Electricity went off, mobile networks didn't work, internet was down. But not the spirit of the people of Chennai during the unprecedented rains that lashed this coastal metro recently. As the new year rings in, we capture a few stories that restores people's faith in humanity.
1. Groom lands up at wedding hall in a boat
Two techies, Purnima and Rajagopal, who work in the US got married during the heavy Chennai rains recently. Although the bride and groom lost phone contact for two whole days just before marriage, the groom landed up at the wedding venue in a rescue boat. All's well that ends well!
2. Pregnant lady rescued from rooftop, delivers twins
The IAF rescued the 28-year-old Deepthi Velchamy, who was nine months pregnant, and airlifted her to a nearby hospital where she delivered twins. Her husband, Karthik, was in Bangalore while all this happened and caught up with updates over phone.
3. Stray dog guides people to safety
It was not just the people of Chennai whose goodness flowed during the recent floods, there were heart-warming stories of animals too. Like this hero dog who kept pacing with motorists wading through the waters to show them a safe way through. And he'd be back to guide the next person.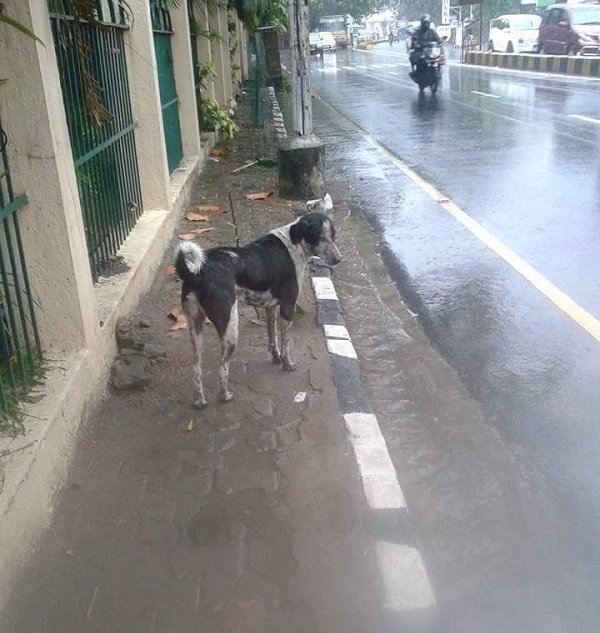 4. Beyond the call of duty
Risking his life in knee deep flowing water, this lone police officer was seen helping hundreds of passersby go through safe near Anna University, Guindy, Chennai.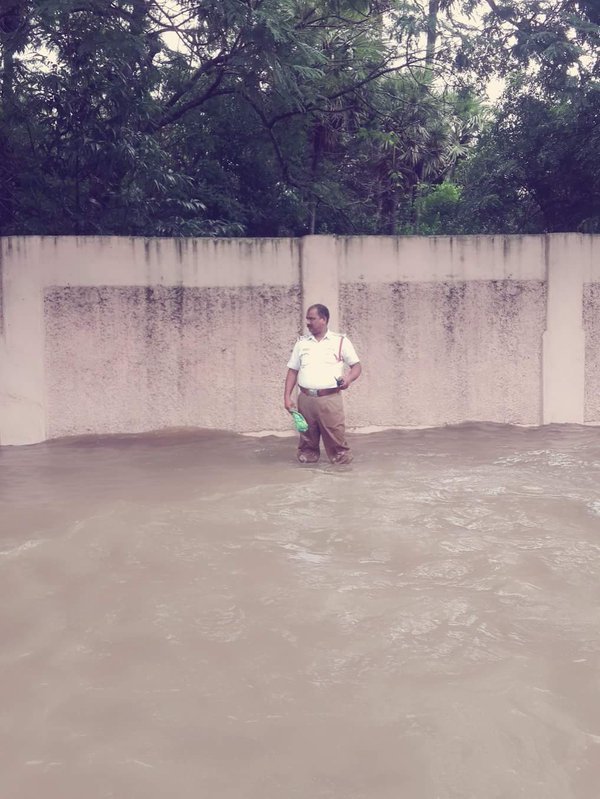 5. Human chain rescues man being washed away
Social media had lots of warm human stories during the rains. This one where people ran to help a person being washed away on a road just showed that goodness still prevails and the human spirit is enduring despite challenges.
6. Does anyone want milk?
This is a poignant photo of a lady who delivered milk to her customers at their homes despite the flooding waters. What was going on her in her mind, we wonder!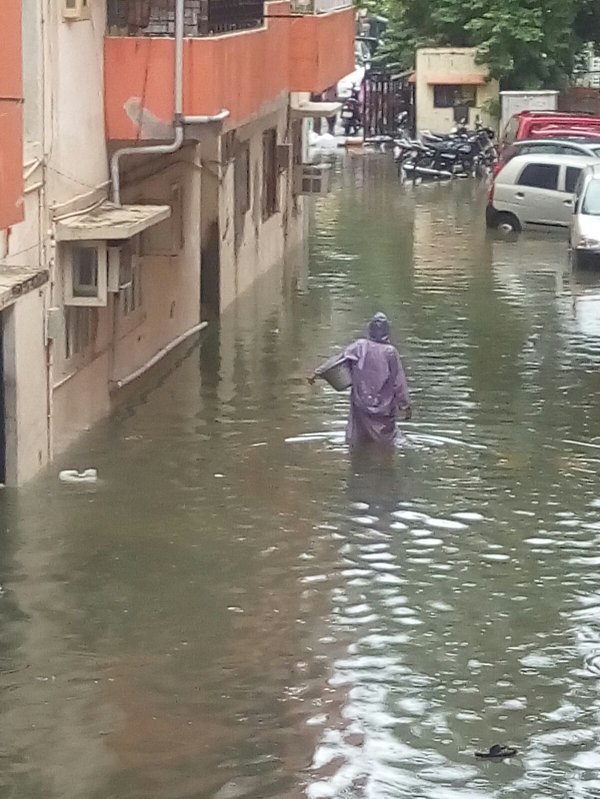 7. Brave man breaks open window
This video will move you to tears. A brave soul breaks open a window to rescue a family trapped inside the gushing waters.
When the rains came down, people's spirits went up. A salute to the undying spirit of the people of Chennai. The common man was the real hero, helping unknown people and with no time even to acknowledge their gratitude.
Rajasekar KS is a content and social media strategist who tweets at @positivemantra. When he's not playing with his family of one loving wife and two caring daughters, he blogs at www.positivemantra.com. He travels to connect to himself and the universe.