Imagine, if instead of using diagrams to teach us how birds fly, our teachers actually took us out in the open to show it? How would it be if we were taught about the flora and fauna in the gardens and jungles instead of colourful pictures in our Science book? How would it be if we could differentiate between the texture of Clayey and Alluvial soil by touching them? 
Just think about the learning we could have had if we were allowed to experience the world and learn from it organically, rather than copying the answers from a blackboard and mugging it up only to vomit it out on the answer sheet later?
Taking into account all the constraints which negate the possibility of an ideal education system, it's true that our present education system is inherently flawed. 
So, when the incompetence of the present education system became too much to bear for Gopalakrishnan and his wife Vijayalakshmi, they did something to carve a trajectory of true learning in life.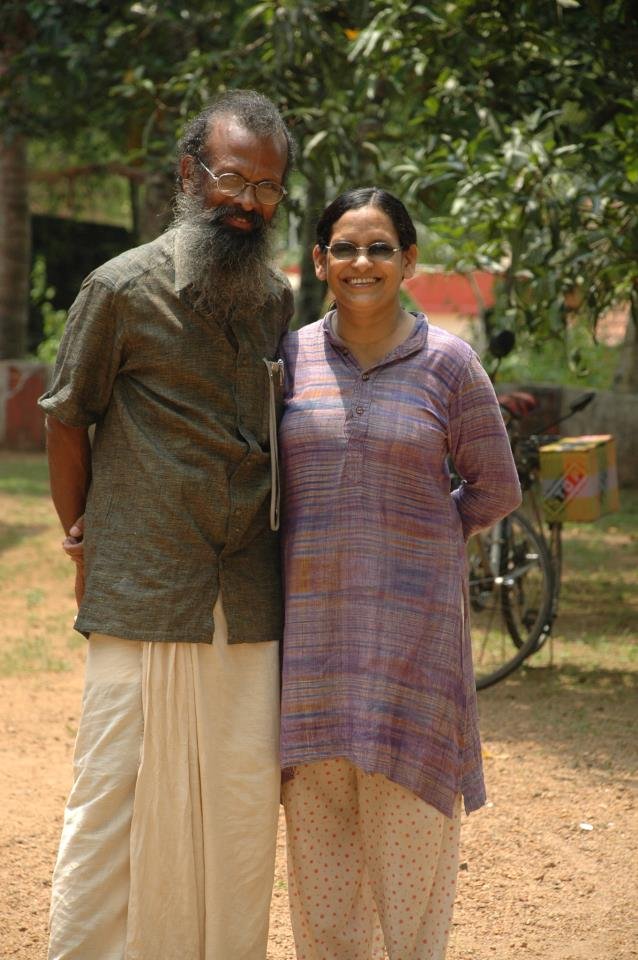 Back in the early 80s, Gopalakrishnan, a government teacher in Palakkad, fresh out of a teacher training college, thought of experimenting this concept with his students. Realising that children feel bored of sitting in the same classroom for a long time, he used to take them out to a post office, on the banks of a river, telephone exchange, police stations and beneath a tree.
But his idea of imparting practical education did not go down well with other teachers who opposed this practice. Eventually, Gopalakrishnan resigned from his job. 
But teaching was life for him and his wife, Vijayalakshmi. 
They also did not want their unborn child to succumb to the existing education system. This laid the foundation of a holistic form of learning and the couple started 'Sarang'.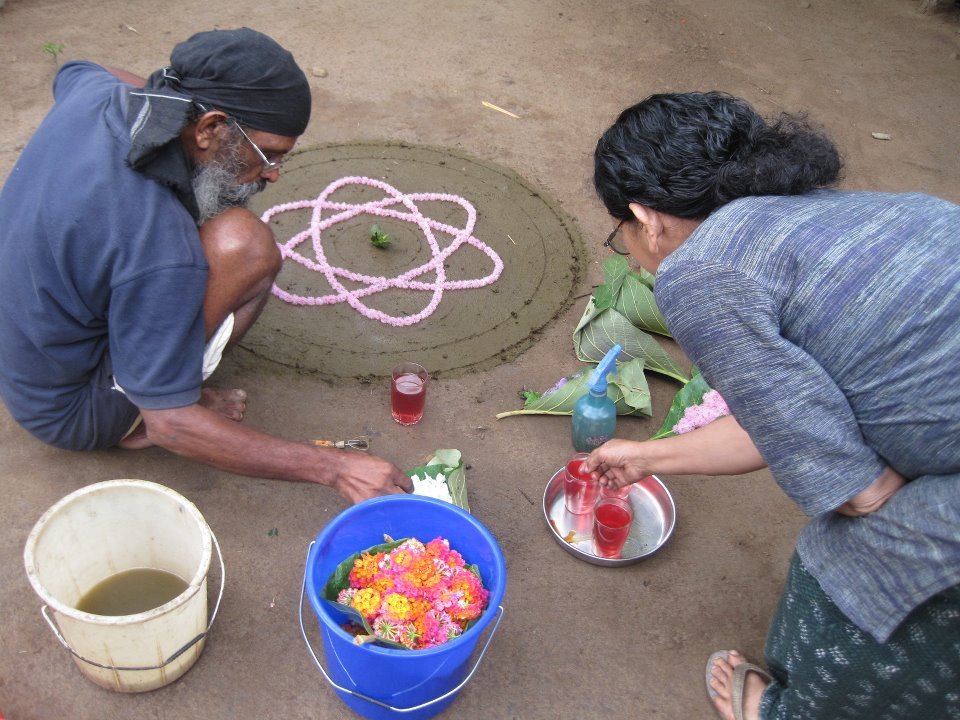 In 1983, they bought a land, a barren hill top, where they planned to establish Sarang, which they initially called an experimental centre for alternative education. They dreamt of converting it into a Rural University one day. 
With the admission of some local tribal kids and a few other who had dropped out of school, it was all set to begin.
Unlike the course books in a regular school, at Sarang, the curriculum was to learn skills and survive with minimum resources in real-life situations. Since there were no facilities on the hill top, students had to build everything from scratch. The first and foremost aim was to rejuvenate the watershed by planting trees.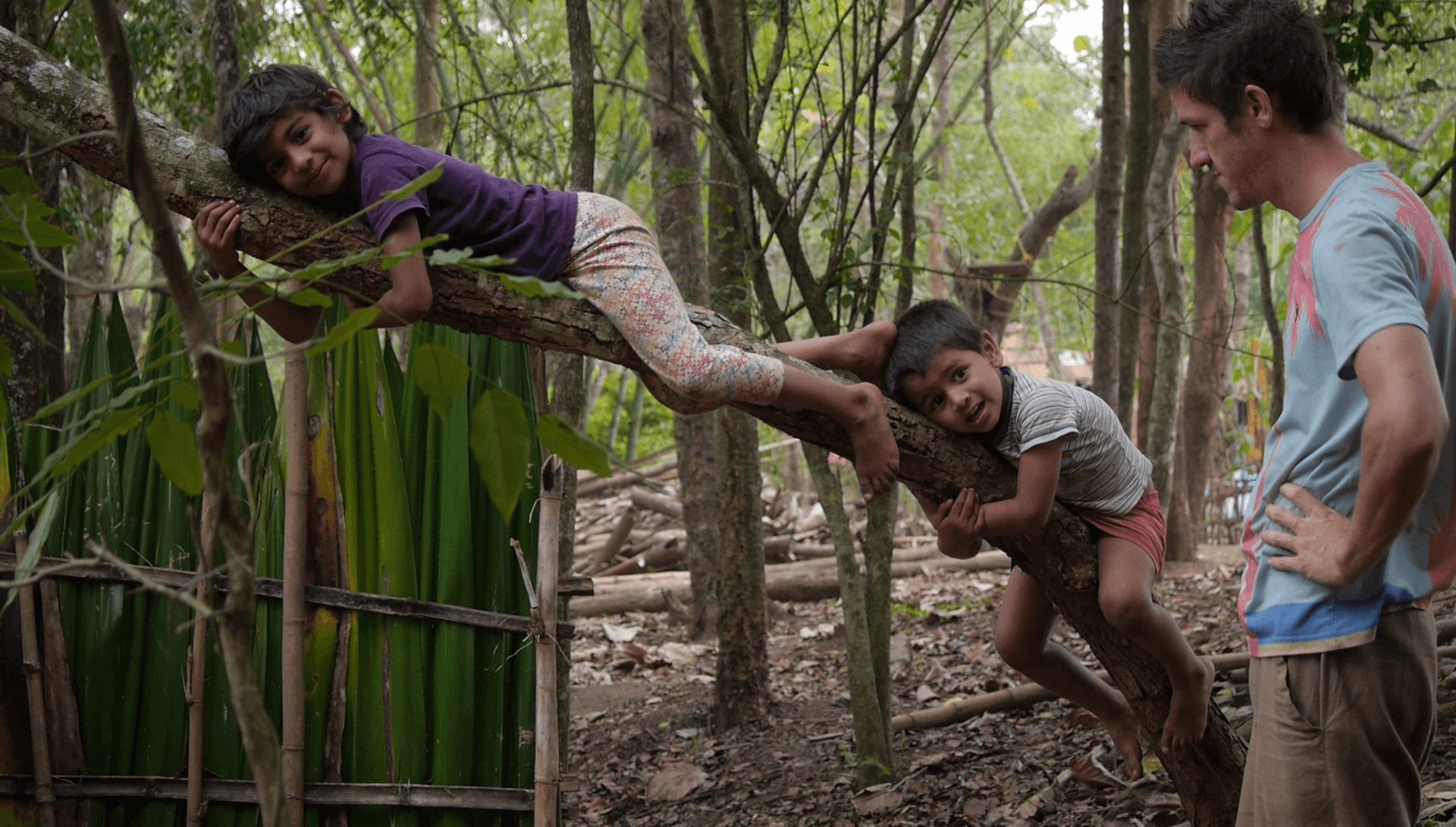 The students learnt to build mud houses, natural farming, gully plugging, fire protection measures. They also debated on the topics of politics, international relations, health, sex education and the environment. 
Every day was a new learning experience in the practical form.
Gradually, the once-barren hill turned into a lush green forest with many birds and animals making it their home.
As their son Gautham, a steady student of Sarang, said: 
We learnt our geometry in the process of building the school-house, geography and natural sciences through the afforestation and watershed development programme and so on.
Gautham never had a formal education but with this vast learning experience, he knows six languages, has worked as a contract labourer, photographer, milkman, taxi driver, blacksmith, percussionist, actor, skilled labourer, web designer, and a project coordinator.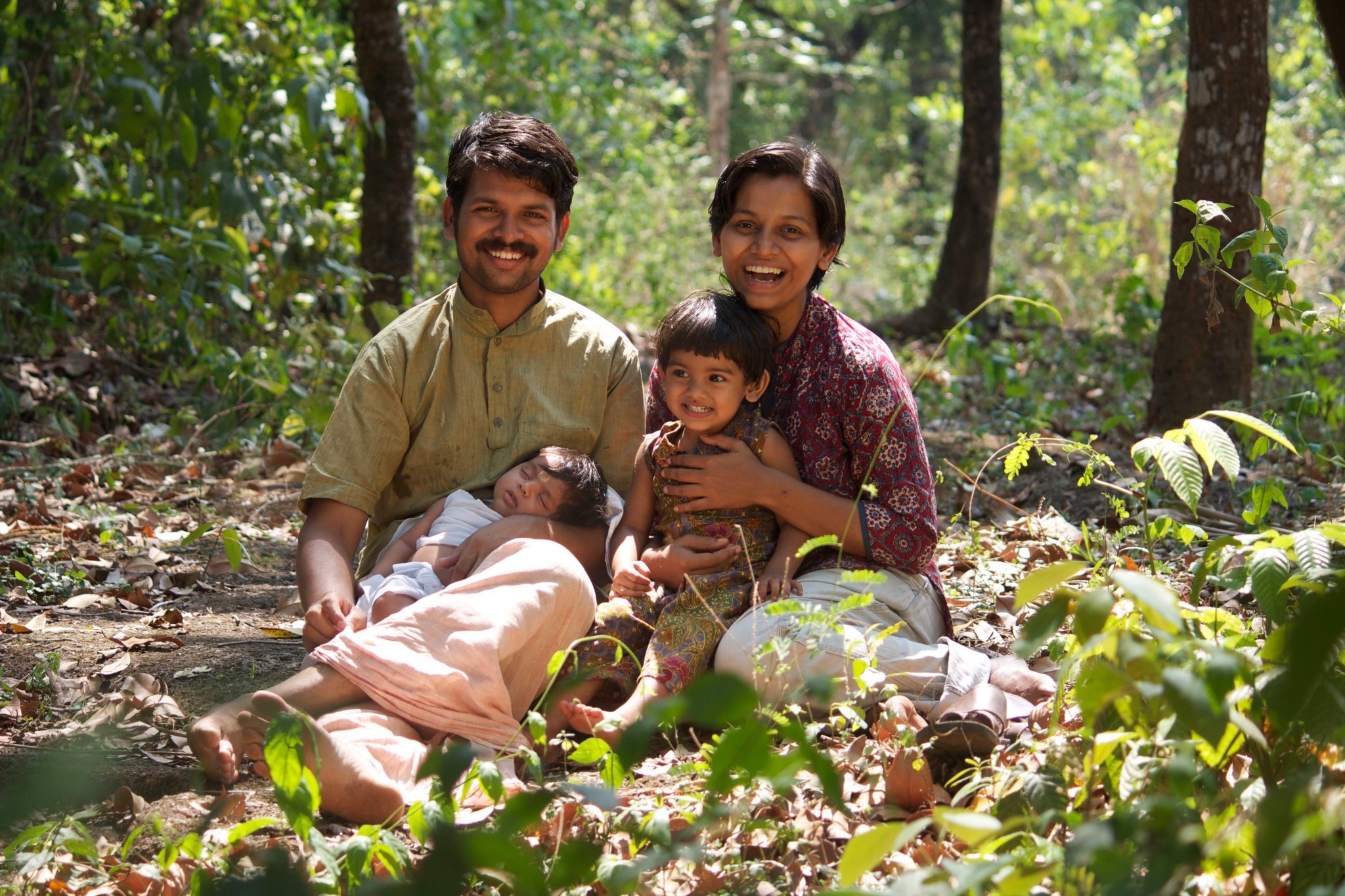 After over a decade of experimenting with the alternative educational system, Sarang ran into financial troubles and had to be shut down in 1995. 
Over the period of two decades, Gautham, now 36, married Anuradha, an engineer, and worked different jobs to pay off Sarang's debts. Eventually, after clearing all the debts, Gautham, along with his wife and kids, moved into Sarang in 2013, to revive the dreams his parents had seen when he wasn't even born. 
Presently, along with Hiranya and Parthan, Gautham and Anuradha's two kids, both of whom were born at home with a midwife helping with the delivery, Gautham's sisters, Kannaki and Unniyarcha, are also the students at this unique educational institute, among others. 
How we wish there were more alternative educational systems like Sarang!