We now live in Donald Trump's world. Not only does the new American president's idiocy dominate practically every news platform around the world, but the hatred he ran his campaign on, and is gearing up to run his administration with, has tragically seeped through the hearts of many Americans. And yet, not all hope is lost.
In a heartbreaking hate crime, a 32-year-old Indian engineer living in Kansas, Srinivas Kuchibhotla, was shot dead at a bar while his also-Indian colleague, Alok Madasani, was critically injured. The shooter, an American Navy veteran, carried out this deplorable act while shouting slurs about people from the Middle East and 'get out of my country'.
But not only did the two Indians' American colleague, Ian Grillot, risk his own life to stop the shooter, but in the aftermath of this tragedy, the American people have stepped forward in support of the victims' families.
A crowdfunding campaign to help Kuchibhotla's family was launched, aiming to raise $1,50,000, and the response from Americans and Indians across the country was overwhelming. No more than 24 hours after the funding campaign went live, along with many heartfelt prayers and condolences, the family had received upwards of $5,00,000, an equivalent to almost ₹3.4 crore.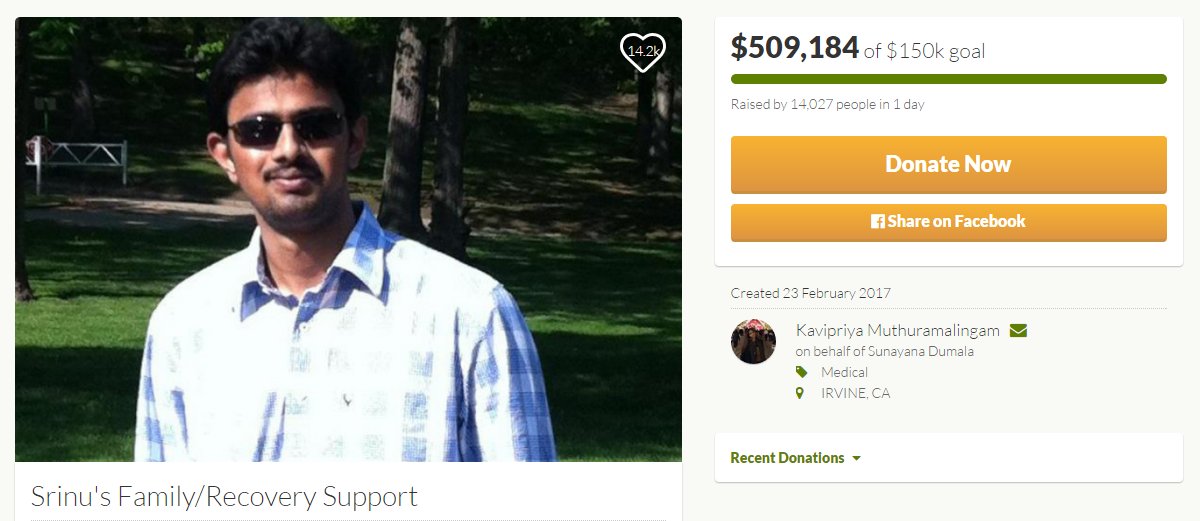 While the incident has ignited passionate discussions about racism in the U.S., Madasani's shocked father no longer sees America as a safe place.
"The situation seems to be pretty bad after Trump took over as the US President. I appeal to all the parents in India not to send their children to the US in the present circumstances."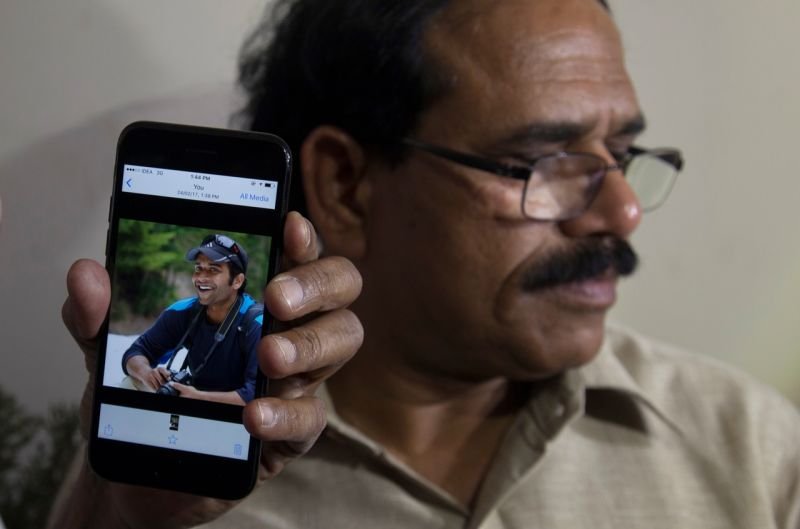 Well, I believe it won't be long before we find ourselves at a crossroads of either making the world one, or letting it divide us with hatred. And I hope there are enough of us willing to stand up against this hatred. Even in the horrible tragedy that Kuchibhotla's family suffered, we see hope that there are many standing in solidarity than those cowering under the cloak of hatred and violence.