"Vasudhaiva Kutumbakam". 
This is a phrase in the Sanskrit language which means the world is one family. 
But for centuries, our world has been divided along the lines of religion, caste, colour, race and so many other divides created by us humans. 
There's one home, however, where everyone, irrespective of their religion, region and other differences, is welcomed. This Ghaffar Manzil house in Delhi is called 'Sabka Ghar' and it's the true embodiment of the saying that this world is one family.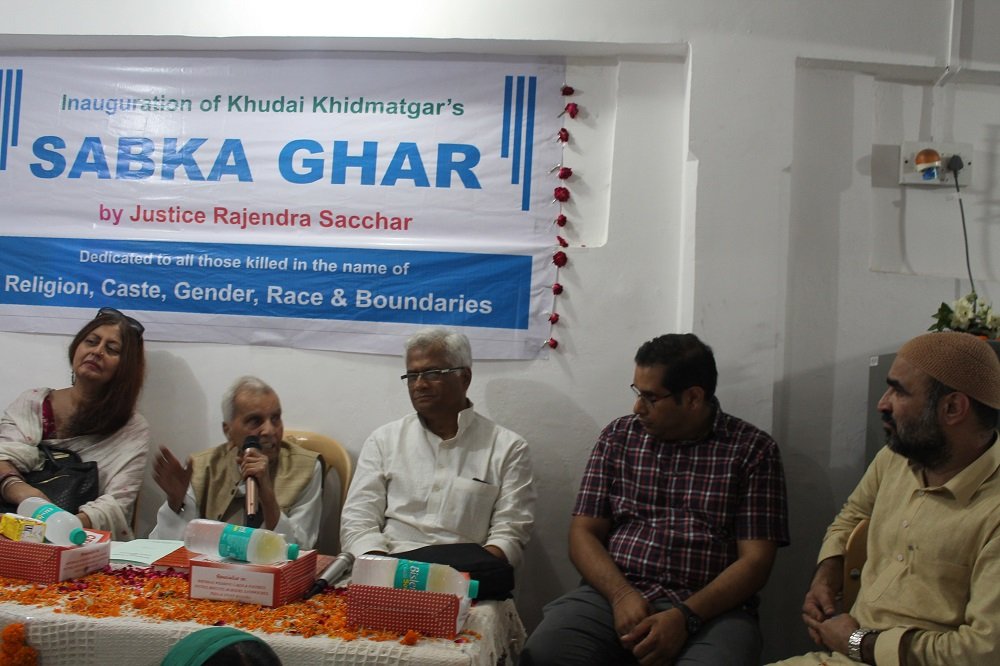 Sabka Ghar (a home for everyone) is a house in Okhla's Gaffar Manzil area in South East Delhi. It was bought and set up by Khudai Khidmatgar, an NGO, and aims at blurring communal boundaries. The place offers people a stay of anywhere between 3 days to six months, during which, people belonging to different faiths live together to develop an understanding and respect for each other.  
As reported by the Times of India, the Khudai Khidmatgar leader Faisal Khan, said:
Activists and human rights workers often limit themselves to seminars, symposiums and talks. There is a need for a more practical attempt to remove the ills from society. Already, eight people from six States have applied here.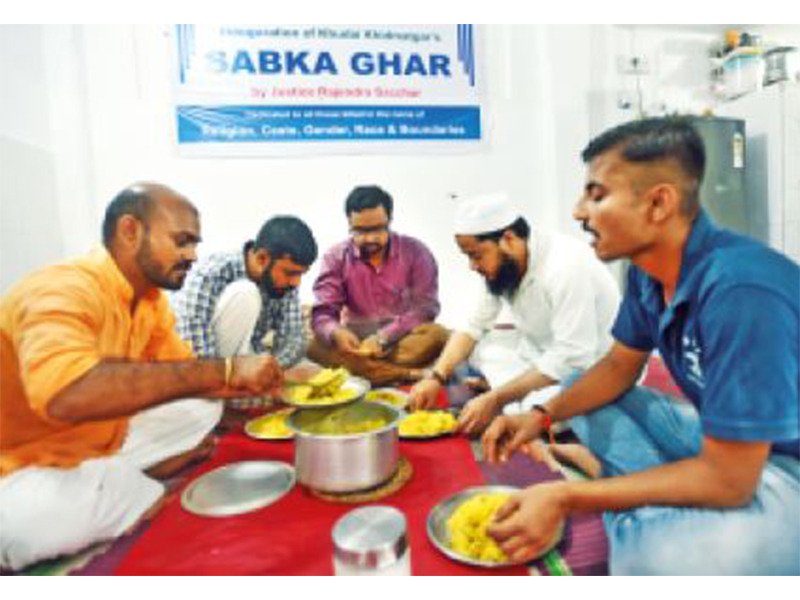 For those who aren't aware of the pre-independence history of India, Khudai Khidmatgar, which literally translates to 'servants of God', was a social reform movement led by Khan Abdul Ghaffar Khan, also known as The Frontier Gandhi. 
Sabka Ghar was set up on the concept that people from across the country stay with each other for a certain time to understand the kind of problems they face and develop a different point of view.   
Jurist Rajinder Sachar, who inaugurated this unique initiative, said:
If we do not remove prejudices against each other, no development is possible in the country.
A much-needed initiative, we say.