Equality and humility are at the centre of the teachings of Sikh religion. There's no other community that is as receptive and readily helpful – irrespective of caste, religion, or ethnicity – as Sikhs.
In one such unique effort to bring people from diverse backgrounds together, Gurdwara Guru Nanak Darbar in Dubai set a Guinness World Record by serving breakfast to people from over 101 countries!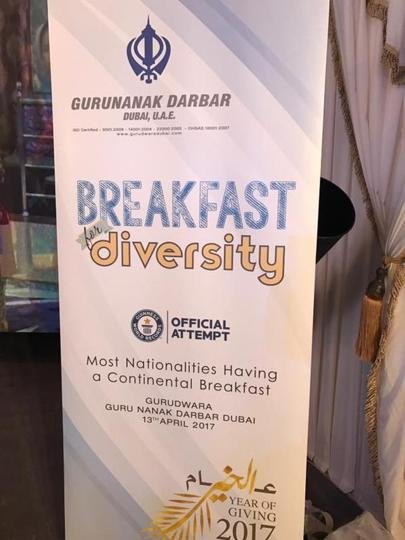 Gurdwara Guru Nanak Darbar is popular for serving free meals to everyone who visits. 
It caters to around 50,000 Sikhs in the United Arab Emirates.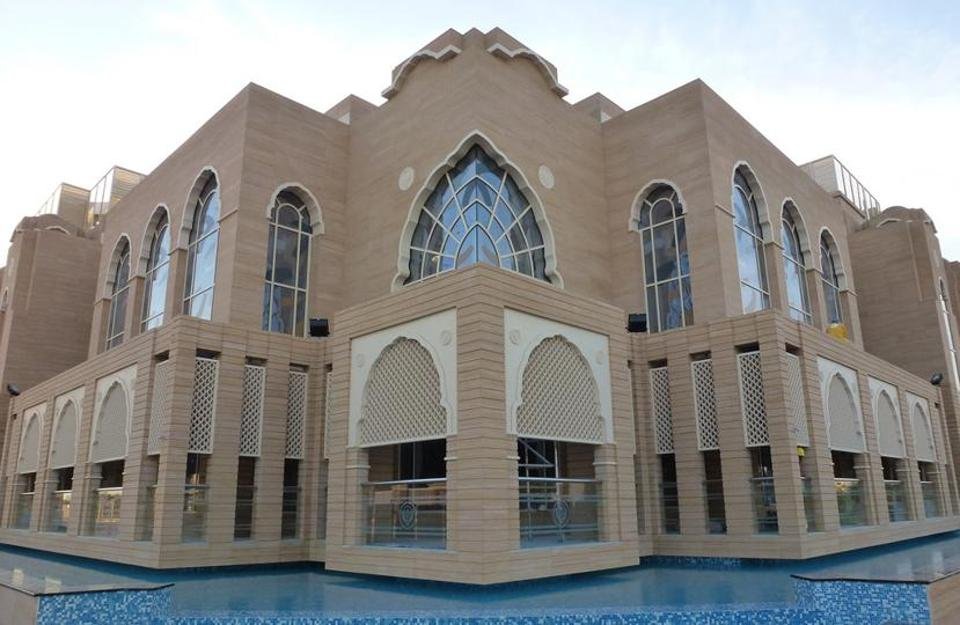 The Gurudwara served continental breakfast to around 600 people from diverse nationalities in an hour-long event held at the Jebel Ali Gardens. 
Guests included schoolchildren, government officials and diplomats.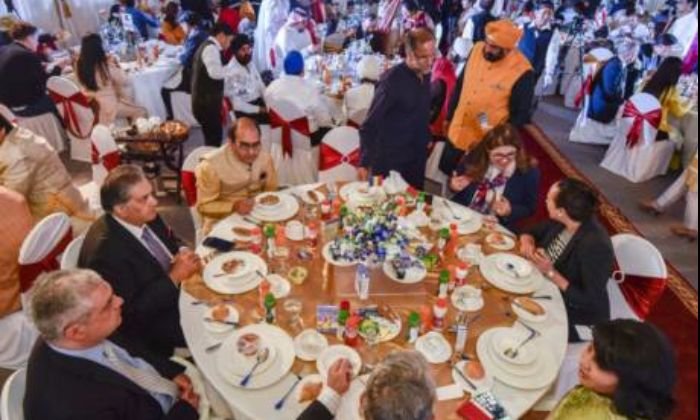 As reported by the Hindustan Times, Talal Omar, Guinness World Records manager, said: 
"We are proud to support the Gurdwara Guru Nanak Darbar in breaking a fantastic record that brings together people of multi-faiths. We encourage record breaking activities that encourage all human efforts, particularly those that bring people together."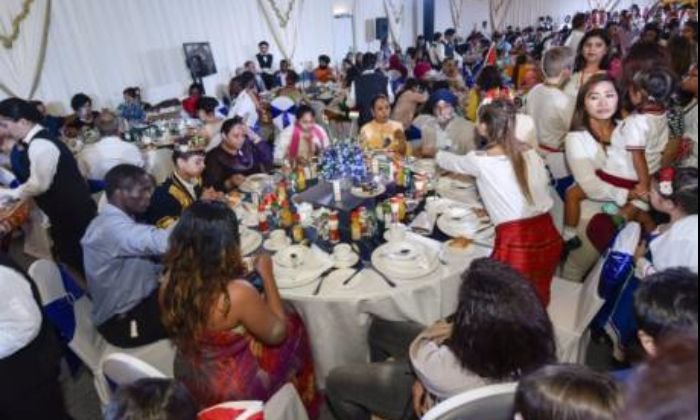 The Gurudwara broke the previous record of people from 55 countries having a continental breakfast together, which was held at the Milan Expo in Italy in 2015.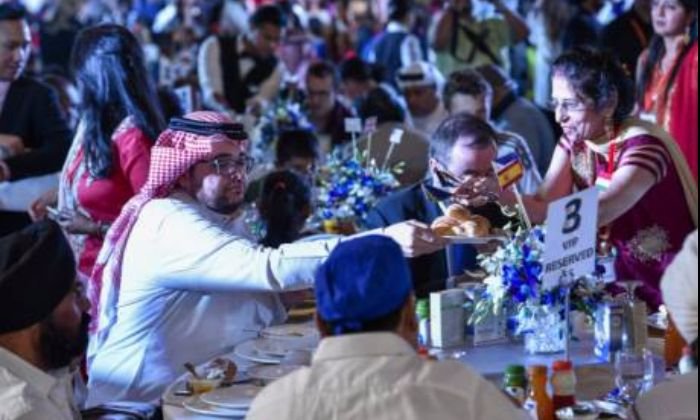 In the words of Surender Kandhari, chairman of the Gurdwara Guru Nanak Darbar:
"The gurdwara has been spearheading charity and volunteer work not only for the Indian community but for the entire UAE community as well. We feel blessed to give in any form, as this is our selfless service to the society."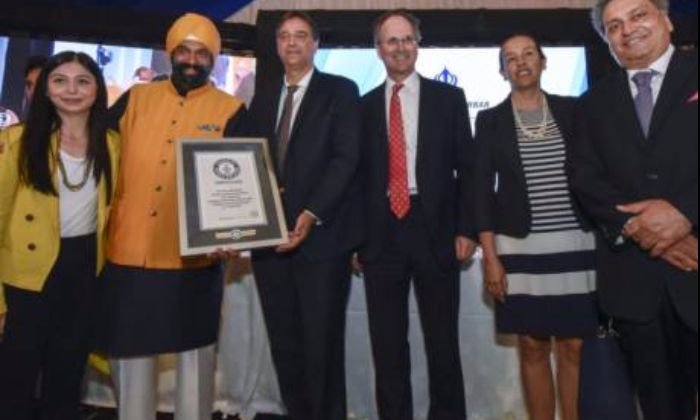 May we all learn from this!