Mangoes are back in season and so is our love for it. Here are 16 easy ways to make your summers sweet-i-licious:
It takes about 10 minutes to make this. All you need is 2 peeled medium-sized mangoes, cucumber, finely chopped sweet onion, lime juice, 2 tablespoons of orange juice, roughly chopped cilantro leaves, salt and pepper. You can add as many veggies as you want. Enjoy with chips or nachos.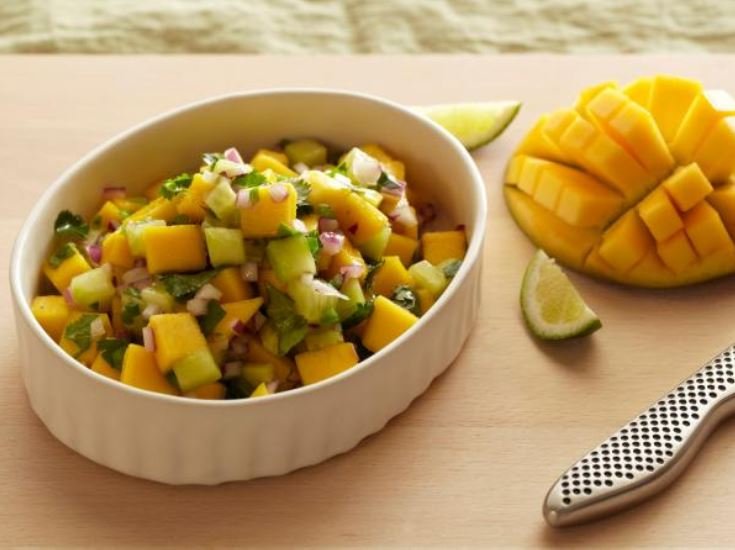 2. Mango Smoothie 
Blend mango, milk, yogurt, ice and a little bit of honey till it's smooth and frothy. The whole process hardly takes 5 minutes.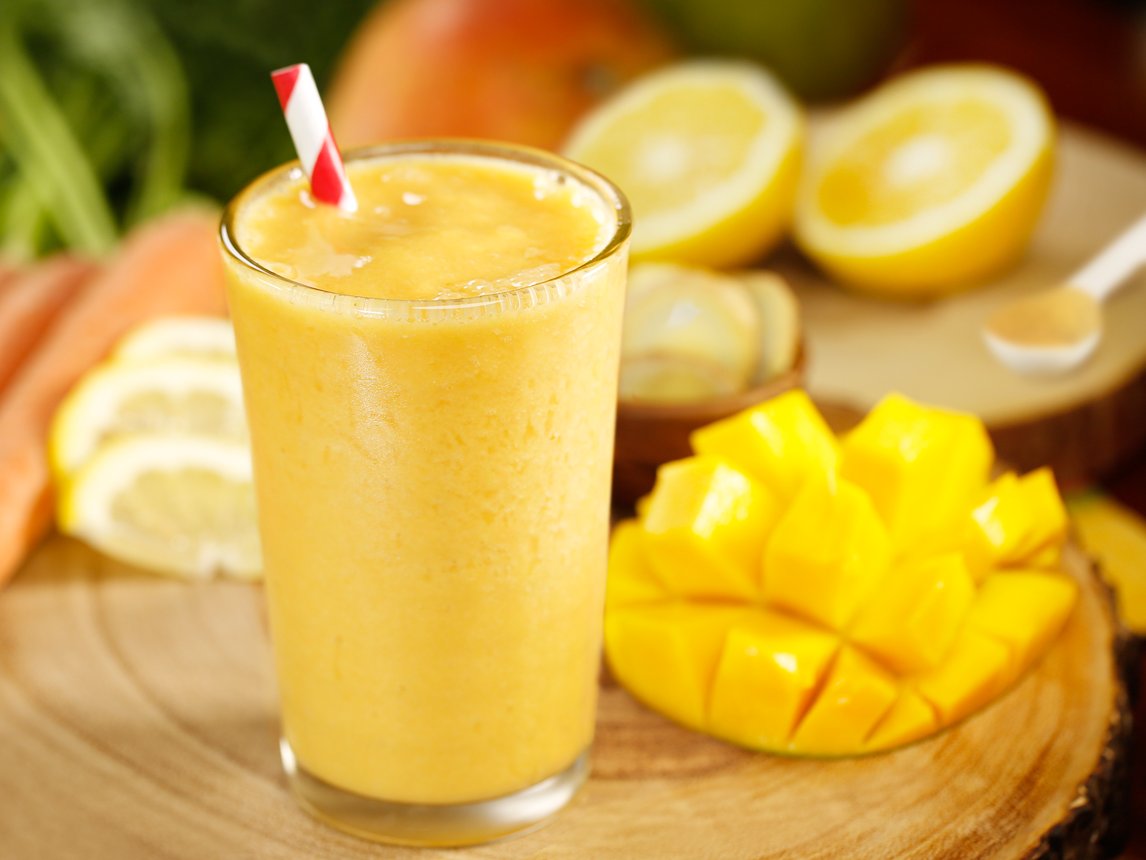 3. Mango Chia Pudding
Mango and chia makes for a perfect combo for light, yet fulfilling mornings. It takes less than 5 minutes to make it. Put milk, chia seeds and maple syrup in a jar and let it refrigerate over night. Add fresh mango puree or chopped mangoes to it the next morning and enjoy a healthy breakfast.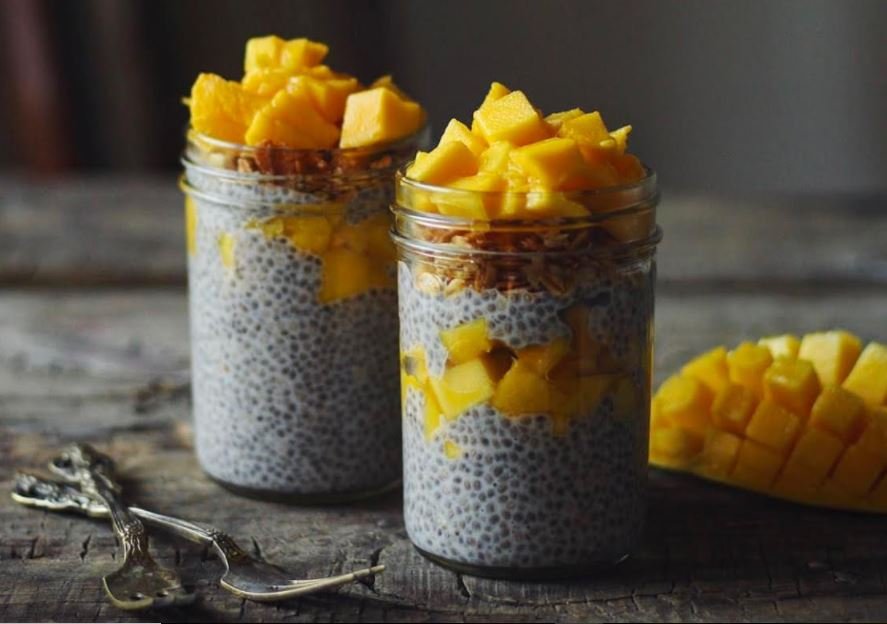 4. Eggless Mango Mousse 
This divine dessert needs only mango puree and cream. You can put them in layers in a glass and let it refrigerate for 4 hours or more. Garnish it with some berries and mint, and you're good to go.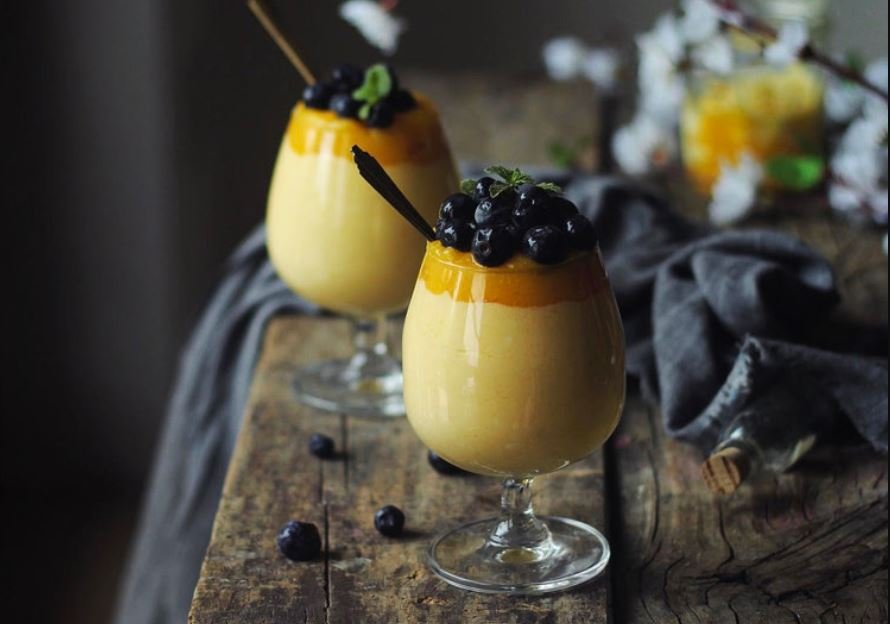 5. Mango Iced Tea
This acts like a coolant. It requires a few black or green tea bags, besides water, mango, sugar and some ice cubes. It takes about 15-20 minutes to make this. Blend mango pieces and water. Place this mixture with sugar over medium heat for a minute to make the syrup. Brew some strong black tea separately. Let both cool, mix it and serve.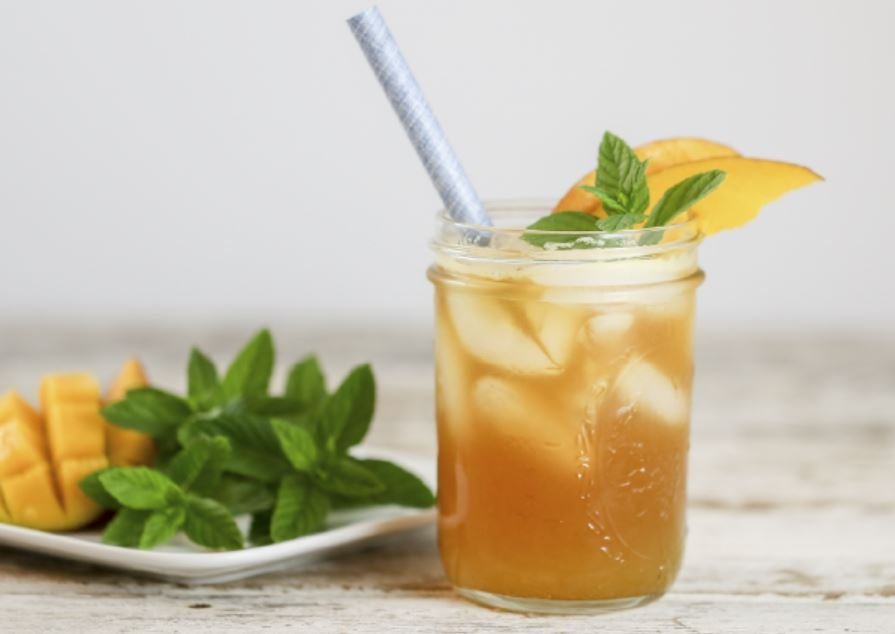 You can beat the heat with this refreshing drink. Making it is easier for those (including me) who struggle to peel the mangoes. It takes 3 medium sized green raw mangoes, sugar, roasted cumin powder, black salt, water, mint leaves and ice.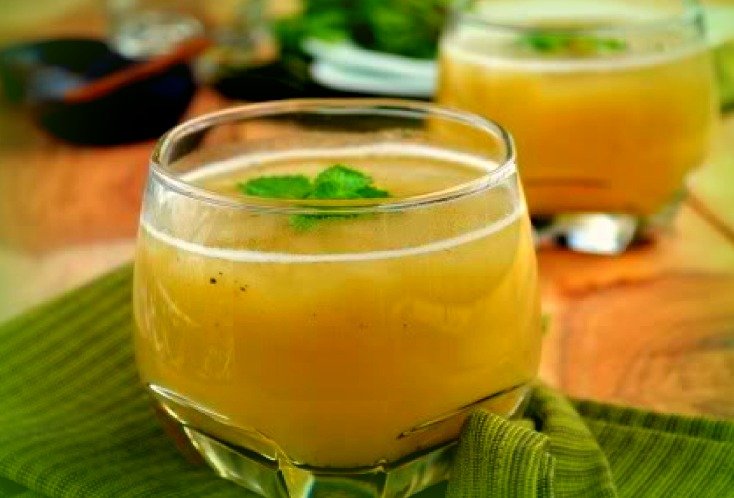 7. Mango Avocado Toast 
It's one of the quickest, easiest and healthiest way to calm your hunger pangs. Just mash the avocado on a toast brushed with olive oil and layer it with mango slices, pour some lemon juice and sprinkle some chili powder.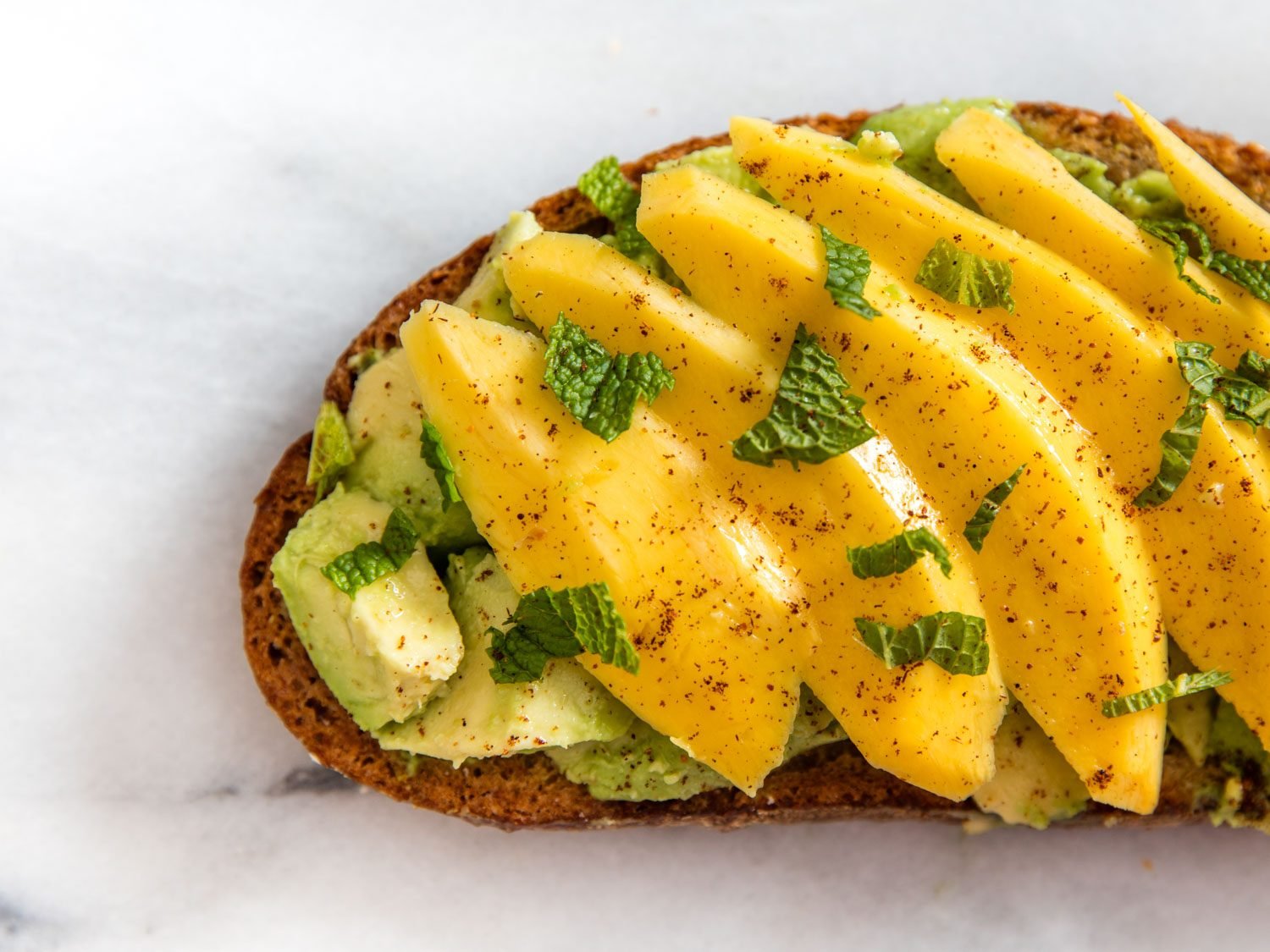 8. Mango Salad Dressing
Those who are health conscious can go for this gluten-free, sweet and spicy salad dressing. It can be made quickly in a food processor, all you have to do is mix mangoes cubes, orange juice, cilantro, garlic, chilli flakes, honey, salt and extra virgin olive oil.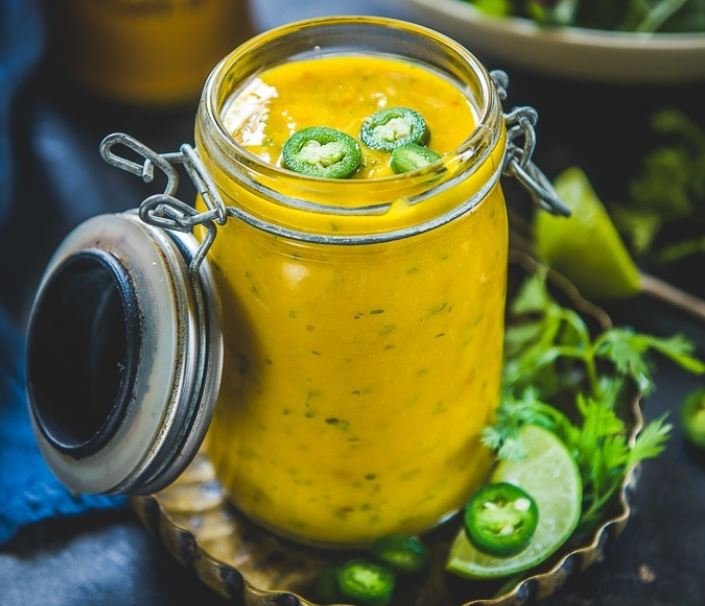 9. Mango Spinach Smoothie 
This super healthy drink needs some kale leaves, banana, kiwi, spinach, orange juice, dragon fruit, hemp seeds, chia seeds, barley grass juice powder, Hawaiian Spirulina and basil. And your greens and vitamin intake is sorted.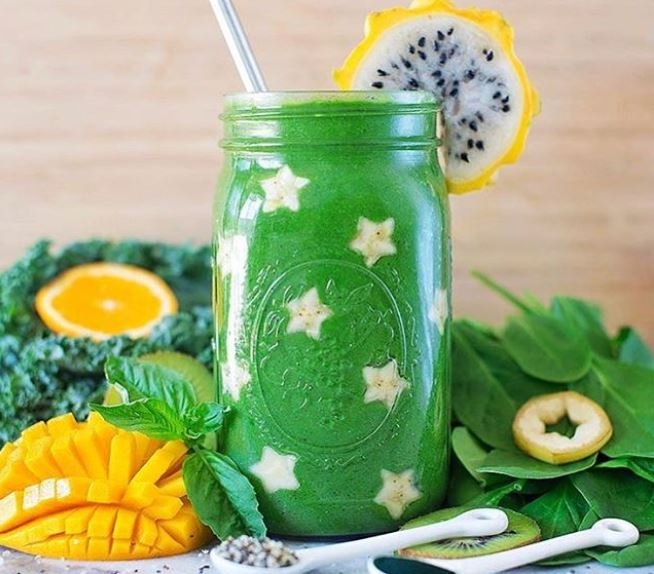 You can make this drink in no time as it only calls for you to mix mango puree with water, lemon juice, chaat masala, black salt and cumin powder.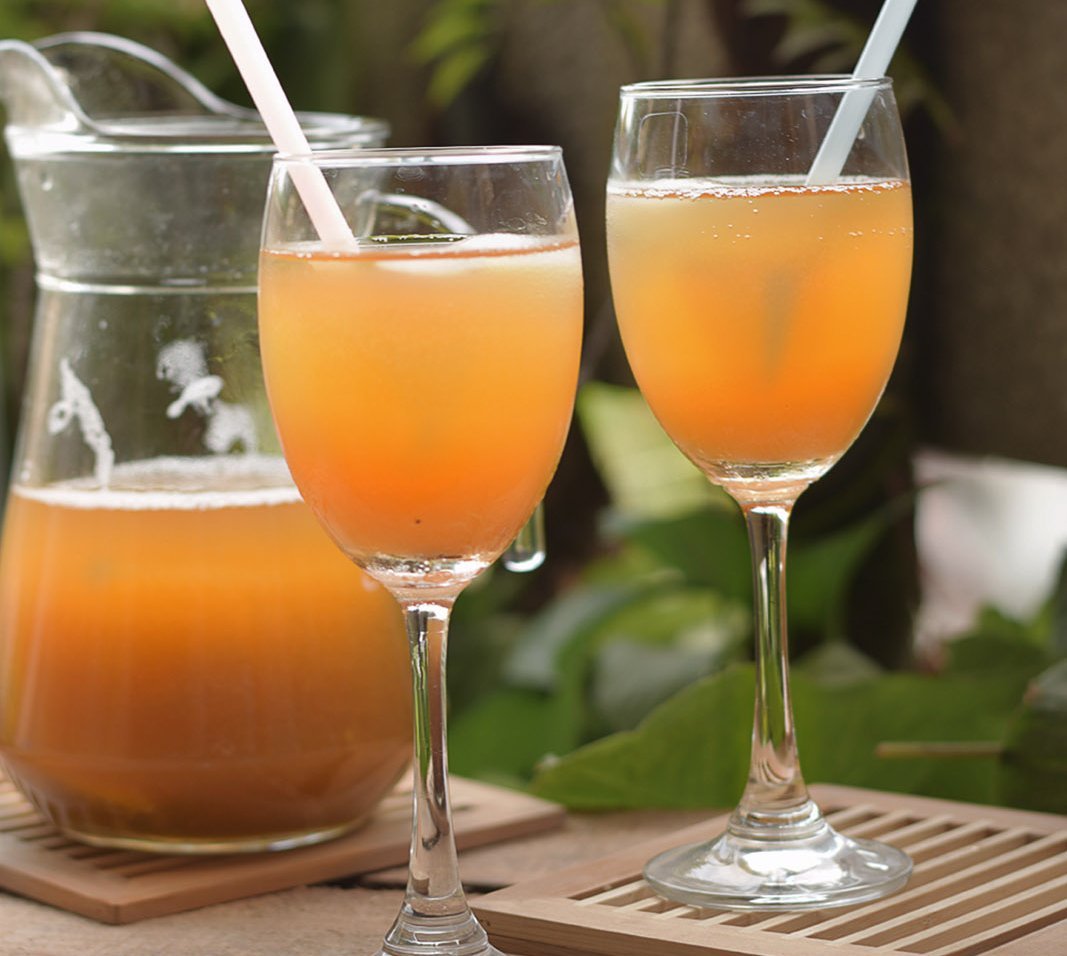 Get some strawberries, chopped mango, tequila, ice and lime juice and all you need is 5 minutes to make your evenings perfect.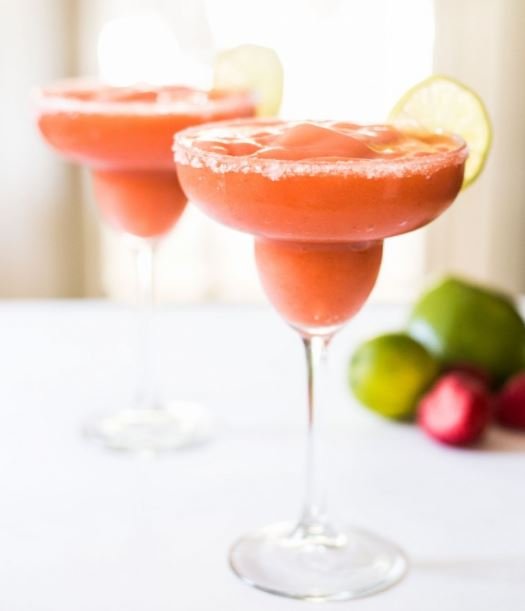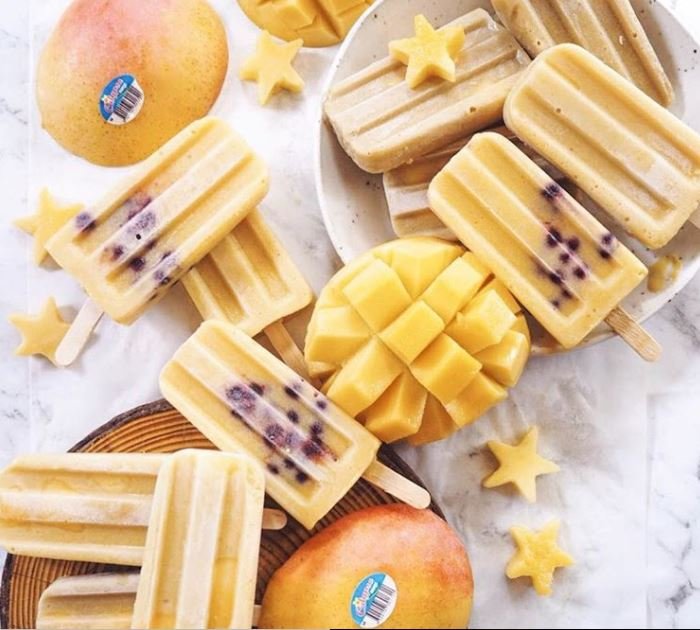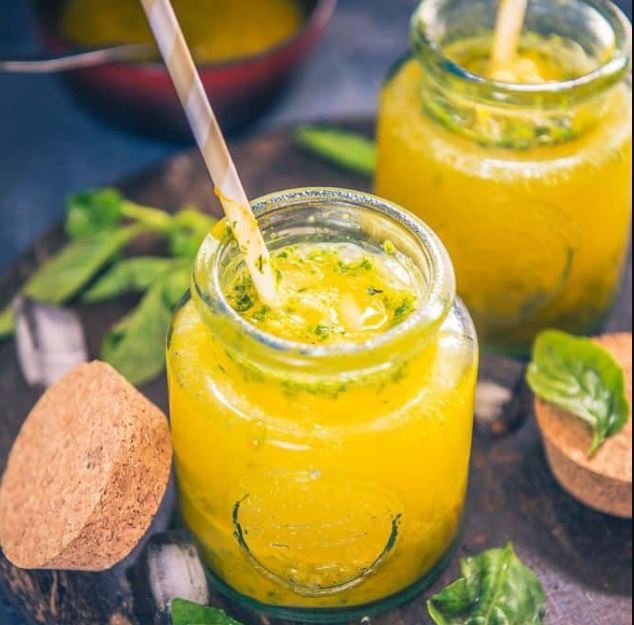 14. Mango Graham Parfait
Some crushed grahams, mango chunks, cream, condensed milk and this yummy layered dessert is all yours.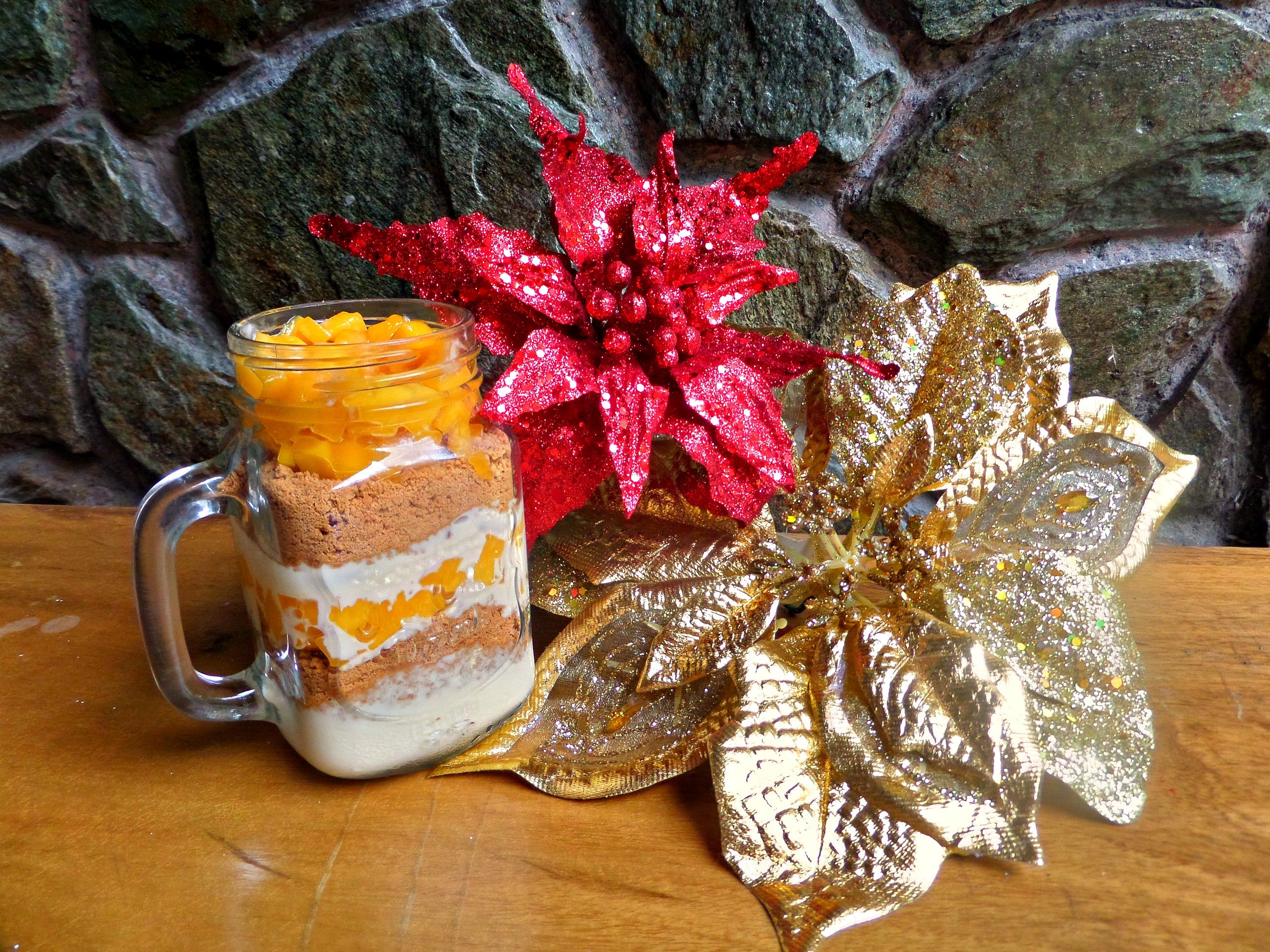 15. Mango Cheesecake Parfait
It'll take you only 15 minutes to make this good looking dessert. All you need is some assorted chocolate cookies, mango, cream cheese, condensed milk, whipping cream and sugar.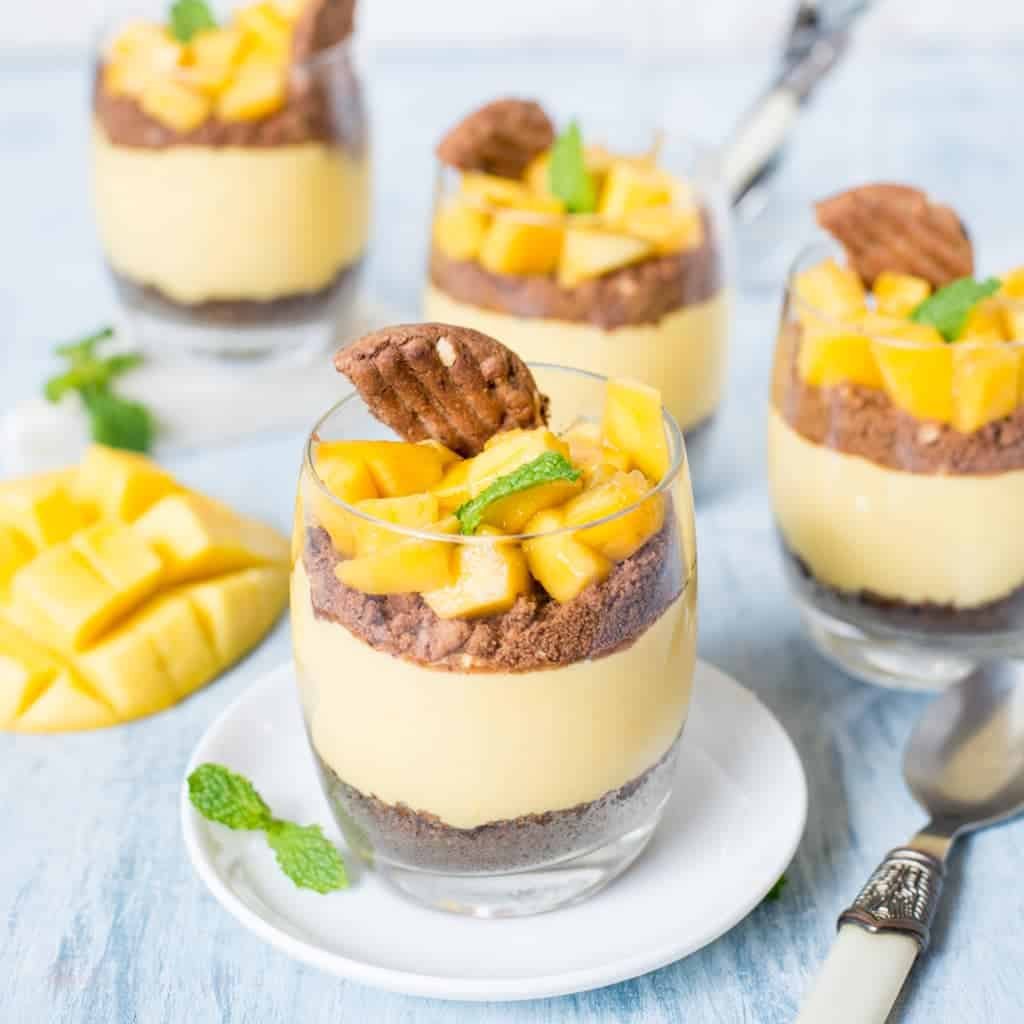 16. Thai Mango Salad 
Chopping may kill your time a bit but overall preparation time shouldn't take you more than 20 minutes. It includes mango, bell pepper, carrot, bean sprouts, red chilli, onion, basil, mint, lime juice, lime zest, fish sauce, low sodium tamari, sriracha, sesame oil, honey and crushed peanuts.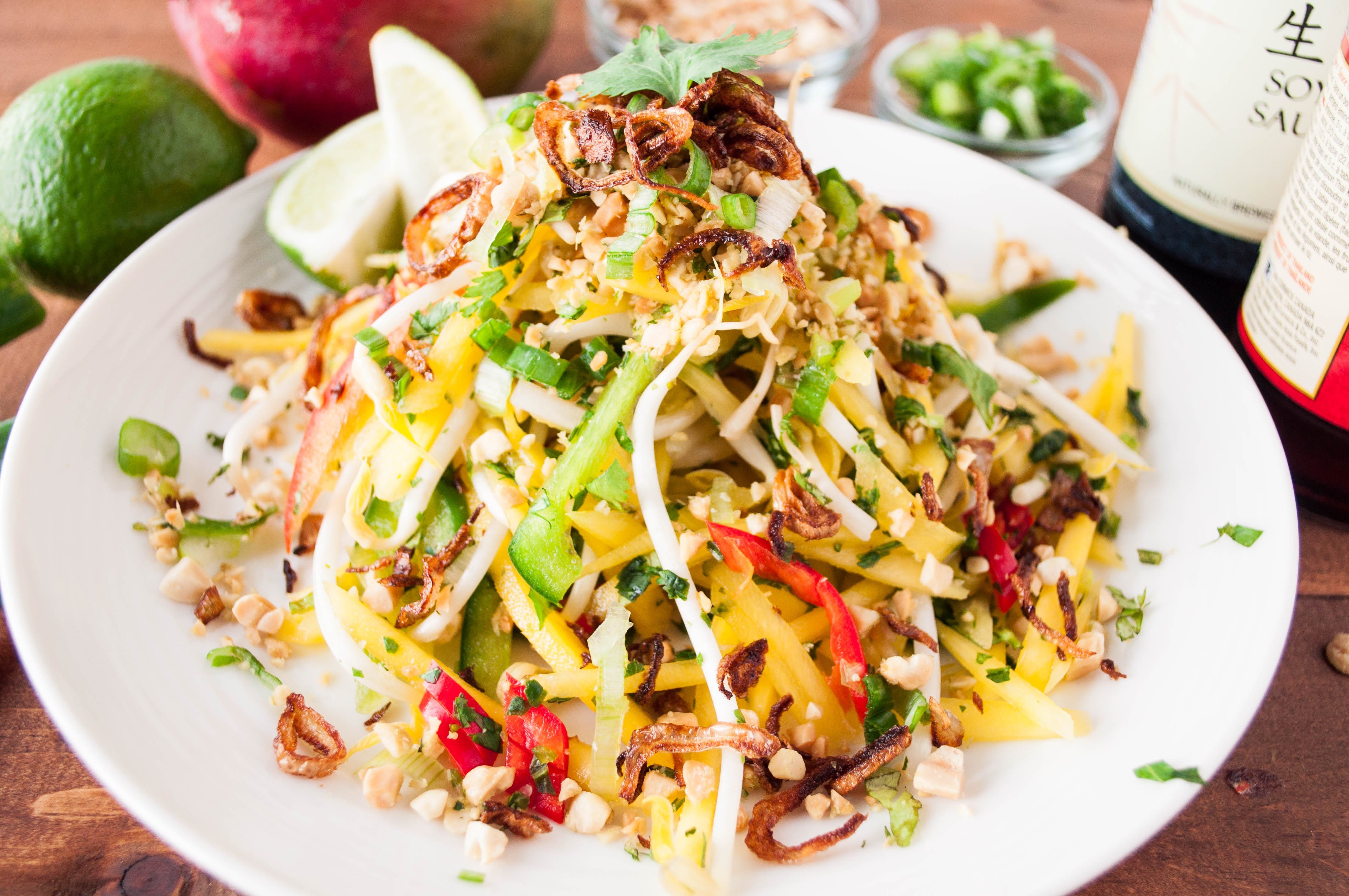 What are you waiting for? Go get started before the aam season ends!