Who doesn't like living life on their own terms? But when it comes to animals, more often than not, these helpless creatures fall prey to human greed and spend their entire life being tortured and traumatised. 
Like so many other elephants in India, Sanjay also met with the same fate with his cruel captor forcing him to perform at wedding processions. 
But luckily, a few good humans saw Sanjay's plight and rescued him from the life of humiliation and neglect.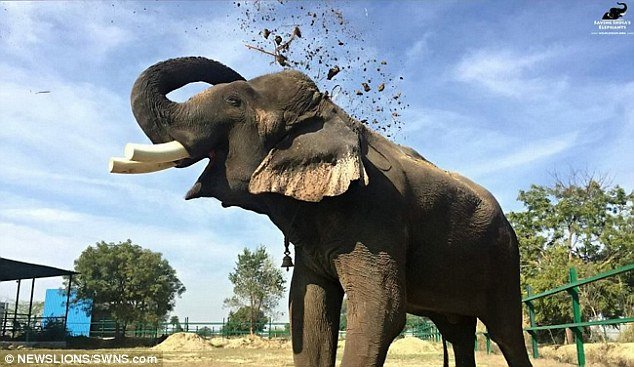 Sanjay was rescued after a few animal lovers saw him tied up with spiked chains in Gosaiganj, Uttar Pradesh. He was then tracked down by government officials who, with help from an animal sanctuary, rescued him from his captors. 
As reported by Daily Mail, veterinarian doctors said the innocent animal had apparently spent his entire life being beaten up and forced to perform at weddings and functions.    
When the officials rescued Sanjay, they found that he was blind in his left eye, severely malnourished with wounds all over his legs, foot pads and tail. His feet also looked terrible with overgrown toenails and inflammation.
But the gentle giant is now recovering at Wildlife SOS Elephant Conservation & Care Center and is loving it at his new home. He seems to be enjoying all the love and care which is apparent as he is happily seen chewing on sugarcane stalk and throwing mud around in the photos. 
In his caretaker Sonu's words: 
"He can't seem to get enough of the fresh fruits and green fodder being served to him."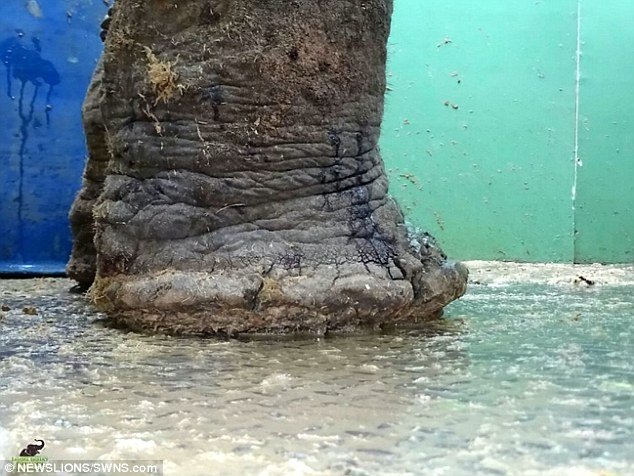 We hope a speedy recovery for Sanjay!