We all have that urge for a break. That time when we do not have to work under the constant stress of performance pressure, a time to relax and just let the worries of life be at bay, where you are your own boss, and living the quiet life. We all have wanted, at some point in time, to not want to go back to our same old lives once this break gets over.
Mohan Chavara, his wife Rukmini, and his daughters Sreya and Surya have made what we call a break, a way of life. According to The News Minute, Chavaras, along with 14 other families, have completely left behind their old way of life and adopted an organic way of living. Which means they build their own houses, grow their own food, and fend for themselves.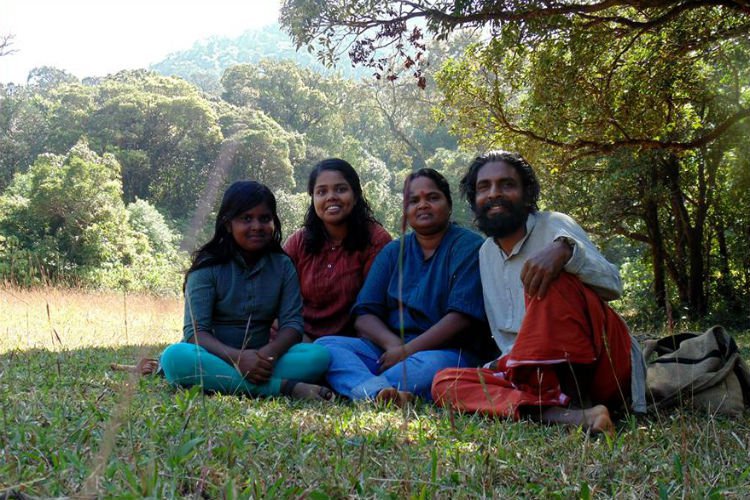 Chavara used to be a sculptor by profession, his wife the principal of a nursing school, and his children were in school, when they decided to move out of the hustle bustle of the city, and live the natural way. Where the days are spent in close calls with nature, and the evenings are full of arts and songs, this emerging village is what you probably dreamt of being a part of.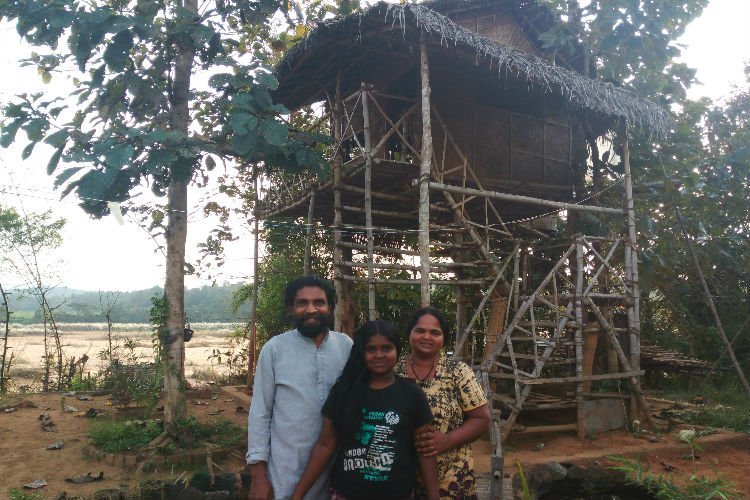 Mud or wooden houses, poultry, goats, cows, pulses and fruit trees, all are grown by the family for consumption. The families came together to purchase two-and-a-half acres of land, which will be divided equally amongst the families. The place held a rubber plantation, which was cut down and recultivated with fruit trees and pulses. Chavara tells News Minute,
When we first reached here there was a rubber plantation here. The first thing we did was to chop them all down. Rubber is not good for the soil. Then we planted fruit trees and vegetable gardens.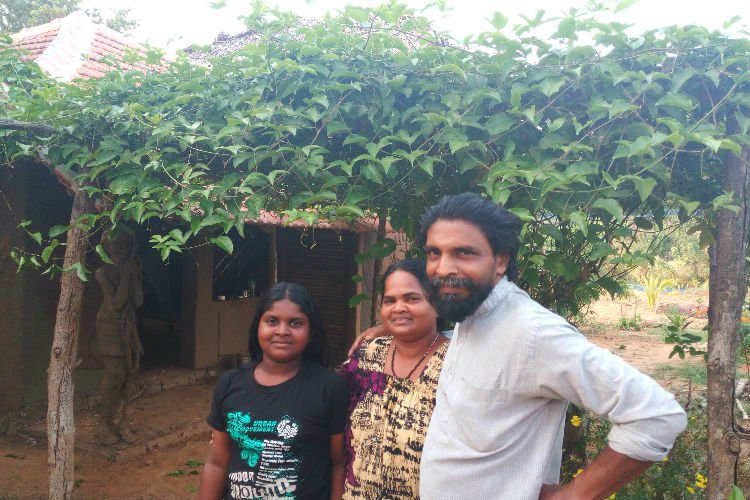 Open to entertaining guests and visitors, the basic principle of the community is togetherness and sharing. Chavara says,
Once the village is established we will have a lot of visitors. So, we've planned for a guest house. We will also have a community kitchen so that all the families can cook together and eat together. Let the coming generation know the liberty of being with a community, rather than staying in flats.
Rukmini too is enthusiastic about welcoming visitors and is keen on them tasting the proceeds from their farm at least once. She says,
Many people come here, some whom we meet for the first time, as well as some of our friends. We want all of them to have food at least once from here – a meal with organic vegetables and pulses that tastes completely different and fresh.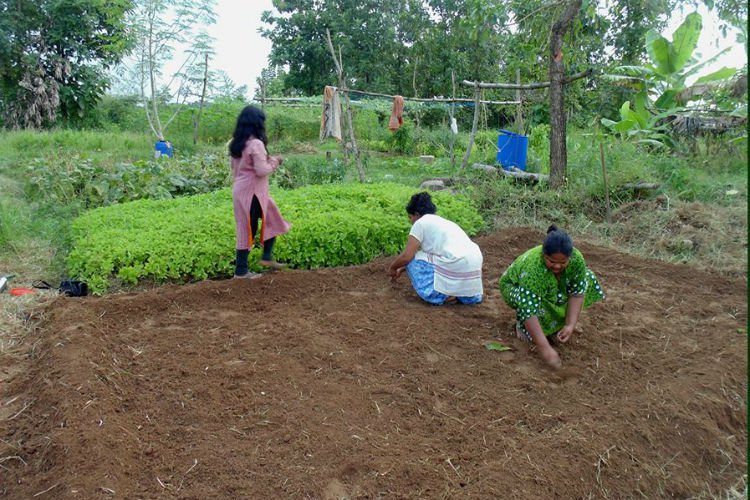 Their children too have dropped out of school to lead the natural way of life. Surya was a class topper in grade eight, which is when she quit regular school, says that it's now that she finally feels like she's learning something. Sreya, on the other hand, is dyslexic. Her teachers did not know how to handle the situation and the child felt immense pressure, her situation was not something her teachers knew how to deal with. She too is thriving now.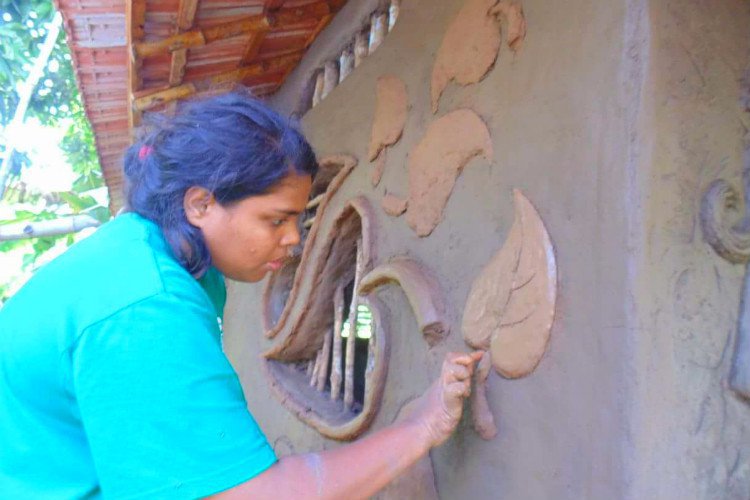 All the decor on the houses and the sculptures painted on the houses have been made by the family. The place almost looks like a scene from a fairy tale. Life can be lived as simply as that, but boy, does it take courage.