Some people are satisfied with walks. Some people can't call their day complete without playing cricket or badminton or going for a swim. Then there are adrenaline addicts who just can't sit still until they have their hearts in their mouths while engaging in one of these extreme sports. 
1. Skydiving
Skydiving doesn't go "up, up and away." It goes, "up, up and WOAH HOLY HECK THIS IS THE BEST MOMENT OF MY ENTIRE LIFE." If you want to give it a try, make a beeline for a skydiving camp in Mysore, Gujarat, Karnataka or Pondicherry.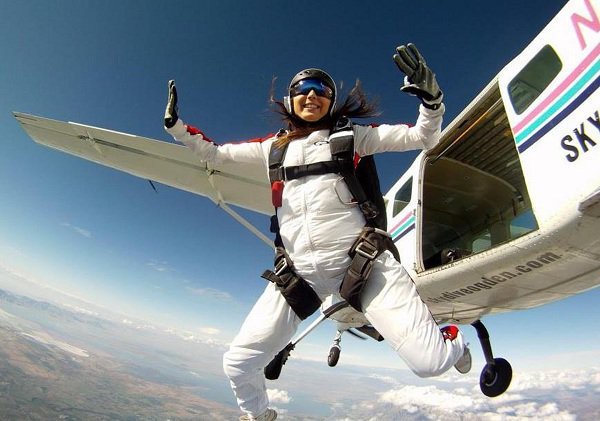 2. White Water Rafting
Rafting has been picking up steam as an extreme sport. While Rishikesh is a great start; Coorg, Manali, and Sikkim have started becoming popular over the years.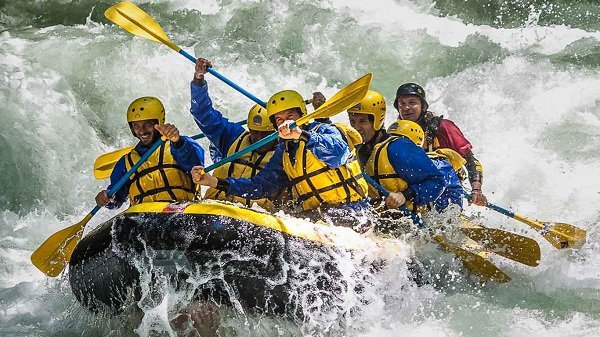 3. Parkour
David Belle, the creator of Parkour, called it the art of displacement. The sport has an urban setting and involves getting from point A to point B in the most efficient way possible; using jumps, flips and power climbs. Cities like Mumbai, Delhi and Bangalore are home to many dedicated traceurs (Parkour Practitioners).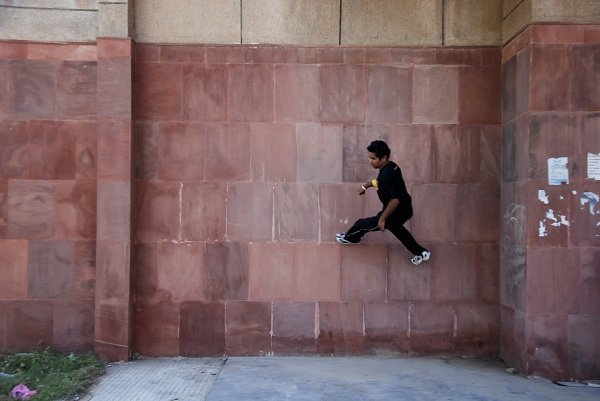 4. Kayaking
India offers some of the world's most stunning settings for kayaking. From the tranquil waterways of Goa to the raging Class V rapids of the Himalayas, there are plenty of kayaking destinations to explore.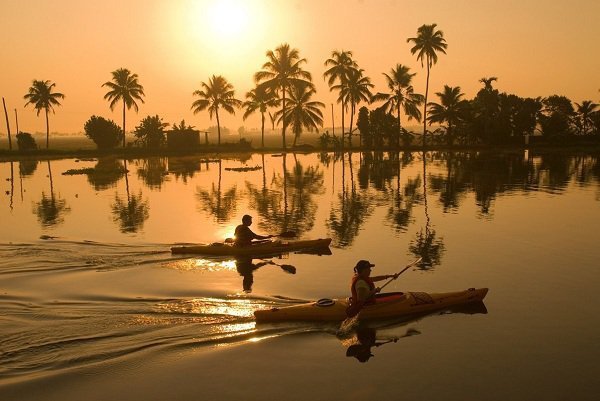 5. Rock Climbing 
Now this is an extreme sport for the truly fit. Rock climbing has really come into its own in India in the past decade. The Aravali range, Western Ghats, Himachal Pradesh and Karnataka provide some of the best climbing faces. Places like Dumdama, Manali and Rohtang Pass are also quite popular.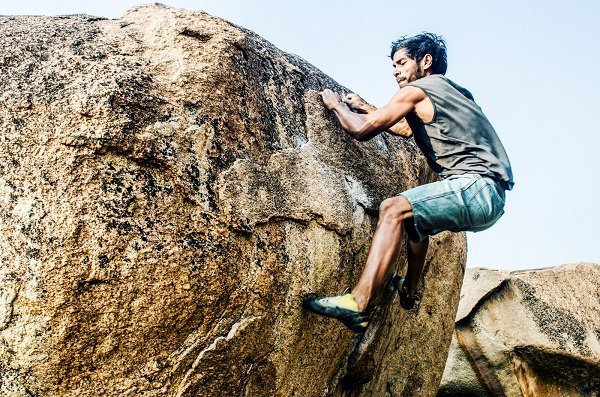 6. Canyoning 
Canyoning is like a dream come true for an extreme sports junkie. Basically, it's about getting around in and around canyons using a variety of techniques including walking, scrambling, climbing, jumping rappelling and swimming. Woohoo!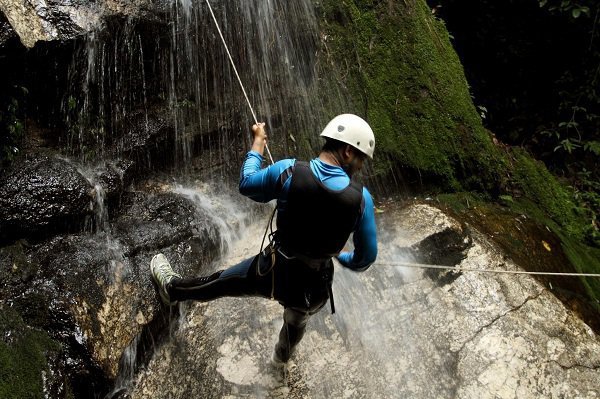 7. Bunjee Jumping
Bunjee jumping is an extreme sport that humans came up with to troll gravity. At least, that's what I like to believe. While it's being done at many spots in India, you should definitely try to attend the Bungee Jumping Festival in Rishikesh.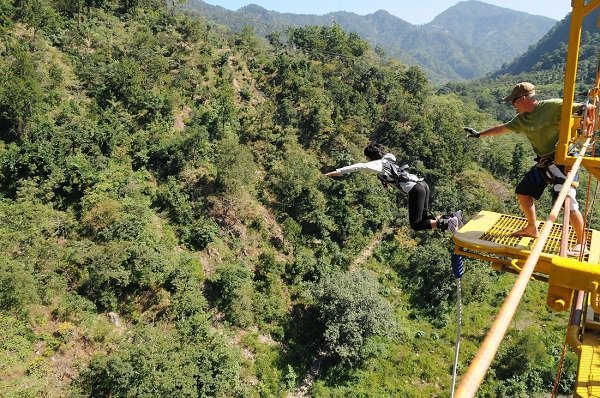 8. Surfing
Get gnarly and tame the biggest waves the oceans have to offer. Gokarna in Karnataka, Chennai, Orissa and Kerela are some of the best surfing destinations in India. Surf's up. Are you?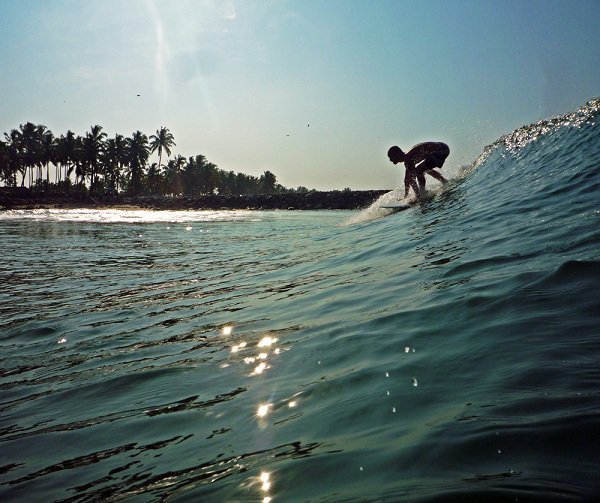 9. Scuba Diving
I've been near and on the ocean plenty of times. But I haven't gone scuba diving. I haven't seen, without the fear of drowning, the beauty of the world beneath the surface of the sea. So yeah, I basically saw a film's trailer and didn't see the movie. Don't make the same mistake and head to the Andamans for an underwater adventure.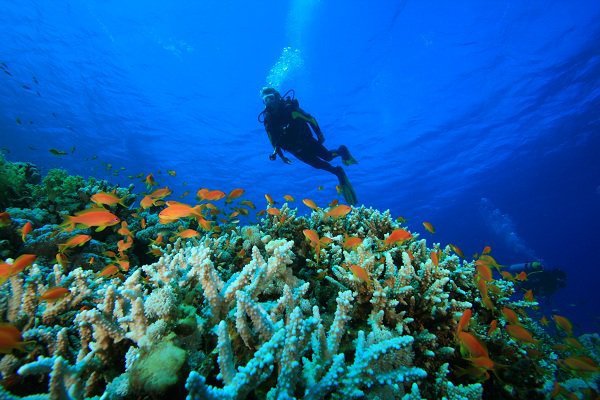 10. Skateboarding
The sport is a mainstay in every edition of the X-Games. I like to think of it as surfing on the ground. Where are the waves? Give a good skateboarder a ramp and he/she will make them. From 360 flips to ollies, there's nothing that India's budding skateboarders won't try. This is what happens when you unwrap your passion.