In association with
Johnston & Murphy
He is where all bucks stop. The first citizen of the richest nation, the commander in chief of the strongest armed forces, and arguably the most crucial political figure in the world. Yes, boys and girls, we're talking about the American President. And, we bet you didn't know, there's an unlikely connection between every American president since 1850. They wear shoes from the same manufacturer called Johnston & Murphy!
A brief insight into Johnston & Murphy's vast history
Over the years, several shoemakers have come and gone, but Johnston & Murphy managed to not just stick around but even thrive in the shoe industry for more than 150 years. The founder William J Dudley was well-versed in the craft of English Shoemaking and that's one of the primary reasons that the brand caught on so quickly. At first, he started making dress shoes in his basement, but soon his craftsmanship became so well-recognized that got to make shoes for president Fillmore himself.
Once, an exclusive manufacturer of formal dress shoes, today one can find Johnston & Murphy shoes for everything ranging from a black-tie event to a casual weekend outing. 
Johnston & Murphy – The Presidential Connection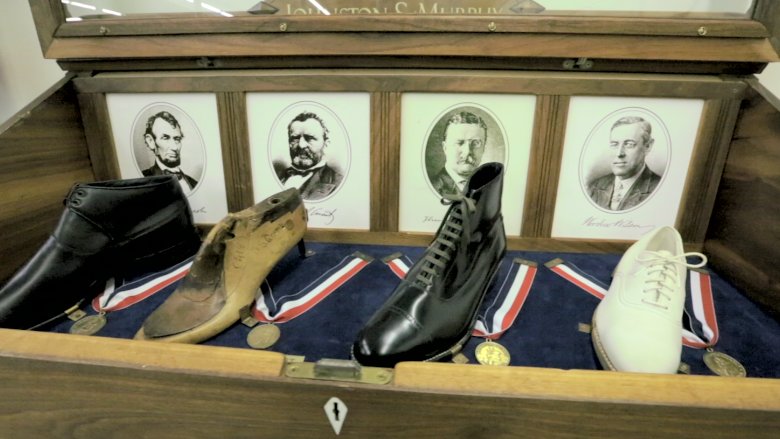 In 1850, they made a pair of shoes for the then president Millard Fillmore, and the tradition has carried on ever since. Johnston & Murphy has always taken the individual style quotient and preferences of a reigning president into account before sending him a pair.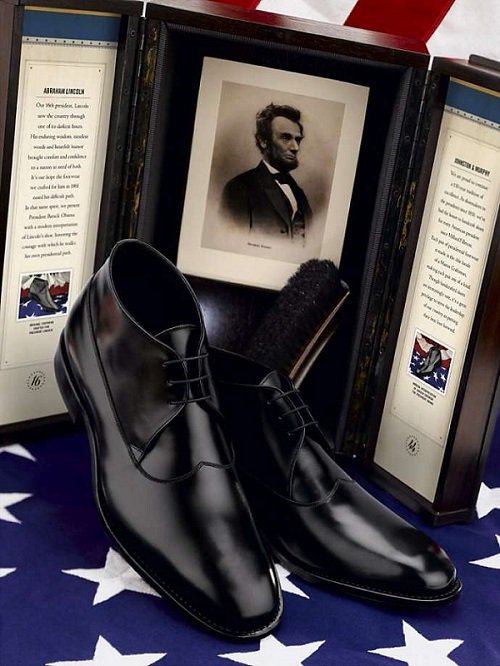 Take for example President Abraham Lincoln, who received ankle boots from them. On a side note, did you know that Lincoln wore a size 14 shoe, the largest of all American presidents? And while, we're still on the topic of lesser known trivia about Abe Lincoln, here's another one… The most recent president, Barack Obama's pair of Johnston & Murphy was actually a restyled version of what the company presented to president Lincoln in 1861.
An old picture of president Wilson wearing Johnston & Murphy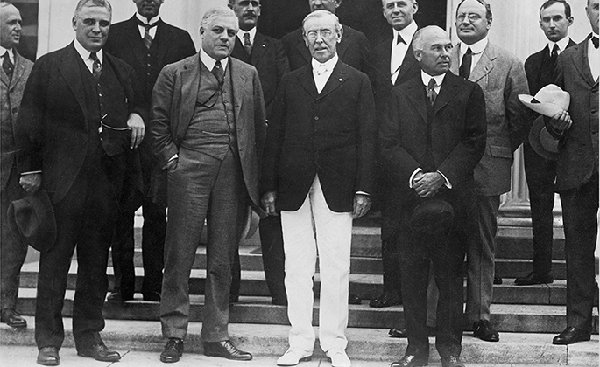 And for what it's worth, the CEO of the company stated they were considering making a mid heel for Hillary Clinton, had she won the electoral race in 2016. 
And now, some great news! (Hope you're sitting down for this)
Johnston and Murphy is bringing their unrivalled workmanship and quality to High Street Phoenix, Mumbai. They, very recently, launched a store there. Actor Irrfan Khan and celebrity stylist Archana Walavalkar were part of the launch too! And if you want to own a pair of shoes that are good enough for the president, you can buy them here.
And, here's what went down In Mumbai when Irrfan Khan attended the launch:
Feature Image Source: stateofthenation2012.com