Nature has its way of creating miracles. Fingal's cave is one such example. Fingal's cave stands on the desolate island of Staffa in Scotland. The cave is entirely made of hexagonally joined basalt columns within a Paleocene lava flow which looks man-made but is completely natural.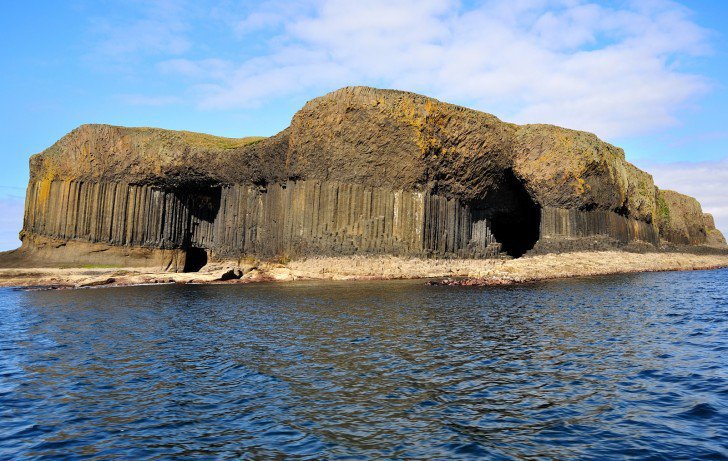 Since it has natural acoustics due to the naturally arched roof of the cave, eerie sounds are produced by the echoes of the waves.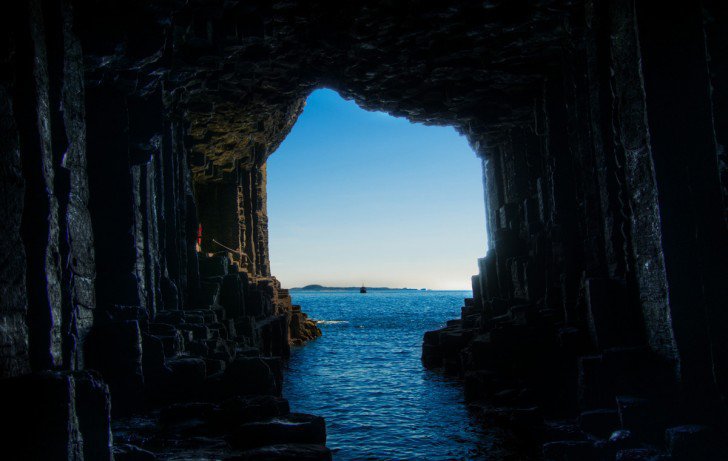 Cooling on the upper and lower surfaces of the lava resulted in these shaped columns.
The cave looks surreal when morning light illuminates it.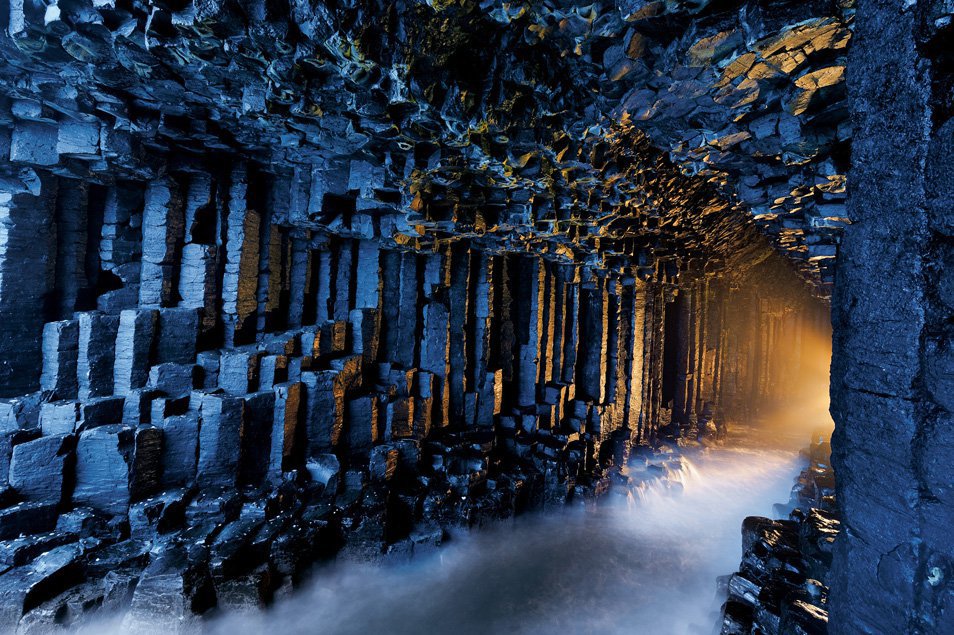 It became known as Fingal's Cave after the hero of a poem by 18th century Scots poet-historian James Macpherson. 
It formed part of his Ossian cycle of poems which were based on old Scottish Gaelic poems.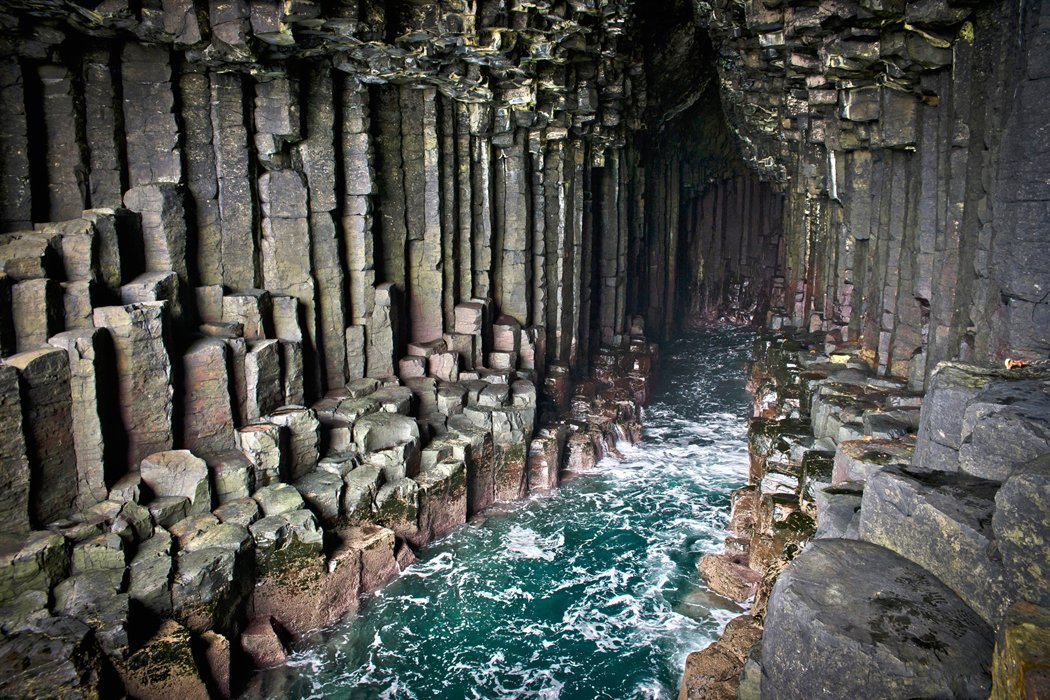 Several sightseeing cruises, around April to September, pass by the cave.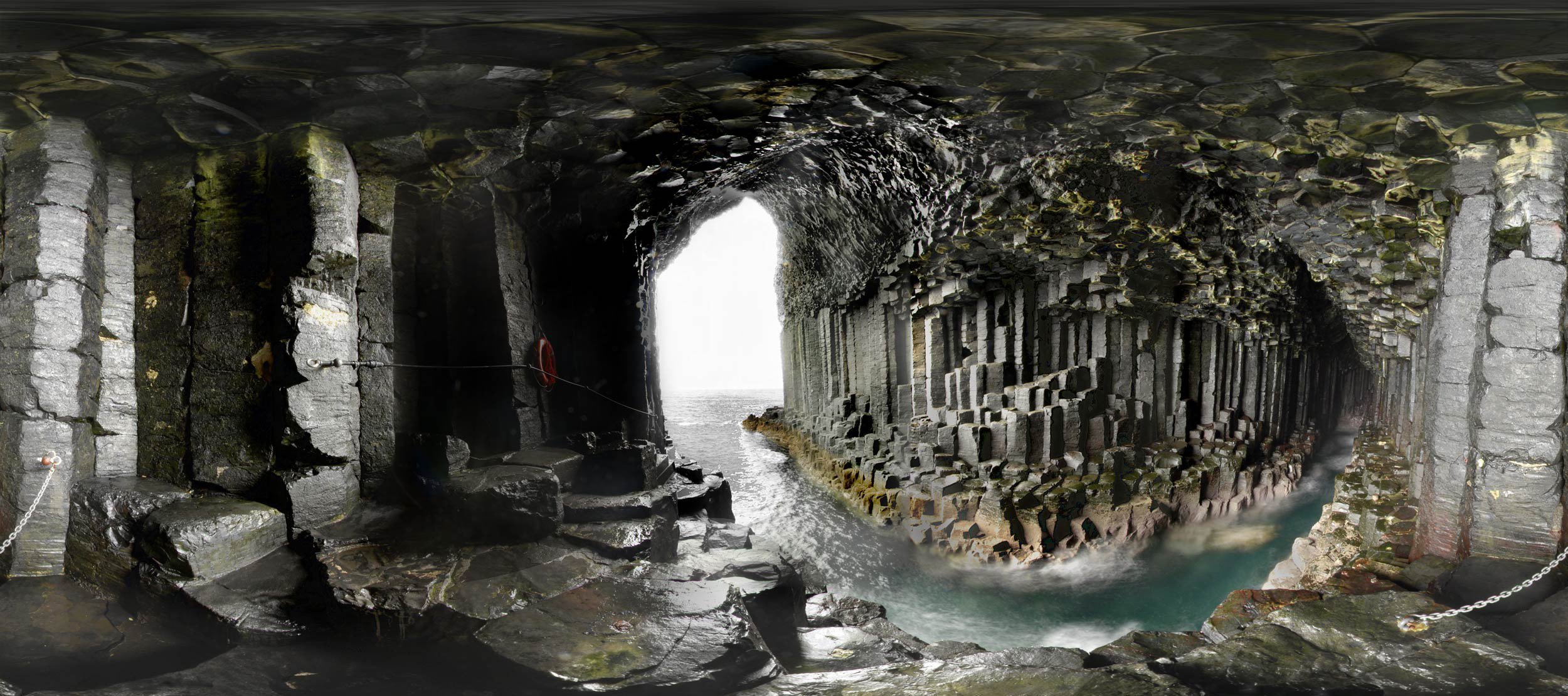 The beauty of the cave has enchanted many and led to its mention in several works of art and literature.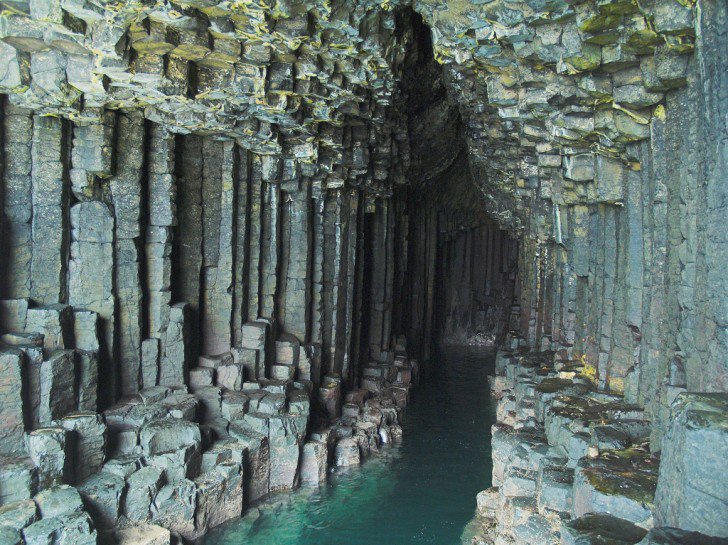 Scots novelist Sir Walter Scott described Fingal's Cave as "one of the most extraordinary places I ever beheld."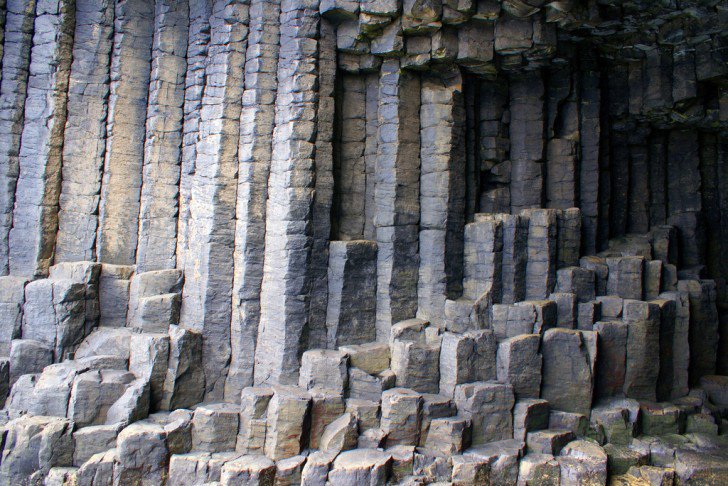 Right out of a fantasy story, isn't it?