Dogs in Seattle can now go out (not all by themselves though) to this food truck for dogs, very aptly named as The Seattle Barkery. We can't get over this idea that is all kinds of awesome!
Ben and Dawn Ford just started this truck that is the first of its kind and the only one in Seattle. Ben told iHeartDogs, "We had zero experience in the food truck world other than being hungry customers. My wife, Dawn cooked up this idea years ago and when the opportunity presented itself in 2014, she convinced me it was now or never!"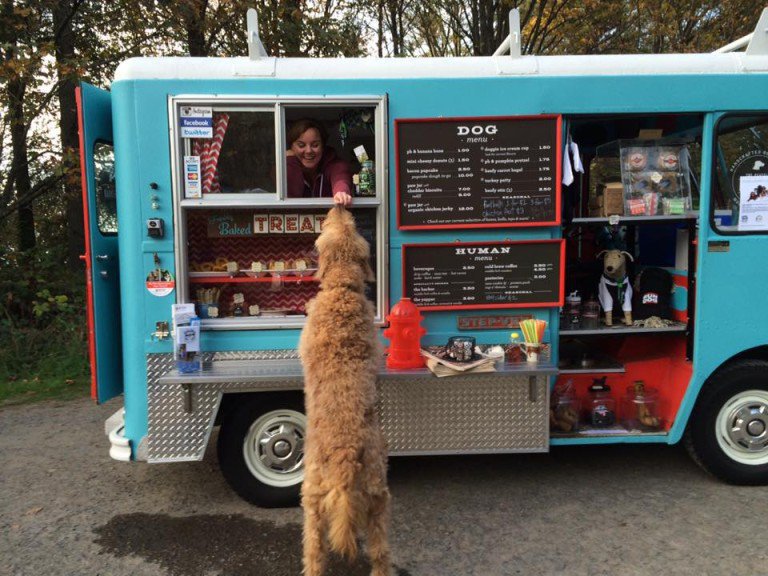 After spending a considerable time and money on Buster, the food truck, the response has been quite positive. Ben says: 
"We typically have two reactions to the truck. The first is by the humans who are bewildered as to what we're actually selling. Nine times out of ten you'll notice the dog(s) figuring it out quicker than their owners with their noses raised high. We often have a lot of regulars, both dogs and humans, especially at the dog parks. The winter months are not easy but thankfully we have a lot of dedicated dog owners here in Seattle that hit the parks, rain or shine! They warm up with our locally roasted 'Middle Fork' drip coffee and in the summer we go through a LOT of their delicious cold brew, along with locally owned 'Six Strawberries' ice pops."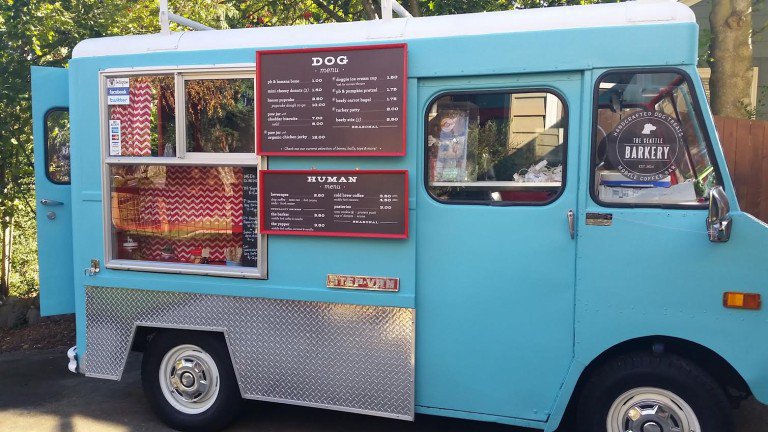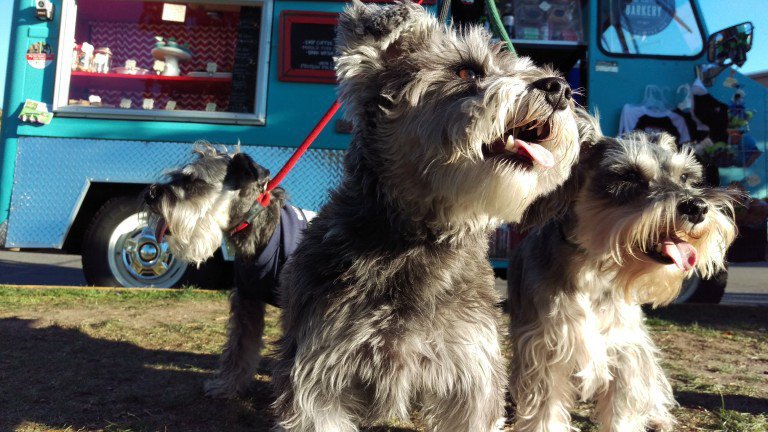 The food offered in Buster are all homemade and include treats like peanut butter pumpkin pretzels, bacon cupcakes and duck necks. However, a few of the treats offered are ordered in like the doggie ice cream and beef bones. Oh and they also sale bow ties for these adorable floofs.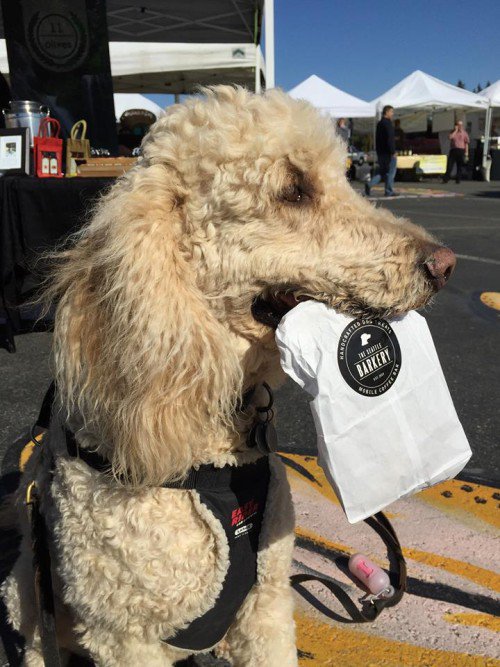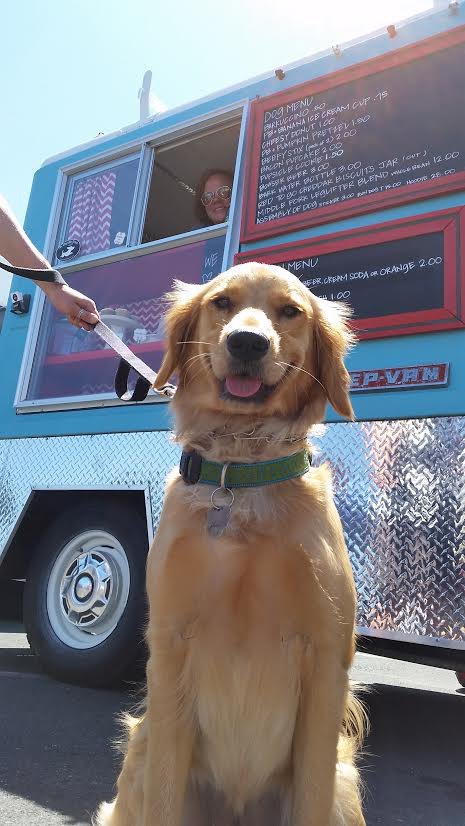 What will the dog parents do when they are busy munching on their treats you find yourself thinking? Well, they can order themselves a coffee from Buster, of course. However, dog parents have very limited options, unlike the menu for their canine kids.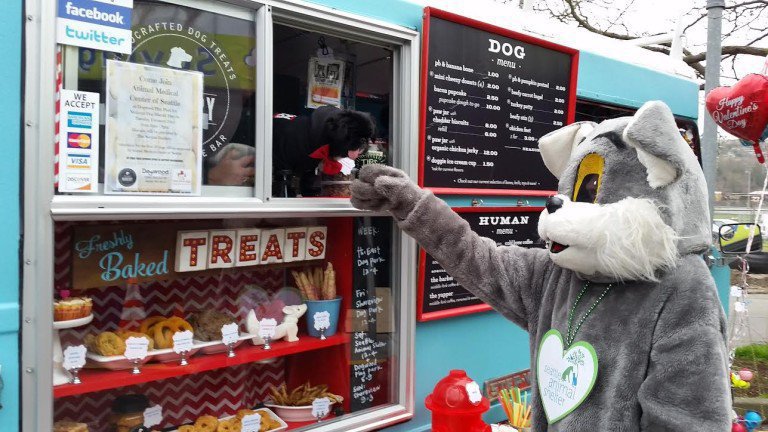 The food truck also has a tip jar, the collection from which go to Old Dog Haven, a rescue shelter for senior dogs. In just two months they have collected almost ₹1,35,000 from this tip jar. 
The Fords are planning to expand their business and even include cat treats. 
H/T: iHeartDogs
All images sourced from iHeartDogs.