If you are an iPhone user, you would know the regular struggle of storage space. Seriously, where is all that space going?! And and there are only so many things you can delete from your phone! But turns out there is an easy fix for your storage woes. 
All you have to do to make space in your phone is rent a movie. Seriously!
This is what you have to do. Also no point trying this if you do have space. Unless and until you are down to the last few MBs and your life has been made a living hell, this hack might not be the answer to what you have been looking for.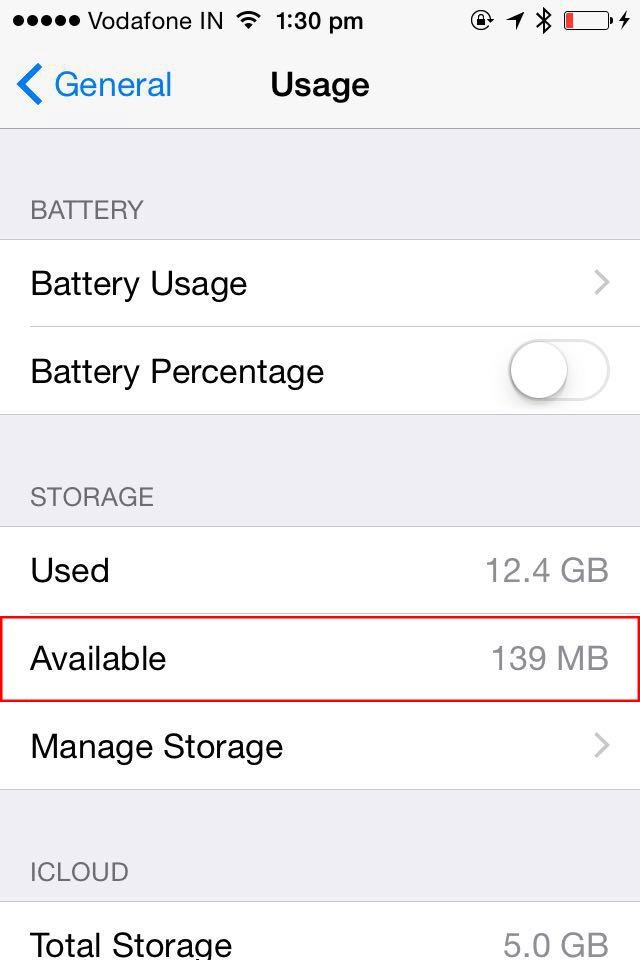 All you need to do is go to iTunes and try to rent a movie with a really big file size. Lord Of The Rings: Two Towers or War And Peace (1956) or Prem Ratan Dhan Payo in full HD are highly recommended. 
Go to iTunes, look for a movie that is a bigger size than the storage space you are left with. And then rent it.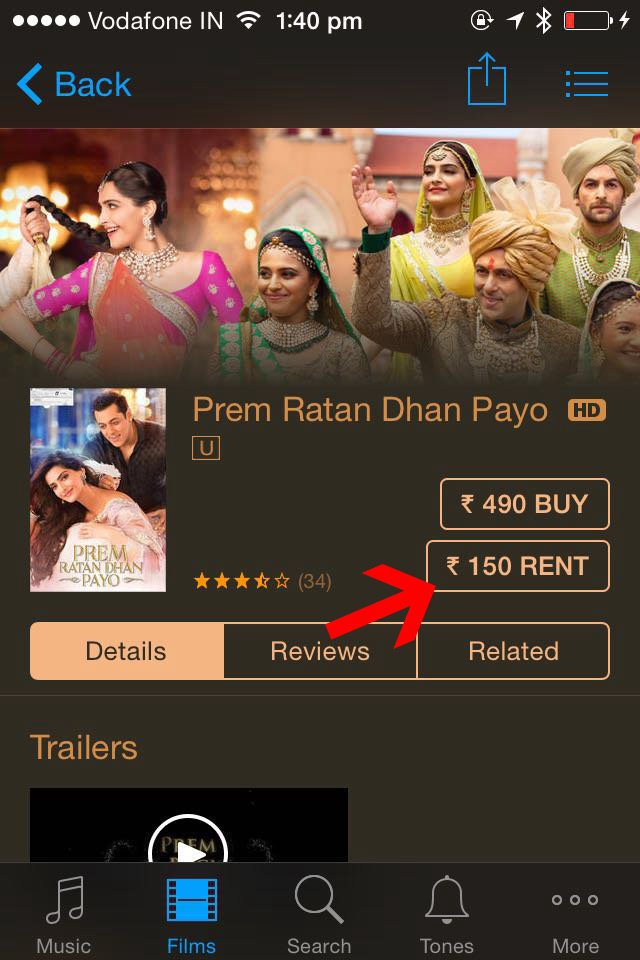 But since you do not have enough space, you will get a prompt saying that you don't have enough storage. It will also ask you to go to Settings.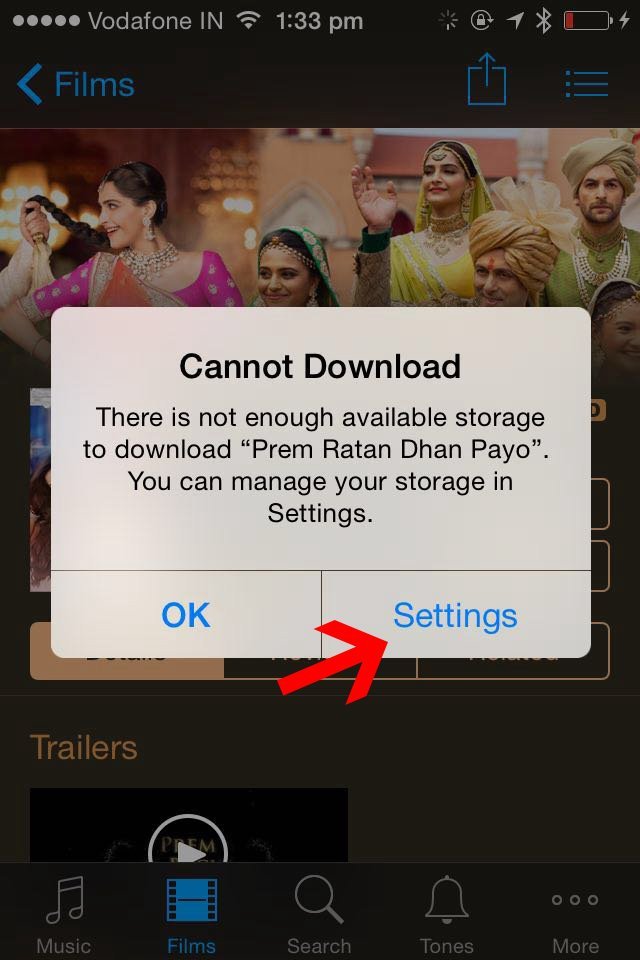 Go to Settings and your phone will wipe off any unwanted and useless files, freeing up space on your device.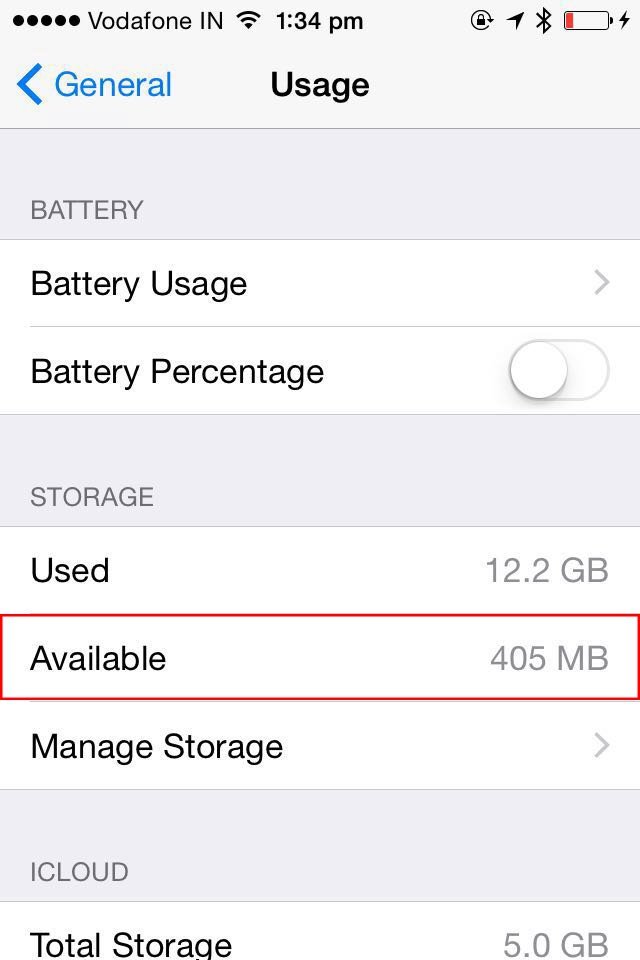 If you do this for three to four times, you will even recover 1 to 2 GB of space. You can keep on trying till there is nothing useless left to trash anymore.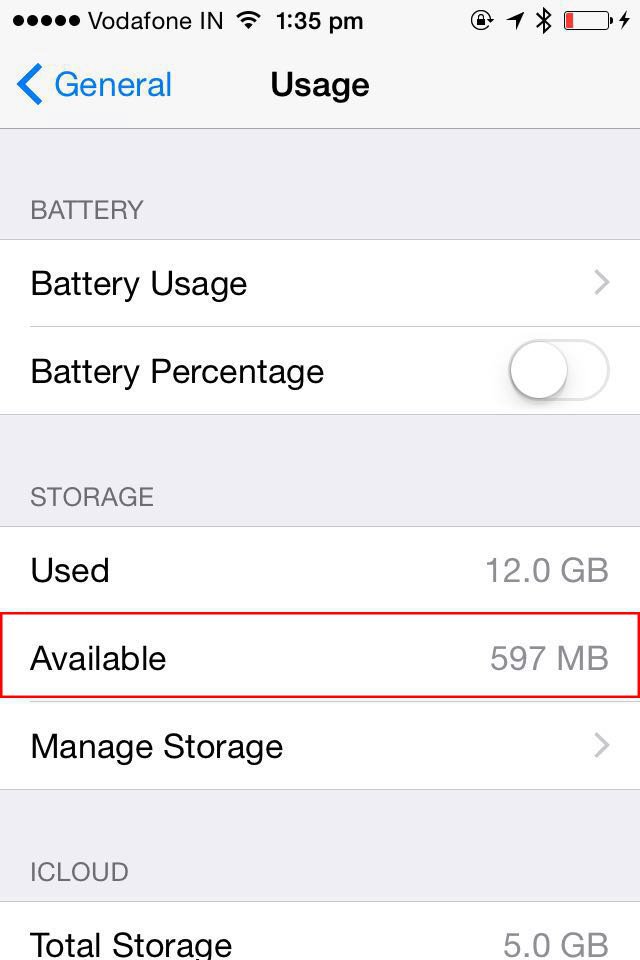 Even though people on the Internet are puzzled over what it really removes, it seems that the app is deleting cache files on your phone. 
If you are worried about having to pay for the movie, then don't because the Settings prompt only shows up when the app reads that the device does not have enough space. So, you don't really have to end up renting or paying anything. 
You have saved the day once again, Internet!
H/T: This really helpful Reddit thread