I love me a bucket of fried chicken. The crispy coating, followed by the juicy meat inside is literally the stuff of my dreams. In case, you haven't made the connection – my love for KFC literally knows no bounds. Me still enjoying the lip-smacking aftertaste of the meal on my lips is an accurate estimation of my love. So imagine my surprise when I heard through super-reliable sources that KFC is turning their newly launched sauces into a new 'lip smacking' lip balm.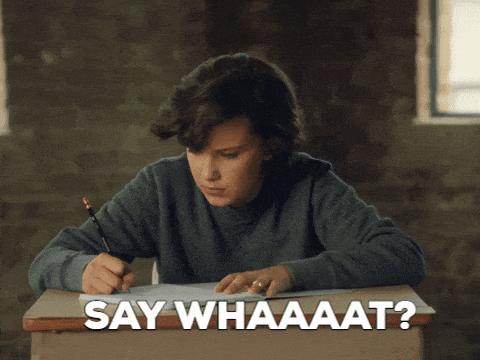 I know what you're thinking. This has an April Fools' Day gimmick written all over it, but NO! It's real.
This lip balm gives you the feel of the best of both worlds with its unique combination of flavors while keeping your lips moisturized. The Yellow American Mustard and Red Sweet Chilli flavored lip balms give a unique rendition to KFC's signature lip smacking tastes. This saucy affair has been inspired by their new finger lickin' Burger.  I'm assuming you can taste it already, can't you? 
The universe is definitely in love with me at the moment I feel.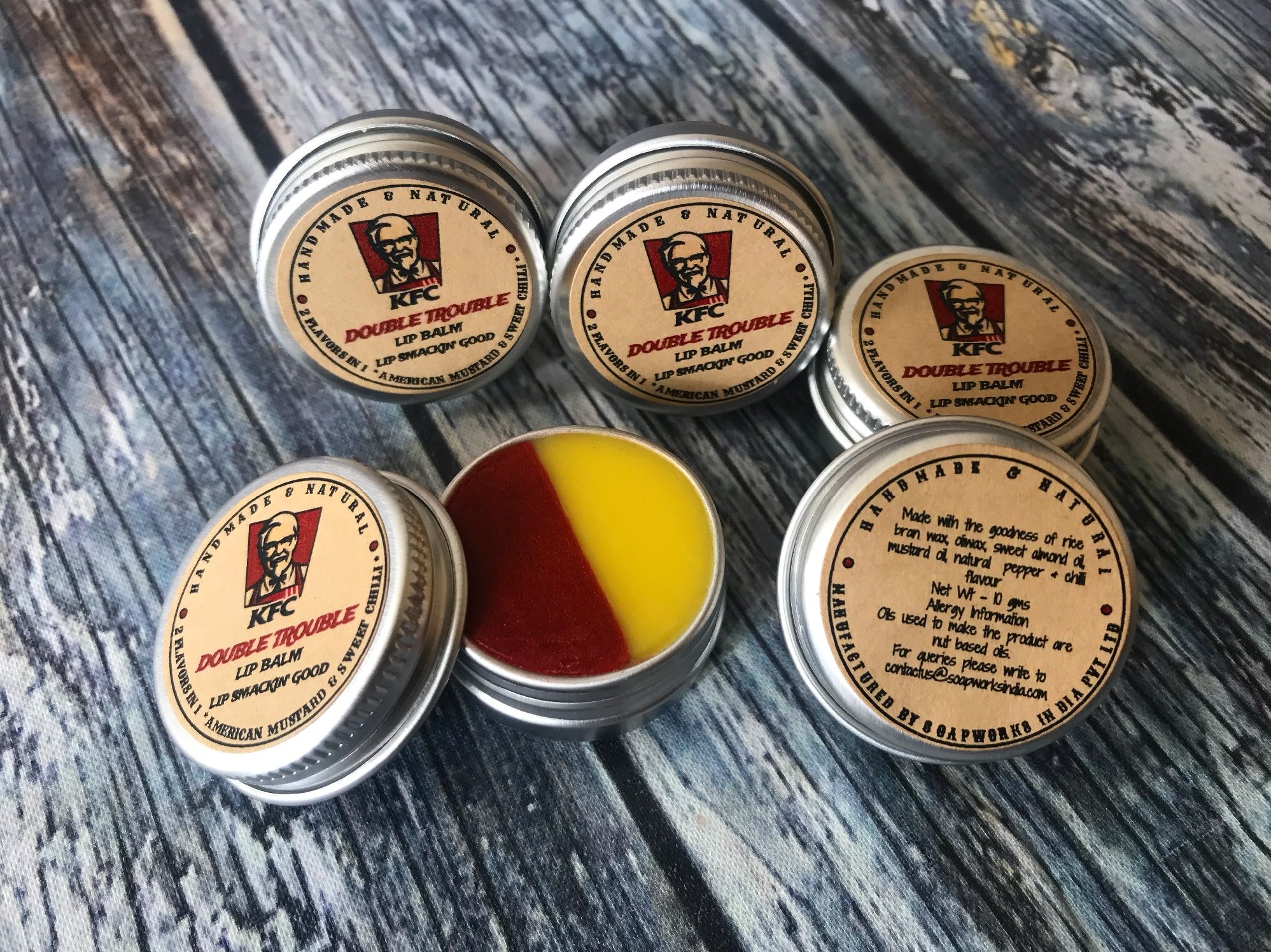 My first thought? "Weird… why would people want KFC, flavored lip products?" But the more I thought about it, the more the idea grew on me. And after a little trial on my own, I am officially siding with this albeit-weird-but-delicious product. If you want to taste the flavor of KFC off your lips, the new "Double Trouble" lip balm is all that you need in your hand bag right now. Did I mention it's been made using all natural ingredients? Yeah, you heard it. 
Joey would've been so happy if Ichiban did the same.
Where did this brilliant idea come from you ask?
Well, the amazing chefs of KFC came up with this delicious combination of hot, sweet and saucy flavors for their upcoming burger. Considering that these turned out to be mind blowing and have been named as "Double Trouble", this brilliant idea later gave birth to these lip balms.
Every awesome thing is available in limited edition and so are these lip balms. I can't wait for the burger or the lip balm (the inclination being more towards the burger considering the foodie that I am and the lip balm being the cherry on top). Get your fill of these tasty little balms on the ScoopWhoop Shop till the 5th of April. And well the burger? You can finally get to taste these lip smacking sauces post 6th April, in stores when KFC will finally launch their very own "Double Trouble Burger".