People going out of their way in their love for Harry Potter is no more surprising, but it's the new ways they find to do it that's alluring. People went crazy even when the last movie of the series released, turning up in Potter gear to say goodbye to the series an entire generation had grown up with. We get the nostalgia and the love.
Just like all the other crazy things people do for love, here's a couple who had the prettiest of Potter-themed weddings. Right from the invites to the wedding crew, here's how to have the Harry Potter wedding of your dreams.
According to Martha Stewart Weddings, these are newlyweds Cindy and Matthew. They just had the prettiest Harry Potter themed wedding possible. It's safe to say they're awesome!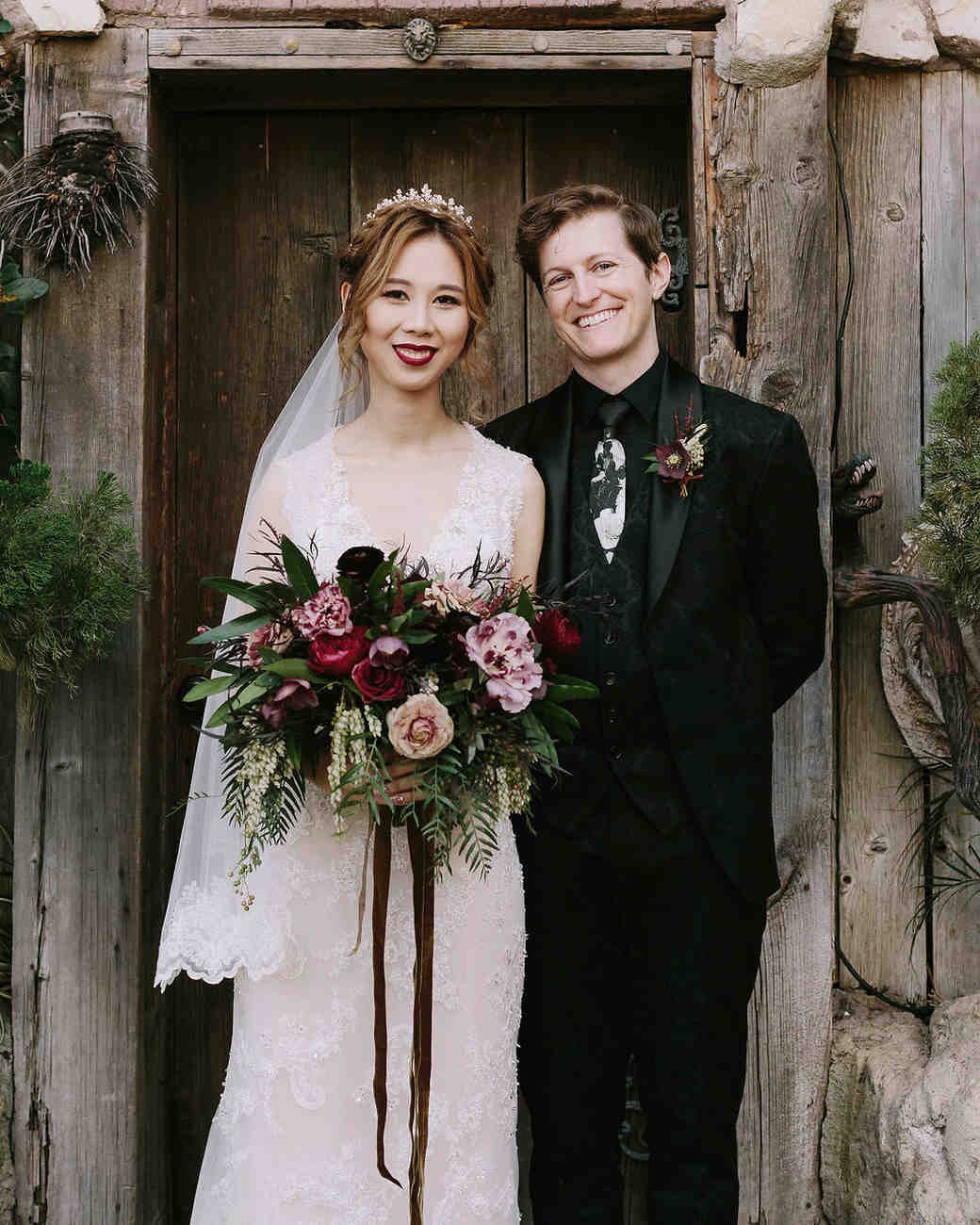 The Marauder's Map-themed invite was, well, a necessity. How else would the guests find their way to the magical location?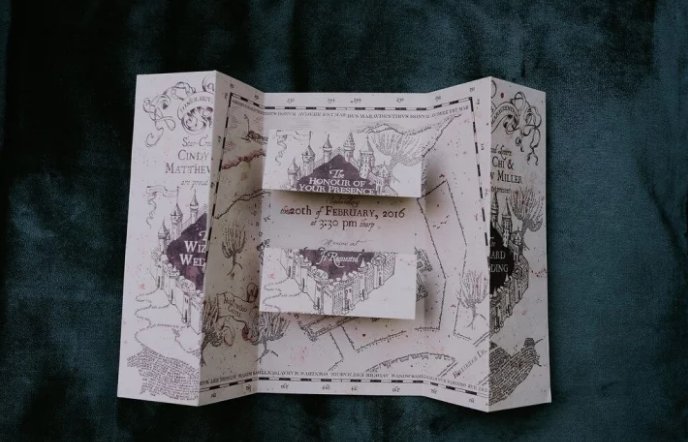 And boy, was the location magical. This Hogwarts-ish castle, originally Hollywood Castle in LA, is what the word 'perfect' is made of.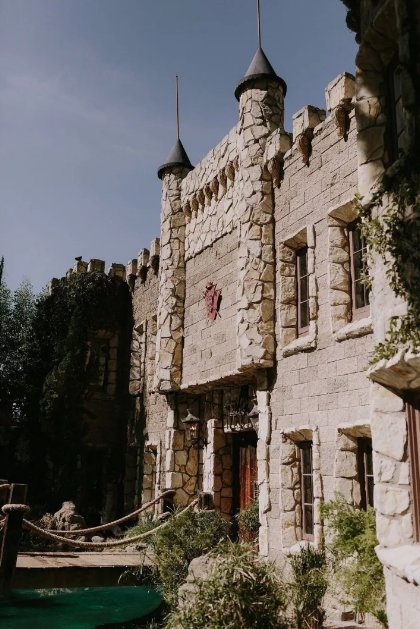 The aisle, the decor on the sides of the pews… details! Look at the painful attention to detail!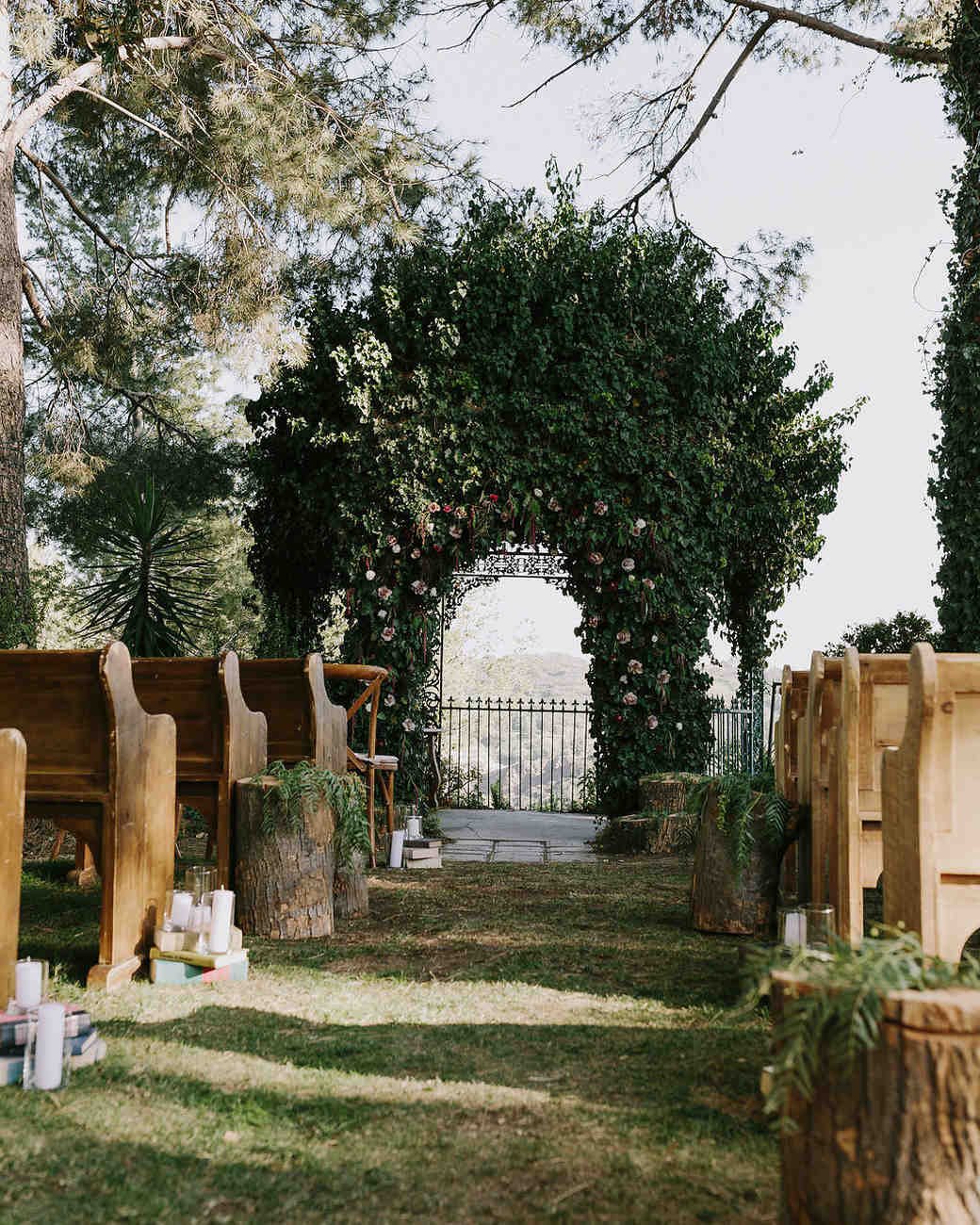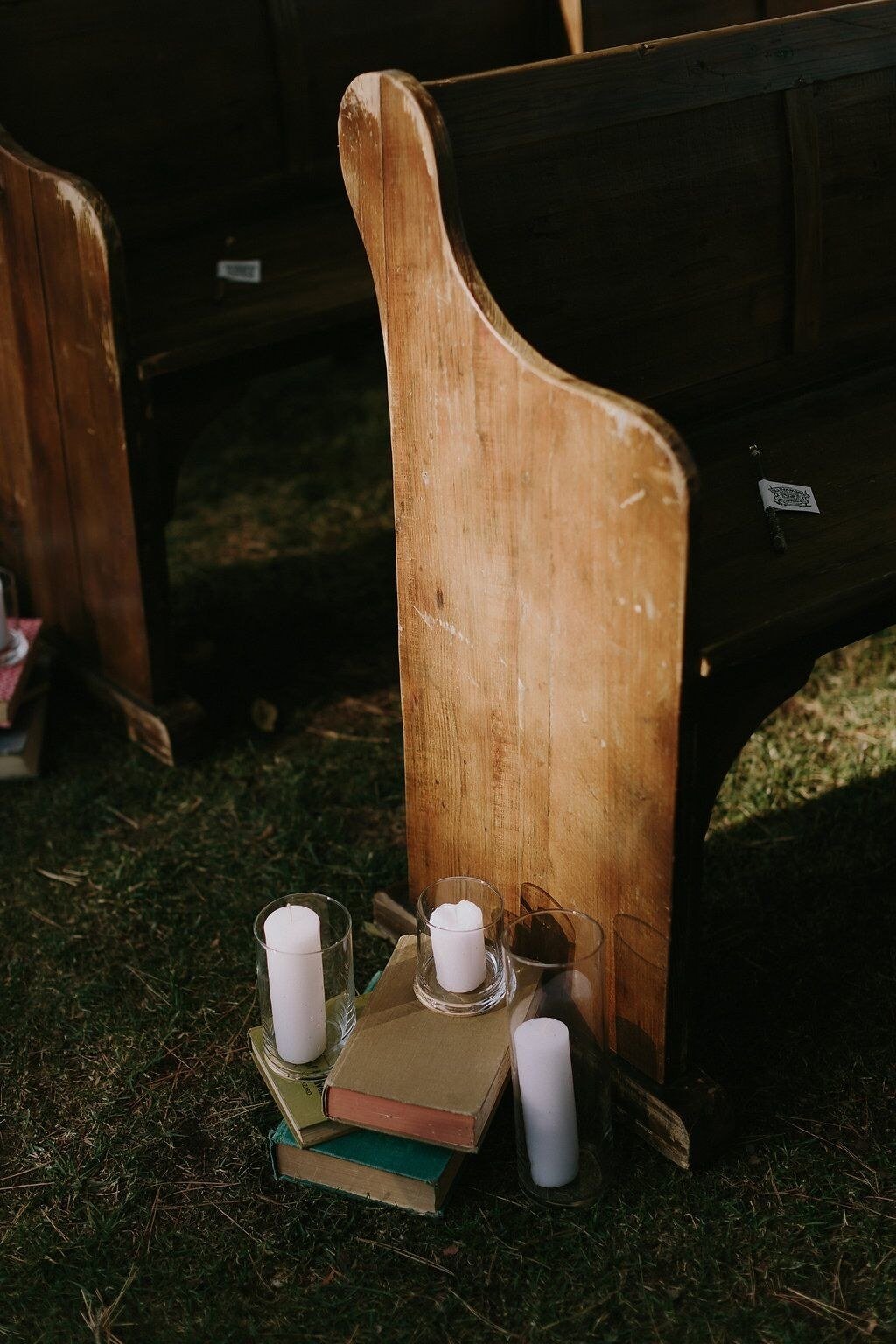 Wands were put on each of the guests' seat, which were handcrafted by the bride herself. Each carries an Ollivander inspired tag that read, 'Cast a spell of love and joy throughout the night.'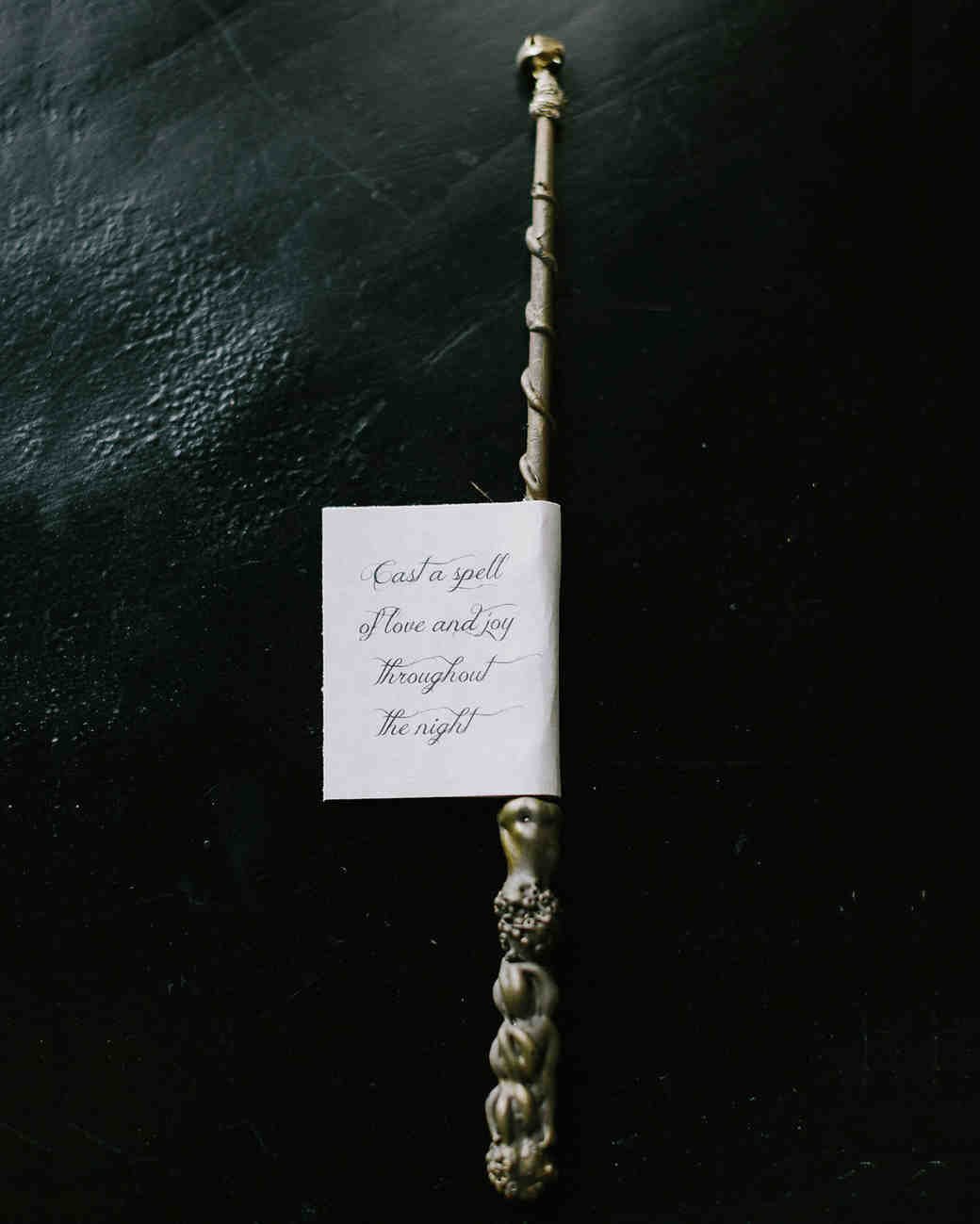 And the wedding reception was all kinds of beautiful, they served pumpkin pie instead of cake, potion parfaits, chocolate wands, and lightning bolt-shaped cookies, served at a 'Honeydukes' table.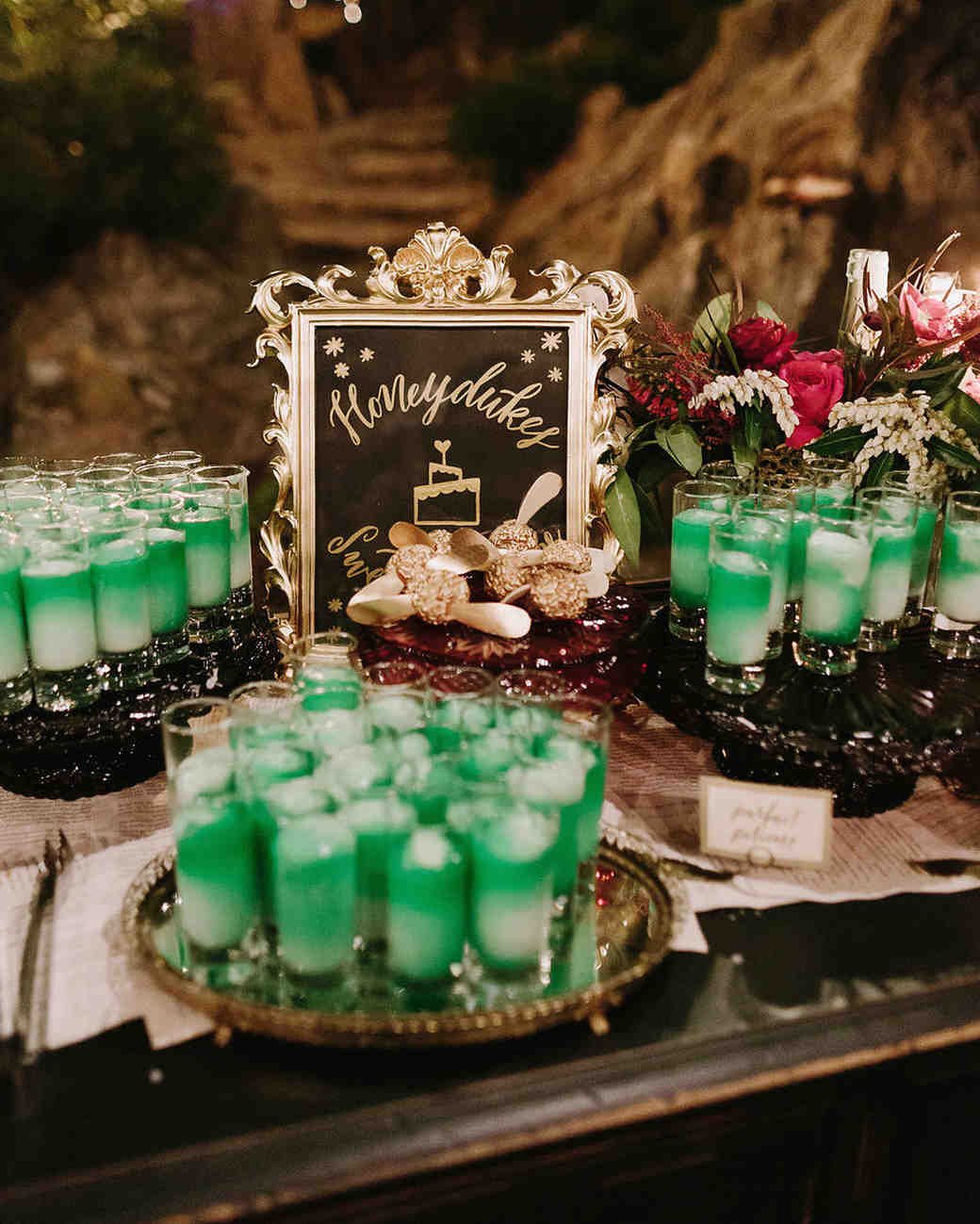 And each table had its own magical touch.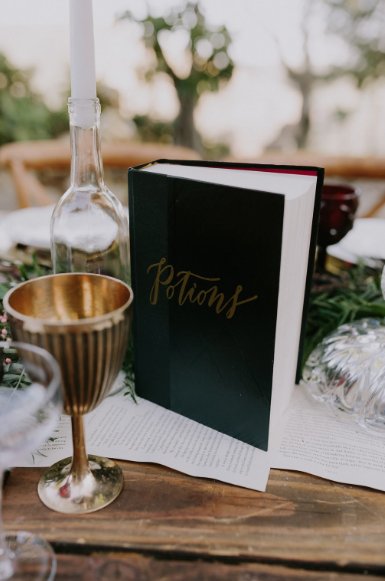 And the tables were set in the same manner as the in the Long Hall. Might we say, quite on point.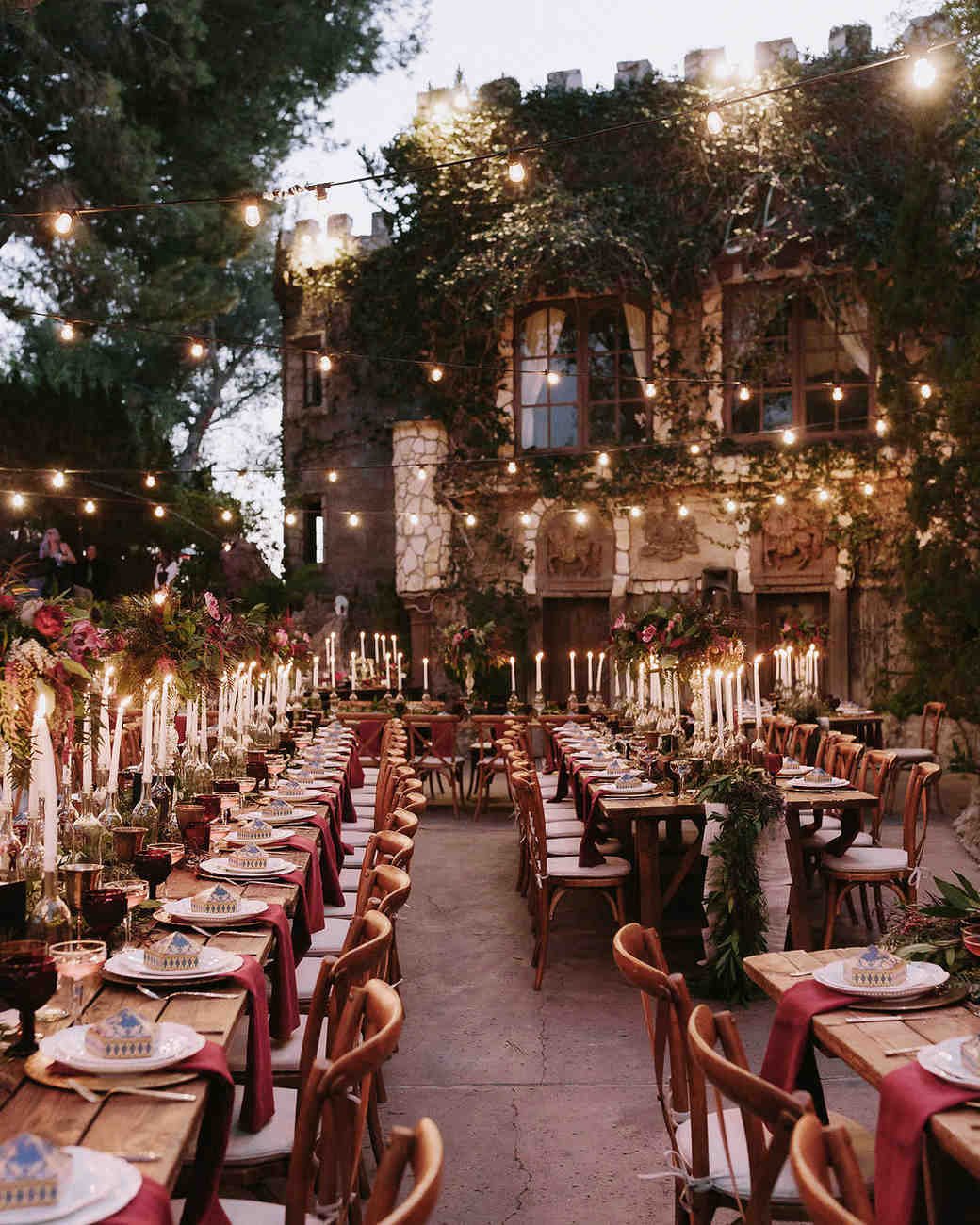 The bridal crew was just… bewitching in black!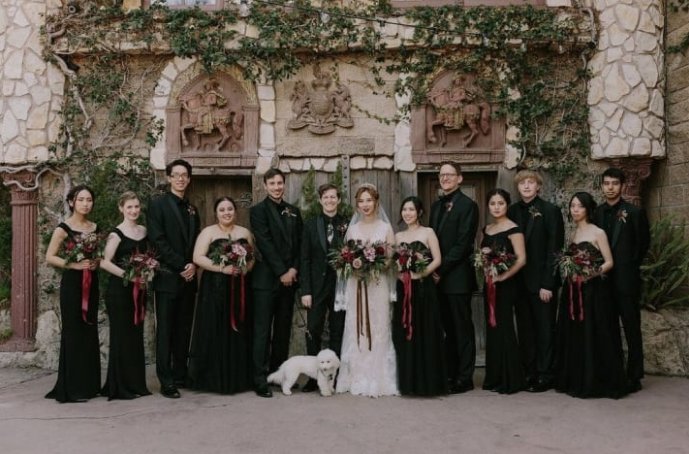 They seem to have the best of friends, there were guests in Harry Potter themed clothes!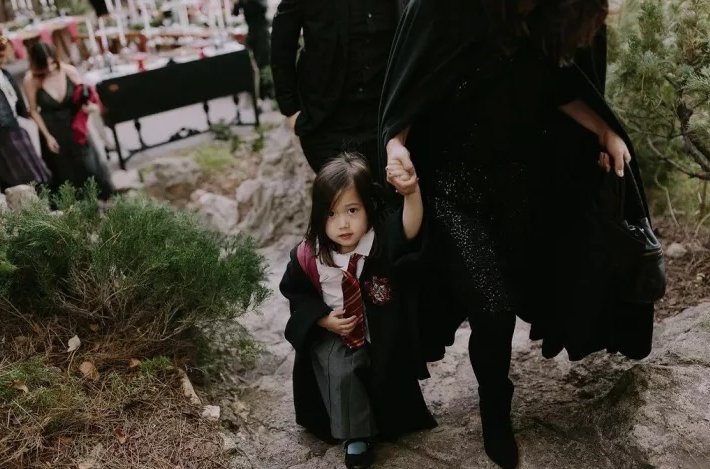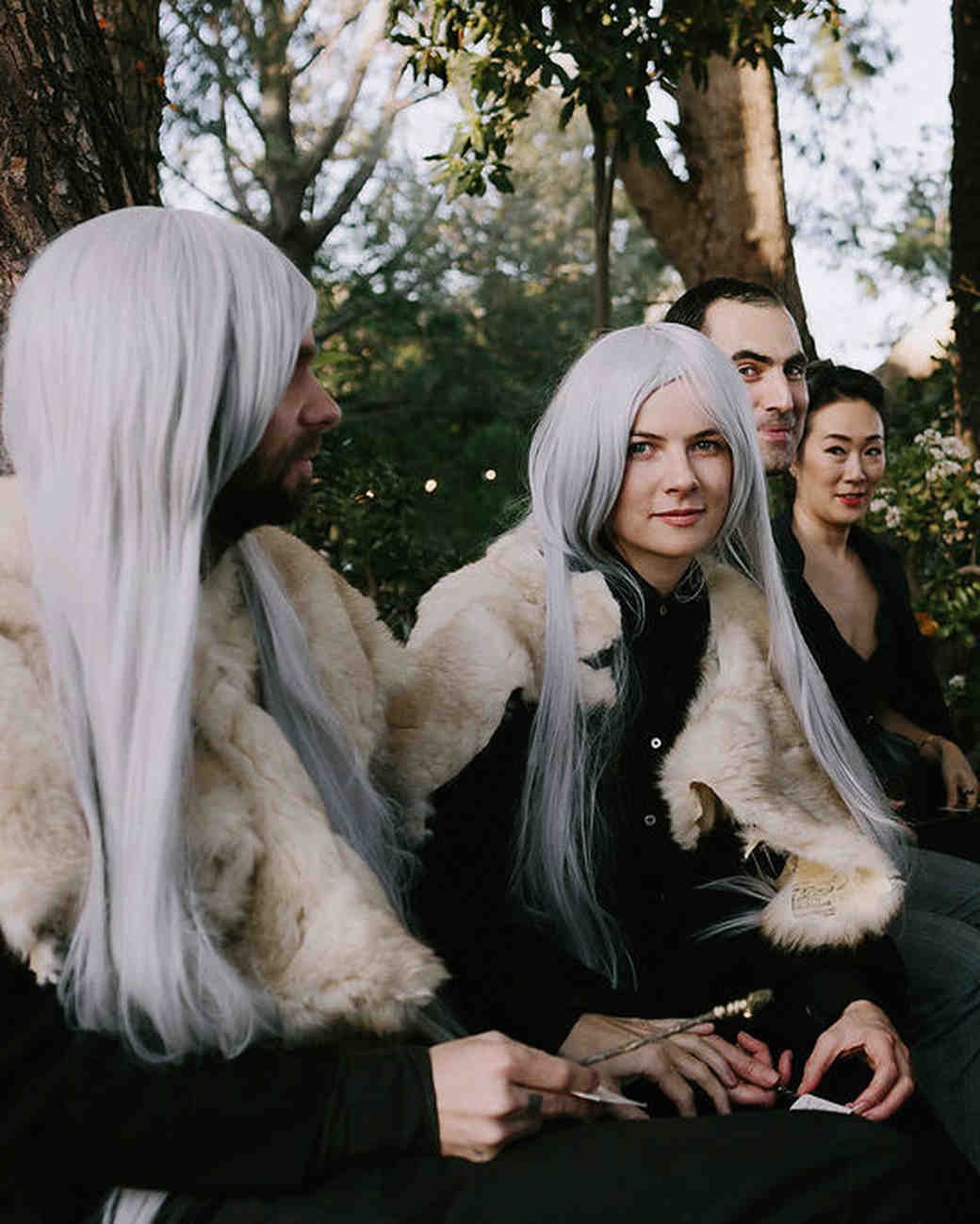 One of her colleagues even had a 'Hedwig' magnetically attached to his shoulder. Wow.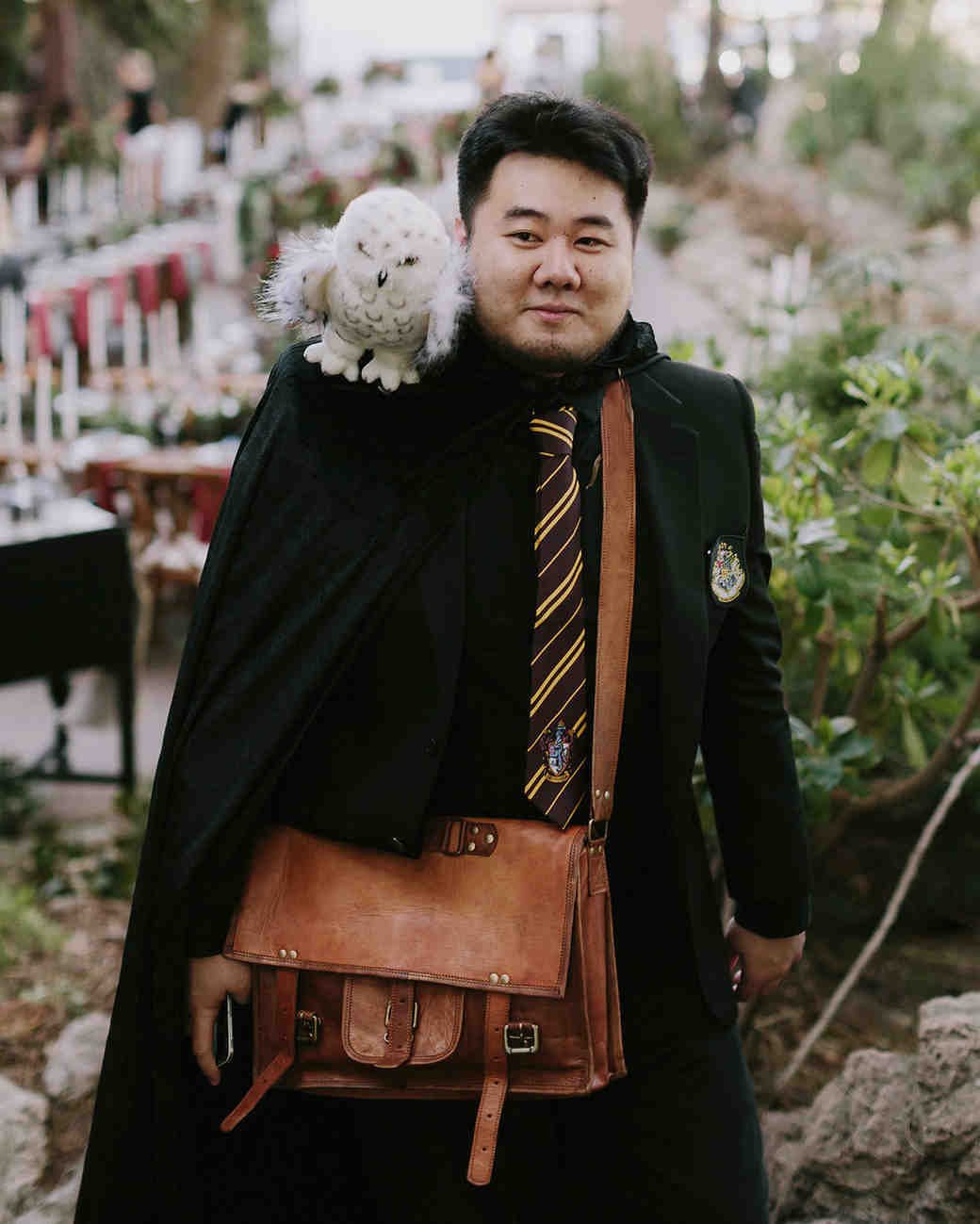 And for the first dance, there were a hundred candles hanging from the air, courtesy of Cindy.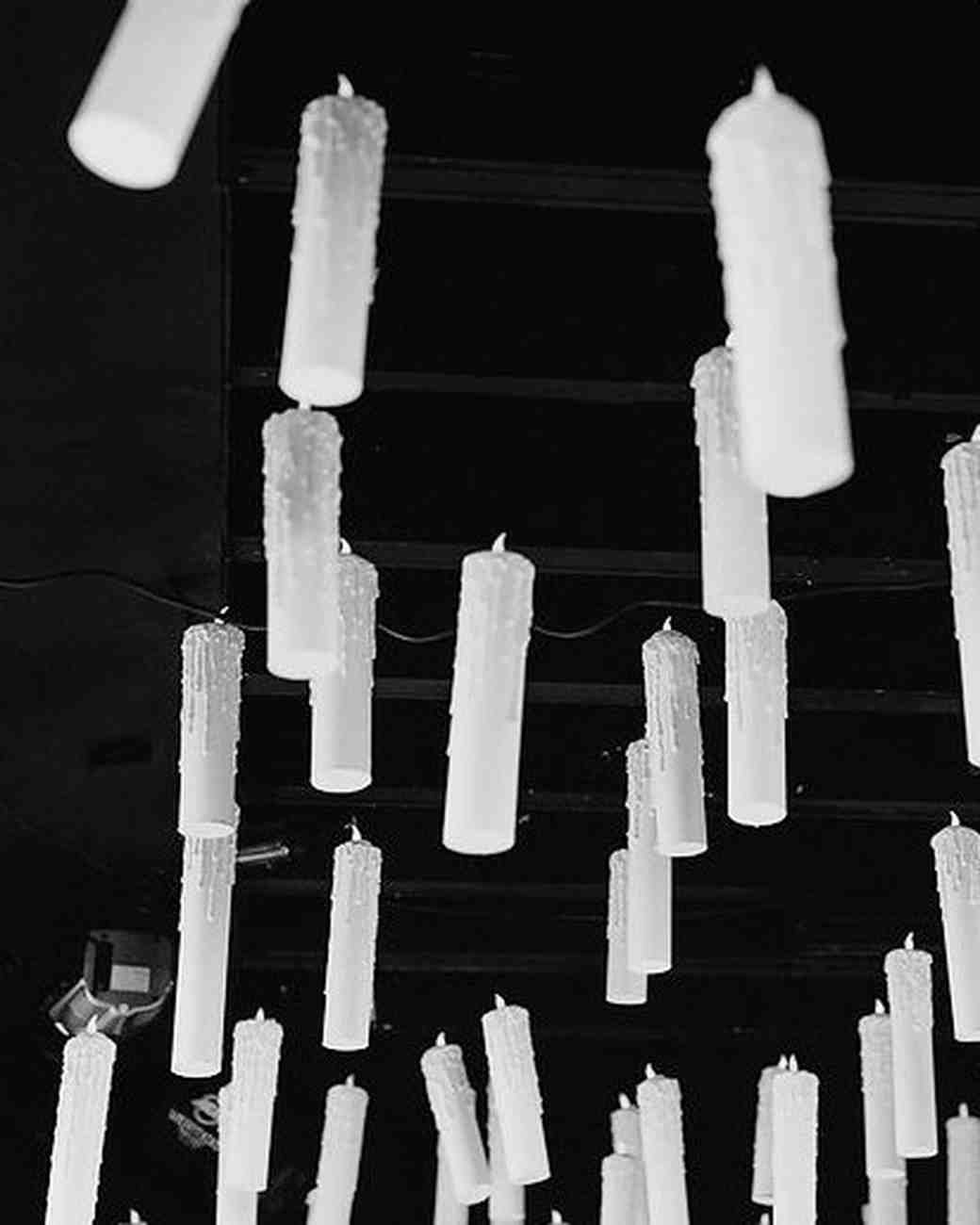 All kinds of beautiful, don't you think?