Murals are a way of expressing one's thoughts, emotions and opinions through art that is out in the open for everyone to behold. And time and again, artists have used them to speak their mind in ways that can rarely go unnoticed. They've showcased what the feel about political issues, social issues and world problems, while also showcasing their mesmerising art at the same time.
While many may think of murals as a form of vandalism, it is in fact just another art form that we need to appreciate. Here are 8 beautiful murals from around the world that will definitely leave you spellbound: 
1. Banksy – Spy Booth.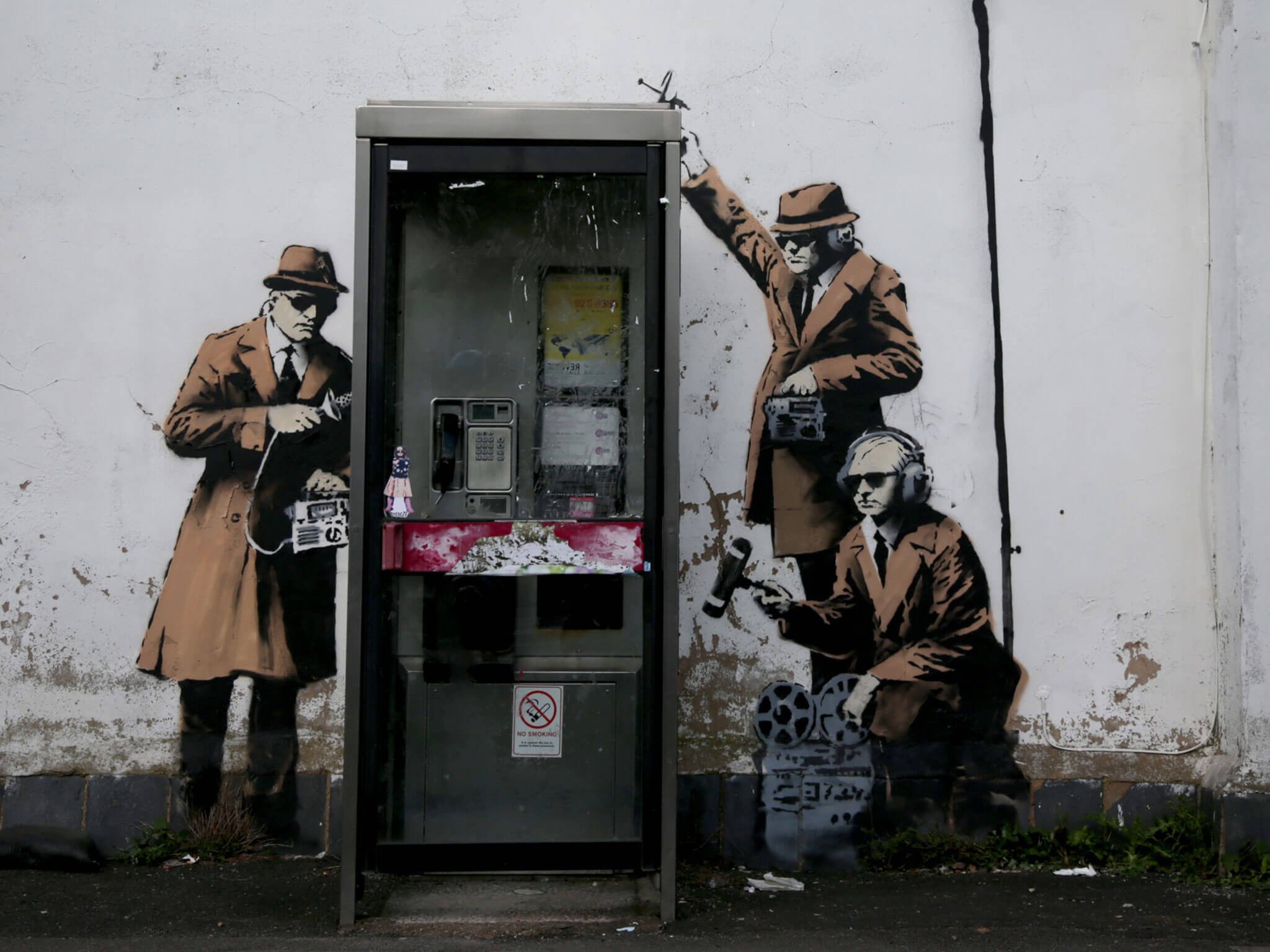 Banksy is probably one of the world's most famous murals creator. This design, which was also one of the most popular murals on the pages of Widewalls was made in Cheltenham, UK. It depicts three people trying to spy on a telephone call. 
2. Deih – Mural in Sulitjelma.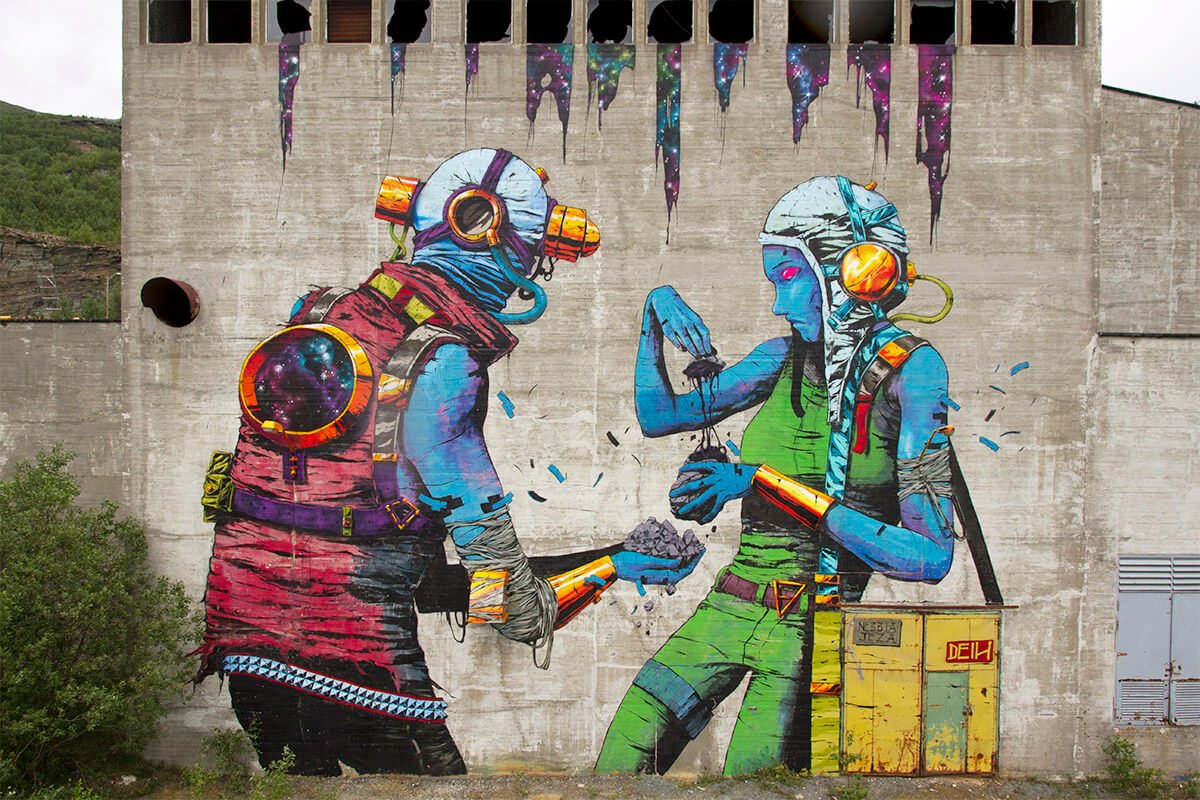 This lively mural was made during the UpNorth Street Art Festival in the Norwegian town of Sulitjelma. The two characters done in a comic style of portraiture are peculiar, yet, completely in tandem with the trademark cyberpunk scenery of the artist. 
3. Lonac – Medika Diving.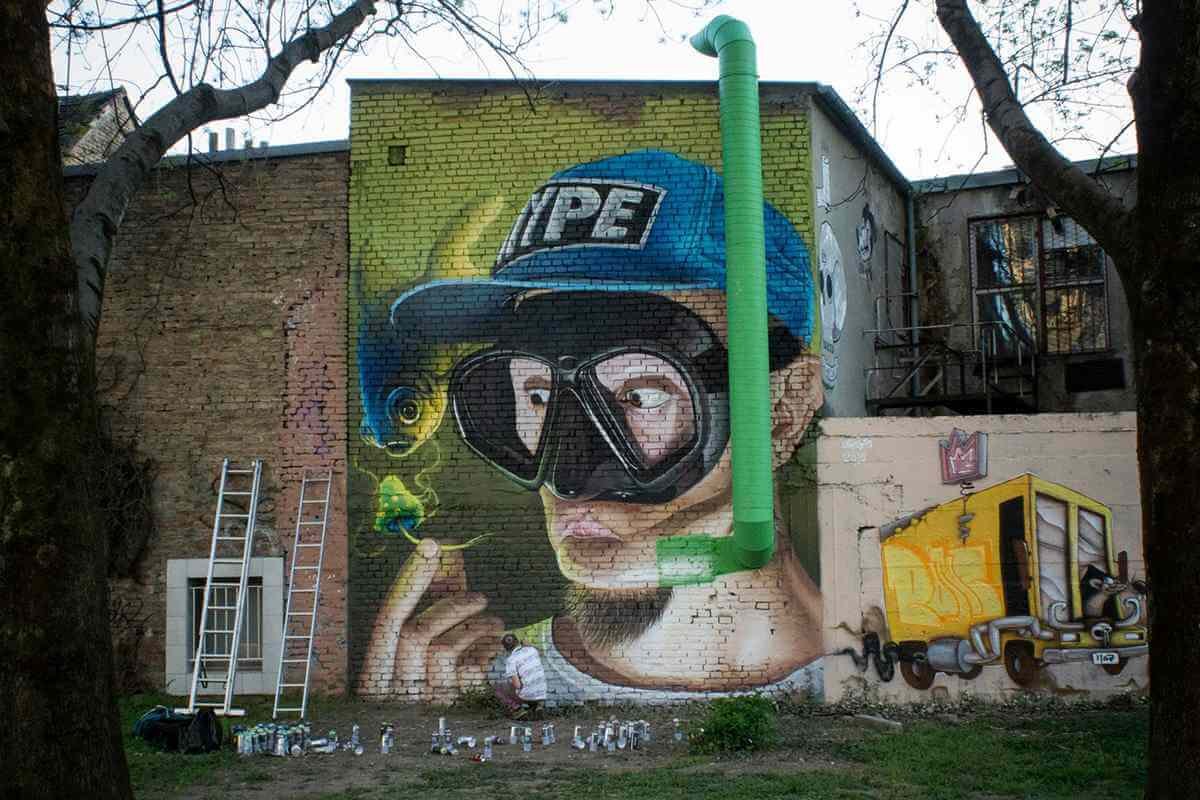 This sea inspired mural has been created in Lonac's hometown in Zagreb. This was painted Ohoho Festival at AKC Medika. The sewage pipe of the building became the snorkel for the boy in the painting, who is fascinated by the psychedelic mushroom he seemed to have found. 
4. Dzia – Catflow.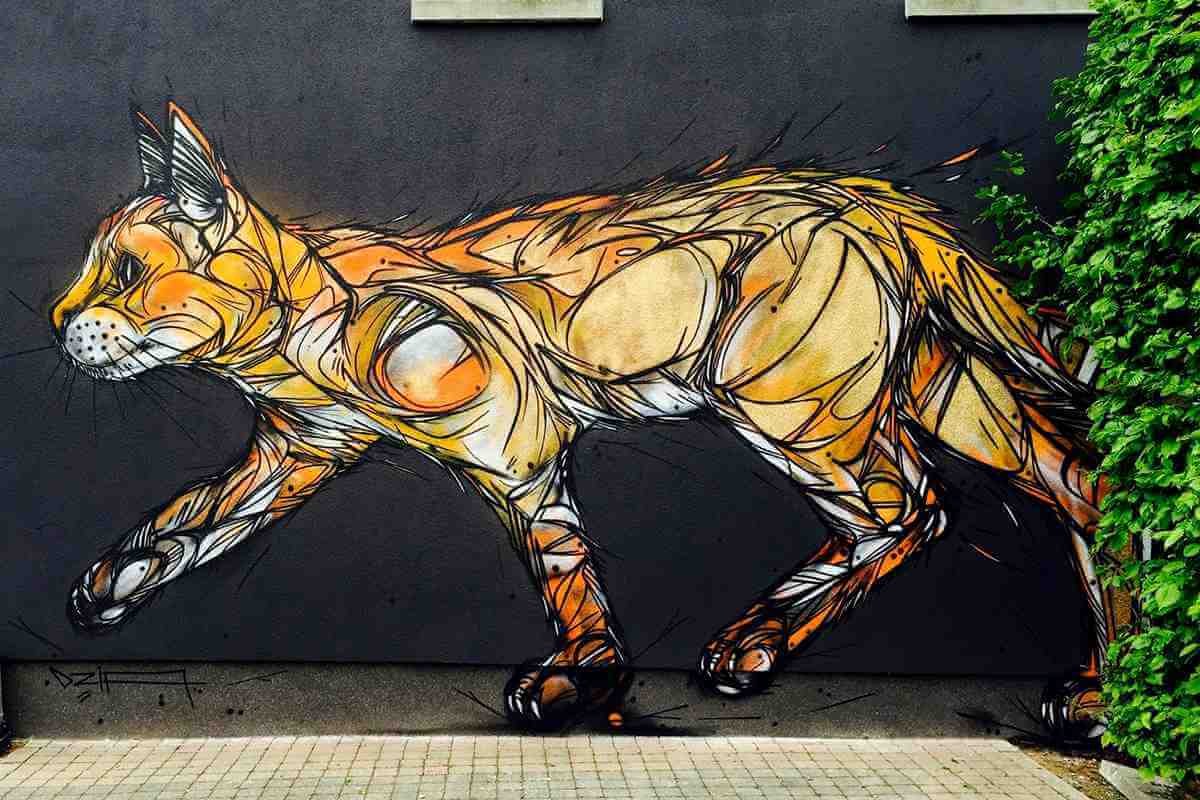 Using his signature geometric and colourful style, this depiction of a cat emerging from the bushes has been designed by Belgium street artist Dzia. This design looks vibrant as the hues of golden and yellow are perfectly contrasted with the black background. 
5. Odeith – Chase Your Dreams.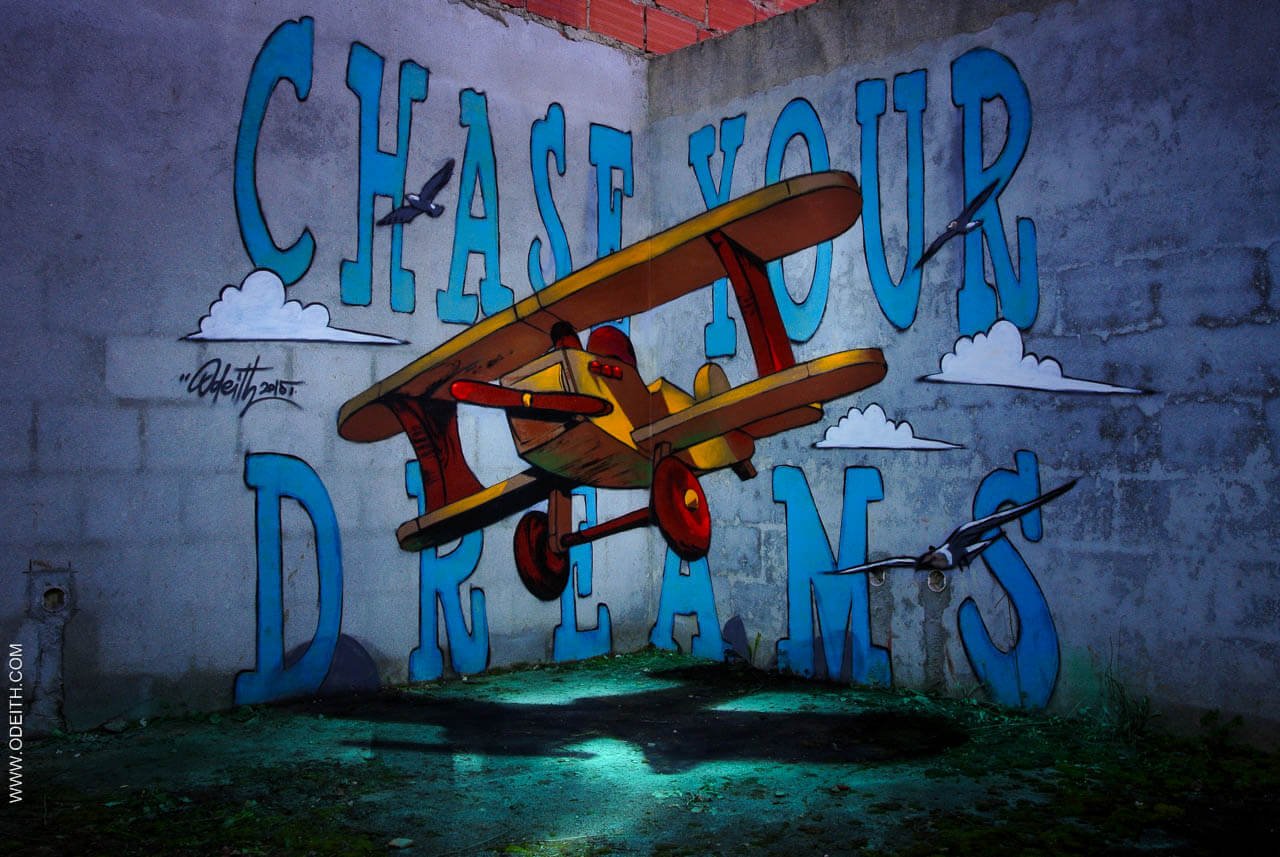 This awesome mural created by Odeith portrays the simple message of how one needs to do whatever they can to chase their dreams and never give up. Amazingly, this is a one-of-a-kind 3D mural and it looks so convincing that you might have to look at it twice. 
6. Millo – Everyone Is Searching For It.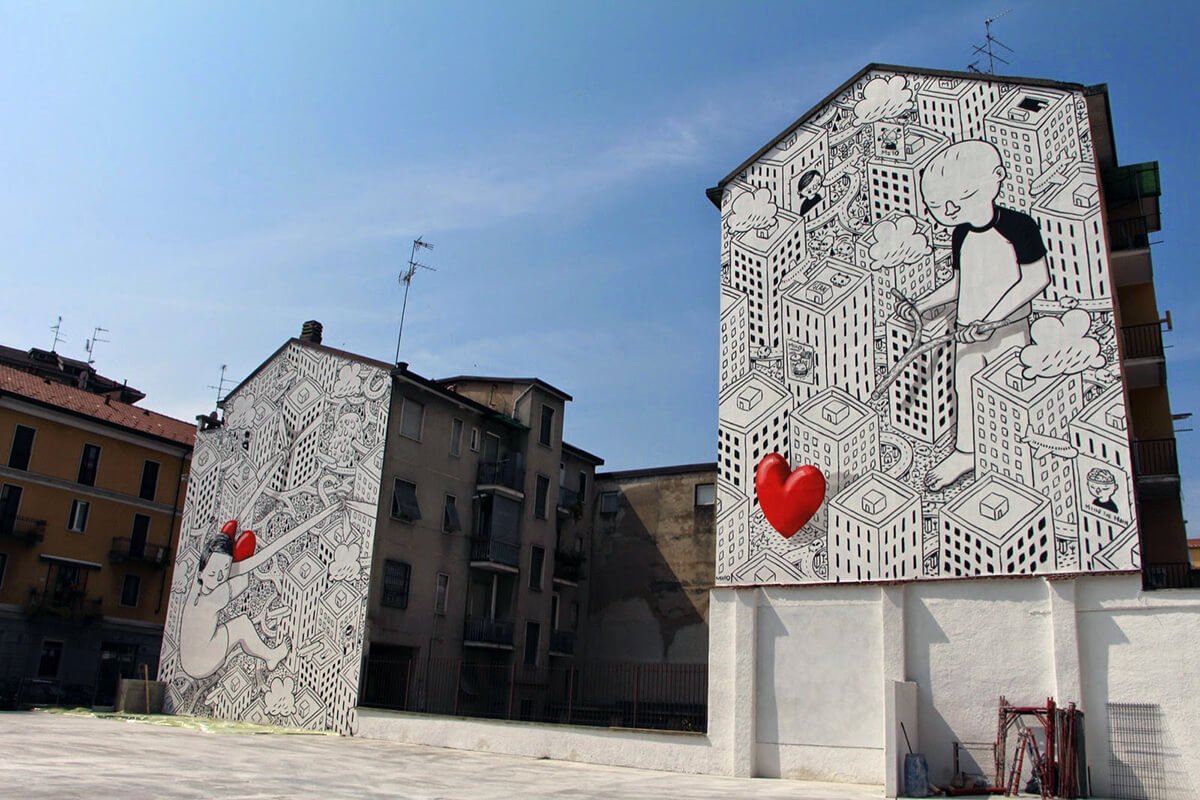 This mural is located in the beautiful city of Milan, depicts the story of love, hope and loneliness in Millo's signature red, black and white hues.
7. Sepe – The Golden Age Of Grotesque.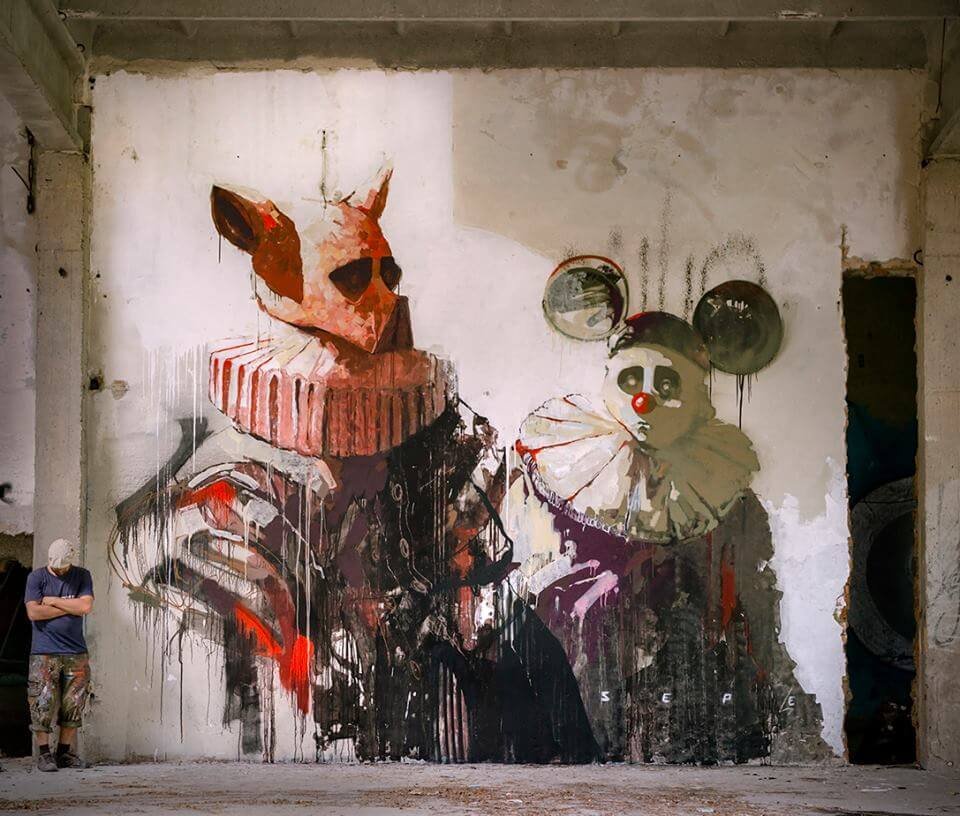 This mural by Polish artist illustrates the distinctive ways of capturing and criticising the dynamics of the modern, money-spending society, which is trying to erase any trace of individuality. 
8. Nychos – Dissection Of A Polar Bear.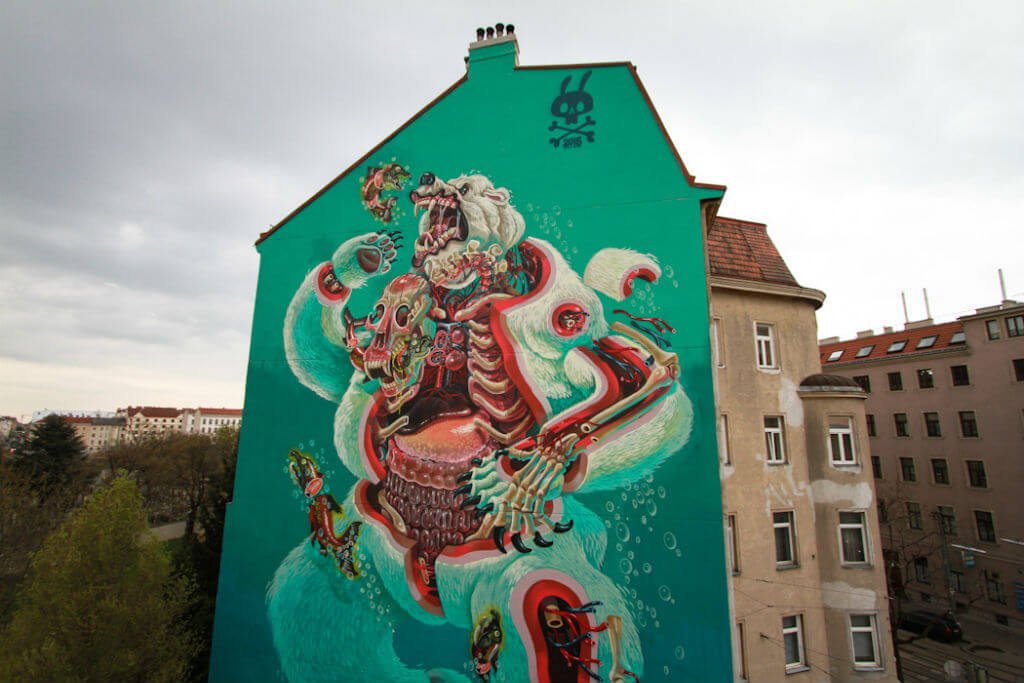 One of the most beloved artists, Nychos stays true to his signature depiction of dissected animals. This mural was created by him to celebrate the tenth anniversary of the Rabbit Eye Movement. This is also the largest street art piece in Vienna. 
Although still not a huge phenomenon in India, mural art is slowly finding its feet in our country. Recently, a few of these artists, in collaboration with OPPO, created this wonderful mural in Gurgaon with Ayushmann Khurrana, to support OPPO's Beautiful City Campaign. Definitely a step in the right direction.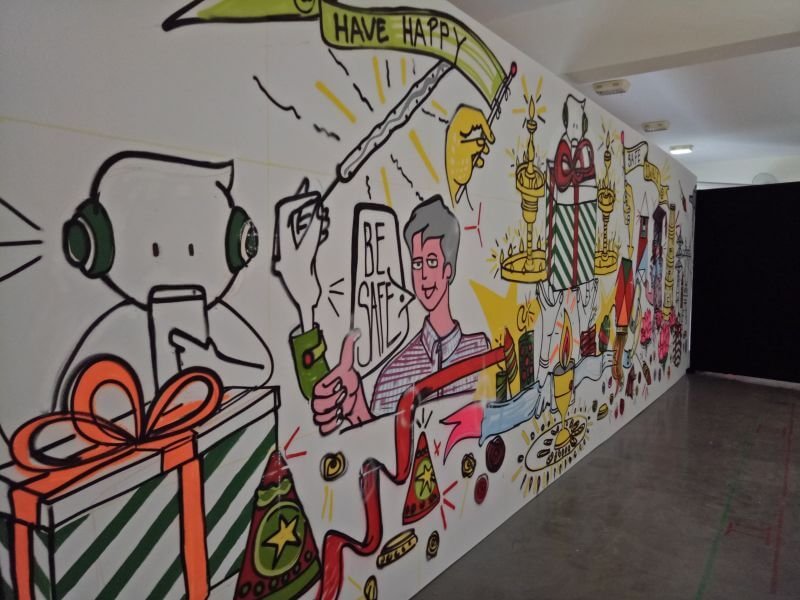 Just like this beautiful work, OPPO has also created two more murals, one in Mumbai with Parineeti Chopra and the other one in Bangalore with Jacqueline Fernandez. The whole idea behind the CSR initiative was to spread the message that a clean city always stays beautiful. As a part of the campaign, OPPO also donated a sum of rupees 2 lakhs to every NGO that participated in the event Here's to many more beautiful walls!