In association with
PepsiCo India
India is the second most populous country in the world. That's a fact. Last year, we sent The Mangalyaan out into space in less than the budget of a Hollywood movie. That's also a fact; an easy, acceptable, agreeable fact. Now, let's look at some hard ones. 
77 million people in India lack access to clean water. A staggering 769 million do not have basic sanitation facilities, and roughly half the population defecates in the open. 
Unsurprisingly, women and children are the demographic that this shortage of water affects the most. 
Every day, millions of women have to resort to relieving themselves in open fields and public places owing to the lack of washrooms in their homes. Millions of girls have to skip a week of school every month because they cannot afford basic hygiene products. Every day, 500 children in India die due to diarrhea. 
Not only does this impact their mental and physical development but also puts their safety at risk.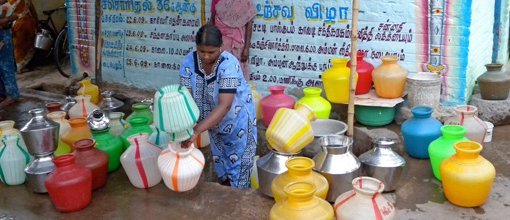 Over the years, Water.org has been working with numerous government and private organizations to elevate the standard of living for women and children across rural India. With aid from PepsiCo Foundation, Water.org has been successful in bringing relief to thousands of people having to cope with the scarcity of water, an element essential to life.
A resident of Tirunelveli, Tamil Nadu, Beema had to walk several blocks every day just to get water from the municipality public tap. A good day for her was when the line was short enough to not completely exhaust her. Through Water.org's WaterCredit initiative, Beema was successful in taking out a small loan which helped her install a tap in her home, thus saving her the time and energy expended waiting in line.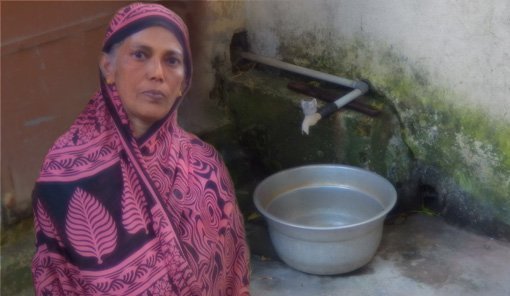 The organization's WaterCredit subsidies have been immensely successful in more holistic environments as well. In the village of Manapakkam, the loans helped install taps in numerous homes, thus eliminating the need for the village's women to walk miles away to get their daily supply. Incredibly affordable, these loans are given out in partnerships with microfinancing institutions, which focus on providing everything from resources to education to market solutions. Here's how they have changed the lives of the people of Manapakkam.  
Since 2008, PepsiCo Foundation has invested in numerous programs across the country to help provide relief to people in water-stressed areas. Through their continuous efforts, they've brought access to safe water to over 4 million Indians.
Here's tipping our hats to both for their commendable efforts!