In pushing the boundaries of giving the best upbringing to her child, a woman's own dreams and aspirations are lost somewhere. 
But Serah Small, a teacher and hockey player from Alberta, Canada, didn't let motherhood overshadow her own self. And a picture of this supermom breastfeeding her 8-week-old daughter during an intermission of the game is giving us all a lesson in self-importance.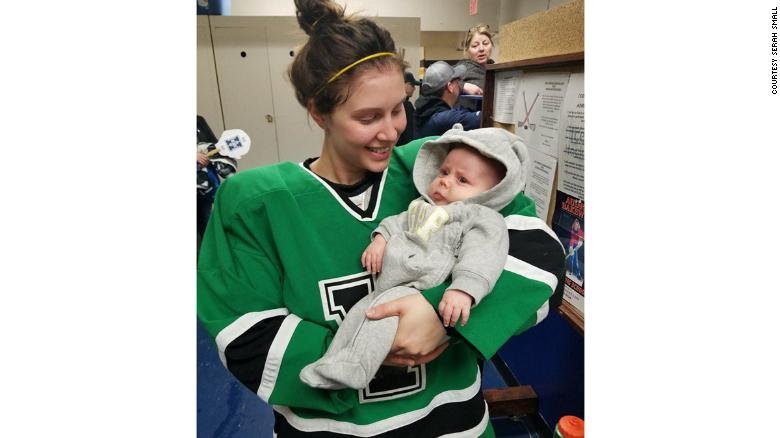 Serah Small had signed up for the late-March tournament during her pregnancy. When she reached the tournament, she realised that she forgot her breast pump at home. On realising that her milk had begun to drip while she was playing, she took off her jersey and the gear off in the locker room to feed her daughter.
Serah's mother, who was at the game looking after the little kid, clicked the photograph of this heartwarming moment.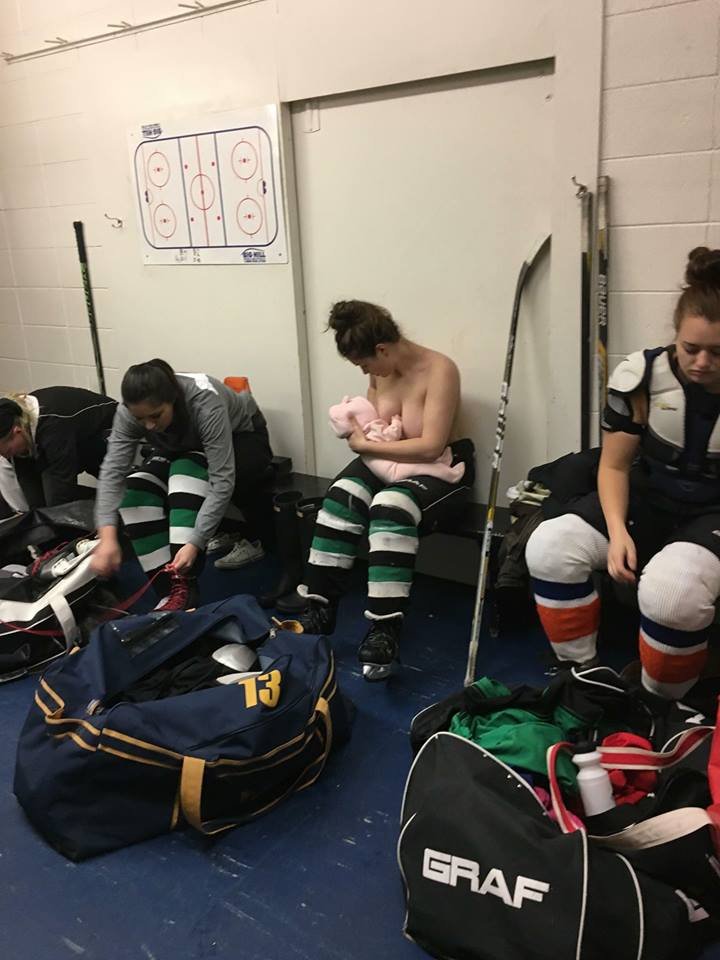 Even though Serah was initially hesitant to share the photograph on social media, but after consulting with her lactation consultant from Milky Way Lactation Services, she agreed to share it on their Facebook page.
Talking to People Health she said:
I have been so scared to post this photo that I absolutely adore. Why? Because society has made breasts sexual.
In the Facebook post, Serah Small wrote:
Being a mom is absolutely amazing and I'm so happy I got to do something I absolutely love while still meeting my babies needs.
Serah's story quickly went viral on Facebook and Twitter and social media was all praises for the new mom.
Way to go, Serah!