"Main kal nahin aa paoongi," she said without the slightest hint of remorse in her eyes. 
I stopped typing on my laptop. I always knew this day would come. Only, I didn't know it'd come this soon.
"Kya? But kyun?" I asked her nervously.
"Mujhe ghar jaana hai," came the reply.
"But what about me? Did you think of me before taking this decision? What am I supposed to do now?" I screamed to myself but could only utter a feeble "okay" to her.
And just like that, she turned around and left. Leaving the room (and a part of me) empty. 
As I looked around, I knew the next day wouldn't be easy. 
It was all my fault.
I'd become a little too dependent on her.
And now, I was paying the price of being too dependent on my maid.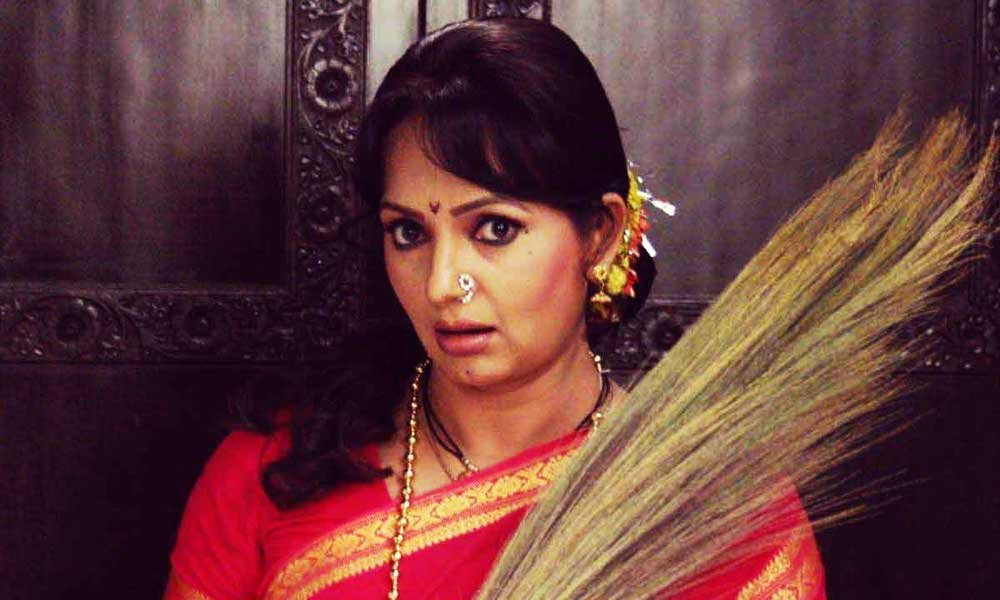 I've been stood up on dates. 
My heartfelt love messages have been responded to with a 'k'. 
I have been swiped right on Tinder and then gotten no response. 
But all these trials and tribulations pale in comparison to the ones my maid is capable of putting me through. 
Remember Bane's dialogue from The Dark Knight Rises? The one where he says "I'm necessary evil"? 
Yup, that's how I feel about my maid sometimes.
Not always.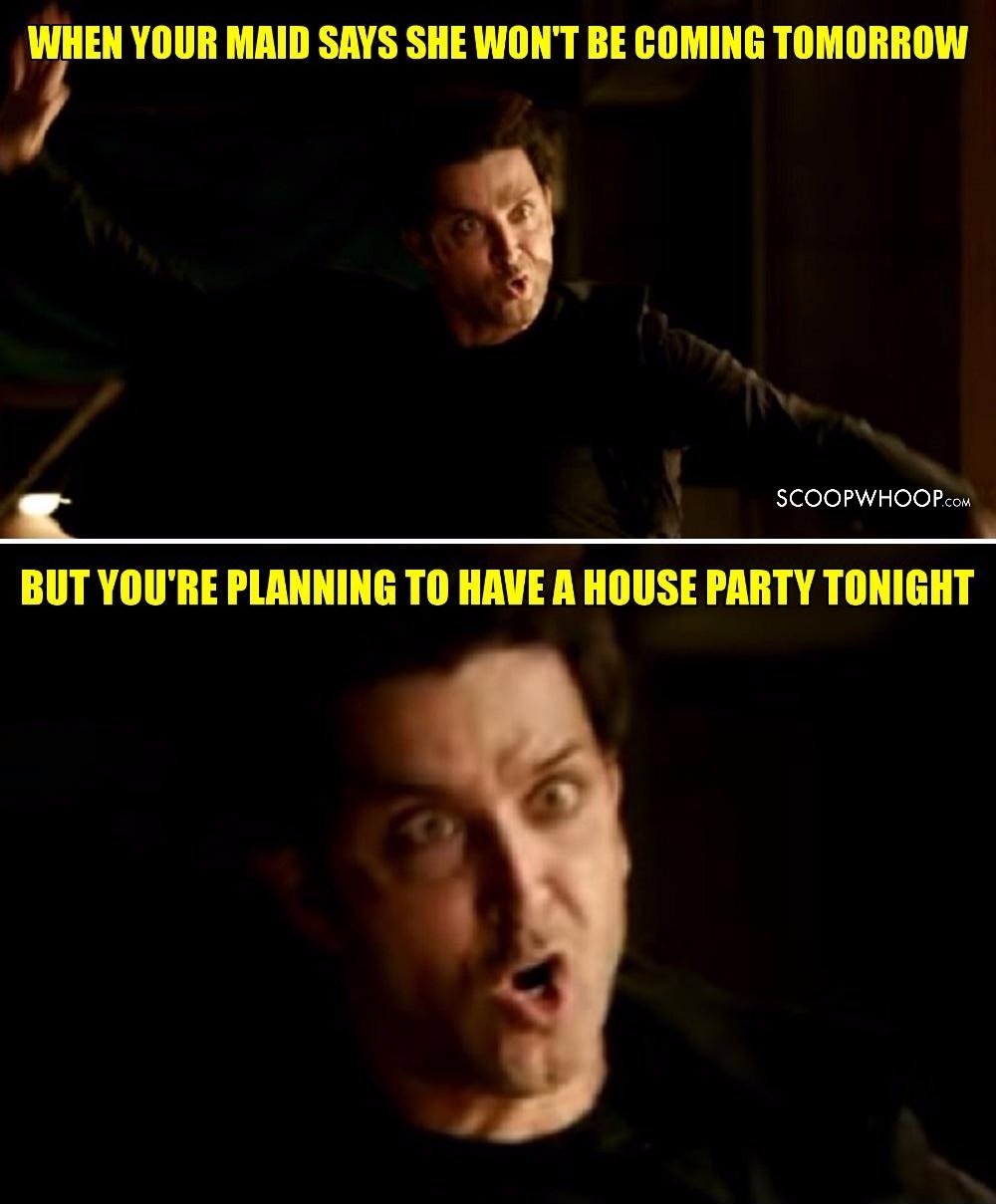 I don't need an alarm clock. She's the one who wakes me up every day. By never switching on the fan once she's done cleaning my room. 
She's the one who takes leaves on a one-day notice. 
She's also the one who bitches about my roommates to me. 
Which makes me wonder if she might be bitching about me to my roommates as well.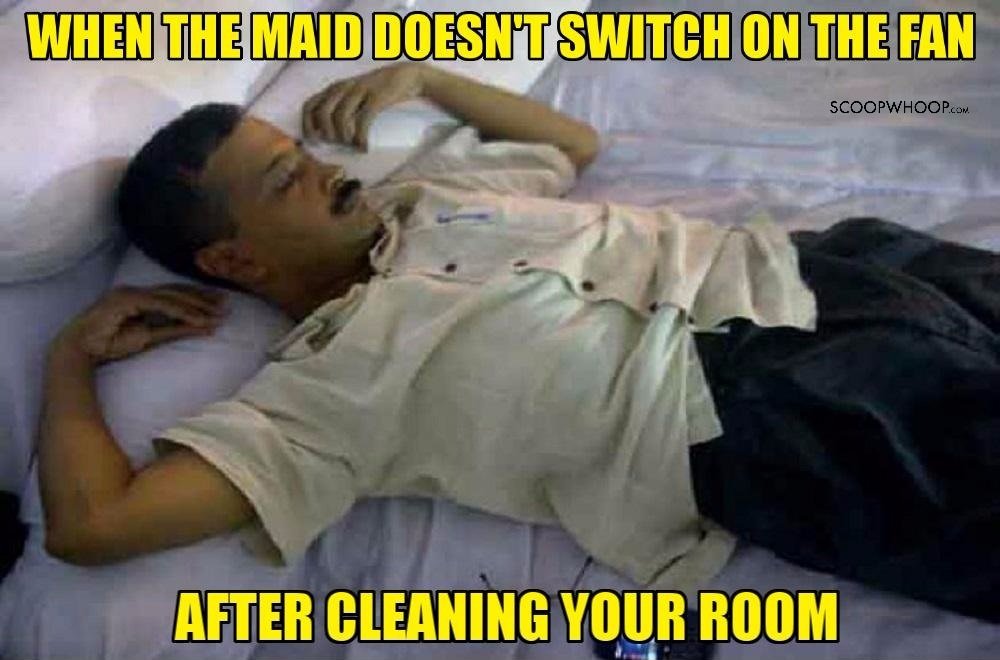 To top it all, she's fussy AF. She'll pester the hell out of me to get her something every time I go to my hometown and if I ever do get her something, she'll spend an hour trying to find faults in it.
"Yeh kaisi saree hai. Yeh toh ek maheene mein fatt jaayegi."
"Yeh bartan kitne halke hain. Aluminium ke hain kya? Steel ke hi le aate."
"Mere aadmi ko nahin fit aayegi yeh shirt."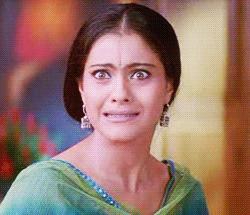 She also keeps pestering me to give her a raise. So much so that I can't even compliment a job well done.
"Wah! Aaj toh kamra ekdum saaf lag raha hai!"
"Hai na! Ab meri pagar badha do."
"Aaj khana bahut accha bana hai."
"Hai na! Ab meri pagar badha do."
"Arrey didi yahan beer ki bottles padi thi bahut saari. Kahan gayi?"
"Woh toh maine kabadi waale ko bula ke usko de di."
"Ab toh meri pagar… "
I have a hard time convincing her that just because I carry a laptop and wear a tie to work doesn't mean I'm earning millions.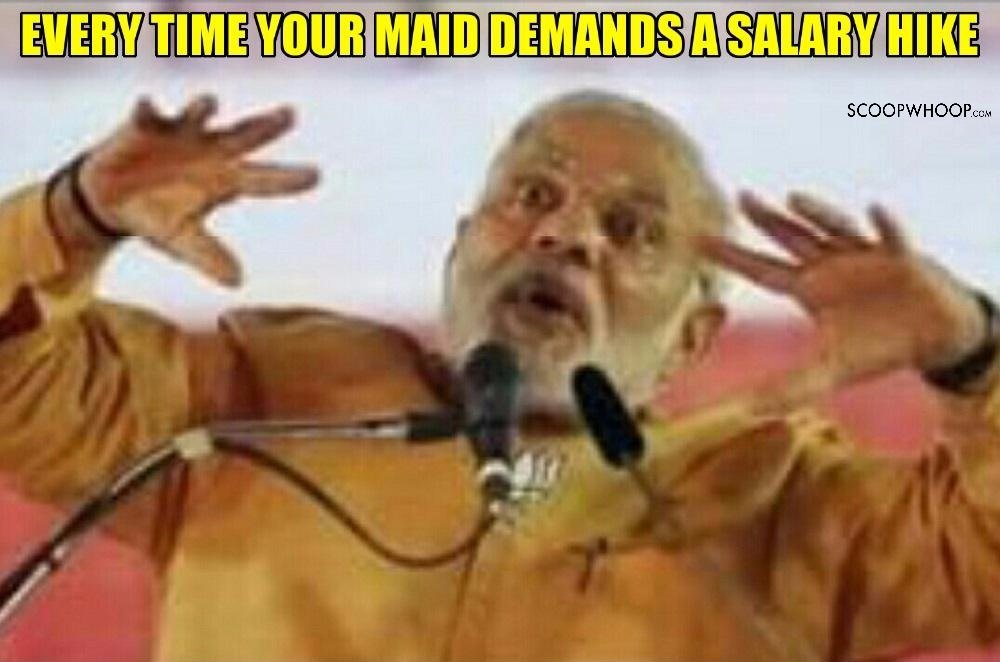 Having said that, no matter how nagging and pestering I might portray her to be, I've realised that I won't be able to survive without her. 
She might be a pain at times, but there are moments when she does become a caretaker in its truest form. 
Like this one time before Holi, when she'd gotten me a plate of gujiyas.
"Arrey iski kya zaroorat thi," I'd said out of sheer formality.
"Toh kya hua. Maine apne bacchon ke liye banaye thi. Thodi se aapke liye bhi le aayi," she'd responded.
Or this one time when she'd skipped her duty to some other houses just so that she could stay back and take care of me 'cause I was super sick.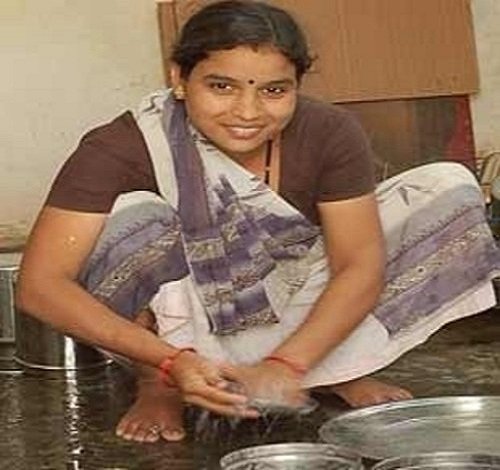 Yes there are moments when it's very difficult to like her but then there are also moments when she fully redeems herself.
Every time I feel like yelling at her for taking a leave without notice, I'm reminded of my wardrobe full of clean clothes.
Every time I feel pestered by her incessant attempts to get a salary hike, I'm reminded of the hot meals she makes for me thrice a day.
Yes she is flawed, temperamental and imperfect like all of us.
Yes, she might be getting salary for what she's doing but maybe money is a very poor assessment of the kind of care she gives us.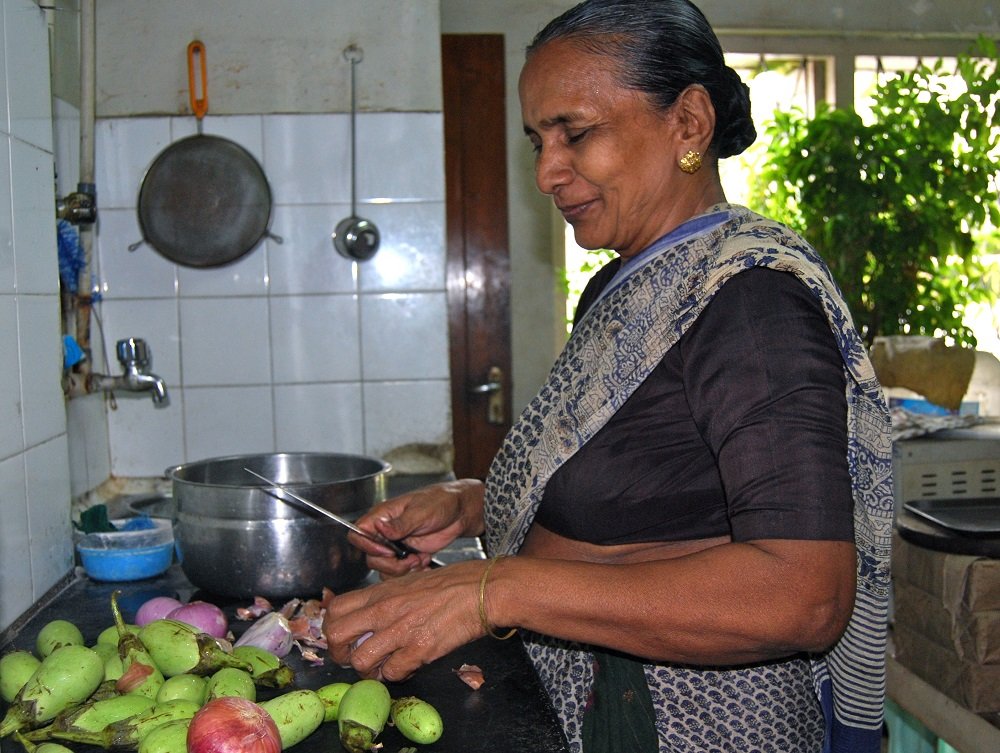 So the next time your maid asks for a leave because she has to go to her gaon, just think of the time when you too had gone to your boss for a leave and hoped that he/she would grant it. 
Now I must leave. My maid has made chicken today.
And it tastes amazing. But I'm too scared to compliment her culinary skills.
Lest she asks for a salary hike. Again.