"Haww, ladke ke saath rehti ho?"
Yes, not one but two!
"Oh! So, which one are you dating?"
Ever heard of something called a platonic relationship?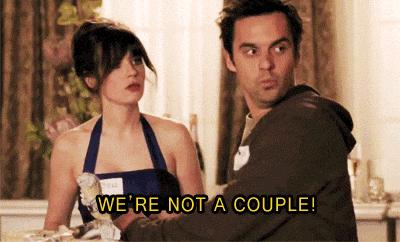 "Okay, you're not dating but
sex toh karte hi hoge na." 
Obviously, karte hain but doosre logo ke saath. Ladka-ladki dost ho sakte hain!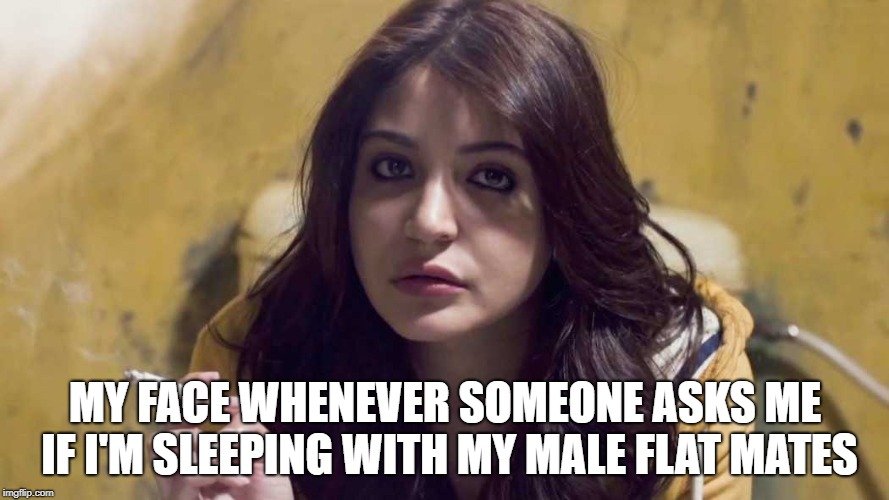 "Okay fuck that. Parents
ko pata hai?
Are they okay with it?"
"Haan, yaar! Parents, their neighbours, their dog, the milkman… sabko pata hai. Aur kuchh?"
And even if they don't, it's none of your business.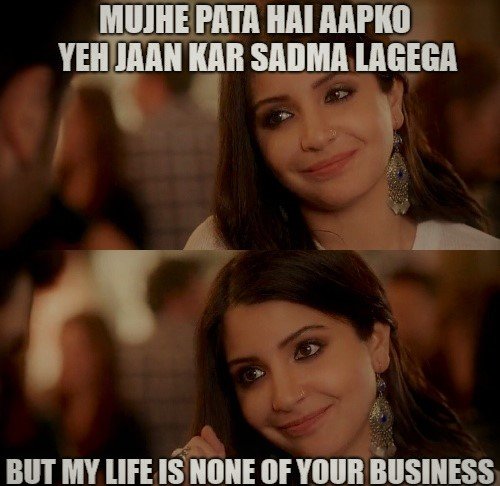 "Achha beta toh aap log married ho?"
"Yes yes, married to one, dating the other." 
What happened? Am I making you uncomfortable? Now you know how I feel when you ask me such questions.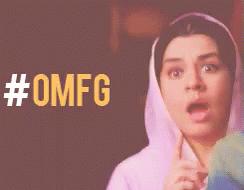 "Oh doesn't it get awkward when you have to dry your lingerie?"
Underwear is underwear dude. Unki ho ya meri.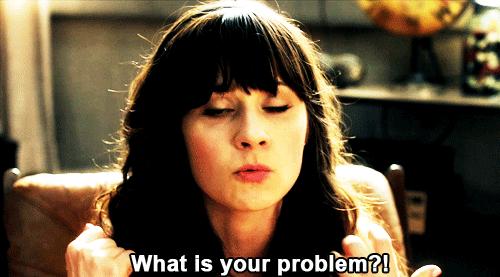 "Umm, is your boyfriend okay with this?"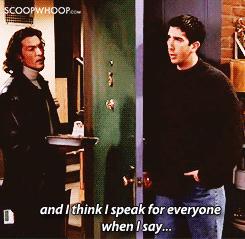 Again with the approvals! If my boyfriend had a problem, he wouldn't be my boyfriend in the first place… Actually, ab tak aapko samajh aa gaya hoga ki chhoti soch wale logo se main dur hi rehti hoon.
Ek ladka aur ladki pyaar, sex aur shaadi ke alava bhi kuchh share kar sakte hain
. It's called friendship. Ever heard of it?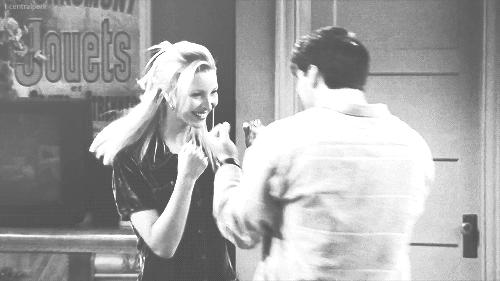 A girl and a boy are perfectly capable of maintaining a friendship without EVER sexualising each other discriminating on the basis of gender. I share a beautiful relationship with my roommates, irrespective of their gender. 
Like any roommate, they drive me insane and get on my nerves, but I also know that they will have my back and vice versa. 
We are all human beings in the end, and the sooner you know that, the better your life can get.