Dr Sij Hemal, a 27-year-old second-year urology resident doctor, was waiting for his champagne and looking forward to getting some rest in his flight en route New York until a fellow passenger went into labour. 
The Indian-born American kept his calm and with some assistance from a paediatrician sitting beside him, helped the woman give birth to a baby boy about 35,000 feet over the Atlantic Ocean.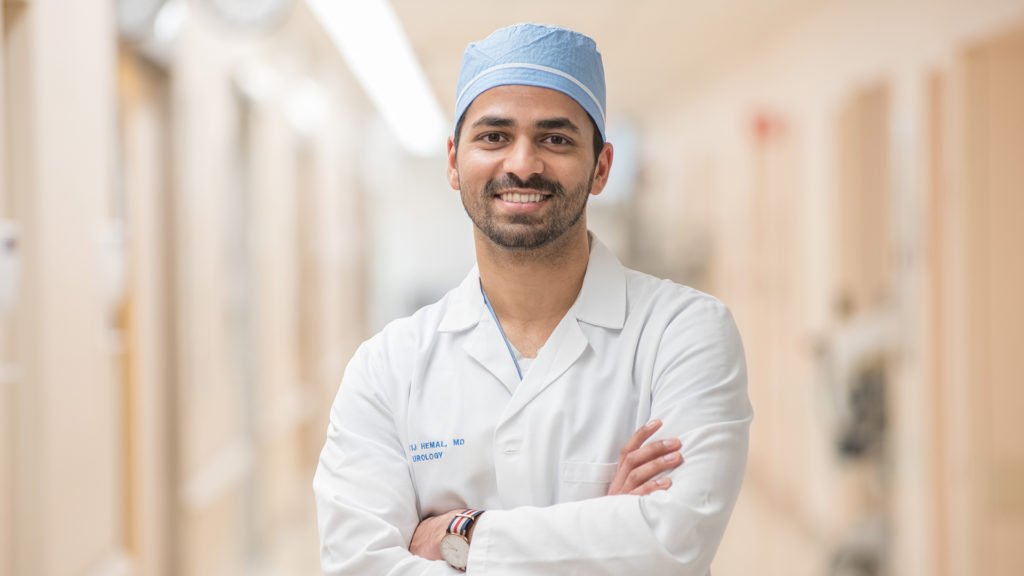 41-year-old Toyin Ogundipe, a banker by profession, went into labour midway into the trans-Atlantic flight on Air France. An immediate emergency landing wasn't possible as it required a two-hour diversion to a U.S. military base in the Azores Islands. Assessing the whole situation, Dr Hemal suggested the pilot to continue flying to New York which was 4 hours away. 
Both the doctors, Dr Hemal & Dr Susan Shepherd- the paediatrician, used instruments and supplies in the flight's medical kit to check the woman's blood pressure, oxygen rate and pulse. Within an hour, Toyin's contractions accelerated and they knew that they'd have to deliver on the plane.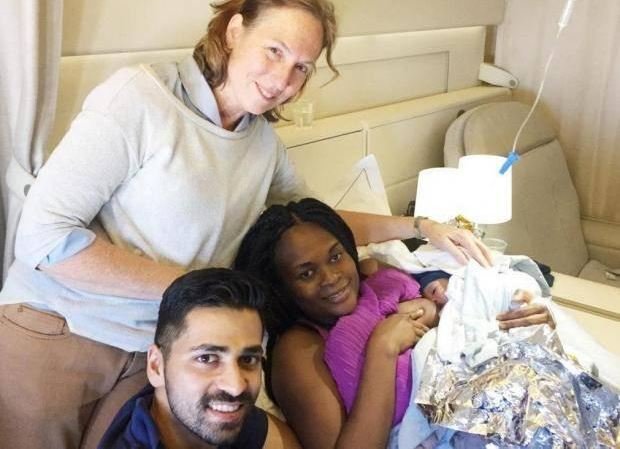 After about 30 minutes of pushing, Toyin gave birth to a boy. Dr Hemal carefully removed the placenta, used a surgical clamp and a shoestring to tie off the umbilical cord, and then cut it off with a pair of scissors.
He told Cleveland Clinic Newsroom:
So much could have gone wrong, but it didn't. Being on that particular flight, sitting next to a pediatrician. It's like it was destiny. Thanks to God, everything worked out.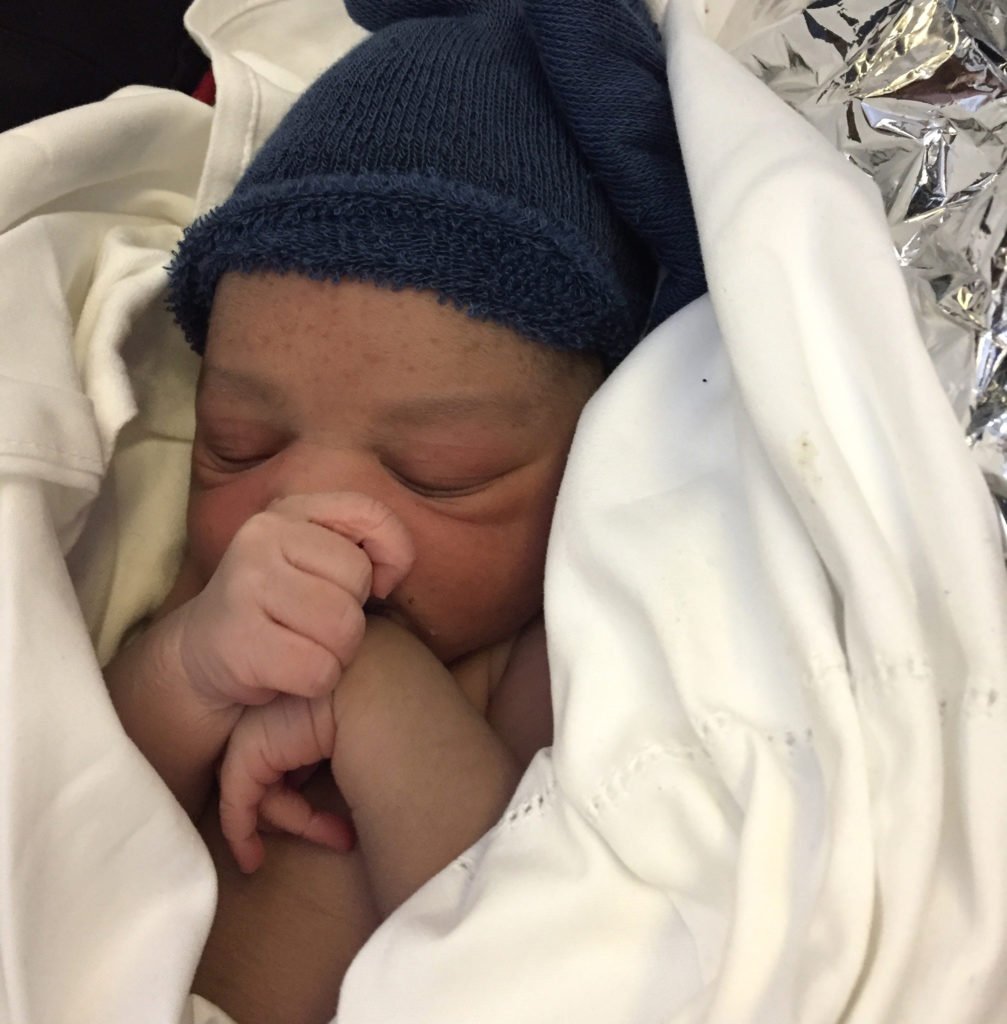 Doctors are indeed saviours!