Being a pilot is one of the most exciting jobs ever. Your work takes you around the world, you meet new people and every day is a new opportunity to learn something new. Having said that, it's also one of the most demanding professions considering the erratic working hours and the physical exhaustion that comes after long flights.
But you can't deny that there's nothing more thrilling than seeing the world from high up there while you're gliding through the skies. And there's one family in India that has been in this profession for over 100 years now!
All the four members of the Bhasin family are airline pilots. 
With the third generation treading the same path as their grandfather did, the Bhasin family has clocked almost 100 years of cockpit experience.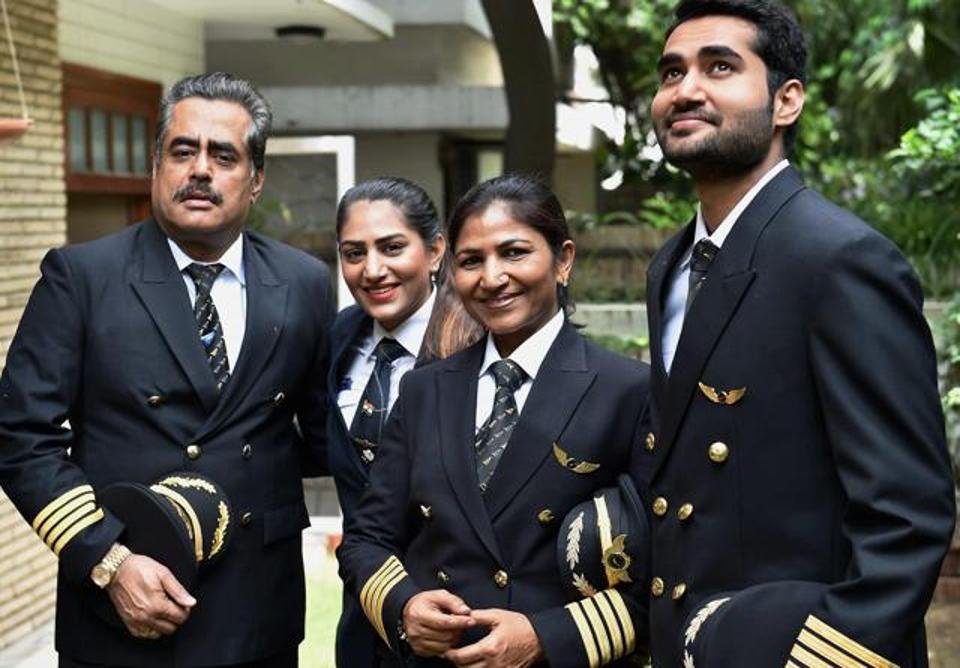 The family's association with piloting began back in 1954 when Captain Jai Dev Bhasin joined the Indian Airlines. He was among the first 7 pilots in the country to become a commander. His son Rohit followed his father's footsteps and joined a flying school. 
Rohit Bhasin then married Nivedita Jain, who was also a pilot. At 26, Nivedita Bhasin was the youngest woman jet captain in the world to fly for an airline. 
In an exclusive interview to PTI, Nivedita, who has over 3 decades of flying experience, told:
Flying fascinated me for as long as I can remember. Maybe when I was as young as six or seven. I was at a friend's birthday party when my father came running with an appointment letter for me from Indian Airlines. The day is etched in my memory. It was June 29, 1984.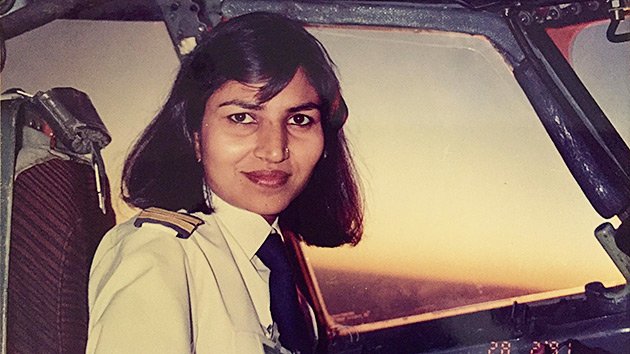 Nivedita was only 20 when she landed her dream job as an airline pilot and thereon began her successful journey. At 33, she became a commander on Airbus 300 – one of the biggest aircrafts in the world.
She was also a co-pilot in the world's first ever all-women crew flight with a Fokker Friendship aircraft on the Calcutta-Silchar route in 1985.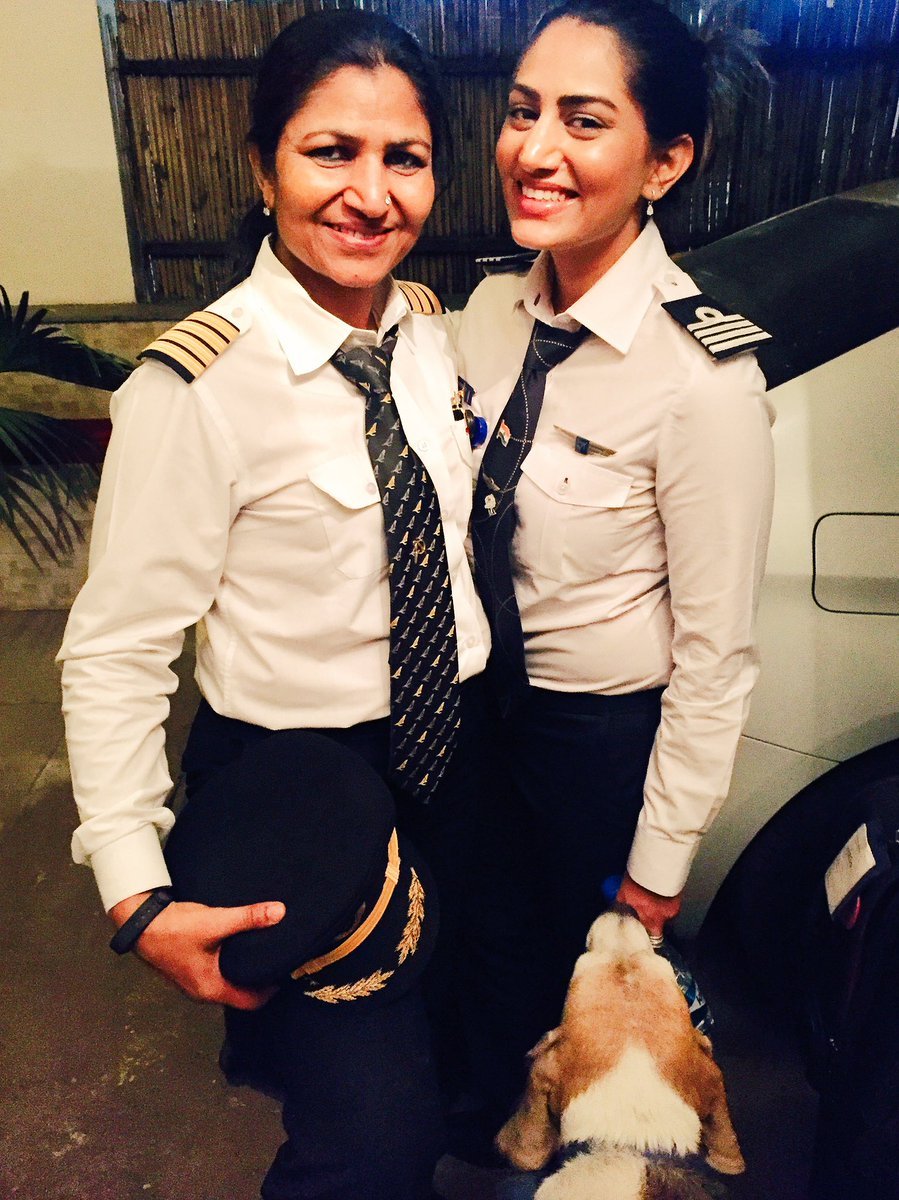 With both their parents being pilots, it was natural for the kids to be inspired to take the same route. Though the couple couldn't devote much time to the kids when they were growing up, the siblings grew up in an awe of their parents' job. Nivedita did contemplate quitting her job when her kids entered teenage but she didn't want to let go of the dream she had nurtured all her life. 
Today, their son Rohan flies the Boeing 777 as a commander and has completed over a decade with Air India. Their daughter Niharika, who's now 26, has been flying with IndiGo for over four years and received her command on the Airbus A320 recently.
Niharika told PTI:
As a child, I used to keep looking at her while she was getting ready for work and I really wanted to dress up like that one day.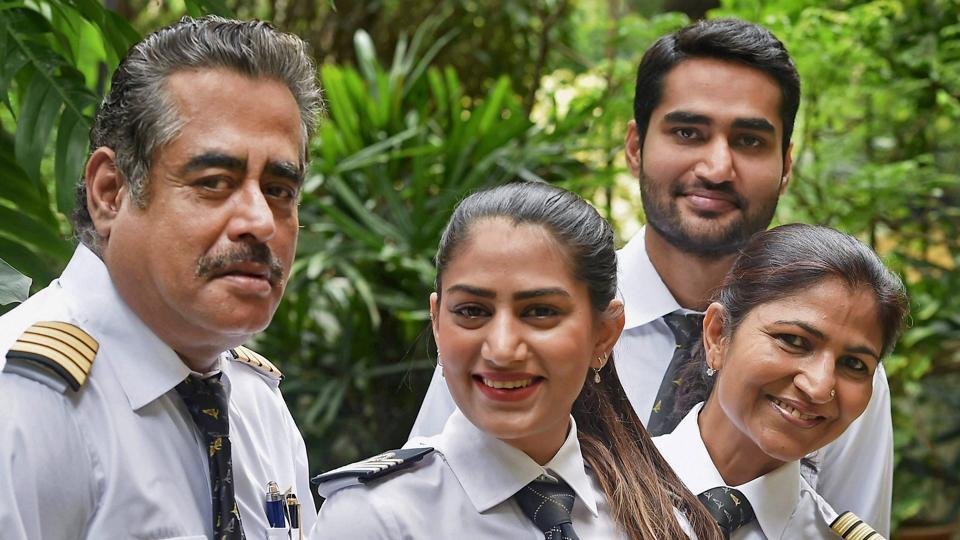 Even though Rohit and Nivedita have been in the same profession for decades now, they haven't flown together. Interestingly, Rohit has flown with his son Rohan in over 10 flights.
And just like all parents who are extra cautious when their kids are driving or flying a plane for that matter, the Bhasins are also protective about their kids' safety.
As Rohit Bhasin said: 
We are anxious and protective sometimes. We often advise them not to be tempted to land when the weather is bad, to carry extra fuel, not to be in a hurry.