Around 66 years ago, when the newly-independent India held its first general elections in 1951-52, Shyam Saran Negi, a school teacher was the first Indian to cast his vote. 
Today, the man who saw India take baby steps towards democracy is 100 years old & the Election Commission is making special arrangements so that the centenarian can cast his vote again in the upcoming assembly elections in Himachal Pradesh!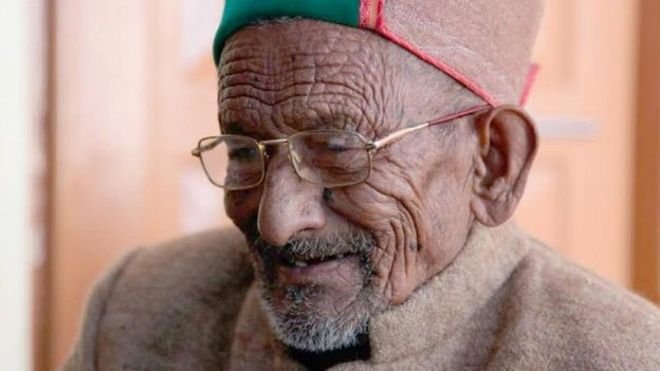 Back in 1951, due to tough geographical conditions and snowfall, the Election Commission had to hold early elections in Kinnaur on October 25, 1951, whereas the rest of the country went for polls in January-February, 1952.
Ever since casting his vote for the first time for Mandi-Mahasu parliamentary constituency, Negi has been religiously exercising his franchise for every election. 
This time, due to his ripe age and frail health, the Kinnaur district administration will provide a special vehicle to take him to the polling station where he'll receive a grand welcome. The vehicle will also drop him back home.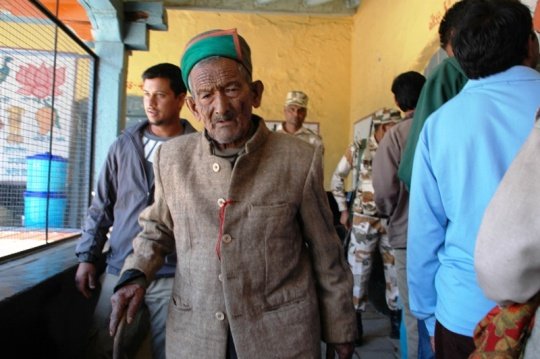 Back in the day when a majority of our population was illiterate and just a handful number of people understood the meaning of democracy, the government had to educate people about the importance to exercise their right to vote. 
Surma Devi, Negi's daughter-in-law told the TOI:
He is an inspiration to others as he has never missed the chance to vote.
If only every voter was as aware and enthusiastic as him!