There was a time when joining multi-national companies was the sole aim of graduates in India. Today they want to run their own businesses. Needless to say, with the passion to offer something innovative, young entrepreneurs are coming up with superb out-of-the-box ideas. While we are seeing a multitude of start-ups springing up here and there, some of them are extremely kickass and have some cool and innovative ideas! 
Here's a list of 10 startups in India that you should know about!
1. Let's Barter India
Let's Barter India seems to re-introduce the age old system of exchange, which existed long before money came into being. If you have something that you no longer need, you can exchange it with an item that's rather useful. Let's Barter India let's you do exactly the same. It's the brainchild of Sahil Dhingra and Pooja Bhayana and a pretty impressive number of people have joined their initiative on Facebook.
2. Wow! Momo
This Kolkata based startup is one of the fastest growing fast-food chains in India. From Corn Cheese Momos to Momo Burgers, they offer a wide variety of incredibly delicious Momos, the Tibetan dumplings. In a short period of time, the company has expanded to cities like Delhi, Bengaluru, Chennai, Kochi, Noida and Pune. Don't worry if Wow! Momo is not in your city. Seeing their growth, they might soon reach there!
3. Inspirock
If you suck at planning your vacations, trust Inspirock to plan it for you in the most awesome way possible. Founded by Prakash Sikchi and Anoop Goyal, Inspirock essentially cuts down the hassle of visiting 1000 websites while you're creating your itinerary and creates a customized trip-plan for each user based on their personal interests.
4. Batman Delivers
Hands down one of the coolest start-ups that saves the day for people like us who refuse to sleep in the night! For all your midnight essentials, from food to medicines and condoms, you have Batman delivering stuff at your place. All you've got to do is download their app and place an order. Could life be any more simple?
5. Cleartax
Filing income tax returns is a tedious job and most of us can't do it without a CA or professional help. Well, not anymore because Cleartax seeks to simplify it all for you. All you've got to do is create an account on their website and follow the instructions. The Delhi-based e-filing tax website, founded by Archit Gupta, offers its services to all senior citizens free of cost! 
6. PassItOn
This is for the responsible citizen in you. Sharing is caring and PassItOn helps you give back to those who are less privileged. So if you have any items, such as books, electronics, clothes, home furniture or anything else that you're willing to give up for a good cause, list it on their website here. 
7. Bolt
Ever found yourself low on charge while on the road? Well worry not because Bolt is here to save your day. Advertised as a 2A mobile charger for motorbike, this nifty device attaches itself to the handlebars of your bike and also tracks your movements using a special app.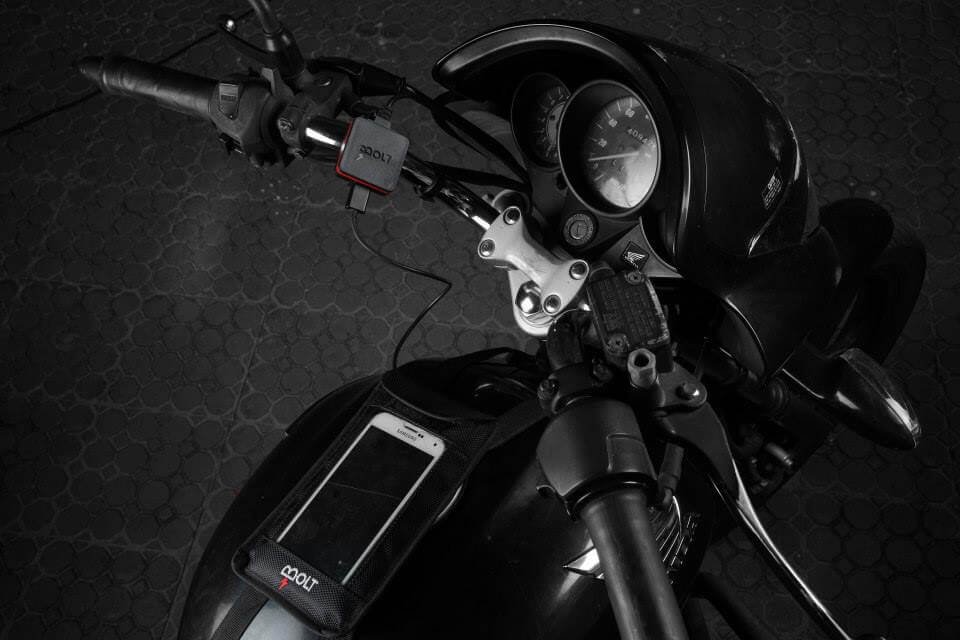 8. EduKart
For the serious student in all of us, EduKart will help academics right from the the time they start their educational careers. Founded by Ishan Gupta, an alumni of Stanford University and Mayank Gupta, an IIM graduate, EduKart is a huge platform with a plethora of online and distance learning courses available on it which are affiliated to reputed universities and institutions. Some of them are designed by the EduKart team as well. It's main aim is to introduce more flexibility in the Indian education system, which it seems to be doing really well!
9. Unacademy
Education has become a business and coaching classes are pure money minting machines! Unacademy demolishes all this and provides free online education for those who are enthusiastic about learning. They have online lectures on YouTube by experts with solutions to every doubt that a student might have! It's run by a bunch of passionate youngsters, one of which includes, Roman Saini, one of the youngest people to clear the esteemed Civil Services examinations!
10. NestAway
This is a great sigh of relief for all single boys and girls who face difficulty in finding a home for rent. Backed by Ratan Tata, NestAway offers a list of furnished homes available for rent for families, single boys and single girls! You can all check out all the details on their website including pictures of the house, rent and other amenities available.  
Keep innovating, guys! Keep making us proud.