Self-styled godman with a huge following is not a new thing in India. These babas win the confidence of the poor and downtrodden by claiming to have a solution to all their problems and play on their ignorance and gullibility. 
The downfall of Dera Sacha Sauda leader Gurmeet Ram Rahim Singh is just another case of blind faith and misuse of power. But unlike others, Gurmeet Ram Rahim, with his conspicuous behaviour, has always made a show of his lavish lifestyle. 
And the centre point of this power, the Dera Sacha Sauda headquarters in Sirsa, Haryana, has always been a subject of intrigue. 
Accused of raping two women, the Dera leader has been sentenced to 20 years in prison, but what remains behind is the vast empire he built over the past two decades. Dera Sacha Sauda calls itself a "social welfare & spiritual organization" that preaches and practices humanitarianism services but their Guru's lifestyle tells a different tale. 
Sprawling across 700 acres, the Dera Sacha Sauda is no less than a wonderland.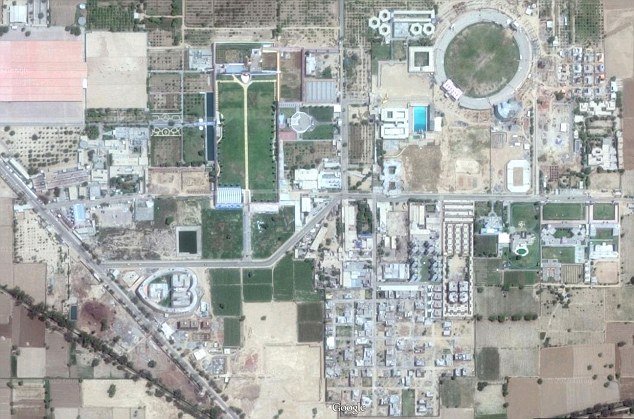 The entire complex is lined with huge posters of Gurmeet Ram Rahim Singh.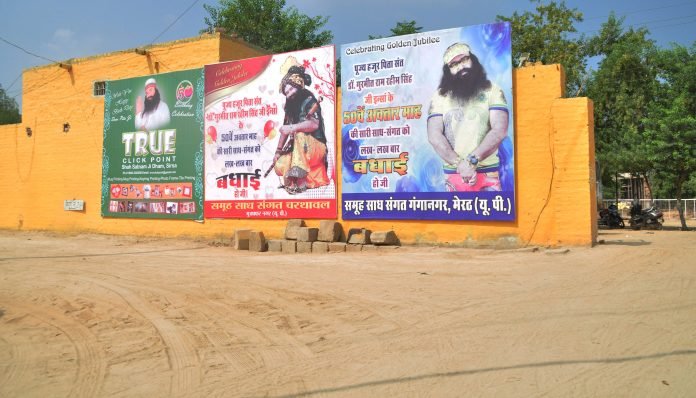 Inside the vast complex is constructed a heart-shaped hospital named Shah Satnamji Speciality Hospital. Spread over 1.25 lakh square feet, it has a 400-bed facility which boasts of machines imported from Japan and Netherlands.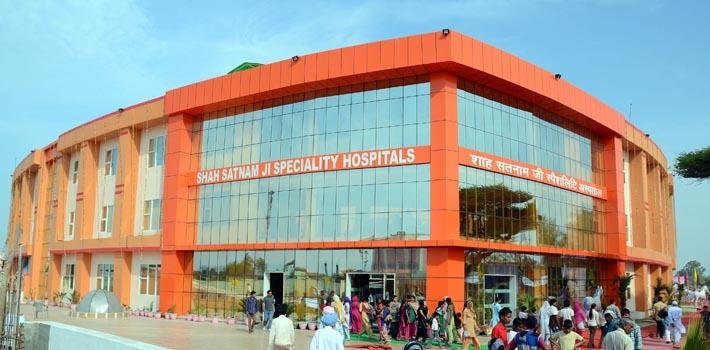 Ram Rahim, who projected himself as the man having every possible talent, has made 5 films in the past 3 years. So it's natural to find a movie theatre inside. 
Mahi Cinema inside the Dera complex showed only Ram Rahim's films throughout the year, all of which he not only directed and composed but also starred in.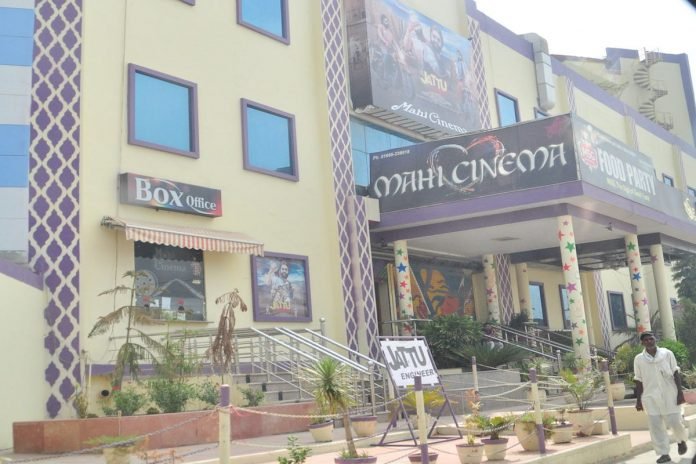 There's also a huge shopping complex with a food court inside.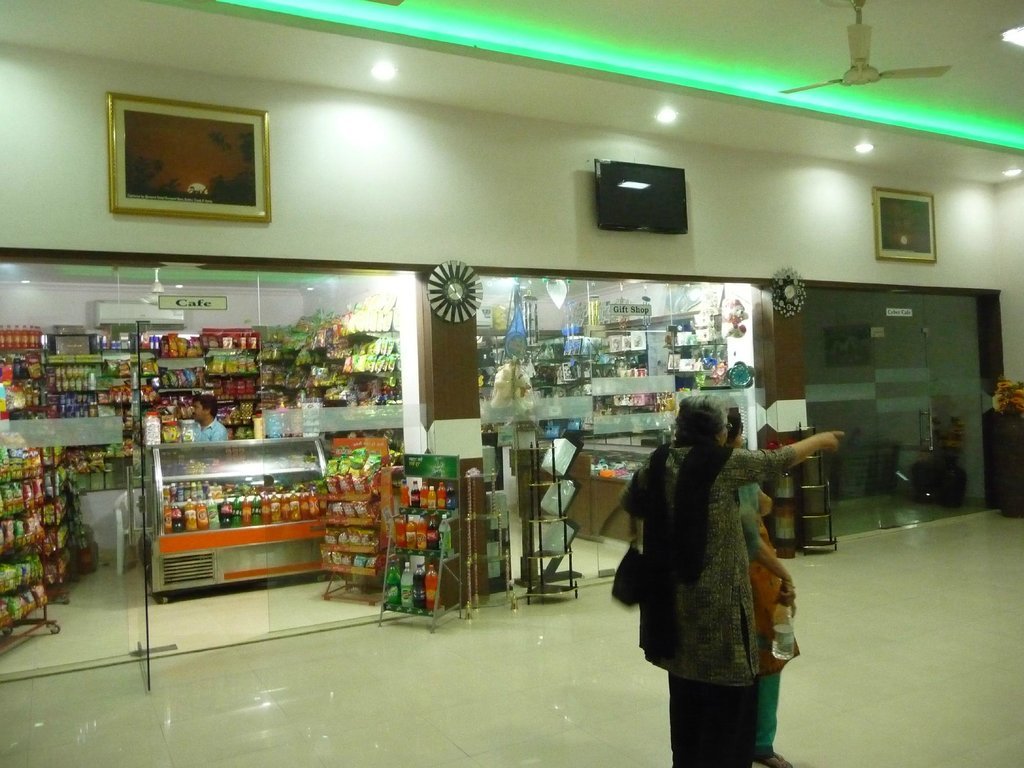 A luxurious ship-shaped resort called the MSG Resort is the epitome of baba's lavish living. With premium rooms starting from ₹1800, the presidential pool villa is priced at ₹1 lakh, 30, 000 a night.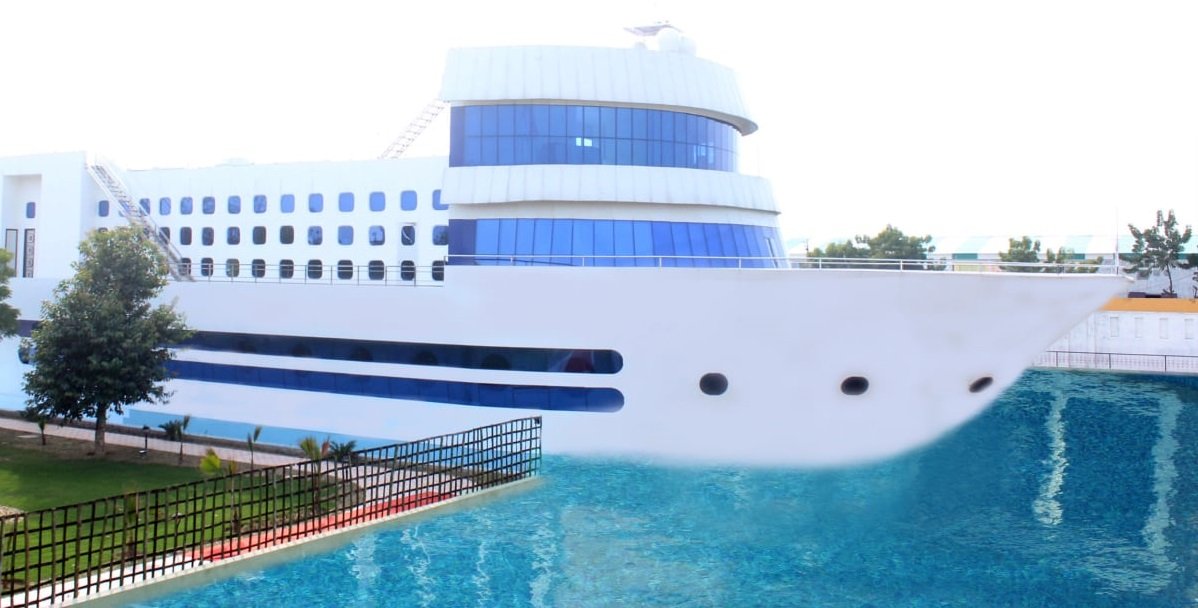 The theme park like resort features replicas of Taj Mahal, the Moon, Oval Palace, Amoeba, Crown, Eiffel Tower, Palace, Spring Villa, Sun, Horse house, Disneyland and Raj Mahal.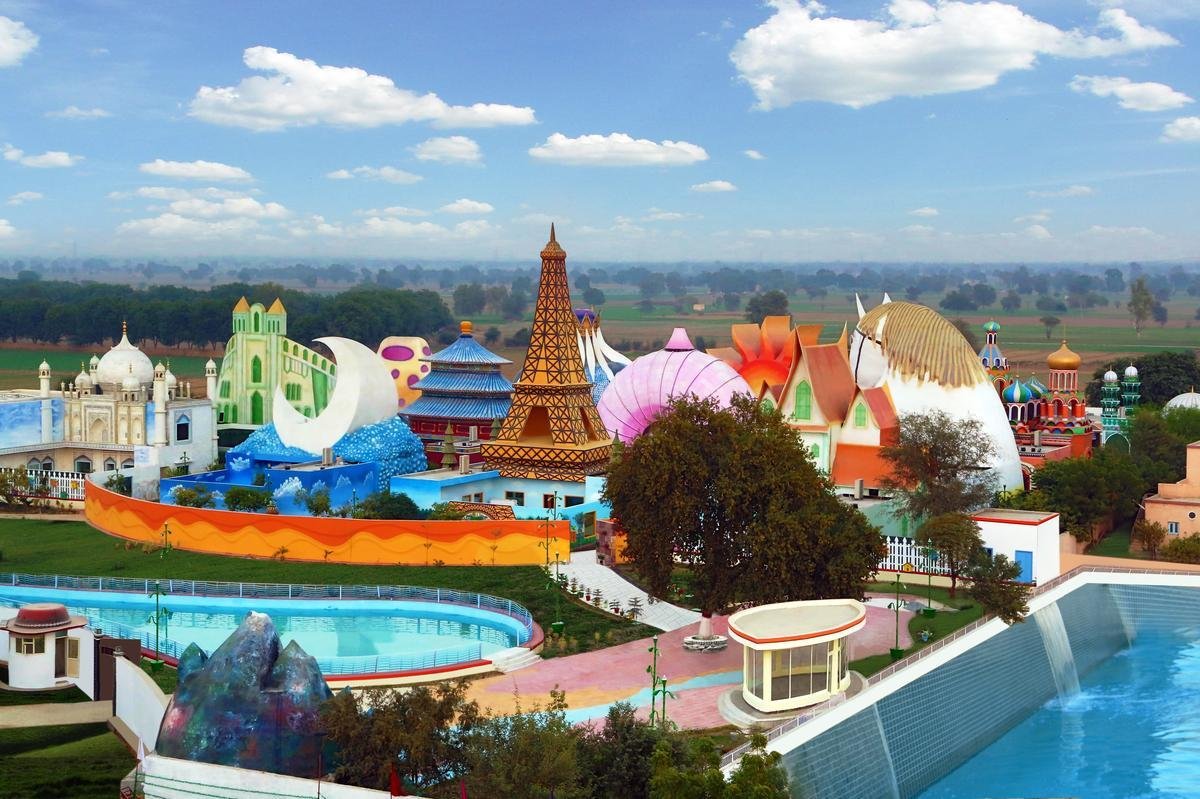 As reported by the Indian Express, There's also a private colony inside the Dera headquarter with a number of grand bungalows owned by Ram Rahim's wealthy followers who visited the Dera once or twice a year. 
Here's one of the wonder villas inside the resort.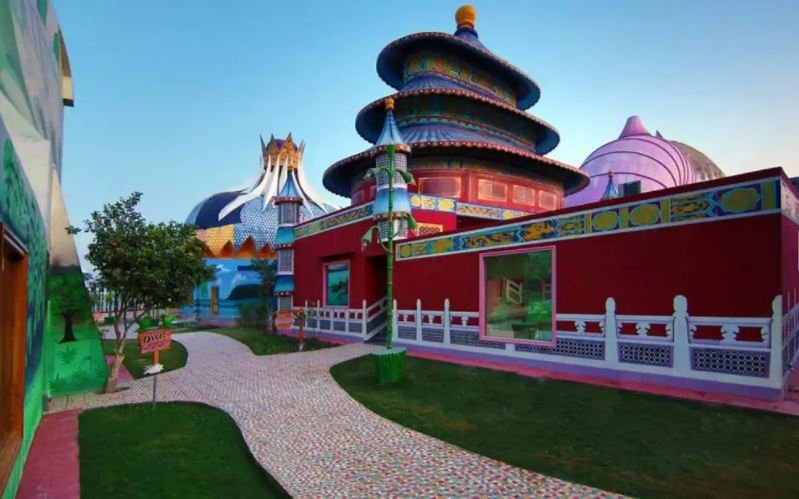 And here's one of the entry points of the MSG Hotel.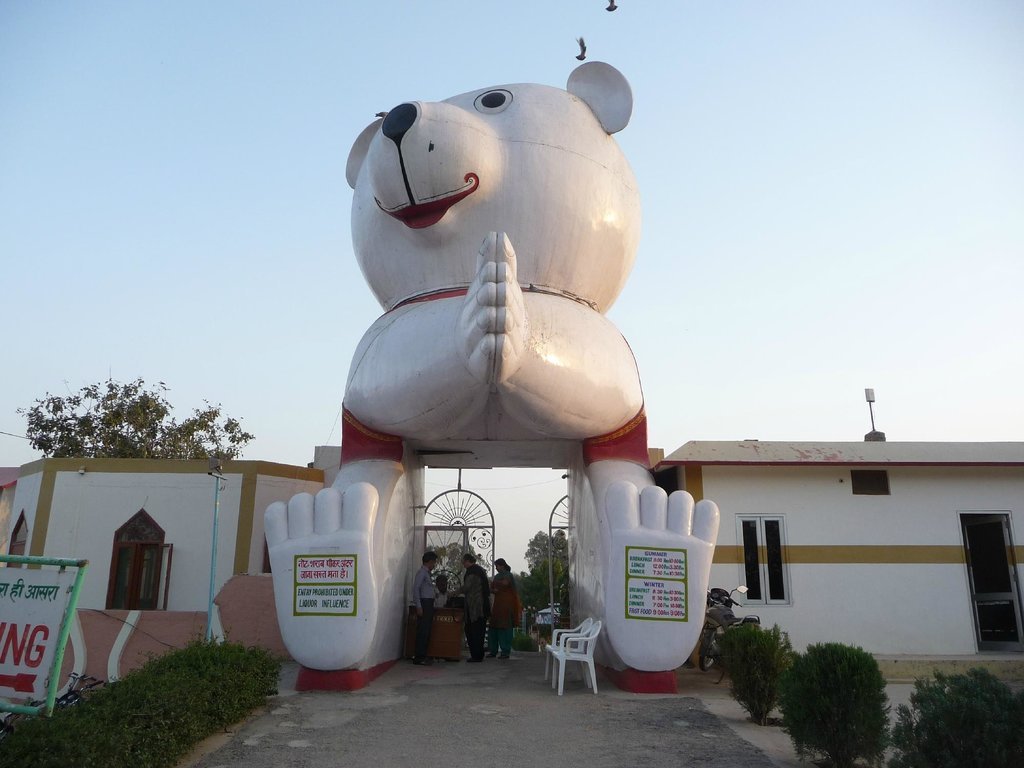 The inside view of Sarson Restaurant, a luxurious Punjabi eatery at the MSG Resort.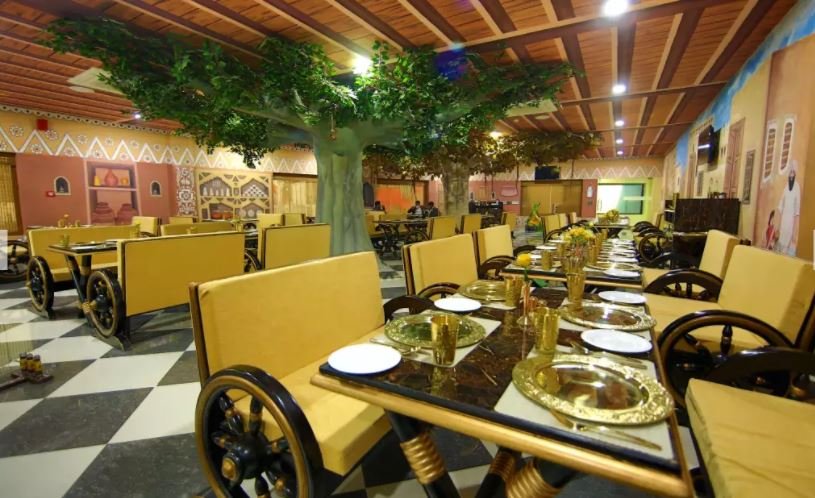 And the gym, equipped with all the latest machines.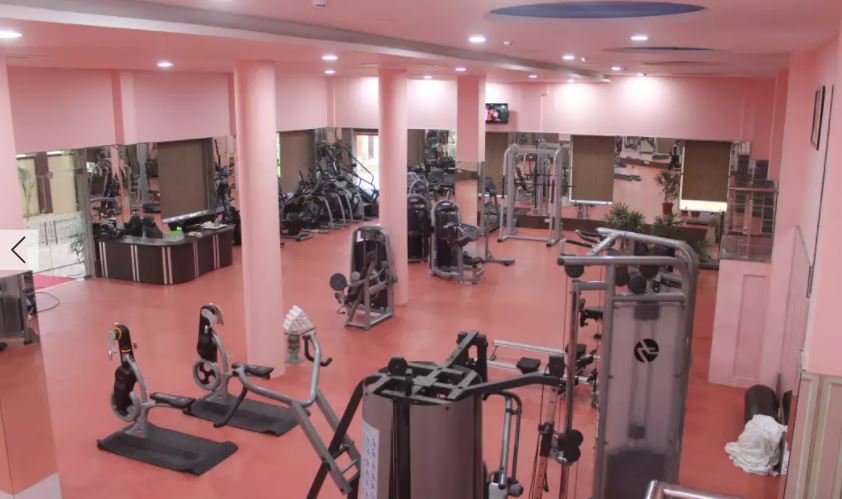 Inside the compound, MSG also ran a school named Saint MSG Glorious International School. Founded in 2009, the private residential school is spread over 9 acres. At the entrance of the school, there are two huge aeroplanes which apparently express the school's motto that even sky isn't the limit. 
Right now, the school lays desolated and the police have asked parents to withdraw their kids.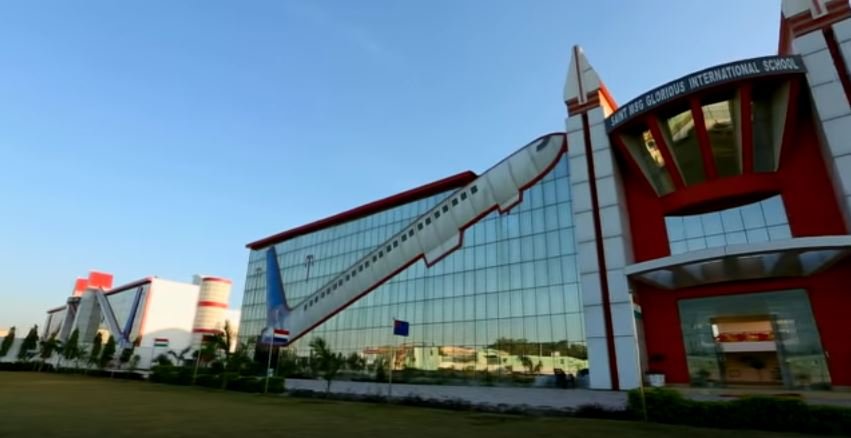 Among all the claims of world records made by Gurmeet Ram Rahim Singh, one of the most interesting ones is the "Sach Ajooba Washing Machine." Ram Rahim claims to have designed this machine which can apparently wash 10,000 clothes at once, making its way into Asia Book of Records. 
Here's the certificate of the record published on the website.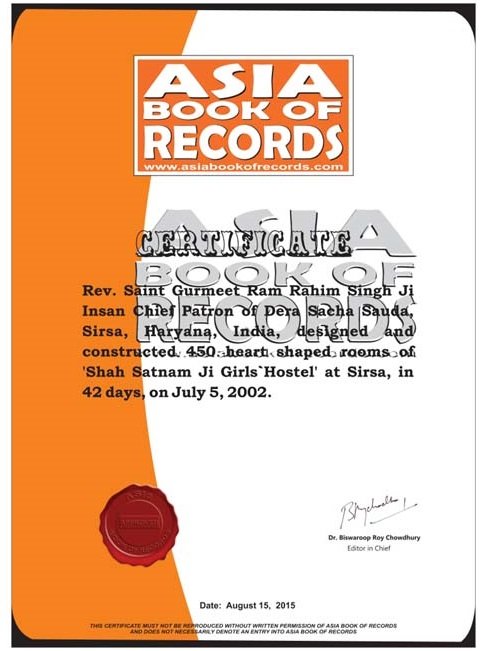 There's also an "MSG Bharatiya Khel Gaon" to prepare sportsmen for Olympics. 
Spread on 23 acres of land, it reportedly has an international level cricket stadium, clay and synthetic court for lawn tennis, roller skating, football, volleyball and hockey grounds and gymnastics with facilities to train more for than two dozen different sports. 
Babaji himself claimed to play every sport with equal excellence.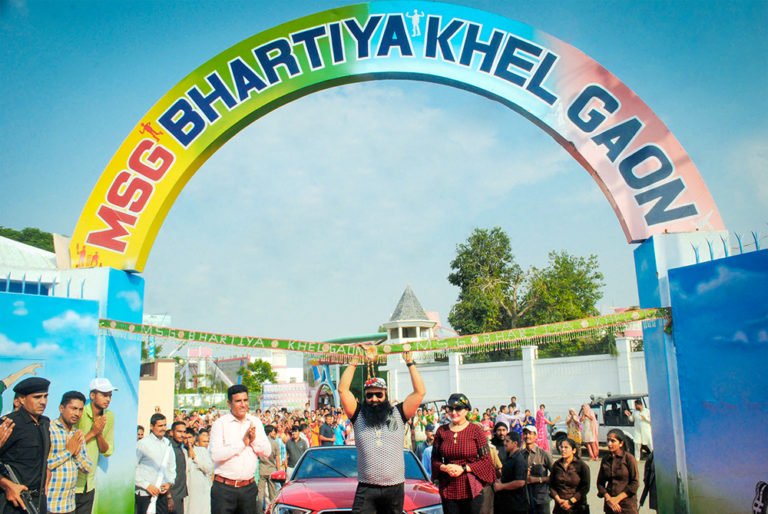 karma finally caught up with him.