We often hear that everyone has lookalikes all around the world, but seems like master-blaster Sachin Tendulkar's son Arjun Tendulkar has found his in the Canadian singer and sensation Justin Bieber! 
Yes, we're not kidding. Well, at least the internet thinks so. Recently, a Facebook page called Circle of Cricket India posted a photograph wishing Arjun Tendulkar on his 17th birthday, but every one got bowled over when someone noticed that junior Tendulkar bears an uncanny resemblance to Justin Bieber!
The Internet thinks that Arjun Tendulkar and Justin Bieber look unbeliebably similar. Just read the comments!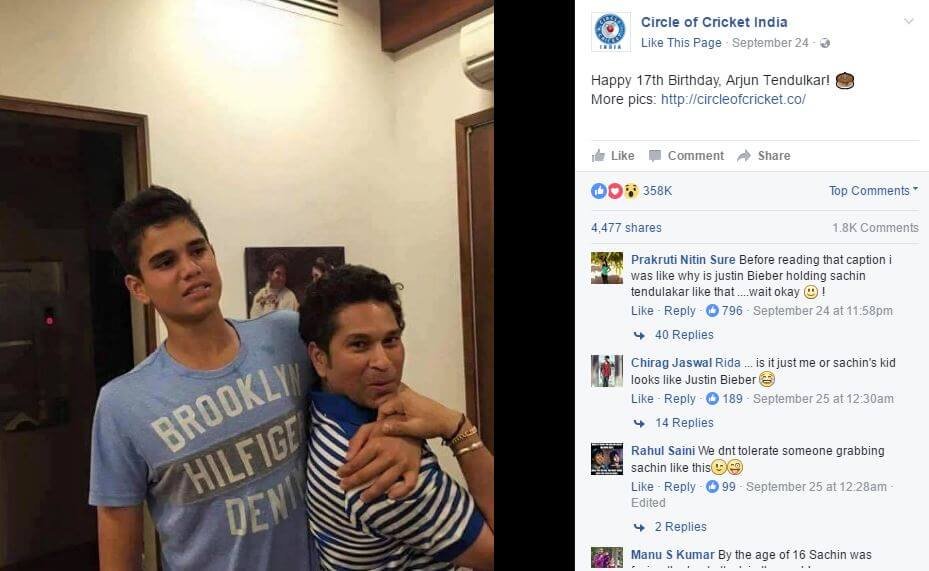 Anyone can easily mistake him for the rock-star, except he plays cricket!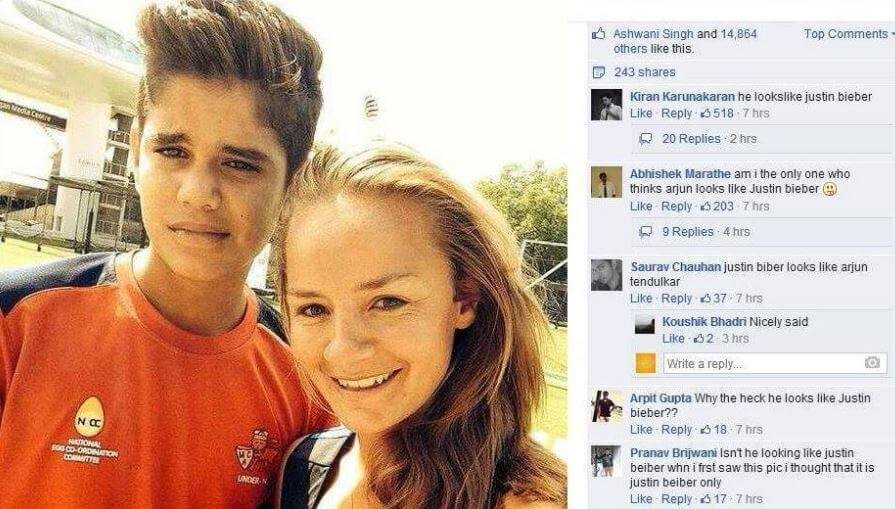 And just to refresh your memory, here's what Bieber looks like:
This isn't the first time that fans have spotted this resemblance. Even a tabloid carried a news about their striking similarity!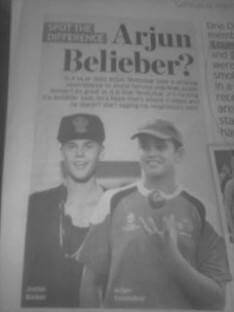 Arjun Tendulkar's Bieber connection is also shared by his sister Sarah who seems to be a Bieber fan and even met the singer.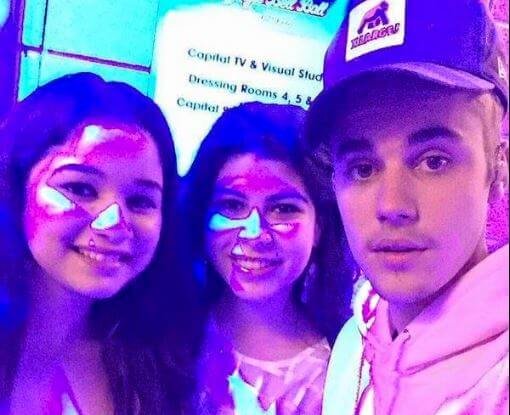 Well, what do you think?