The backwaters of Kerala brings time to a standstill. The waves slowly meet and mingle with the other, and the serenity will make you never want to go out into the world. There happen to be many small villages that are yet to make it to the consumerist gaze, and it's their untouched beauty that's bringing them into the spotlight.
And if you have seen the stunning sunset of Kakkathuruthu, then you have actually witnessed one of the best ones in the world, as per Nat Geo's photo tour, Around The World In 24 Hours. This tiny island in the Alappuzha district in Kerala, has found its way into the list of travel-worthy places around the world.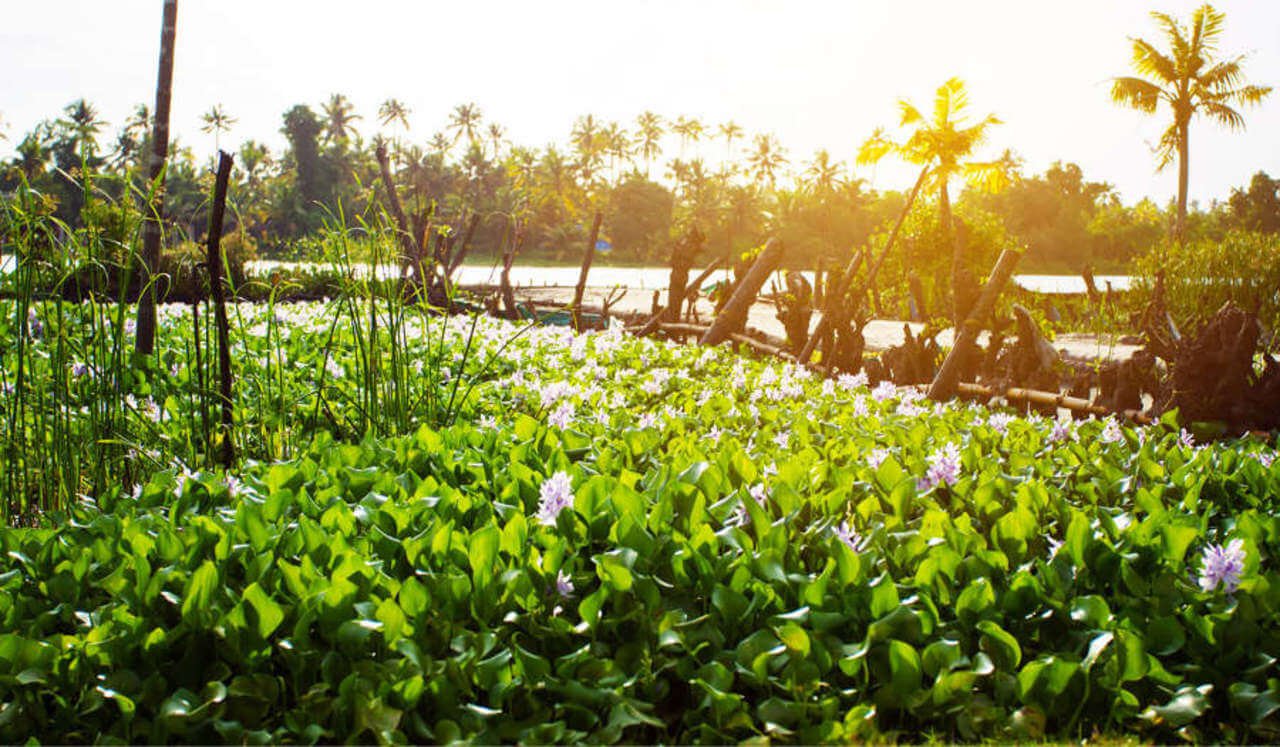 The compilation of images gives a particular time to every place, the time, it looks its best in. This island is the best place on earth at 6 P.M. This island is a crescendo of colours in the sunset, with the sun soaking up the place in its serene rays, which is what won the heart of George W. Stone from Nat Geo. 

The magazine describes the sunset in this island,
Sunset in Kerala, India, is greeted by a series of rituals. Here on Kakkathuruthu, a tiny island in Kerala's tangled backwaters, children leap into shallow pools. Women in saris head home in skiffs. Fishermen light lamps and cast nets into the lagoon. Bats swoop across the horizon snapping up moths.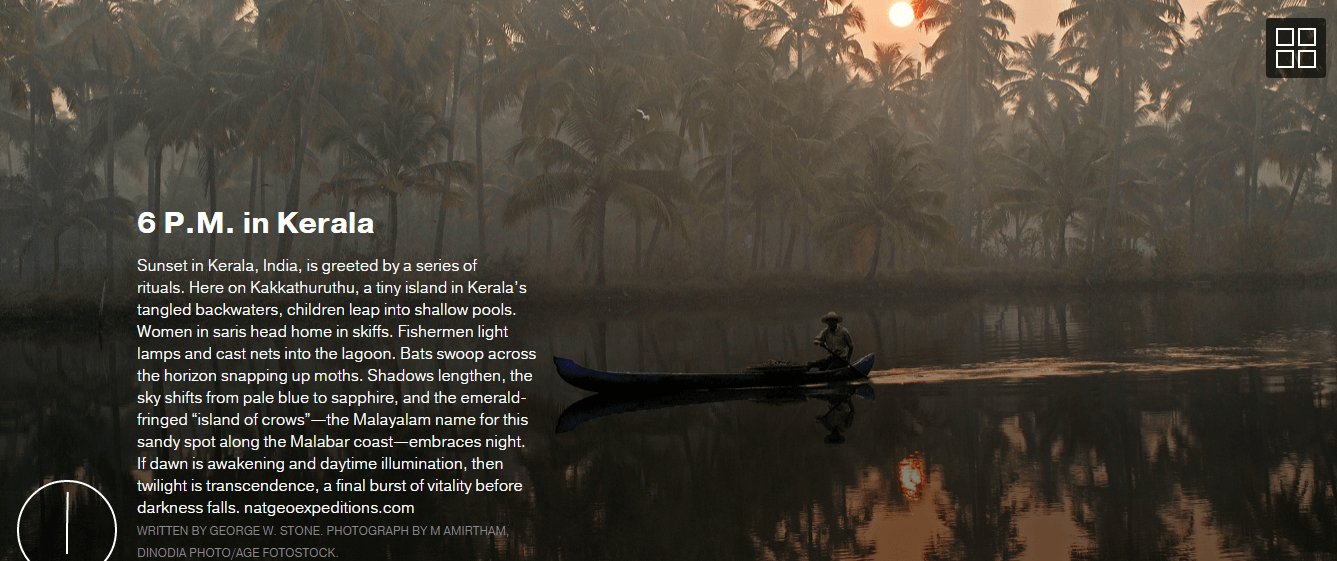 The island, which is only accessible by boat, is 75 kilometres from the Kochi airport and a stairway to heaven in all its essence. The village's life remains untouched by consumerism, and moves at a leisurely pace, away from the bustle and rush of the city.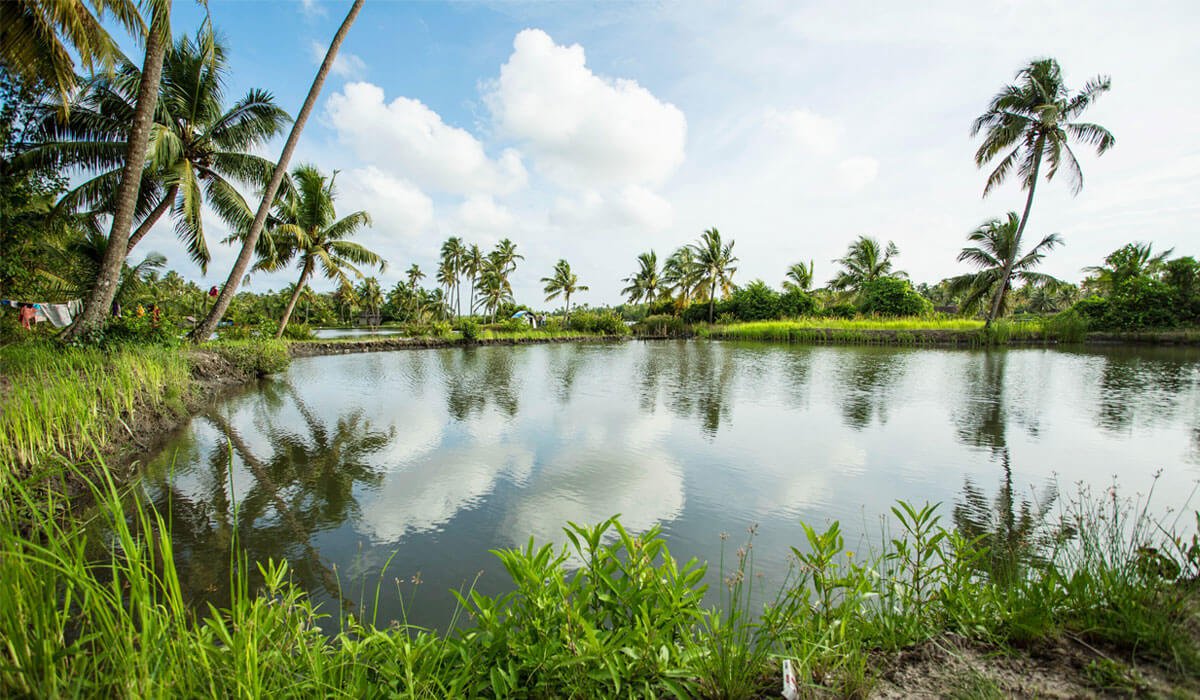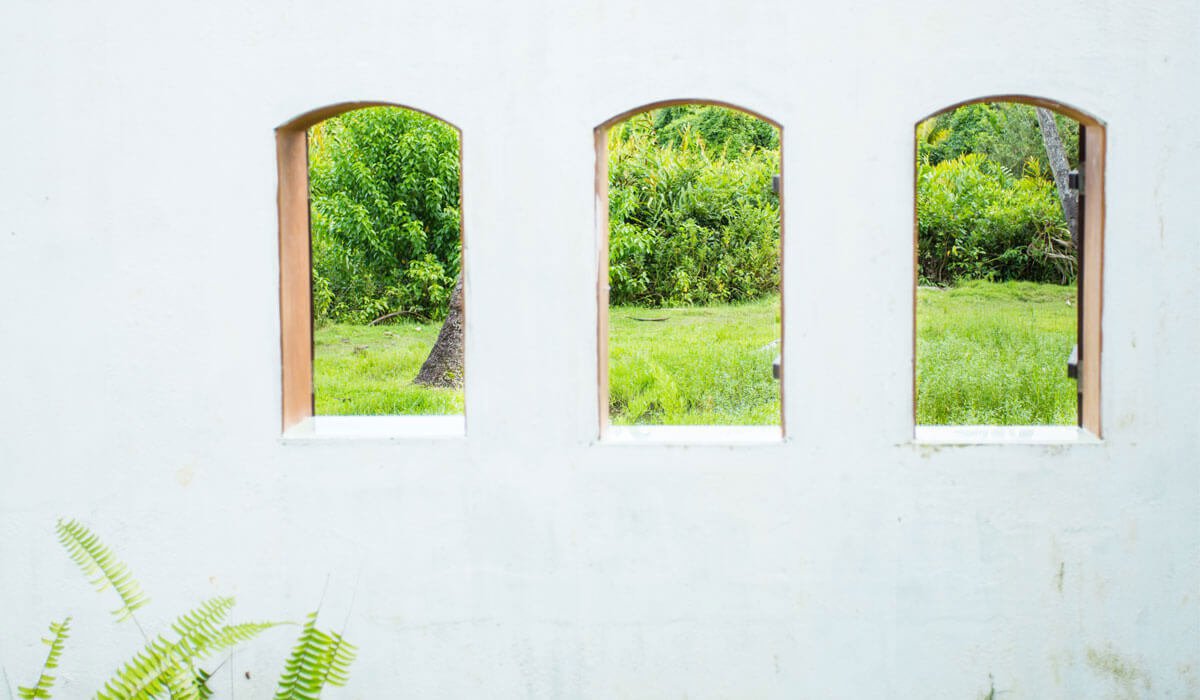 The special mention in the magazine is being attributed to a woman entrepreneur, Maneesha Panicker, whose resort, Kayal, the NatGeo team had stayed in. According to TOI, last December National Geographic editor George Stone and his team stayed in the resort for four days. They were mesmerised by the beauty of this tiny village and decided to put it on the list of travel-worthy places around the world.
There's so much beauty, yet to be explored!