Governments, NGOs, individuals alike; everyone is doing their best to rescue the flood victims in Kerala. But let's take a moment to really appreciate the efforts of the fishermen who have become the backbone of civilization in Kerala.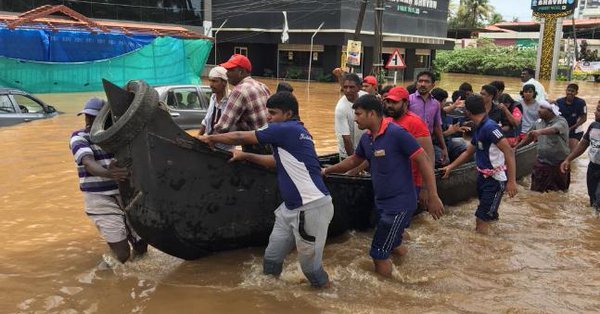 As there was a shortage of navy boats for the operation, fishermen from across the state have come together to the rescue of those in need. 
Reportedly, over 150 boats and 675 fishermen from the coastal areas, gave up their jobs and took their boats into the flooded streets.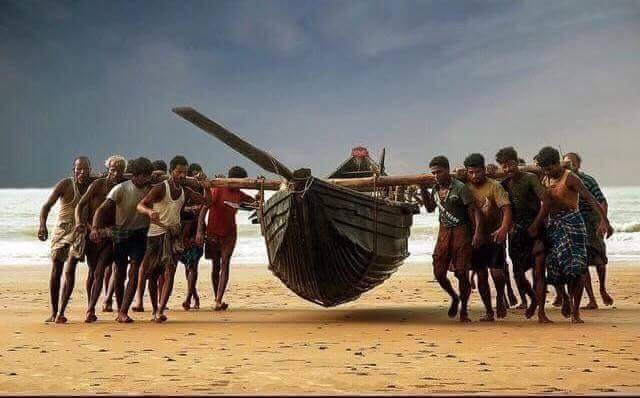 In one such instance, a fisherman got down on all fours in flood waters, allowing the rescued people to climb onto the boat by stepping on his back.
A twitter user shared a video of the fisherman's extraordinary act.
One of the fishermen who is a part of a group of 8 others, said they are not doing this for money.
He also said:
We aren't getting a single rupee as remuneration for what we are doing, but that isn't why we are doing this. We are saving lives, and we can't think of anything else that could give us this feeling of satisfaction.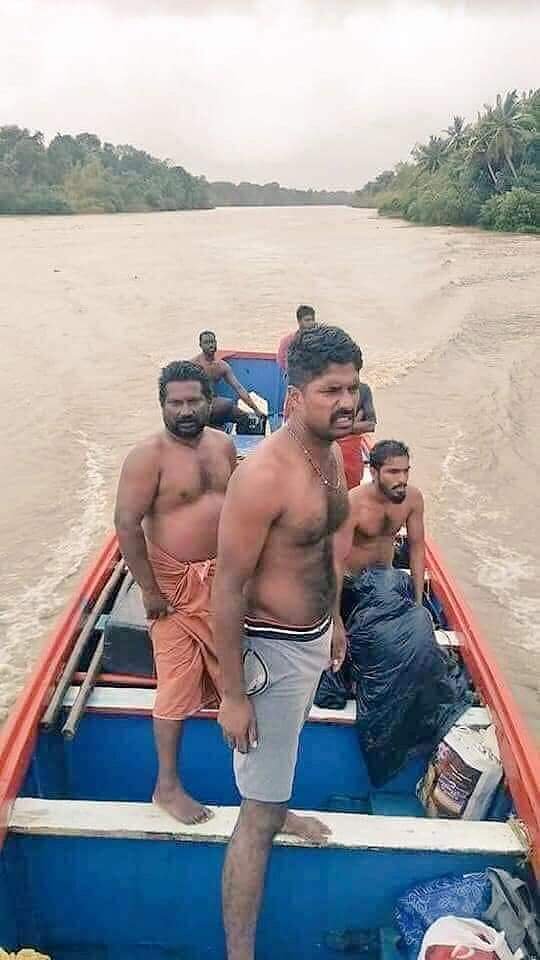 A young girl, Savia, who was saved by the fishermen, told India Today:
We were saved by fishermen. If it wasn't for them, we would've died inside the house. We were in there for almost 72 hours.
Here's another example of a selfless act by one of the fishermen.
His name is Siddharth. A fisherman.He saved 150 people in Kerala's Thrissur area. Everyone blessed him.Only after that he found out that his own home is underwater!Many such unsung and selfless heroes. pic.twitter.com/RKEhxhFQNr

— Kiran Kumar S (@KiranKS) August 19, 2018
This video shows how the fishermen are braving floods in Kerala.
The fact that, out of the 54,000 persons rescued in the Ernakulam district on Saturday, 18,000 were saved by fishermen is proof of the vital role they have played in rescue operation.
According to experts, the design of their wood and fibre twin-engine country boats is adept at navigating strong undercurrents and withstanding damage by underwater objects. And instead of waiting for the government to send aid, the fishermen pooled money from their own pockets to hire trucks that would transport their boats to flood-hit areas.
The fishermen have not just been navigating the streets to rescue people. They have collaborated with the police for proper rescue missions.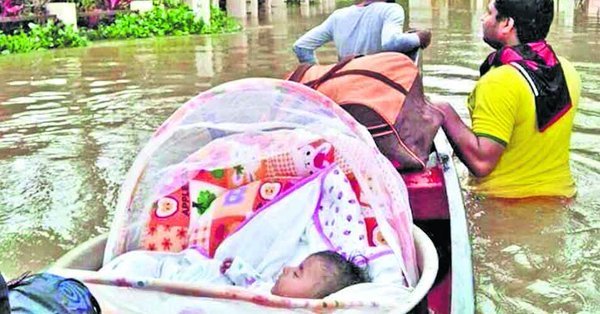 They are being praised for their commendable job during the worst disaster in the country.
"NDRF have small boats. Those are useless in flood waters. If the Fishermen had not arrived in time then it would had been a catastrophe in Chengannur, Kerala."- Chengannur MLA Saji Cherian speaking to Manorama News today morning at 08:20am pic.twitter.com/iZ6LJnO1K5

— Advaid (@Advaidism) August 18, 2018
One lakh lives in kerala were saved – not by some marvellous technology, not by the millionaires and billionaires of this country.They were saved by the humble fishermen of Kerala. There is a lesson in this for those who care to learn

— Amalorpavanathan (@amalorj) August 19, 2018
Kerala's own Force 😍 Fishermen 👍

They have done a great job in rescue operations & helped save life's where none of the forces could reach ❤️Noone asked them help , they themself came forward. Many of their boats got damaged. Gvt. has assured to help ☺️#BigSalute & #Love pic.twitter.com/PmeDTM4yoa— 💞ᴅɪᴠʏᴀ ᴀʀᴊᴜɴ 🙋🅳🅸🆅🆉 (@DivzArjun) August 20, 2018
Kerala is witnessing one of the worst floods and help from all quarters is pouring in. But among all these efforts, fishermen deserve a special mention. 
Their efforts have also been recognised by the Kerala government.
CM Pinarayi Vijayan announced that the Government will honour fishing workers who were part of the rescue mission. All boats will be granted ₹3000 for each day of their work. Government will also bear the repairing costs of boats damaged during the mission. #KeralaFloods

— CMO Kerala (@CMOKerala) August 19, 2018
Truly, the fishermen in Kerala are doing an extraordinary job with their ordinary boats by saving thousands of lives.