We already told you about Bhutan's environment friendly administrative structure that PM Tshering Tobgay spoke about in his TedTalk. We already told you about Queen Jetsun Pema and her contributions as the UNEP Ozone ambassador and humanitarian efforts in Bhutan. 
Now we're going to complete the holy trinity with King Jigme Wangchuck, a picture of whom recently blew up on Twitter.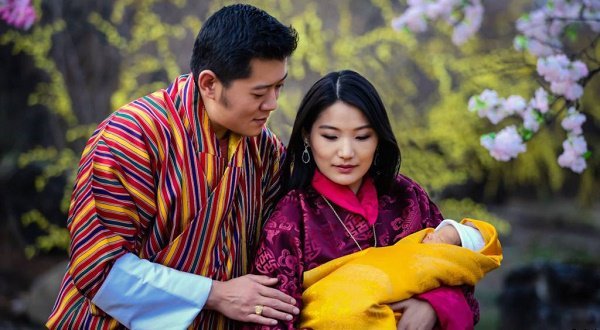 Entitled the Dragon King, Jigme Wangchuck who recently became a father is the living embodiment of Voltaire's enlightened monarch. A peace treaty with India in 2007, land reforms in 2009, the DeSuung training programme in 2011 and the exercise of the Amnesty Law to pardon 45 minor criminals. Oh, and he shoots hoops like a boss too.
And he began trending on Twitter yesterday for this picture!
With the direction in which the world is headed, I can honestly say that this is a refreshing change. Maybe this is what we really need. A leader with humility, someone who can lead by example.