A lot of us are looking to get away for the weekend to escape city's humidity and to get a quick breather from work. For some, a holiday means going to a good location, booking a nice hotel and basically just spending two days either under the covers or by the pool, having a beer.
But a lot of millennials lately are taking to places closer to nature, being more responsible travellers and enjoying the natural beauty of a place. A lot of people are planning holidays where they are not only having a good time but where they can also be around nature, being ecologically conscious rather than being a burden on their resources. This enables one to give back to nature and also contribute on a more holistic level.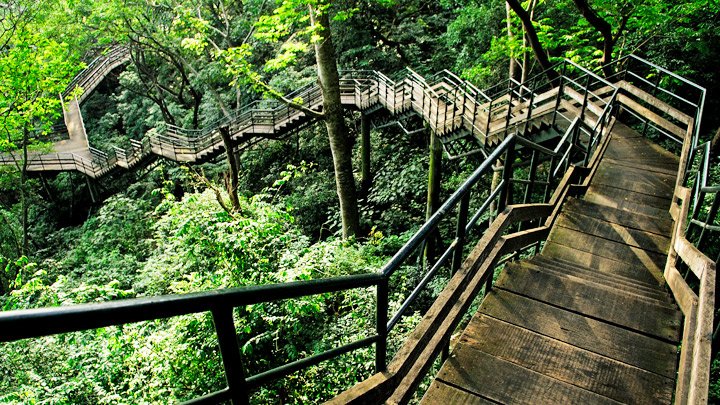 In keeping with this trend of sustainable and eco tourism, there is a variety of places that can give us that experience. Here are a few places in India where you can travel to, for a 'green holiday'.
1. Punjabiyat – Amritsar, Punjab
With four stand alone cottages tucked away in the gleaming expanse of farmland, Punjabiyat is located just an hour's drive from Amritsar. Though only an hour from the city, Punjabiyat makes one feel like they are miles away from civilization.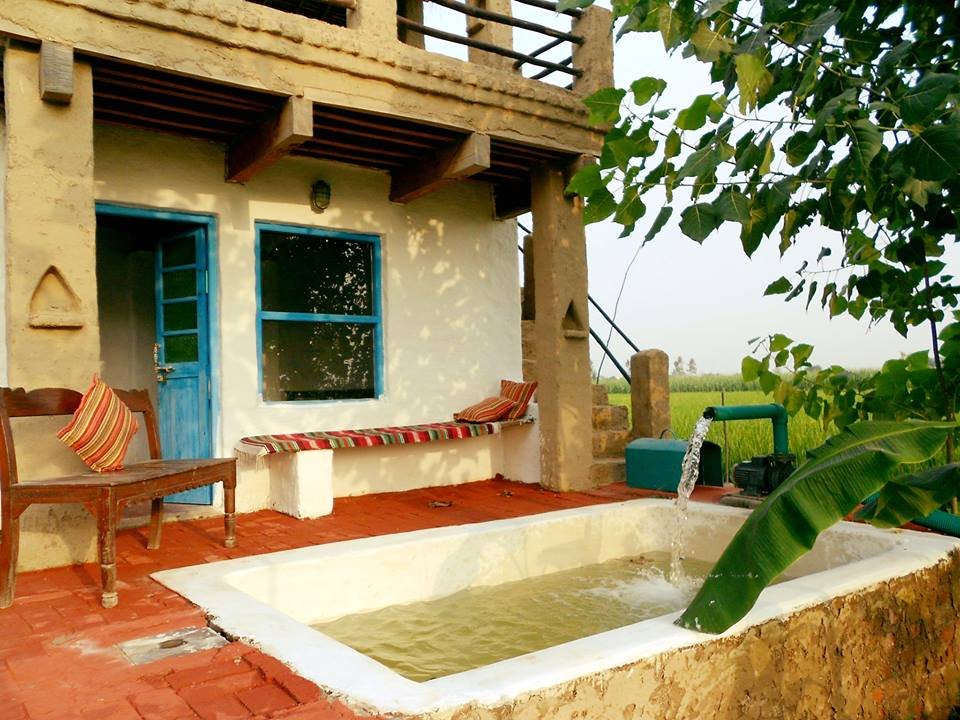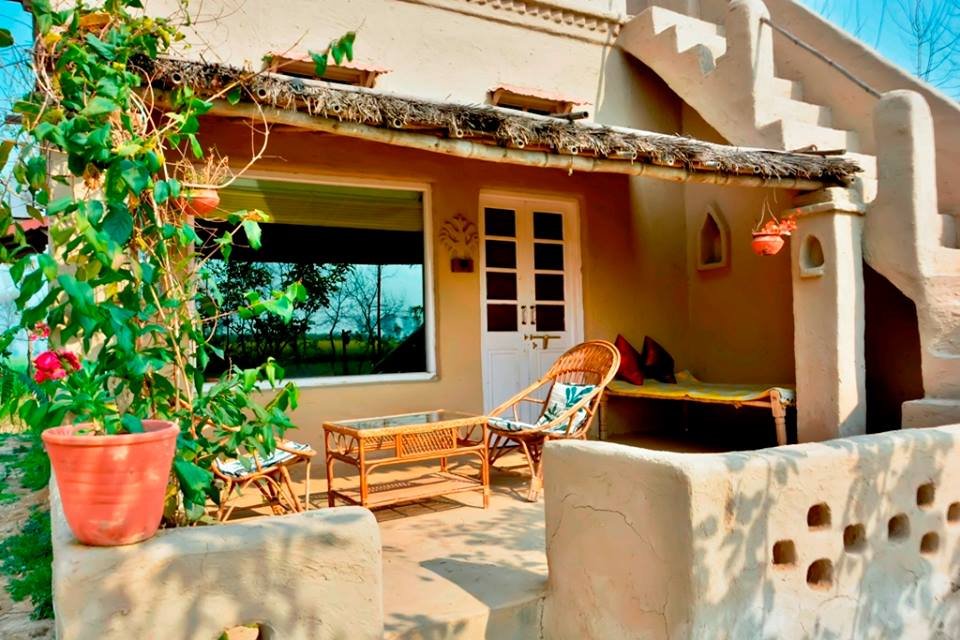 If you are looking to reconnect with nature, this one should be on the top of your list! A restoration project that is located in apricot and apple orchards, Nimmu House is one of the few examples of the original, traditional architecture. Offering 4 rooms and 5 tents, Nimmu House is located close to the popular monasteries of Ladakh.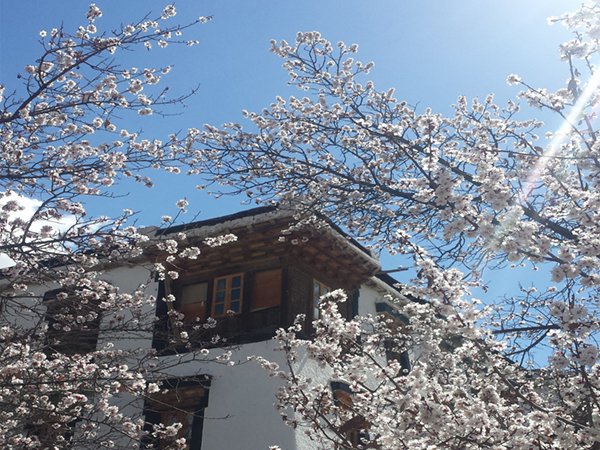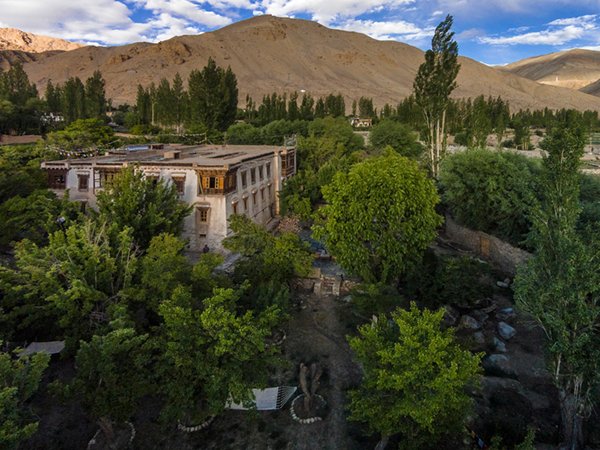 This nature reserve and organic farm is located in the Pani Hills of Tamil Nadu. Its 20 bungalows are built with local materials and equipped with solar power. In addition to this, they also provide guests with food made from organic vegetables.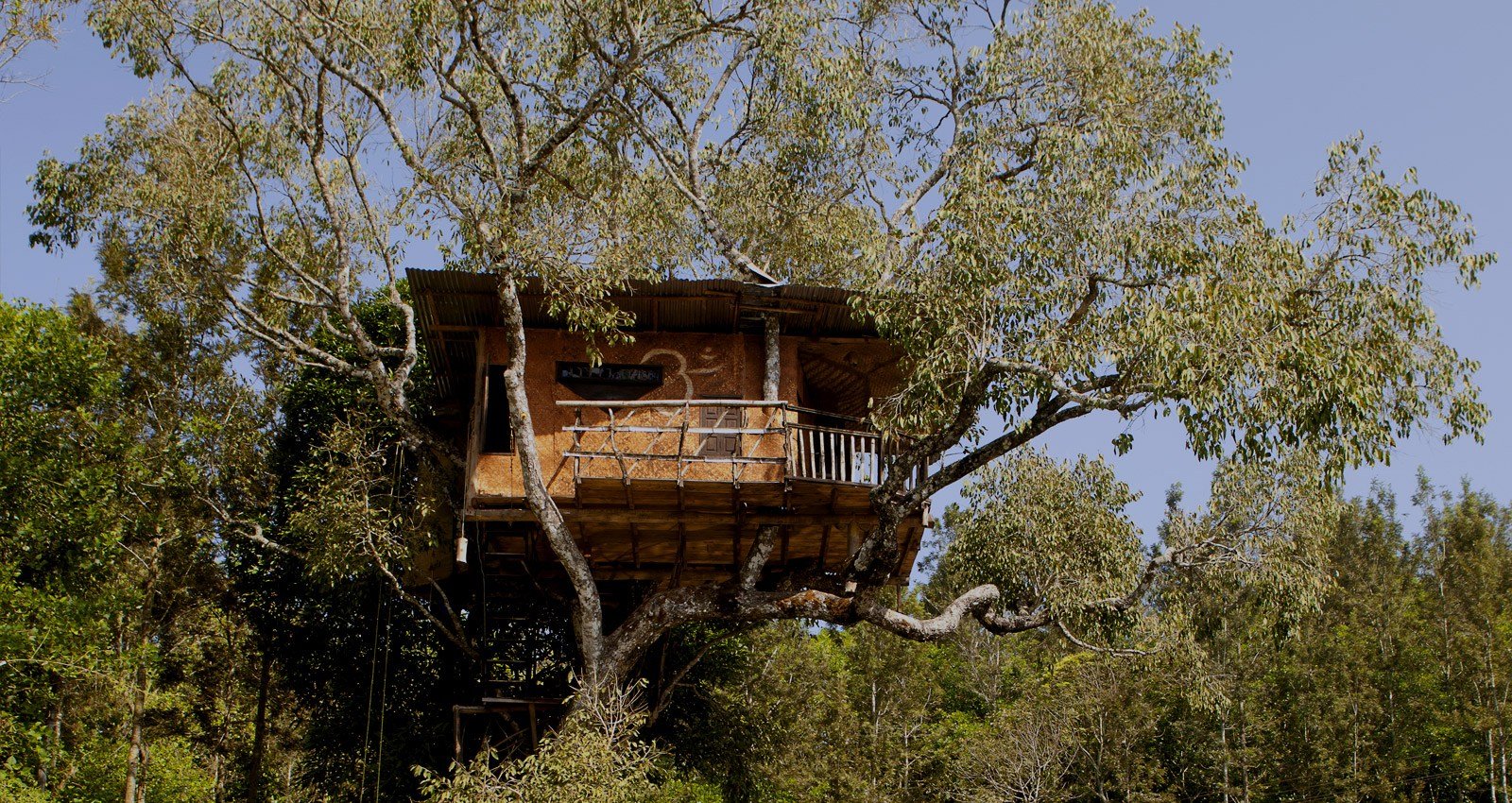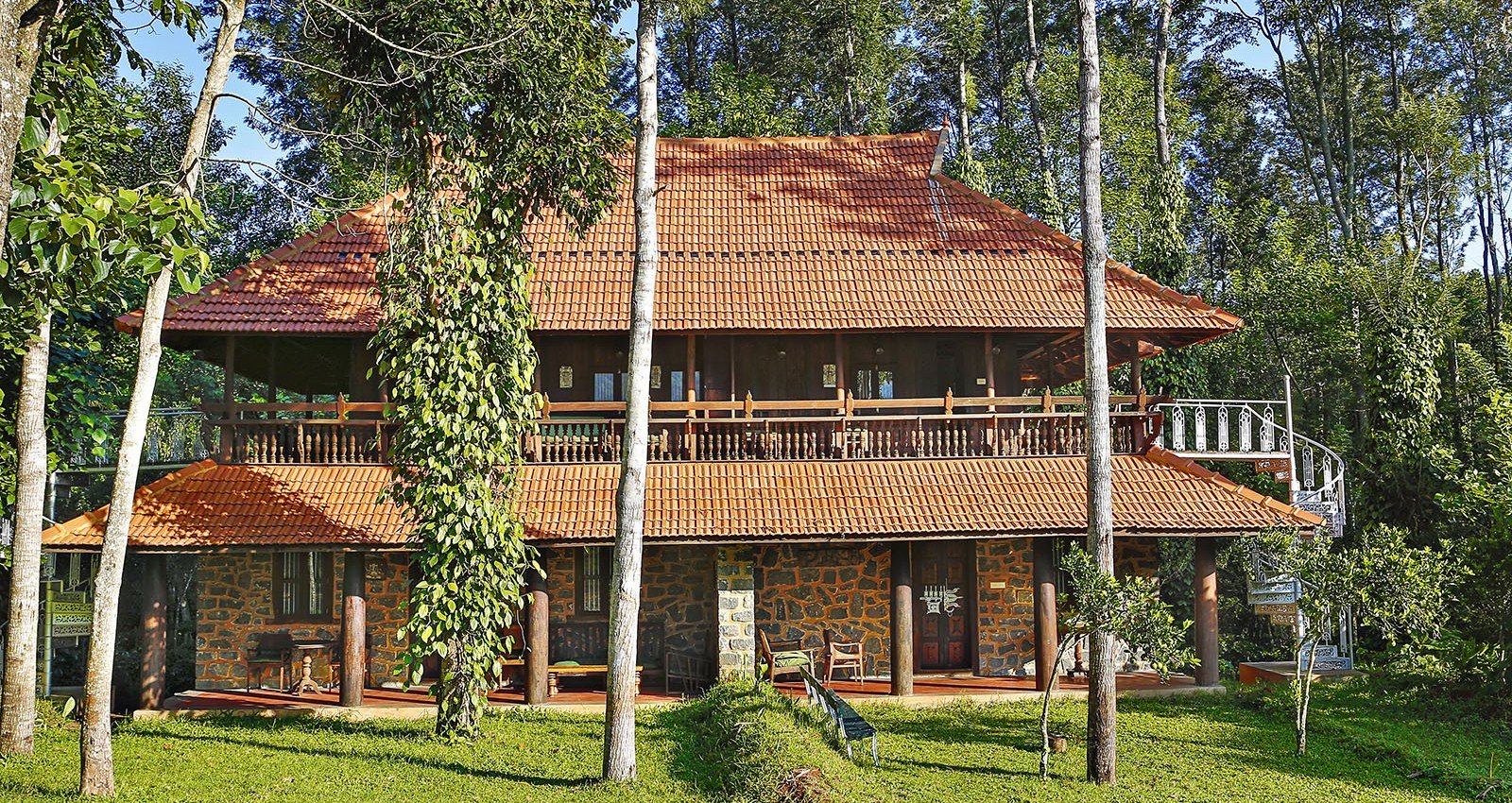 Jungle retreat is nestled in the Mudumalai Wildlife Sanctuary at the foothills of the Nilgiris. As you make your way through the forests and into their resort, you'll lose your mobile network and with that all your woes of city life too. You'll be lucky to spot tigers, bisons, or elephants.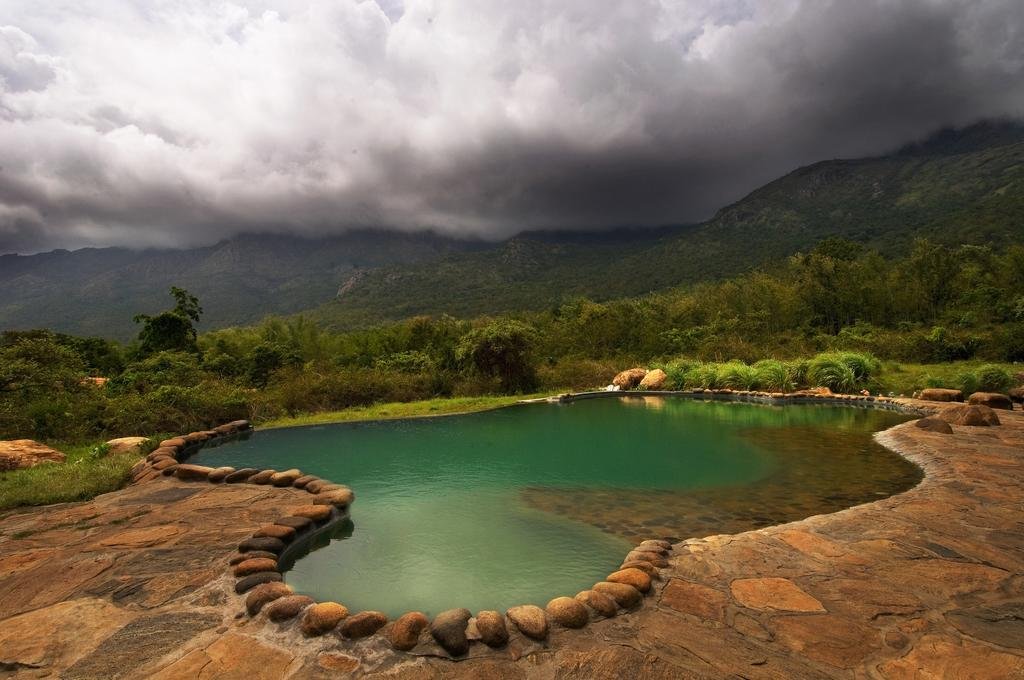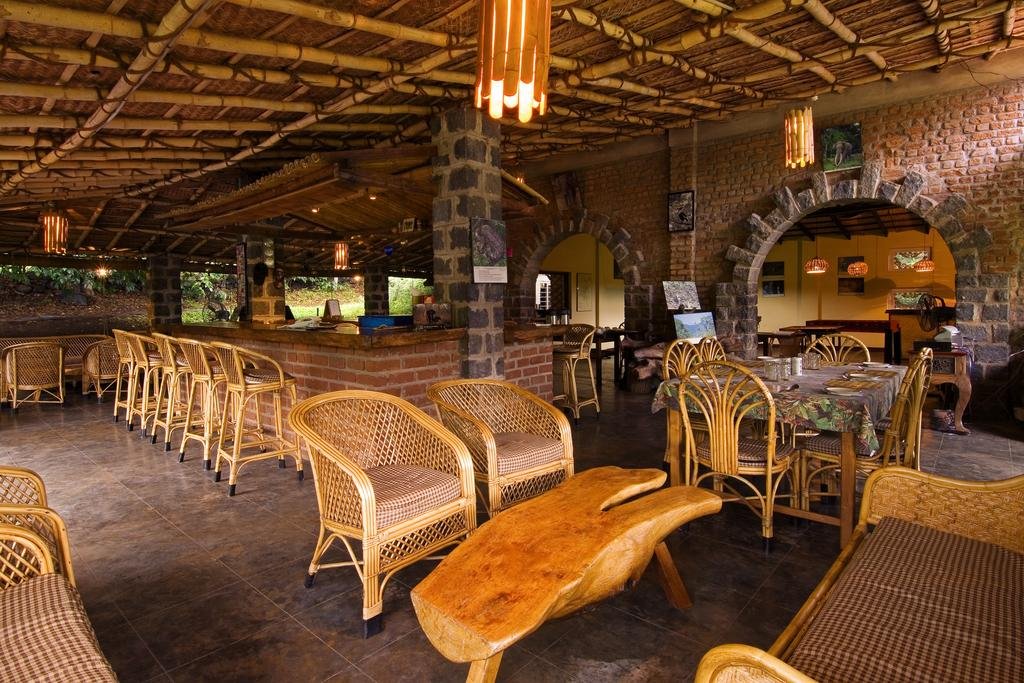 5. Vanghat – Almora, Uttarakhand
The offbeat, and relatively small, property of Vanghat attempts to merge into the surrounding natural habitat. They use biodegradable products, and use as much local produce as they can.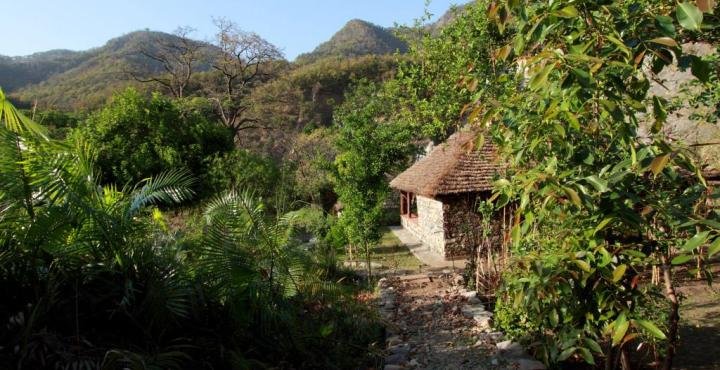 6. Kipling Camp – Kanha, Madhya Pradesh
Owned and run by eminent wildlife conservationists, Anne and Belinda Wright,Kipling Camp is an absolute delight for wildlife enthusiasts, Kanha is considered to be one of the best places to see a tiger and also has a number of bird species. Kipling Camp is home to Tara, the elephant that Mark Shand travelled through India on. Before he left India, Mark Shand gave Tara to Belinda and she has been a part of Kipling Camp ever since.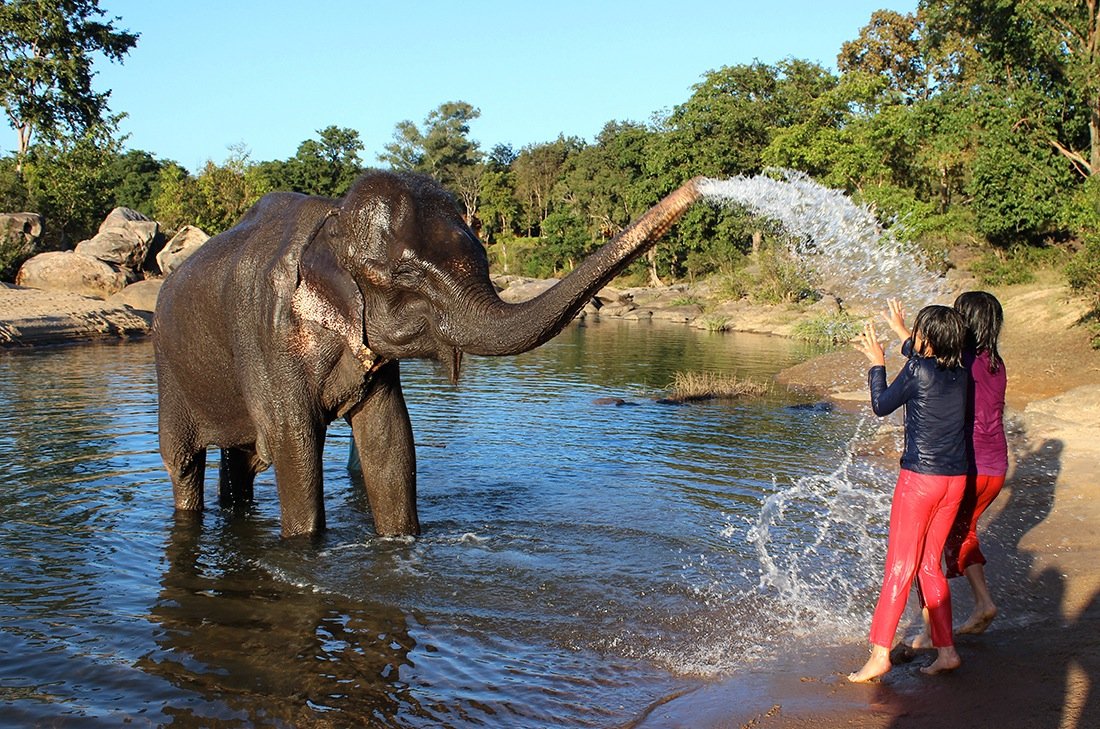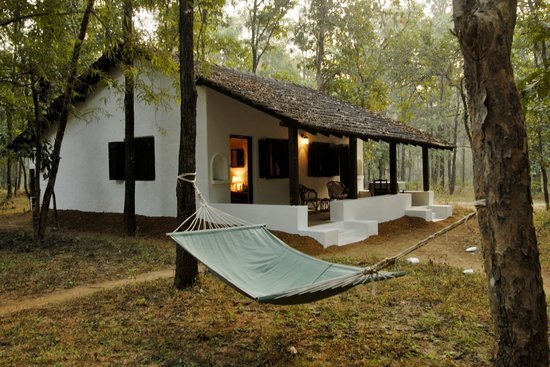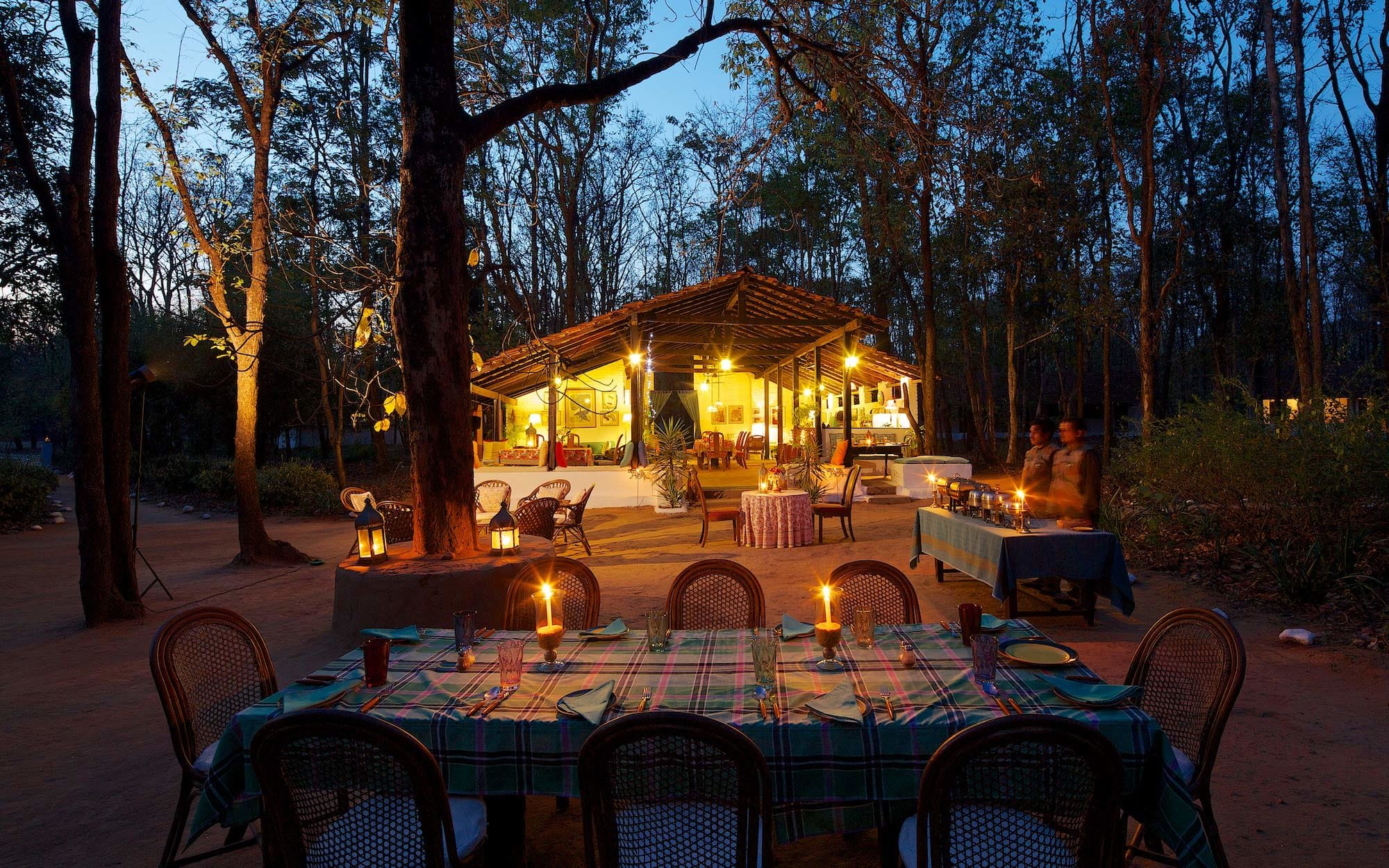 7. Laksh Farms – Mangar Village, Haryana
Located just off the Gurgaon – Faridabad highway, Laksh offers a fullfilling experience in eco tourism. Using sustainable farming methods that are rooted in the traditional ways of farming, Laksh Farms is nestled in the Aravali hills, on the Dhauj- Jheel, Laksh has a small charitable education society as well.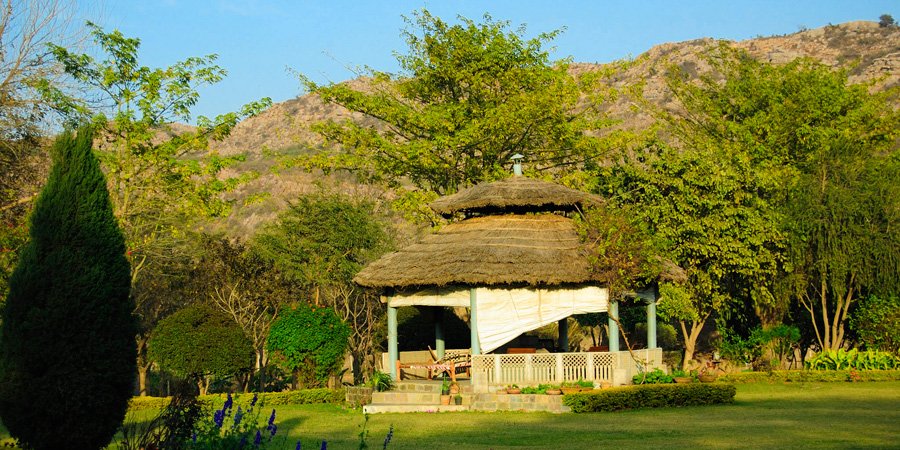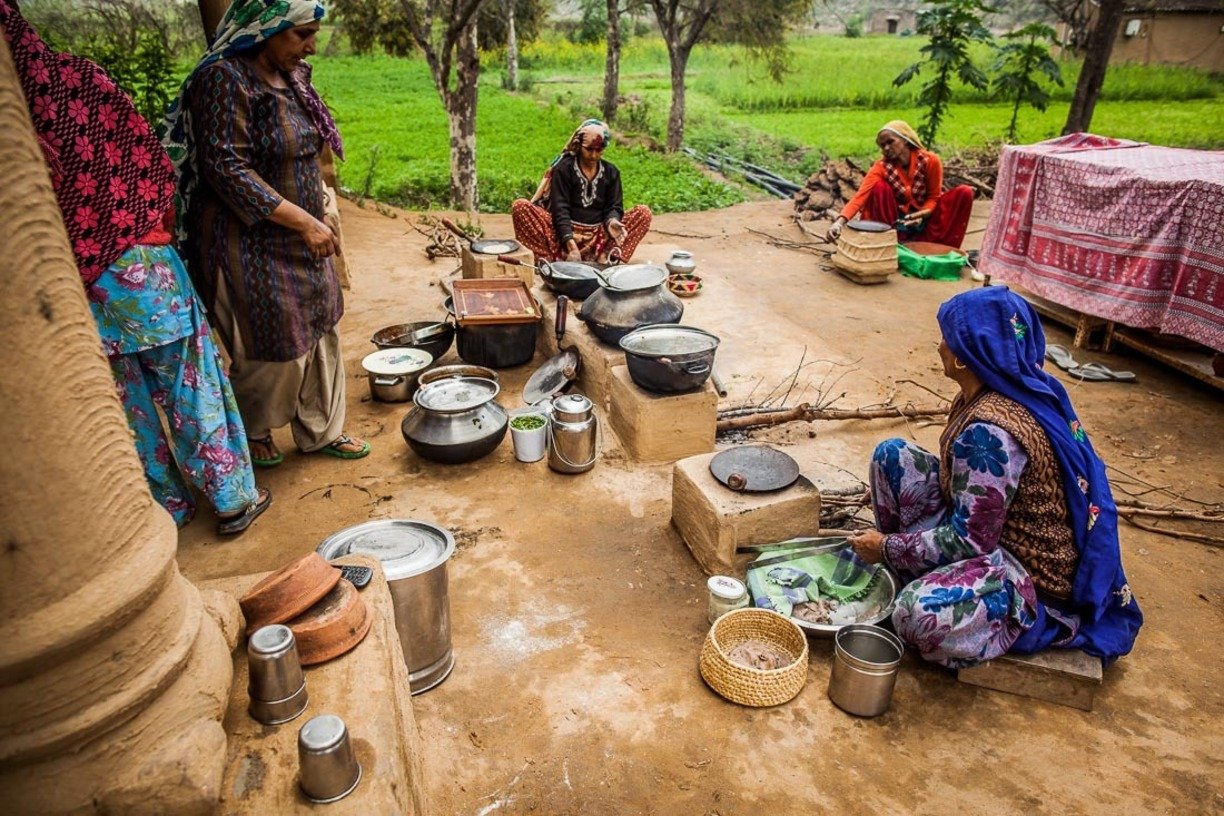 The essence of a modern tribal village, reinvented for the modern, independant traveller. Stretched across a misty hill ridge and a short distance from the Periyar Tiger Reserve, Spice Village offers nature walks, night treks and trips to the nearby plantation.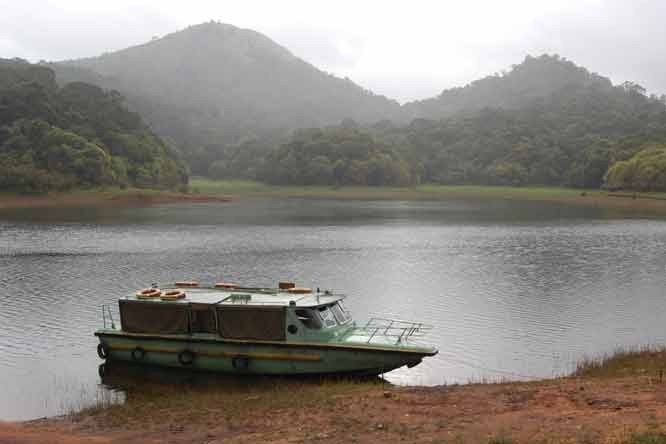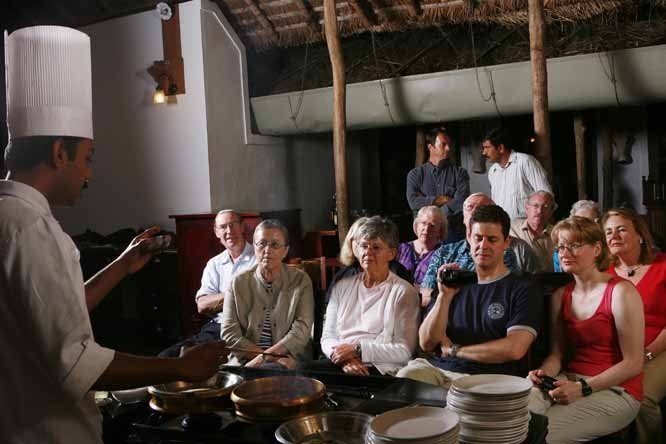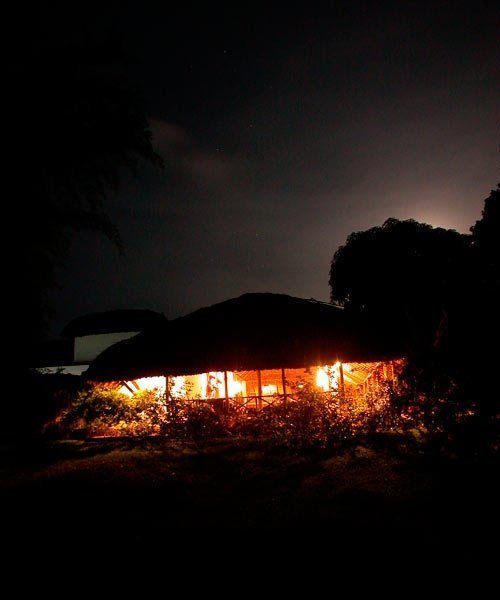 9. Surjivan – Manesar, Haryana
Surjivan Resort is located in Manesar, a thirty minute drive from Gurgaon. With open, lush areas and freshwater pools, Survijan resorts is the perfect place for a quick getaway with the family. Especially for the younger ones or even as a day-trip.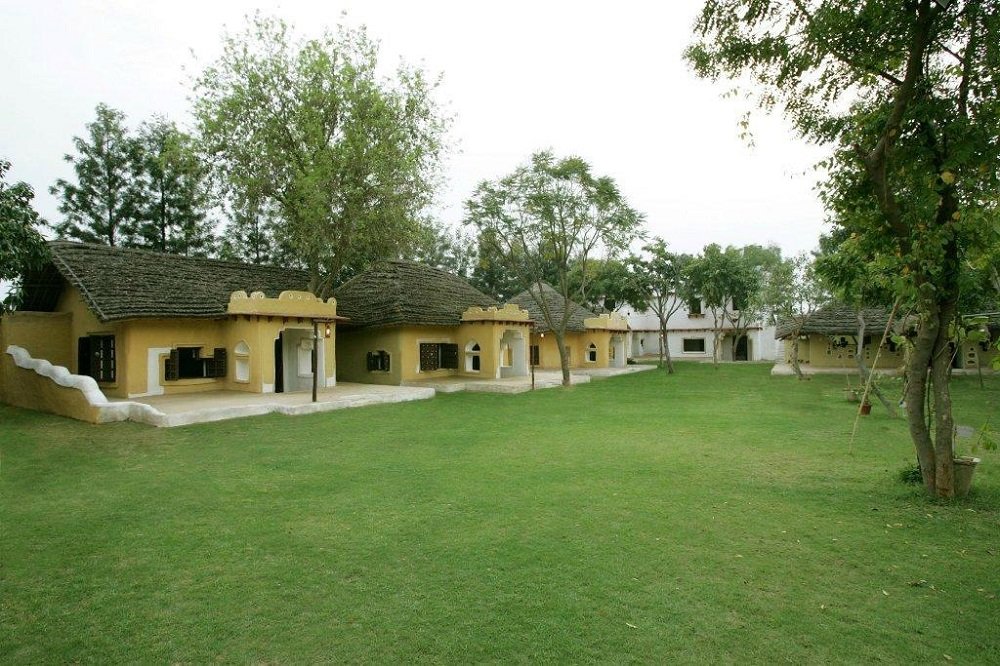 This resort is rustic, comfortable and for the adventure-loving. You can pick the kind of accommodation to suit your rough-it-out levels. Fresh air, birds and green grass for a carpet; this one will keep you coming back.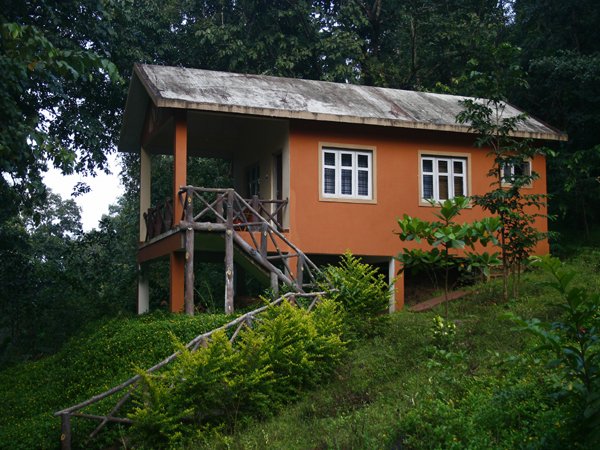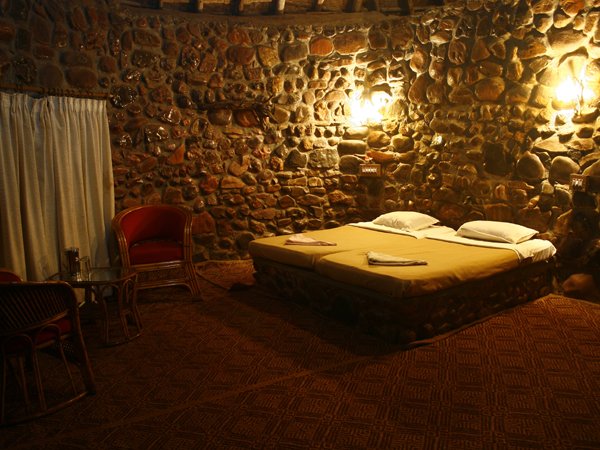 Planning that trip, already?