What is that one car which comes to your mind when we talk about the good ol' days?
Maruti 800!
The glorious saga of the Maruti 800 goes back to 1983 when its first ever model took the Indian roads by storm. We all remember going for picnics on this glorious ride. 
What if I were to tell you that someone modified our beloved Maruti 800 into a fierce convertible sports car? Yes. Jagjit Singh has a patent to his name where he has made some beautiful changes to the car to turn it into a beast.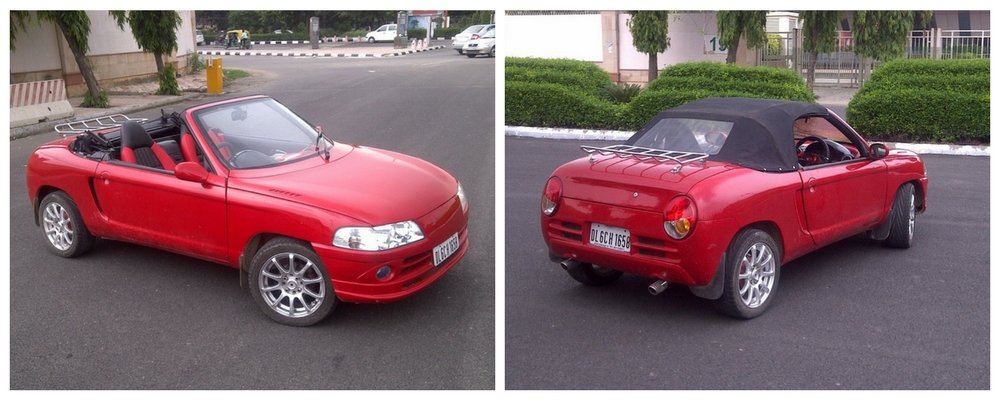 In an interview with Youth ki Awaaz, he said
"It took me nearly three years to make this and has cost me a bomb as it entailed certain types of dyes beside the opportunity cost. With such a hole in my pocket, I am looking for an external investor to fund this project and scale it up commercially."
Talking about India's sad state of affairs, he said
"If I had been abroad, I would have turned into a celebrity. But here in India, I am struggling to take this on road."
He bought it for Rs. 35,000 from a dealer in Vasant Kunj and then started working on it. The results are phenomenal.
What do you think about this? Do let us know in the comment section below.