The Uri attack was a brutal shock to the entire nation and it brought about a surge of patriotic emotions in many of us. Among the many was Himachal constable Manoj Kumar who wrote a charged poem for his motherland, 'Kashmir toh hoga, Pakistan nahi hoga.'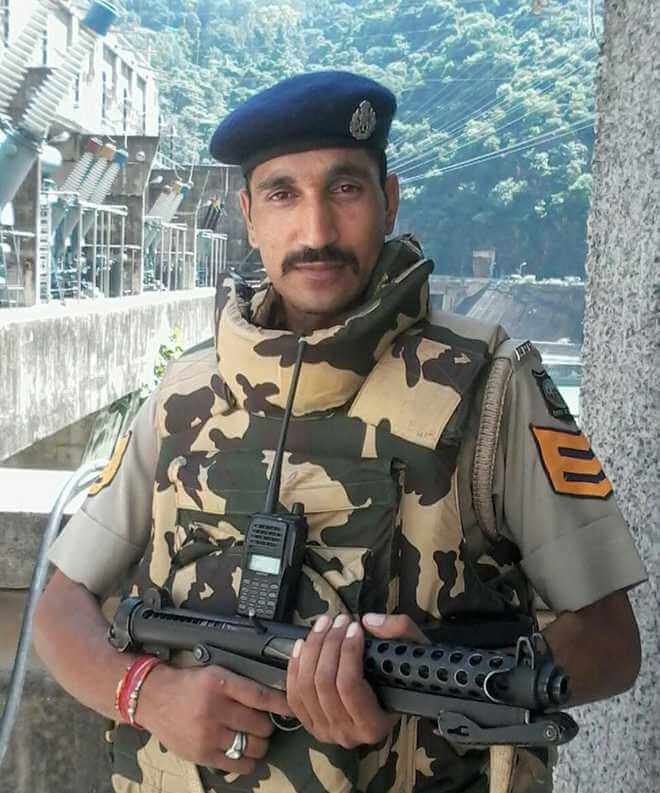 Well, according to The Indian Express, not only did his poem go absolutely viral for its intense emotions against everything that poses a threat to our country, but he has now also started to receive death threats from Pakistanis for it.
Facebook users by the names Farman Khan and Bilal Ahmad criticised and spewed profanity at the soldier for his poem and stated that they would kill him if the opportunity presented itself.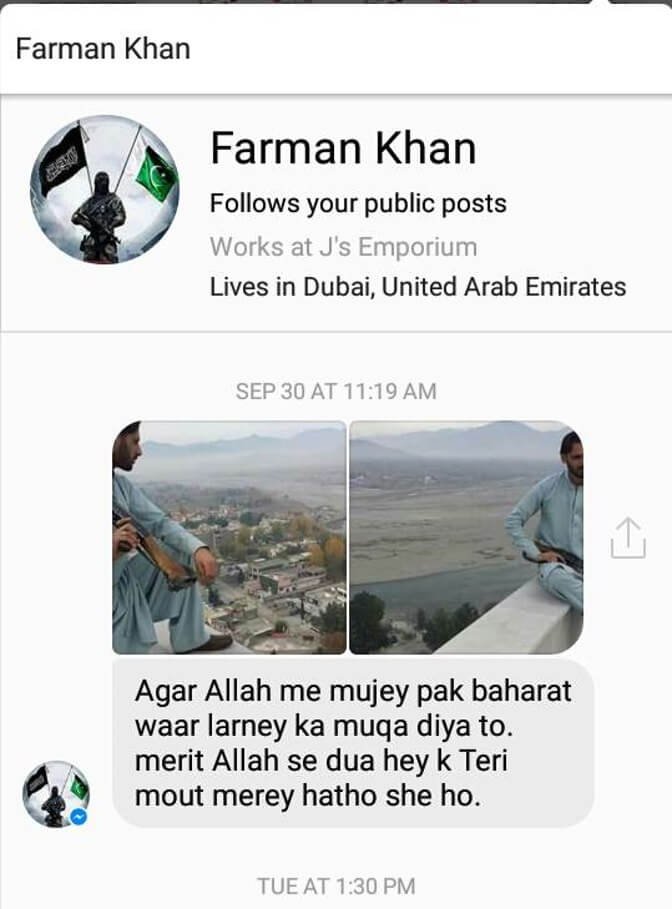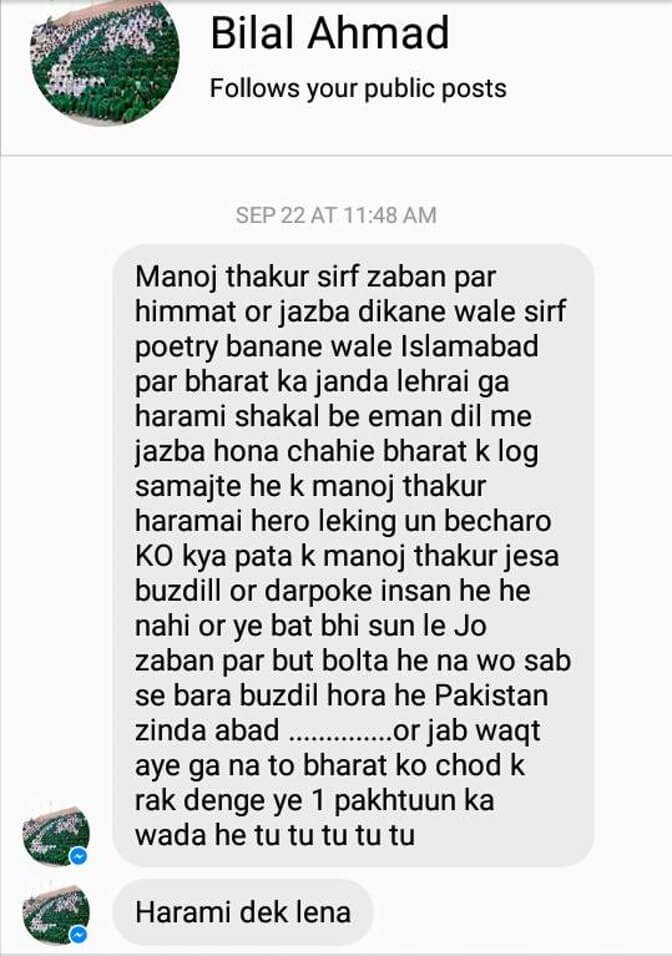 Watch Kumar's entire poem being recited here:
Well, I'm sure if the devastating Uri attacks didn't break our spirits, these cowardly threats will do nothing to scare bravehearts like Manoj Kumar. Jai Hind.