Poverty is indeed a curse upon humanity and for 37-year-old labourer Anil, it cost him his life. A dire need to earn a living, lack of decent employment opportunities, and a negligent and apathetic employer led a poor man to lose his life and a family its only earning member. 
Anil, a cleaner in Delhi, died while cleaning a sewer when the rope tied to his waist snapped and he fell into the drain.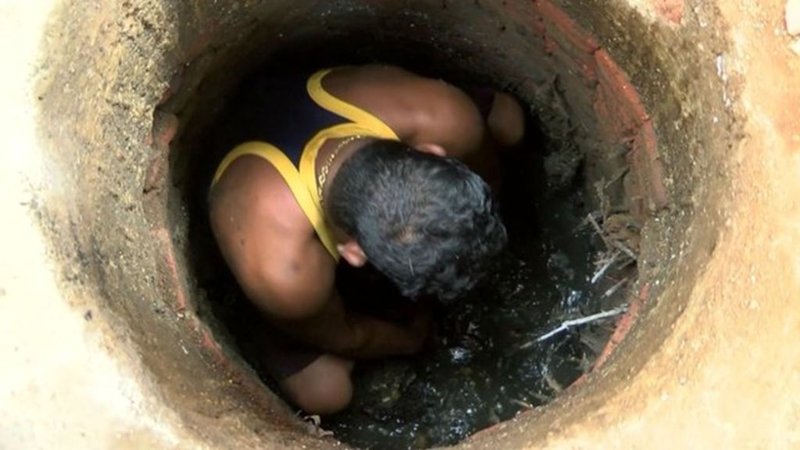 As per a report by Hindustan Times, Satbir Kala, a resident of west Delhi's Dabri hired Anil and Ramesh, a 65-year-old private contractor, to clean the sewer. Satbir asked Ramesh to lower Anil into the sewer. Ramesh warned Satbir that the rope he had brought to tie around Anil's waist was weak and could break leading to an accident. 
Ramesh told HT:
I also warned him that it could lead to an accident as the sewer was deep and filled with poisonous gases.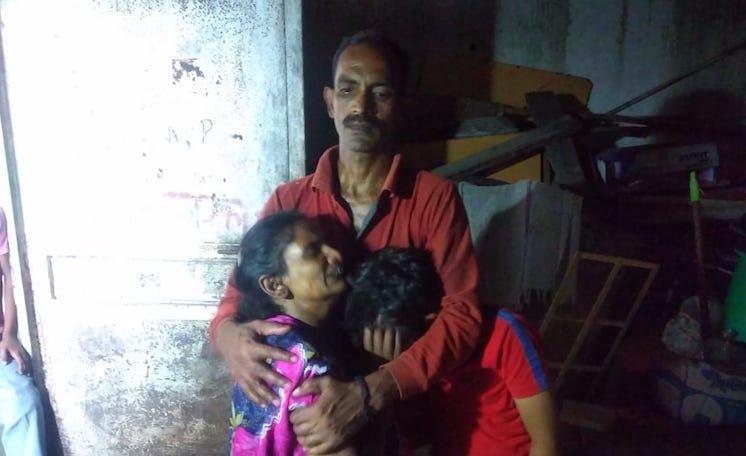 But Satbir ignored Ramesh's warning and asked them to go ahead. Ramesh's worst fear came true when the rope snapped midway and Anil fell deep into the drain. 
Since the circumference of the manhole was not more than 70 cms, Anil couldn't be rescued immediately and died due to lack of oxygen.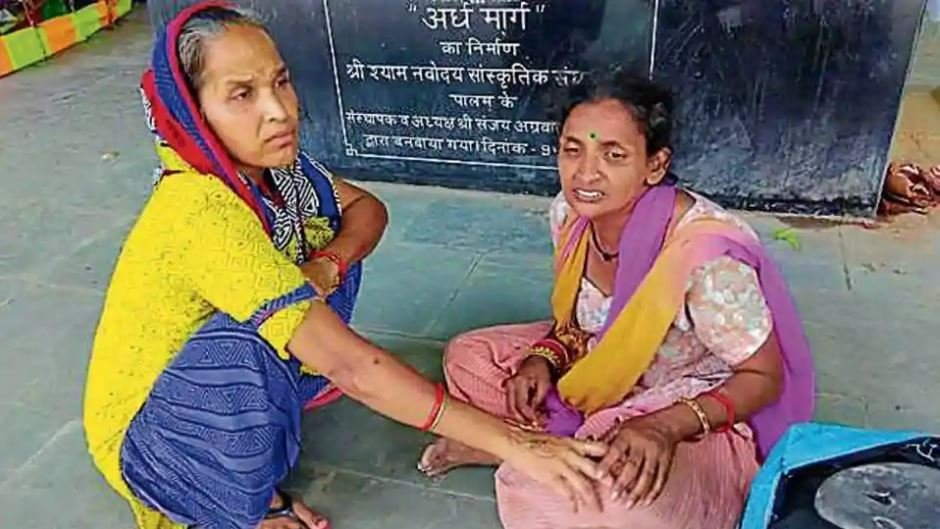 The deceased is survived by his wife Rani and three children – aged 11, 7 and 3. The family lives in a rented room in Dabri Extension. 
When a journalist posted a picture of Anil's oldest son, 11-year-old Gaurav, crying beside his father's body, an NGO set up a donation page on a crowd-funding platform. The good samaritans are coming forward and so far INR 28 lakhs have been collected, making sure that Gaurav doesn't meet the same fate as his father.
The boy walked up to his father's body at a crematorium, moved the sheet from the face, held the cheeks with both hands, just said 'papa' & began sobbing.The man was yet another poor labourer who died in a Delhi sewer on Friday. Family did not have money even for cremating him. pic.twitter.com/4nOWD9Aial

— Shiv Sunny (@shivsunny) September 17, 2018
While the police claim to arrest Satbir soon, according to the latest news, the man admitted himself into a hospital, complaining of high BP and is absconding now.
Let's hope that the perpetrator is brought to justice.
If you wish to do something for Anil's family, please click here to make your contribution.