Festivals are a time to come together and celebrate life. But sadly, there are some festivals that follow bizarre rituals which include barbaric slaughter of animals. Despite strong opposition from every quarter, such activities still continue. One such event which encourages the brutal act of inflicting pain on innocent animals is the Deopokhari festival, held every year in the Khokana village of Nepal.
The festival includes people throwing, strangling, biting, and thrashing a young female goat into a pond and tearing the innocent animal apart, until it dies.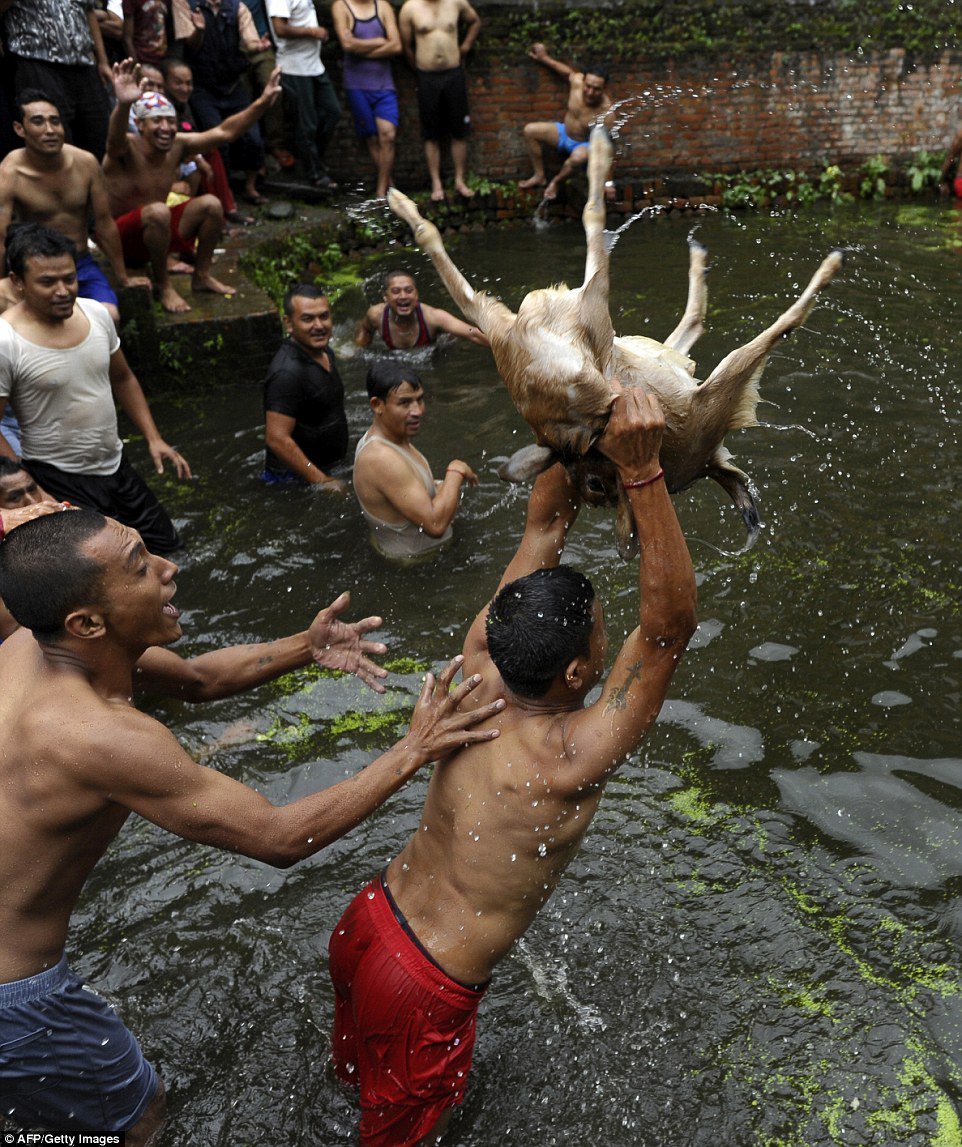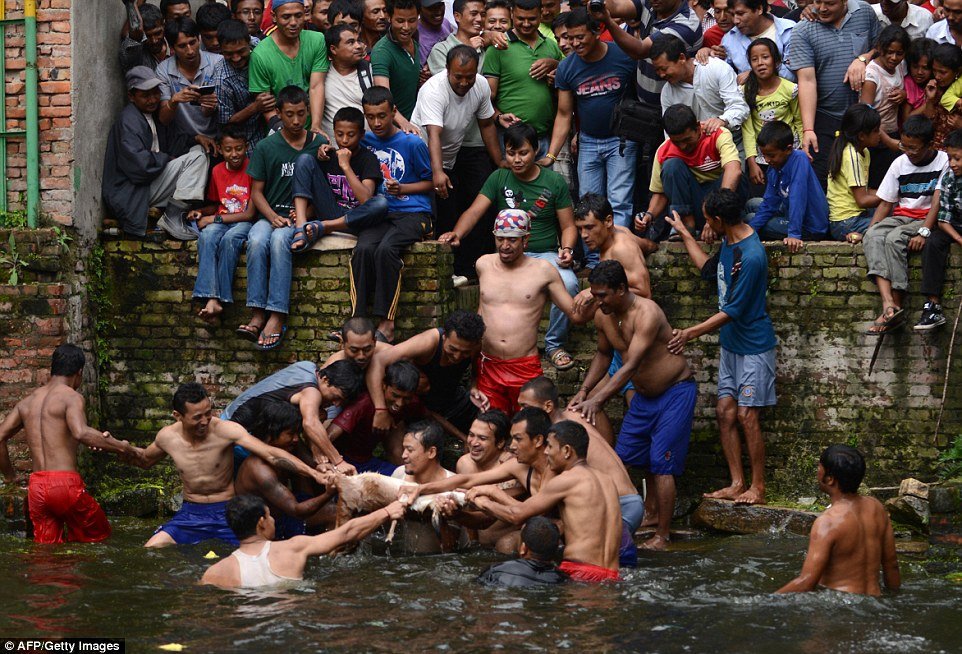 The reason to follow this brutal act is even more bizarre
Locals believe that a demon lives in the village pond, where many people died after drowning. The festival, which is reported to have started around 900 years ago, is held to pacify the pond-demon so that no humans are harmed. Now, how silly is that?
The most unsettling fact about the festival is that the person who finally kills the helpless goat is announced a winner, and he leads the procession of that year.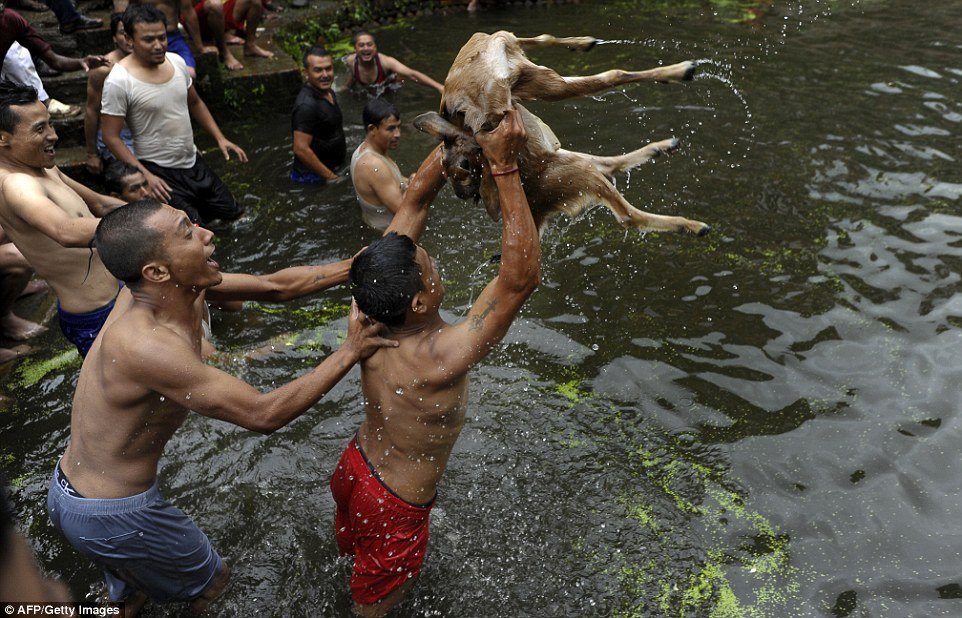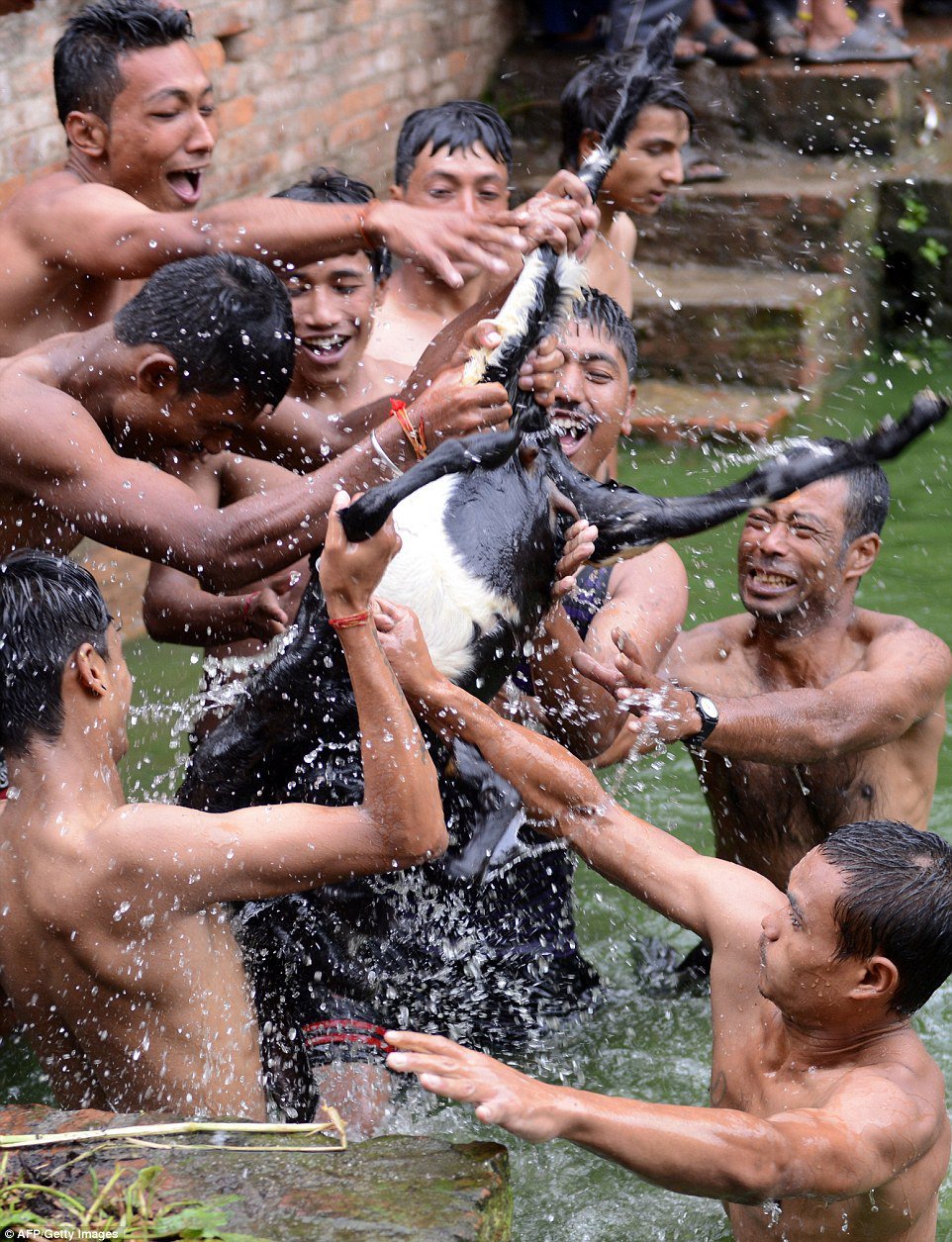 The festival has attracted severe criticism for cruelty towards innocent animals and the hideous way of killing them. Many animal rights organisations have come forward demanding the ban of this horrific activity. Surajan Shreshtha, President of the Animal Rights Club in Nepal, told MailOnline:
"The process of the ritual is actually a very long one, the goat suffers for at least 40 minutes before she gives up slowly with extreme pain and suffering."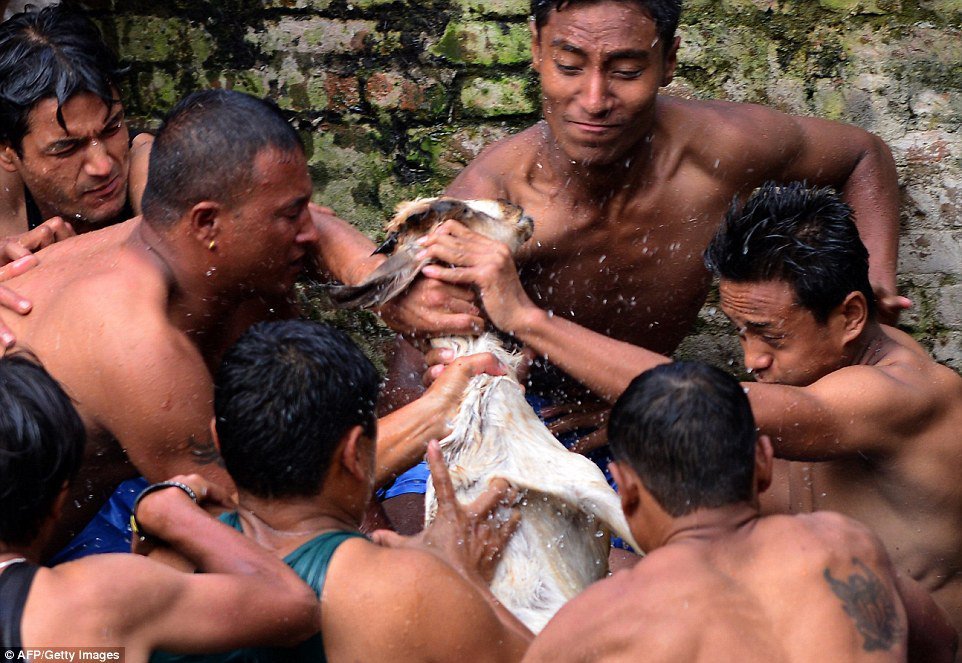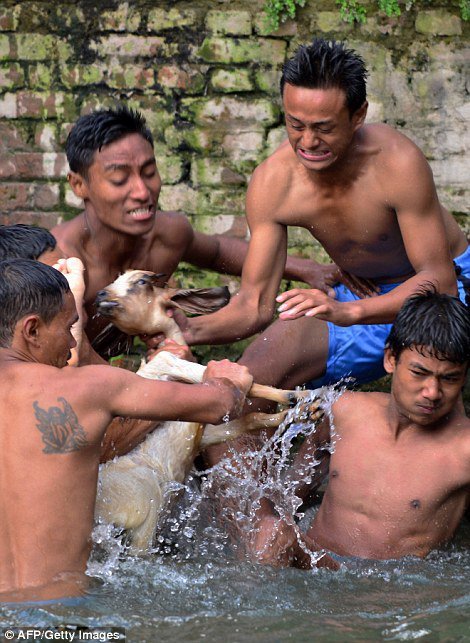 It's an utter shame that such activities are still taking place in the name of superstition and god.
If you support the banning of this festival, you can sign this petition.