Does driving a 14-wheeler truck with 30 tonne cargo sound like a big feat? That's probably one of the easiest things truck driver Yogita Raghuvanshi has had to do. Much as she would say otherwise, Raghuvanshi is not your run-of-the-mill truck driver.
For starters, she is probably the most qualified truck driver in the country with degrees in law and commerce.
But when fate decides to strike, it does not discriminate. Raghuvanshi, now in her late 40s, was married to a man from Bhopal in 1991. His family claimed that he was a lawyer working in the Bhopal High Court. She found out after her marriage that her husband was not a lawyer and that she and her family were fooled. Thus began a long but unhappy relationship.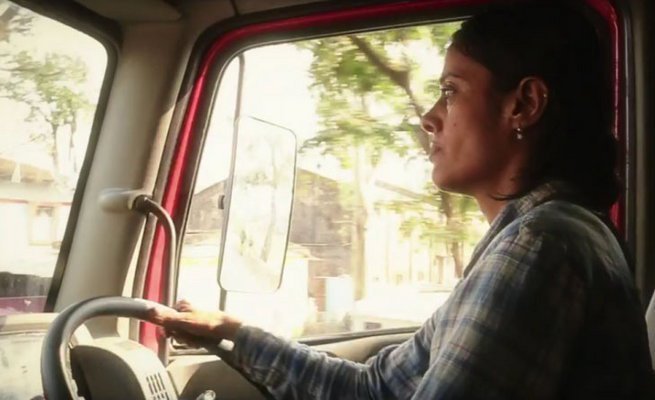 Sixteen years later her husband died in a road accident. Raghuvanshi realised that her family depended on her petite shoulders. So, she decided to become a truck driver. Unlike how it seems, it was not a whimsical decision.   
"If I had opted to be a junior to some lawyer and enter the legal profession, I would have got only a pittance for the many initial years. But I learnt that driving trucks meant instant wages" says Raghuvanshi, as reported by The Hindu.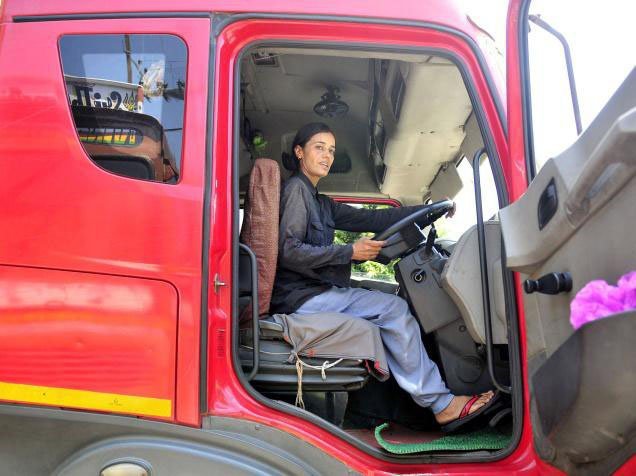 "Perhaps, I am the most academically qualified truck driver in the country," she adds.
This transition to becoming a truck driver wasn't easy. She was ridiculed by a lot of people for her decision and was subjected to snide comments and hostile stares. However, she handled it all by learning how to drive and has driven on all sorts of terrain since 2000. She, however, does not think much of her accomplishment.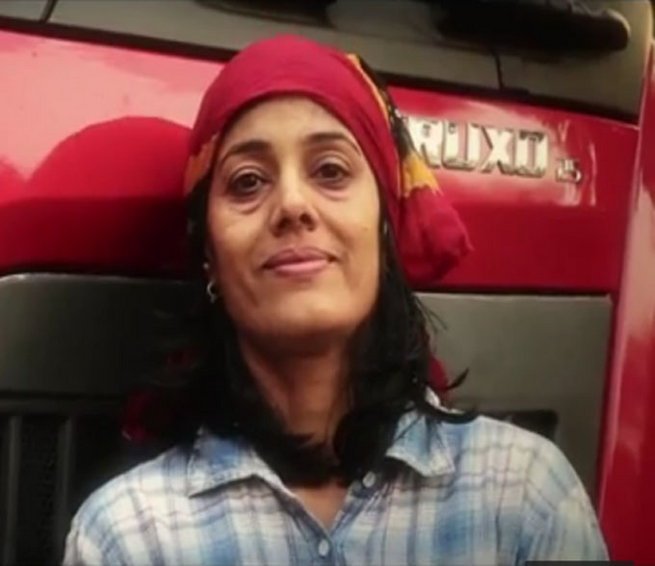 "I certainly am not doing this job because of a resolve to break stereotypes. I am behind this wheel owing to my circumstances. So please don't make out as if I am from another world" said Raghuvanshi.
She had driven 5 lakh km by 2013.
Driving her huge truck has enabled her to look after her children, Yashika and Yashwin both of whom are under-graduate students. 
You might not quite think so but we do believe that you are out of this world, Yogita!