Pranita Kocharekar, a 24-year-old Mumbaikar, is using art to change the way the world looks at anxiety. Kocharekar's simple yet impactful illustrations cover the life of a person coping with anxiety and encourages people to #acknowledgeanxiety.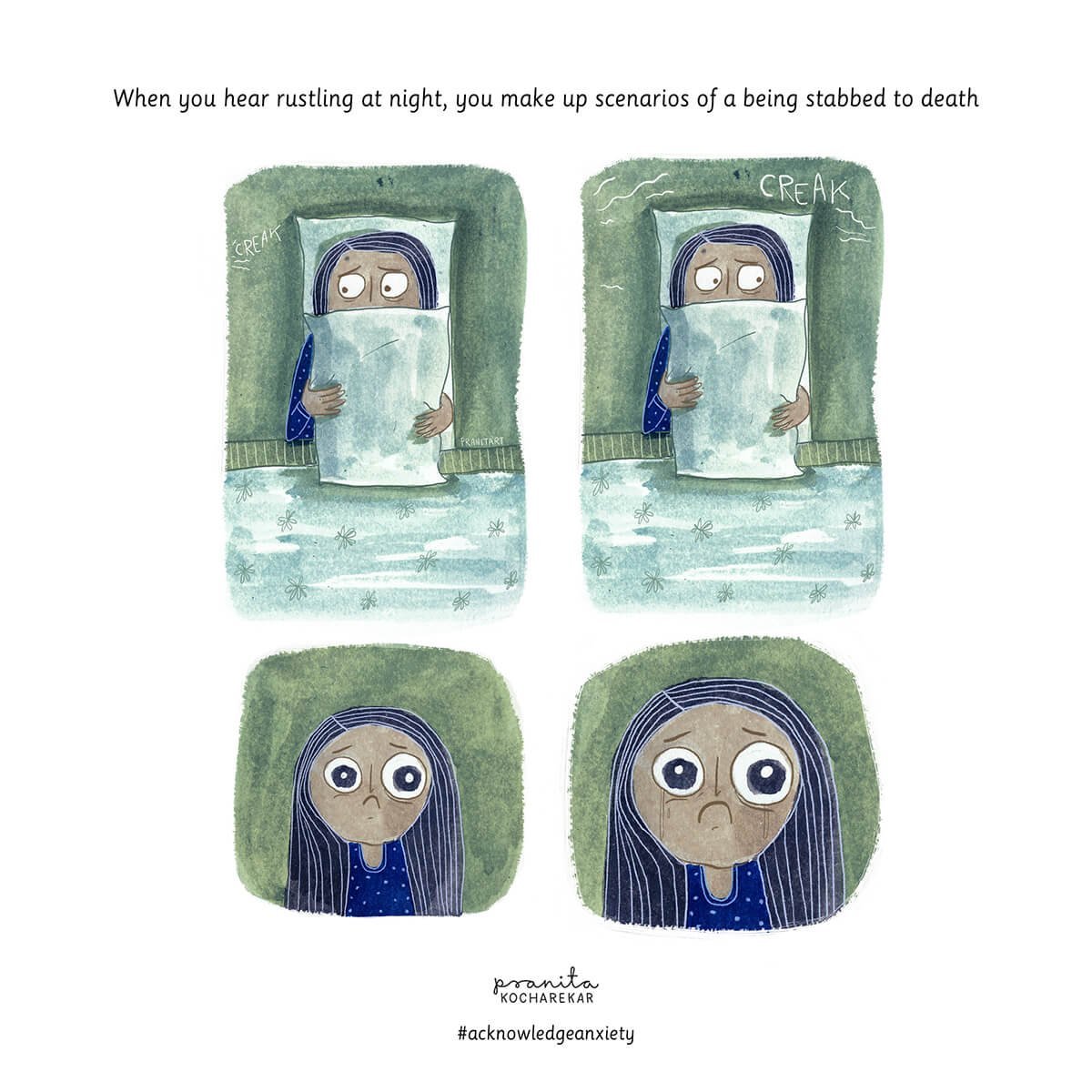 She told Vagabomb, "I did three projects Ponch, Monster, and Stop chasing love. I can't often express myself in words, hence I try drawing my emotions. Ponch speaks about body image, Monster speaks about being saved by love, and Stop chasing love speaks about the thin line between chasing love and embracing it."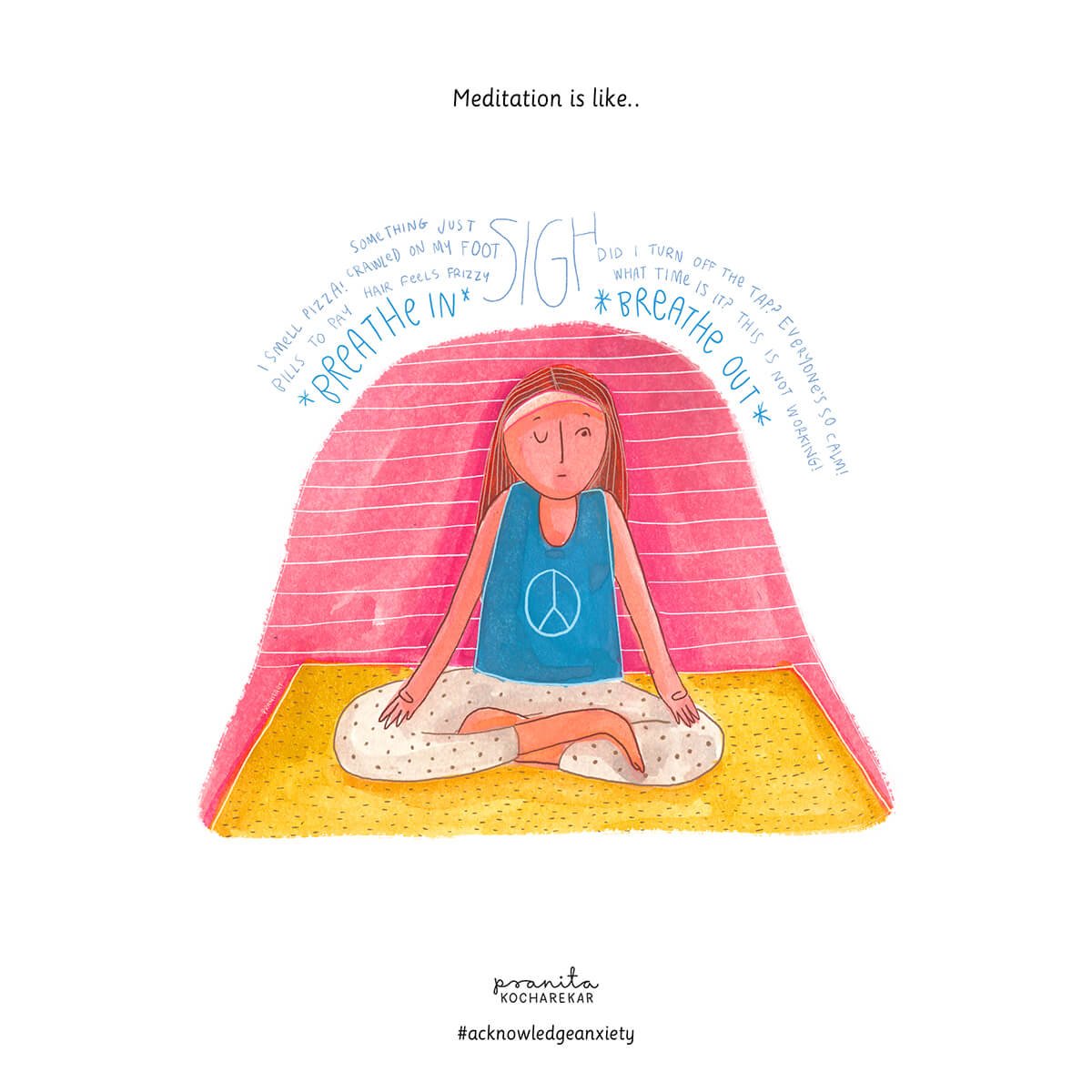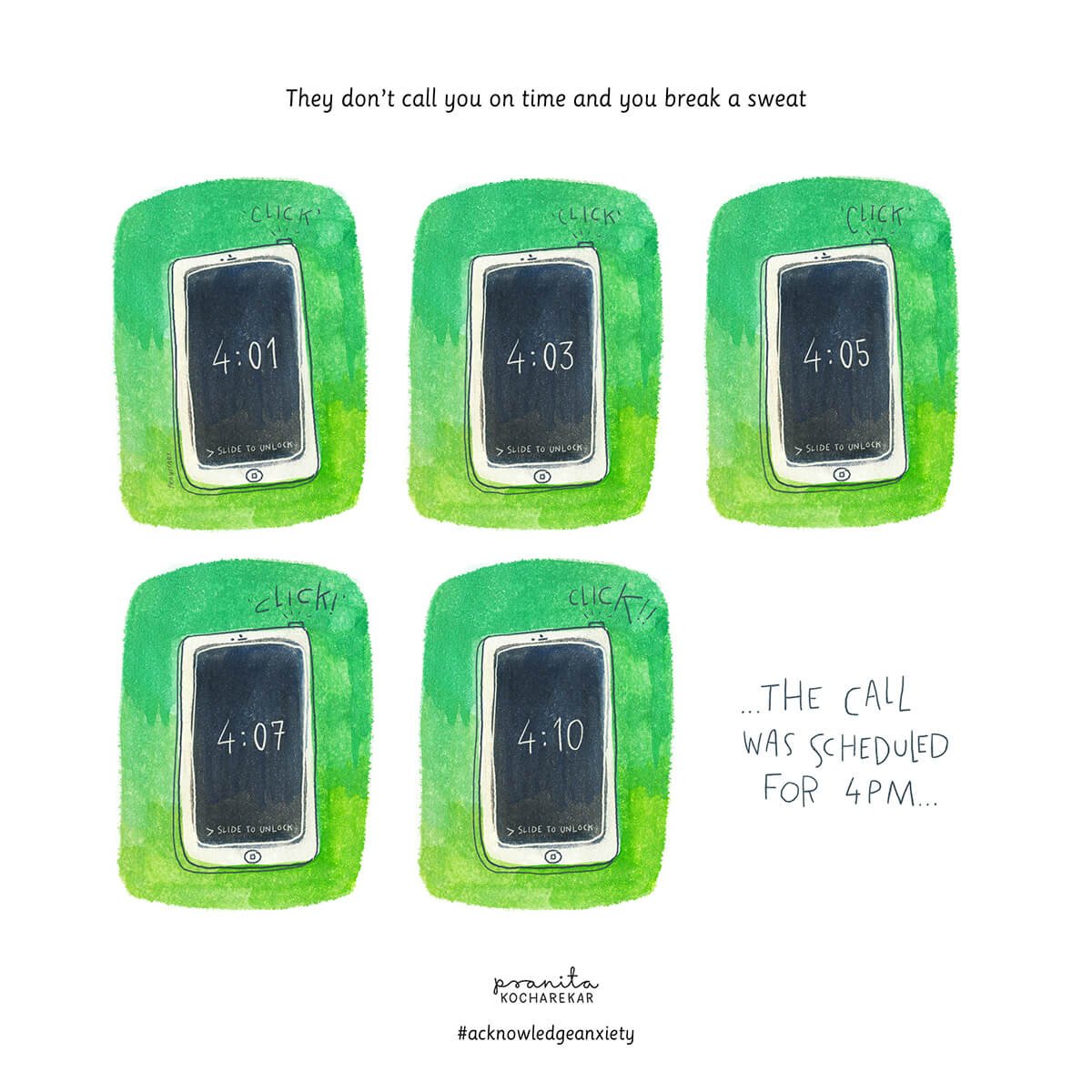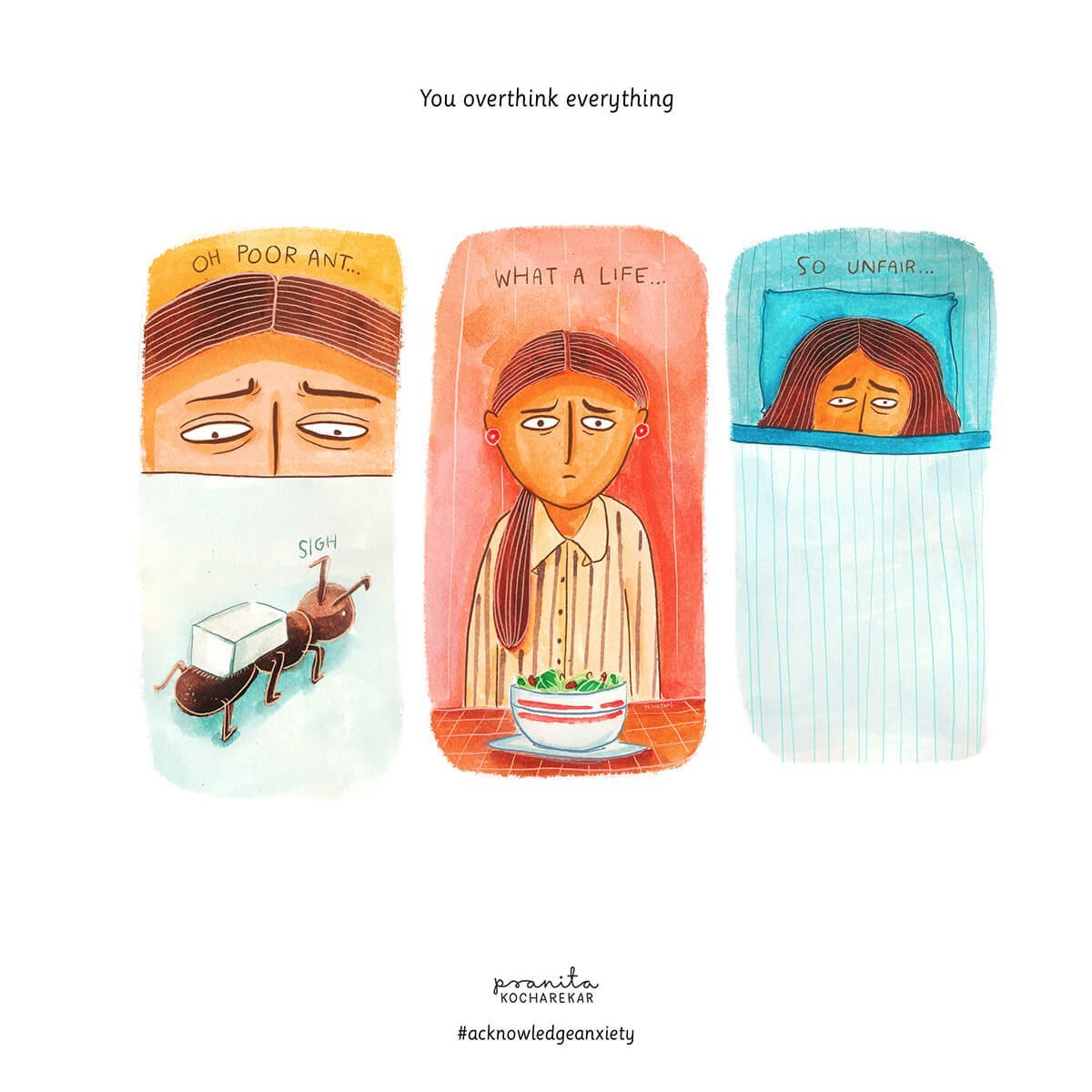 "I began working on projects about mental illnesses in 2016. The first project is called Therapy Sessions. It is a very personal project. Then, I worked on the anxiety series, called Acknowledge Anxiety. I believe mental illnesses are taken very lightly. This is just so people know that they're not alone and any such illness can be fixed," says Kocharekar.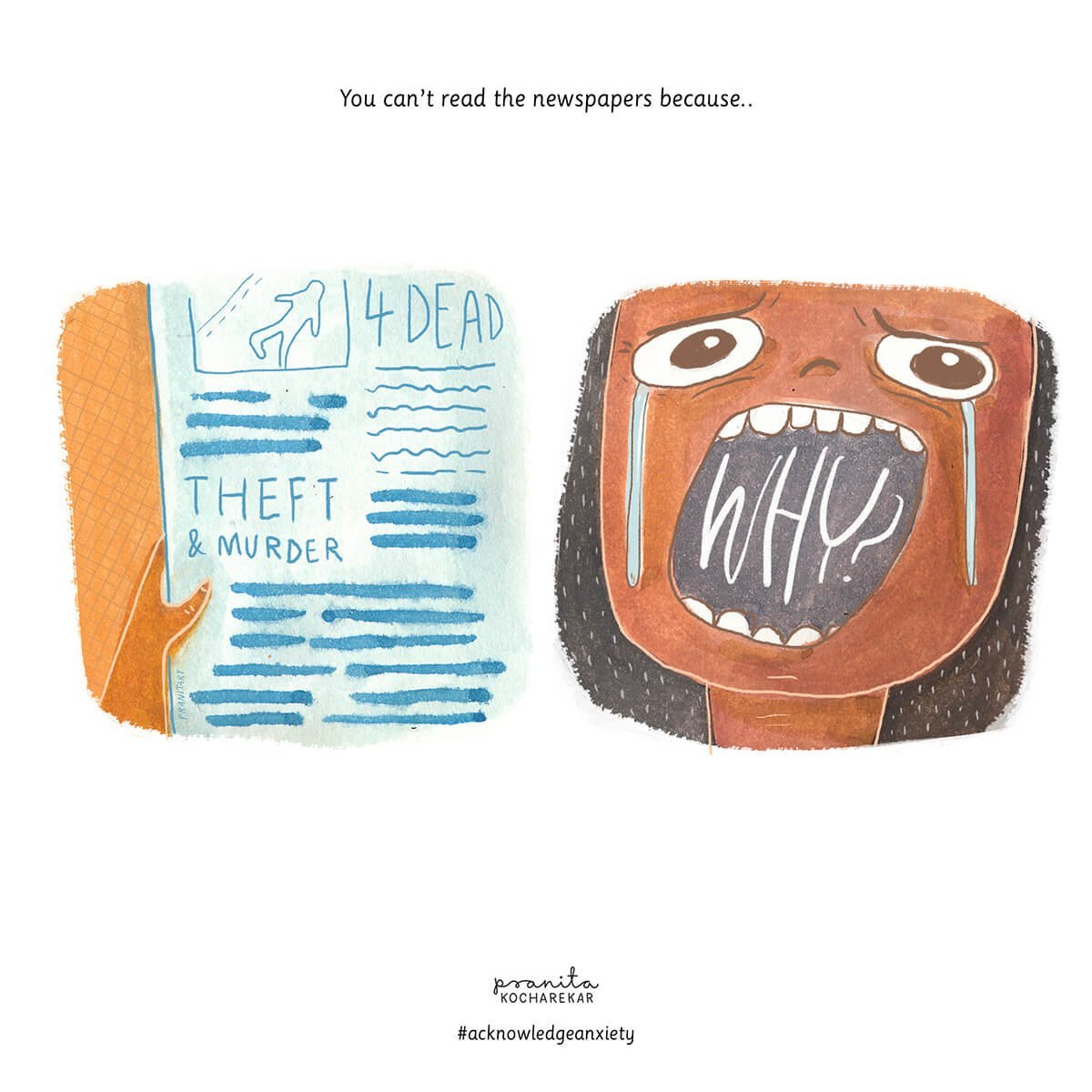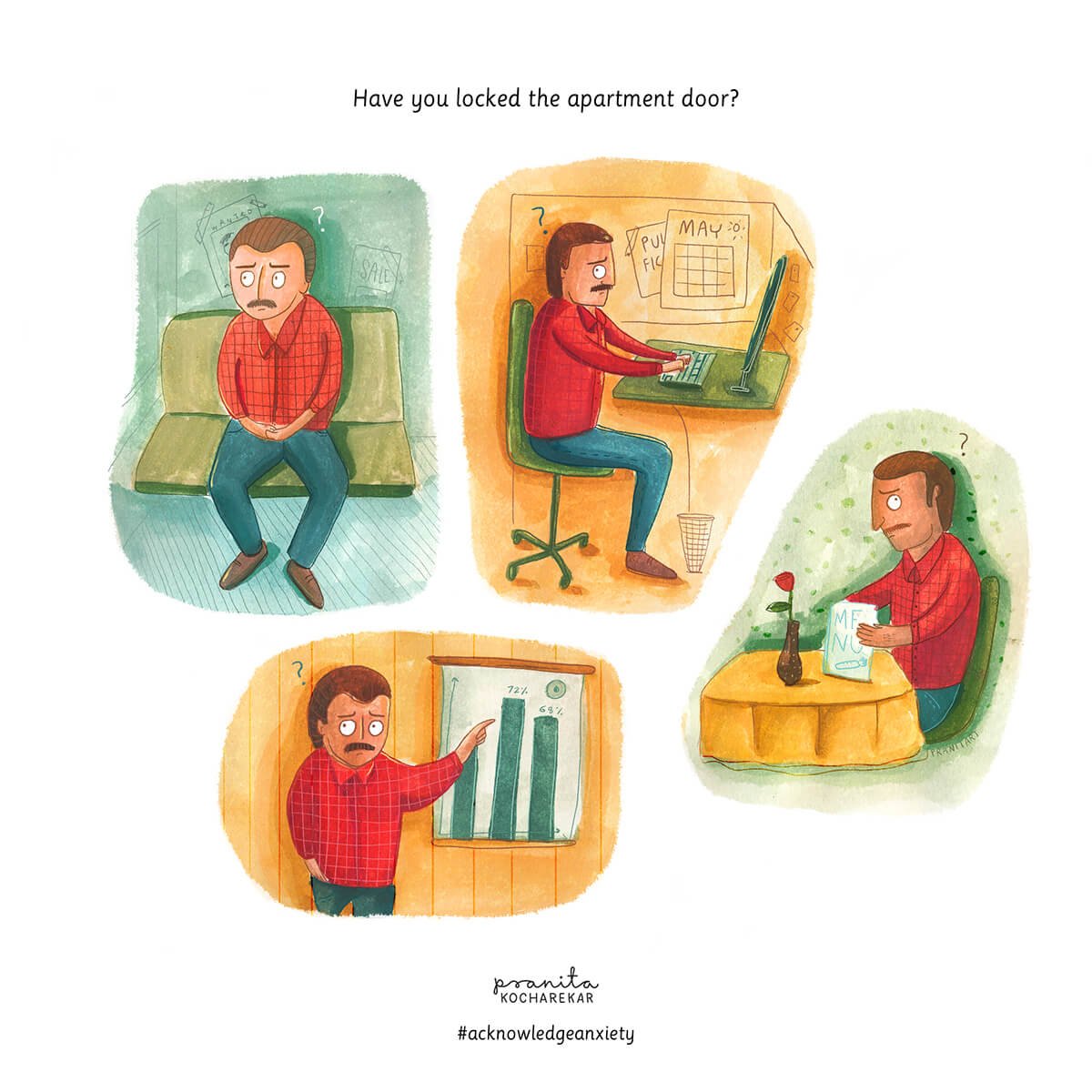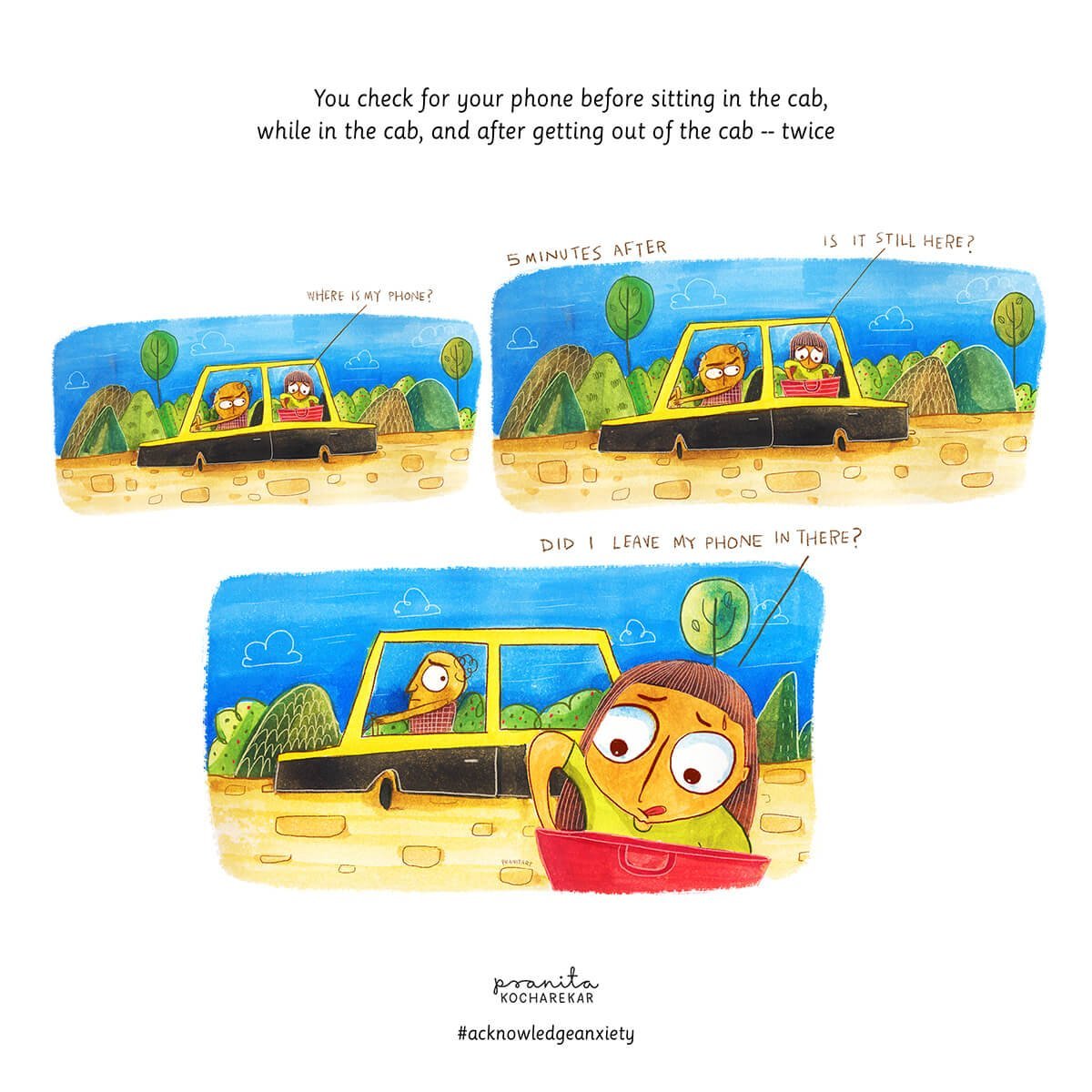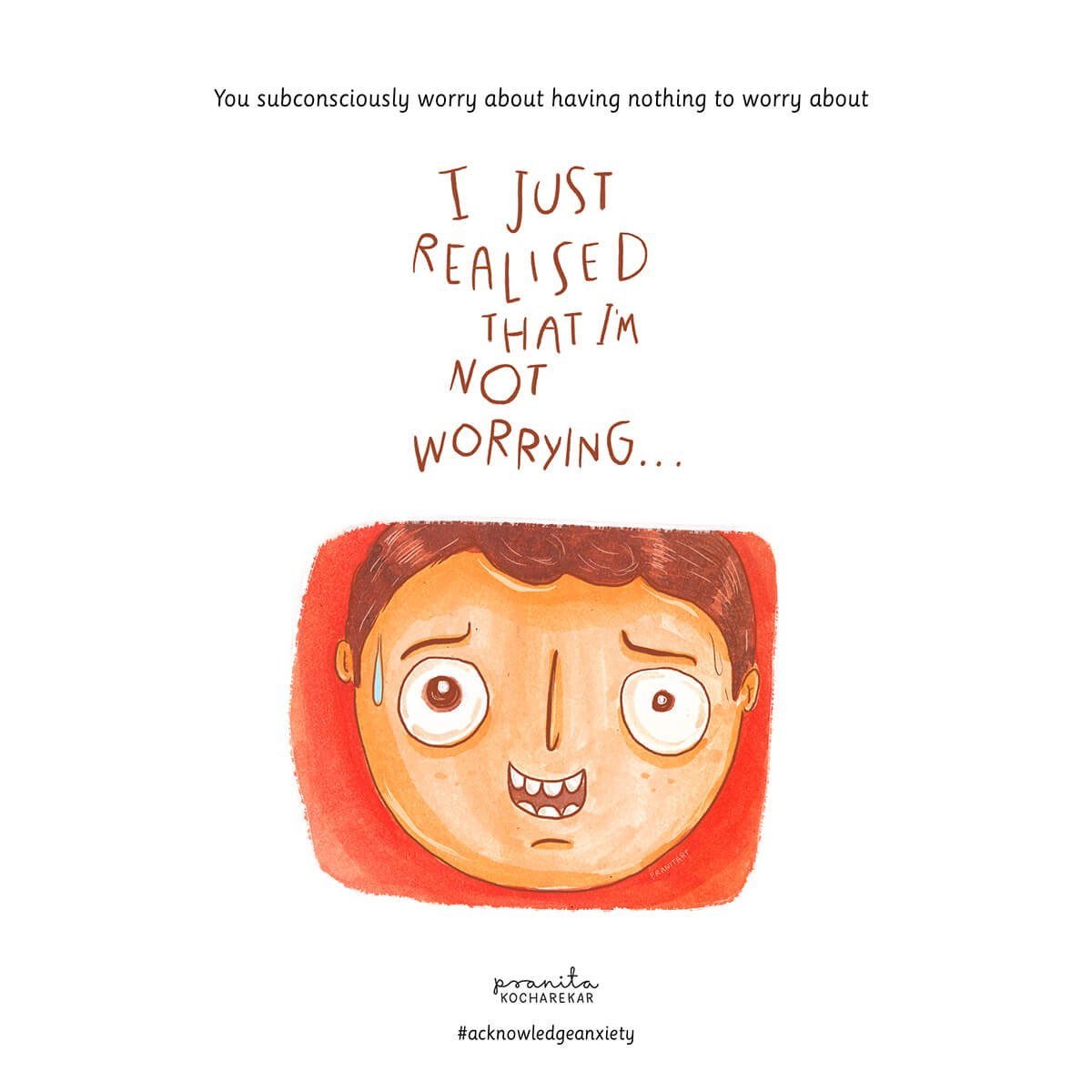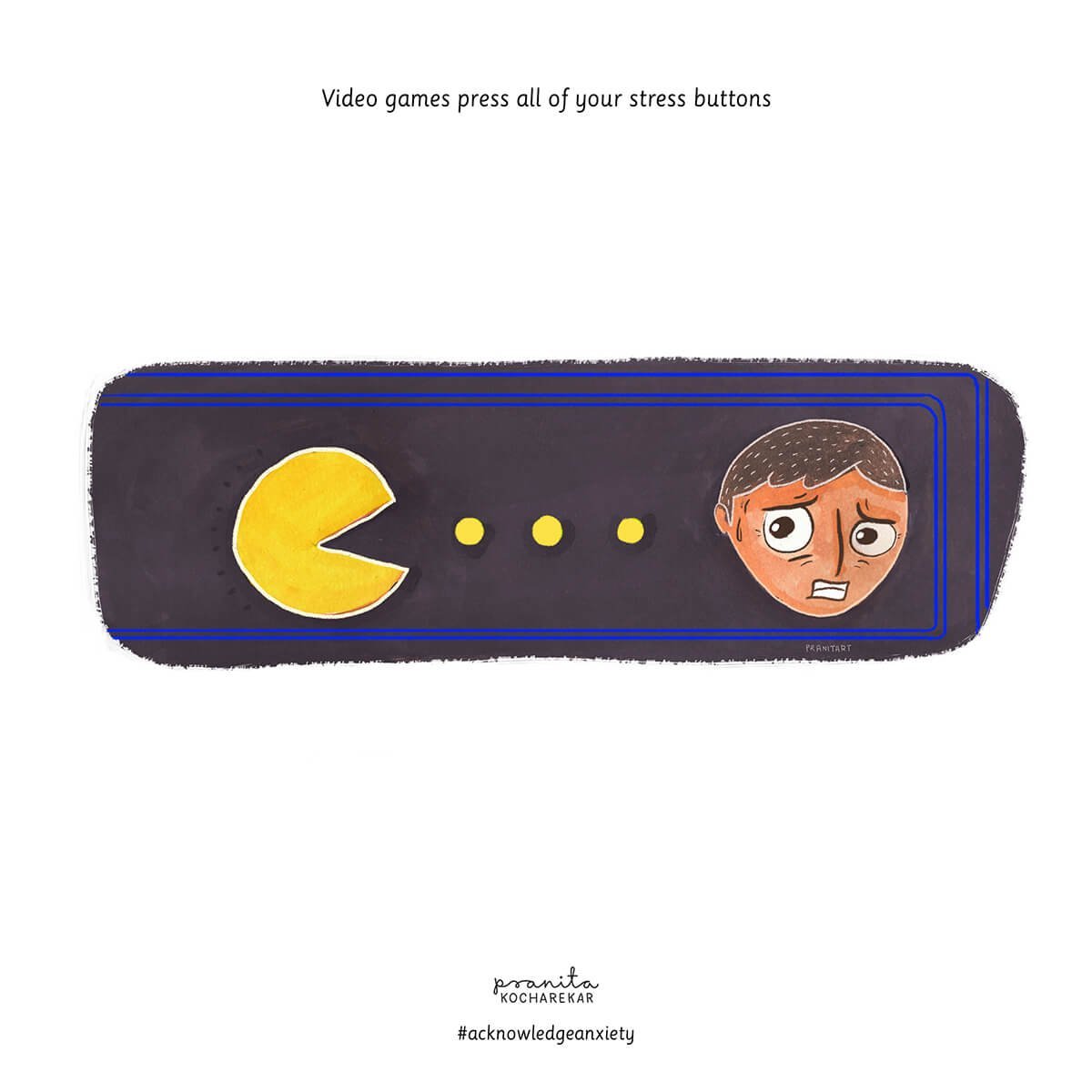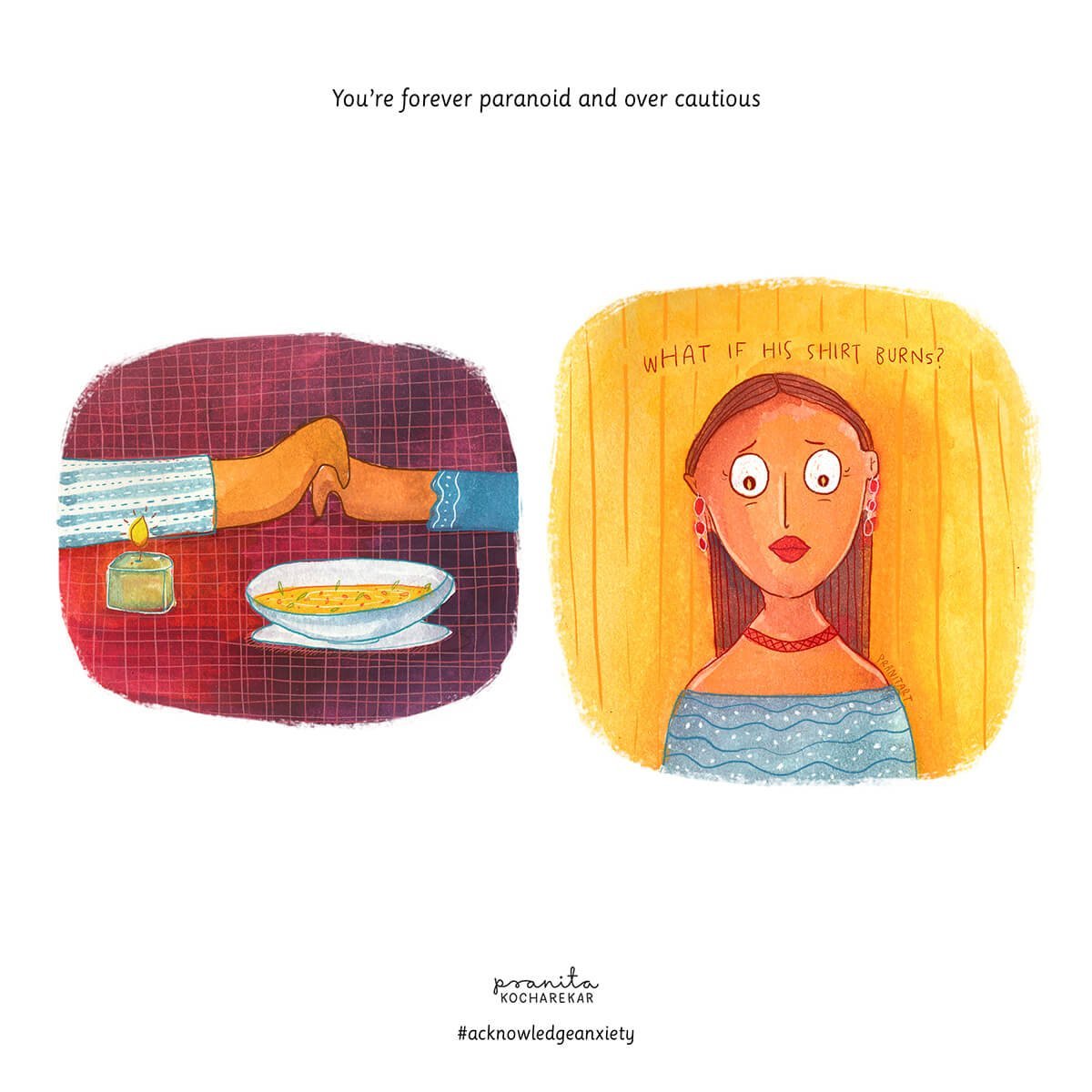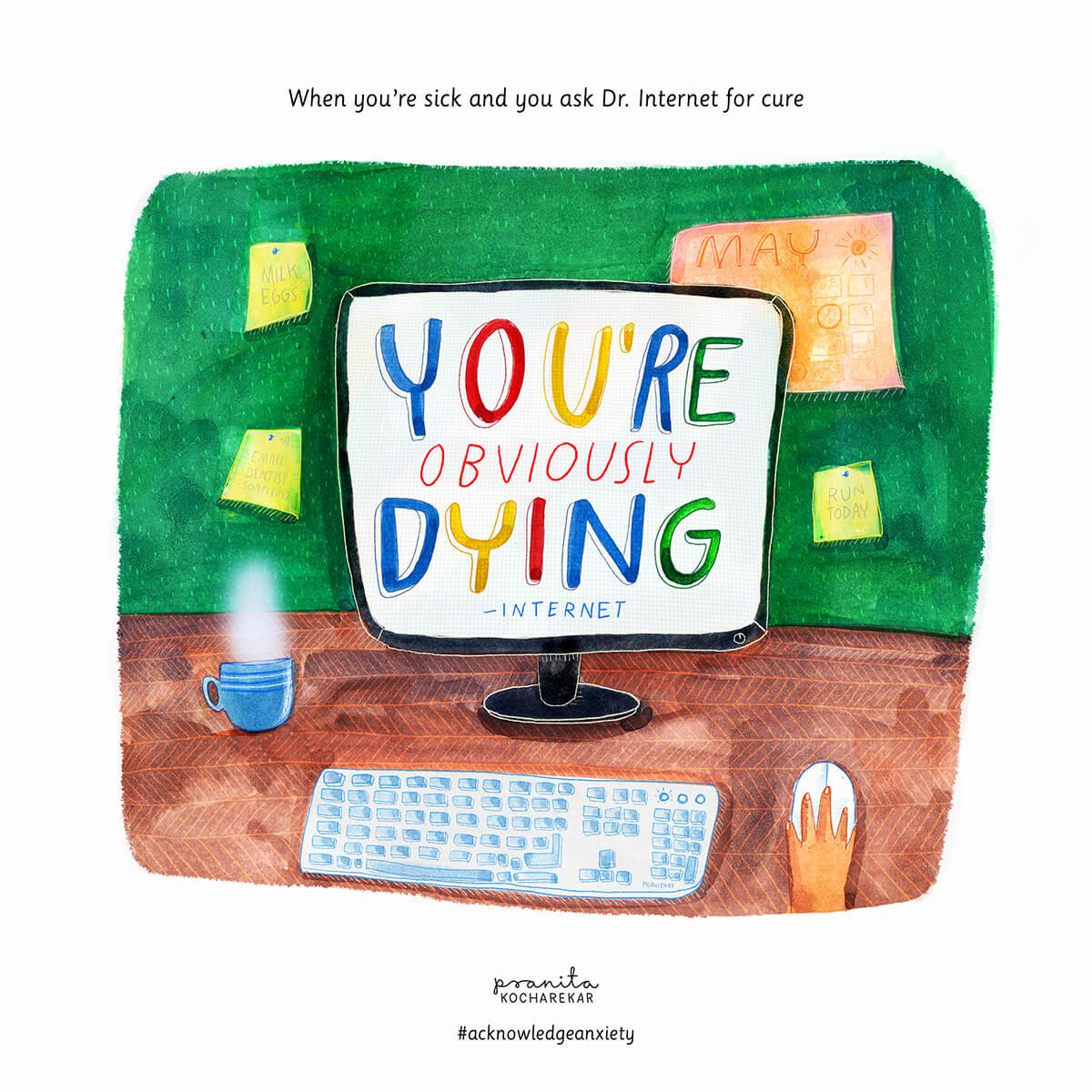 "There are a lot of people who suffer through minor anxiety. During my research, I read about simple breathing techniques that can cure that. Acknowledging each time one gets anxious/paranoid, and being aware of your actions is also the first step to cure," Kocharekar adds. 
For more of this author's work, click here; to follow them on Twitter, click here.