Everyone says there's no age to pursue your dreams, but how many of us actually apply this mantra to our lives? We still do the job we don't like, keep delaying those travel plans or hold ourselves back to do what truly satisfies us for the fear of society, responsibilities, failure and what not. 
How many of us are actually able to gather the courage to follow what our heart yearns for?
When Rukhsar, daughter of Sharif Abdul Samad Khan, an auto driver, saw pieces of a long-lost dream in her father's eyes, she urged him to work towards it. 
Usually, it's the parents who facilitate their kids to achieve their dreams, but this time a daughter's efforts helped her father realize his.
Back in 1991, Sharif had to drop out of Class IX because his family couldn't afford his education and he had to earn to make both ends meet for his family. He took up odd jobs to support his family, got married and had five kids. At this stage, when the 41-year-old decided to resume his studies, it were his daughters who encouraged him the most.  
Khan cleared the Senior Secondary examination with 51% this year, while his daughter Rukhsar scored 66% in higher secondary.
In his daughter Rukhsar's words:
"I used to study in the afternoon so that when my father gets home I can sit and teach him."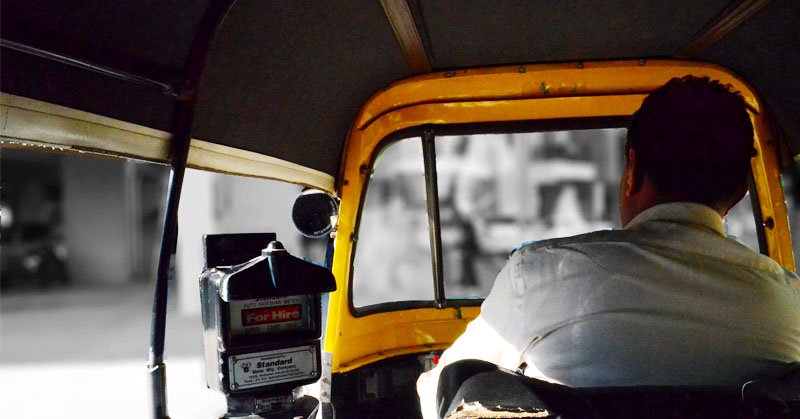 As reported by the Times of India, he said:
"I drive rickshaw for eight hours and study 2 or 3 hours in the evening. My children encouraged me to pursue my education. It is the key to change our lives and end our sufferings."
Khan plans to study further but right now, the whole family is in the mood to celebrate his achievement in their 8 x 12 feet home located in a Mumbai chawl. 
To everyone else, his message is:
"I advise everybody to take up education like me. Education is the key to change our lives and end our sufferings."
You can read the compete story here.