This is no country for young women, I feel at times. But then, at so many times we have heard of unhailed heroes who have (metaphorically) flown to the rescue. There should never arise a scenario where young women have to be 'saved', but one cannot help feel the relief whenever a story surfaces about someone, somewhere, making it out of a lecher's unwanted attention. A cab driver from Mumbai had one such story to tell, and he is warming hearts all over.
This post by Humans Of Bombay talks about a cab driver who's been in the business for 35 years, happens to have seen a lot, and yet one story sticks to him vividly. It's about a young girl, who was being chased by goons in the wee hours of the morning, and he honked to create enough commotion for them to leave. After that, he drove the girl home and she held his hand and wept in gratitude.
He begins by explaining how a girl was being chased down the street at around 12.30 am. The group of drunk men began pursuing her, calling her names.
It was one of those dingy lanes where there aren't a lot of people. I noticed her, because she looked very anxious and when I looked behind her I saw these 2-3 drunk fellows whistling, and calling her names. They then began to actively chase her and I was still across the street – so as a reflex I decided to start honking continuously.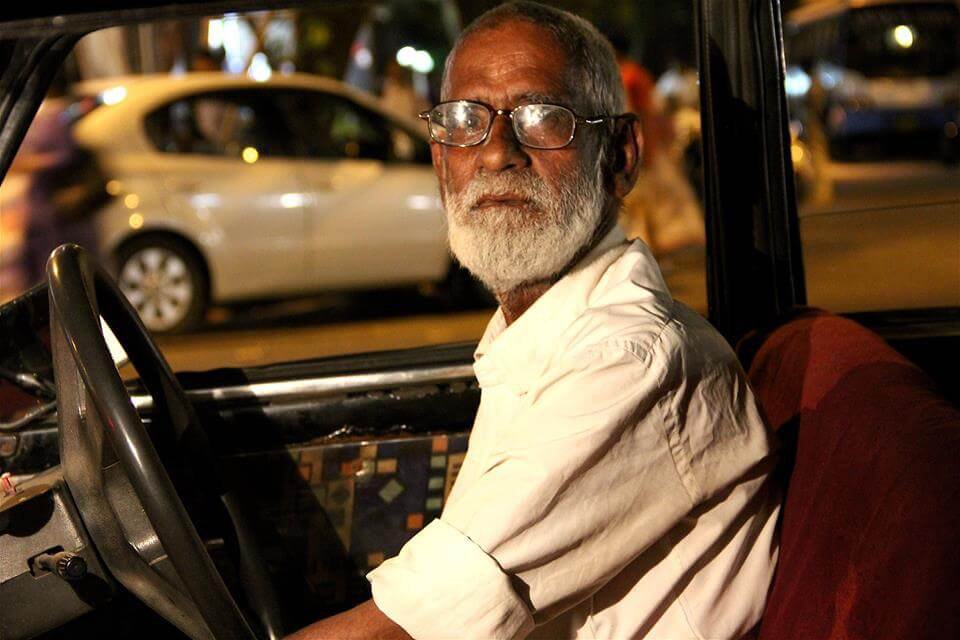 He did not just ignore the scenario. 
The noise created enough alarm, because they were startled and immediately ran away in the other direction. I crossed over, and told that girl that I would drop her home — she was so terrified, she had gone completely pale. We drove in silence for those 2-3 minutes….her house was just around the corner, but when she stepped outside, she caught both my hands, started weeping and thanked me over and over again.
And people have been commenting, praising the hero who wears no cape.

He is being thanked by people for restoring their faith in humanity. With his presence of mind and empathy, he saved a girl's life.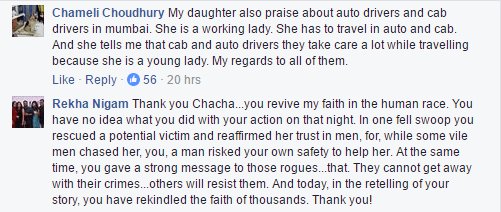 Thank god for people like him, who rise to the occasion and reinstill our faith in mankind.