The underbellies of Indian flyovers in cities are normally shady and dark and associated with underhand activities. Mumbai has unveiled its new, dazzling under-flyover garden, the first of its kind in the city.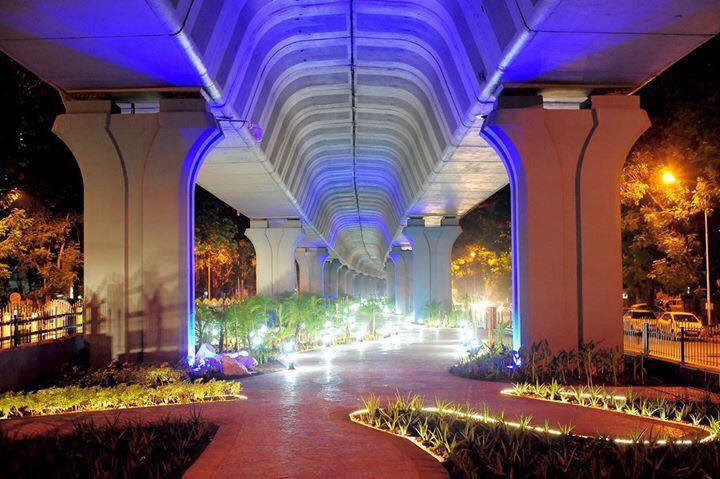 The flyover garden was constructed in 2014 but was a hot topic of contention between the Congress and Shiv Sena.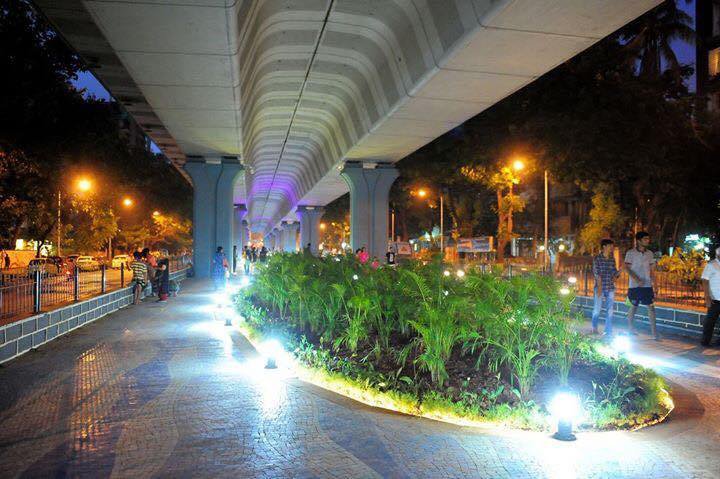 A political tug-of-war between Nayna Seth from Congress and Trushna Vishwasrao from Shiv Sena, delayed the project for several months.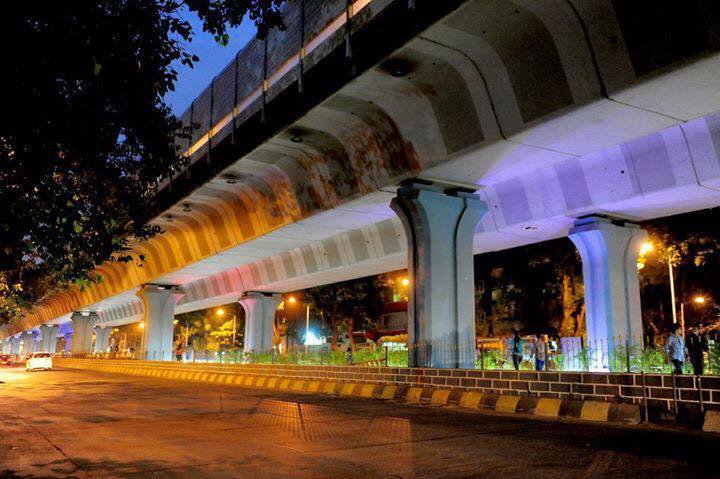 The garden is situated under Tulpule flyover on Dr Babasaheb Ambedkar Road at Matunga.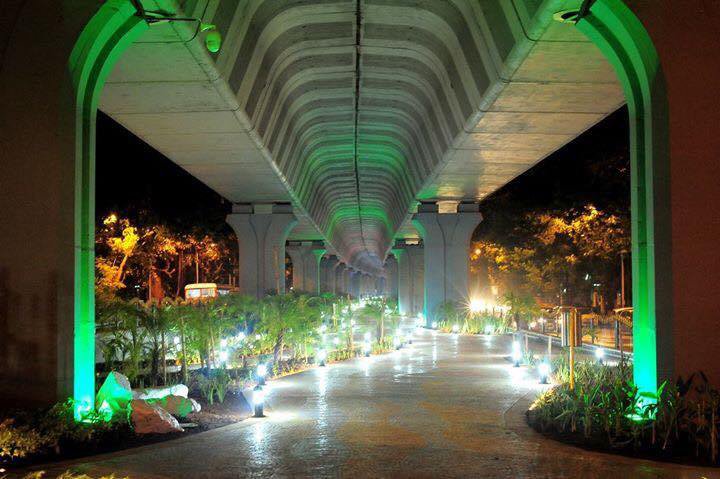 The 5 crore project was inaugurated by Mayor Snehal Ambedkar and attended by residents of the area as well as several politicians.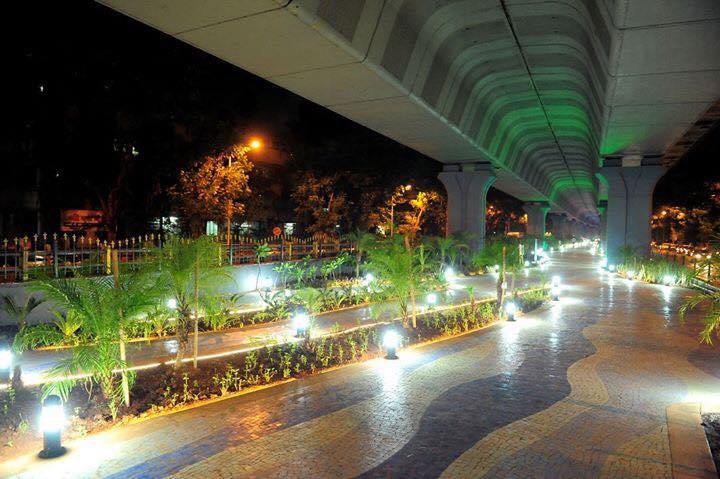 The garden has a 600 metre long jogging track in the shape of the river Narmada as well as a childrens' park.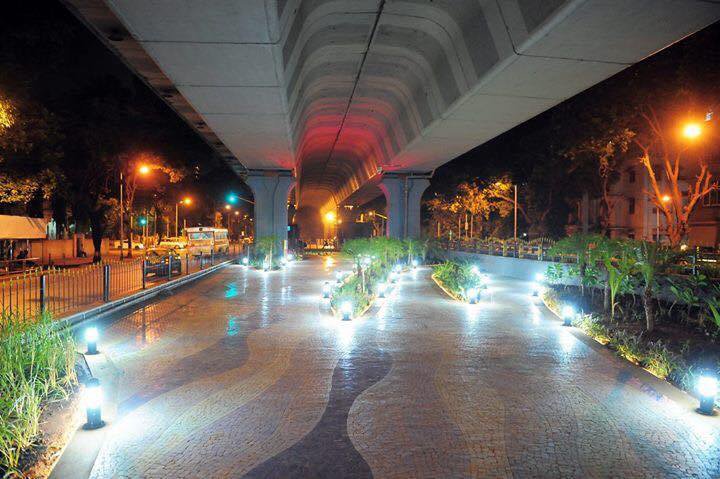 The project was initiated by the 'One Matunga' group who wanted to get rid of gamblers under the flyover and beautify the area.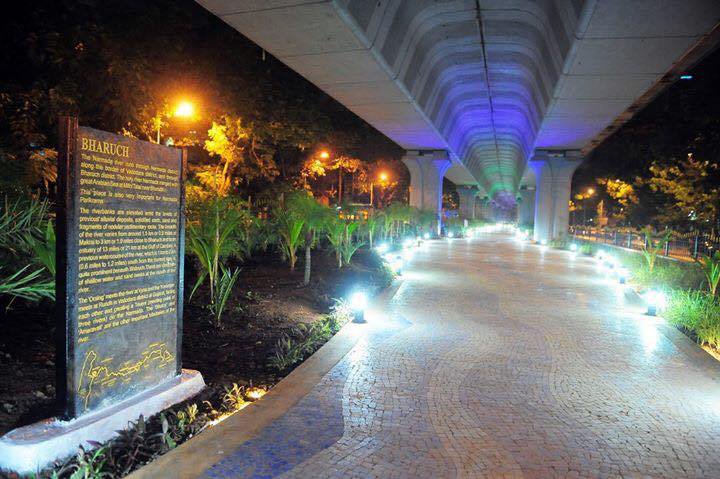 Residents are happy that they will finally have a jogging track in the heavy monsoon that takes place in Mumbai.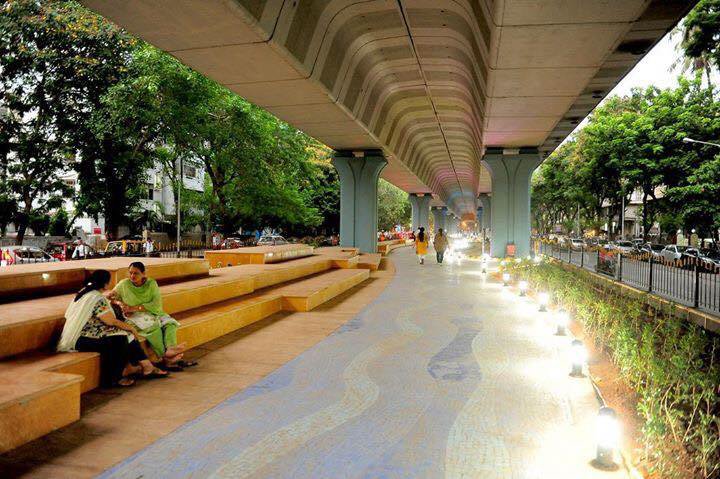 The garden is a welcome change in a city with severe space crunch.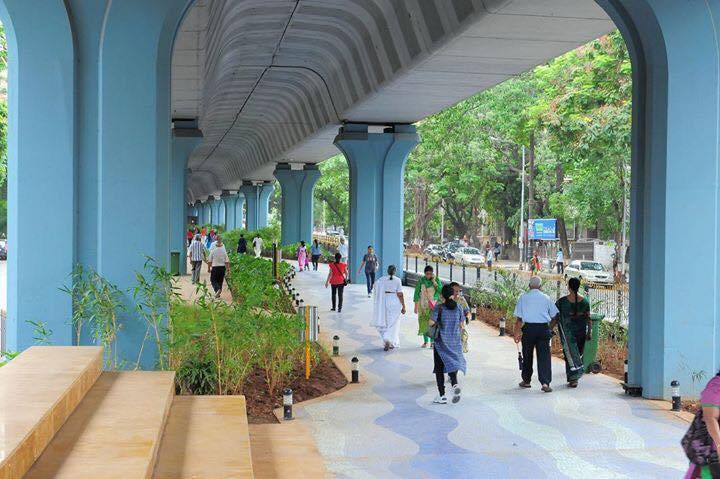 The 'One Matunga' group approached BMC for this project who did a swell job.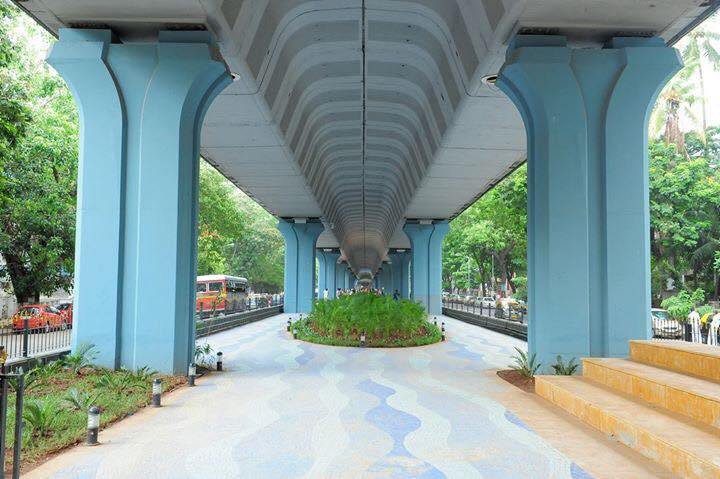 The garden definitely looks stunning at night and is turning quite a few heads in the area!