At first glance the Bombay to Barcelona Library Cafe seems like any other. That is, until you hear its story, you'll be overwhelmed. This cafe near Mumbai International Airport is a gift from a former street child to the children suffering from the same misfortune.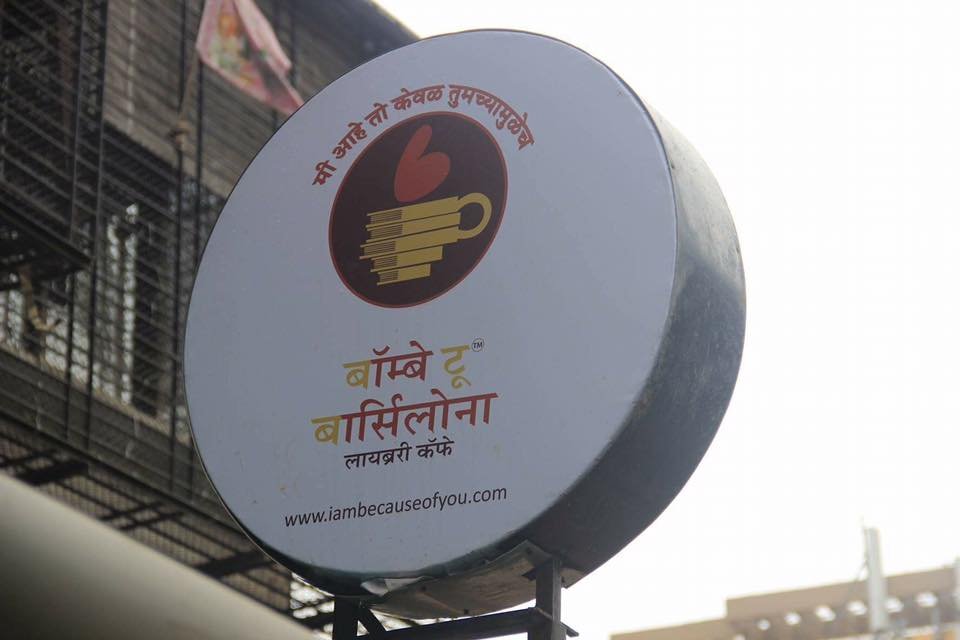 The 36-year-old owner, Amin Sheikh underwent a lot of hardships in his childhood to reach here. Amin had a dream that no one should suffer the atrocities he suffered while growing up, hence this library cafe. He gave opportunities to street kids with equal wages and humane treatment. While talking to ScoopWhoop he said:
It isn't as easy as it seems. I worked very hard for this and this is only because of the good people I've met that I was able to open this cafe. Marta was the inspiration behind writing a book. Being a doctor she wrote a book to raise funds for making a hospital in India. She made me believe that anyone can write! Then Sahir D'Souza my good friend helped me in writing the book. He corrected the grammar and the spelling errors so that more people would get to know my story and we'll be able to gather funds. I fled home when I was 5 and I haven't looked back since.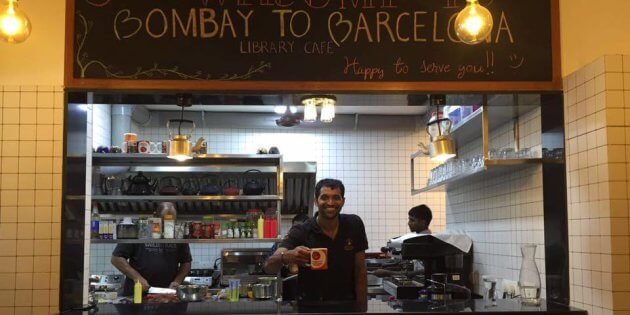 Amin Sheikh had a tough childhood, something so bad that any parent would get chills down their spine imagining the same for their child. His stepfather used to beat him regularly and at the same time he had to work long shifts at the local tea shop just to get food on the table at the end of the day. One day, while playing he tripped and shattered the tea glasses he was carrying. The fear of a brutal punishment forced him to run away from the home. He faced all this at the tender age of 5, the age where a child is usually being pampered and loved. He fled from the home in search of freedom and spent the next few years on railway stations, stealing and begging for survival.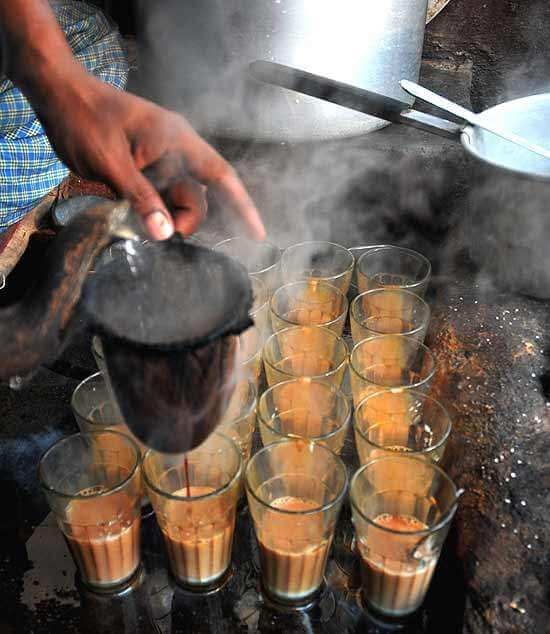 A miracle happened when Amin later found his sister at Dadar station. She had also run away frome home some tim after her brother had. While they had each other, their chances of survival were looking very slim in the world full of people with questionable intentions but one day, a ray of hope emerged from behind the dark clouds. They were discovered by Sister Seraphin, who took both of them to her NGO, Sneha Sadan, an orphanage for street children. He found a reasonable shelter in that orphanage, it being the only place that kept him away from the streets till he was 18.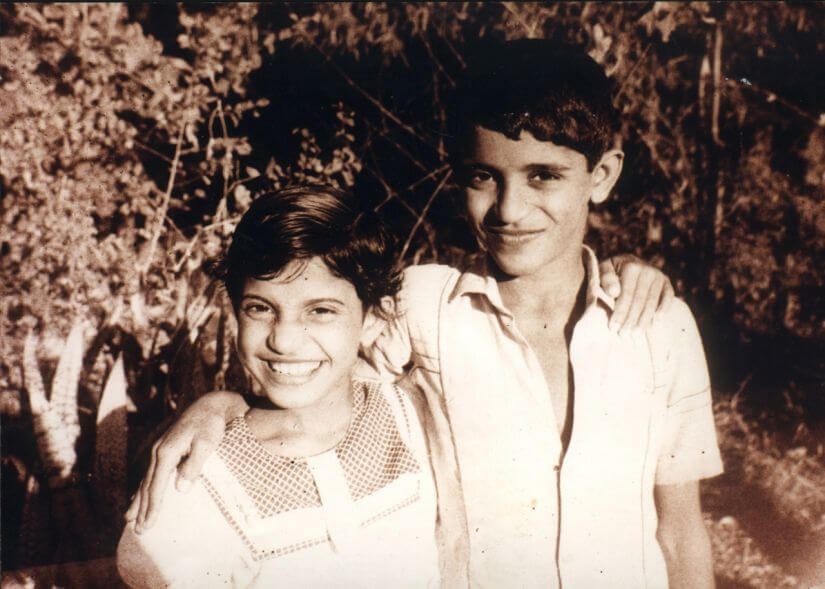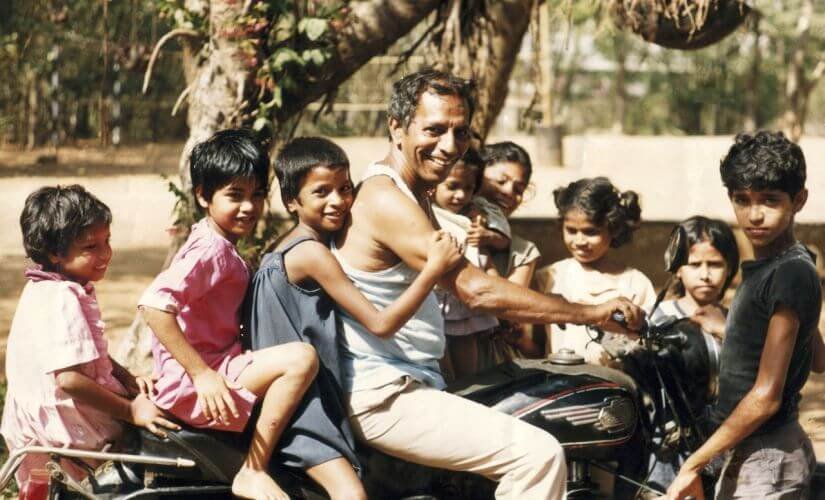 After leaving the NGO, Amin started distributing newspapers for a living. The young guy was a quick learner and soon, he started his own newspaper business. At this time Father Placie from Sneha Sadan called him to his office and told him to work for Eustace Fernandes, the creator of the Amul moppet and a director on the board of Radeus Advertising. Amin was hesitant on being a man Friday for someone but this decision changed his life completely.
Eustace helped Amin a lot on his way forward. Amin learnt English staying with him, became friends with Eustace's friends and also got his help in setting up his one-man-travel company, Sneha Travels.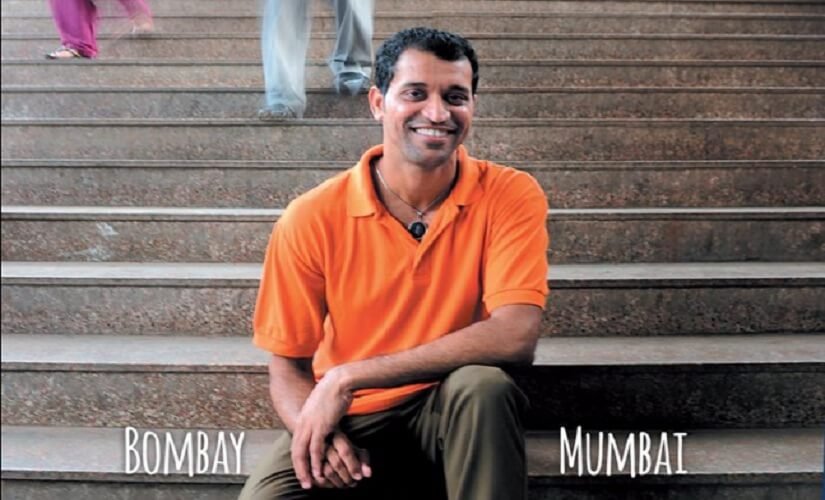 In December 2002, Eustace asked Amin what he wanted for Christmas. After putting a lot of thought in the decision, Amin decided he wanted to join him in his next trip to Barcelona. Eustace refused straightaway but finally decided to take him along. 
Amin liked Barcelona so much that he has been going there every year since then. He was mesmerized by the fact that there were no children on the street in Barcelona and wondered why the same cannot happen in India. He decided he to do something about it. It was in 2010 that Amin realized if he worked towards his goal he would be able to open the cafe that he wanted. With the help of his friend he wrote his autobiography and yes, it's very inspiring.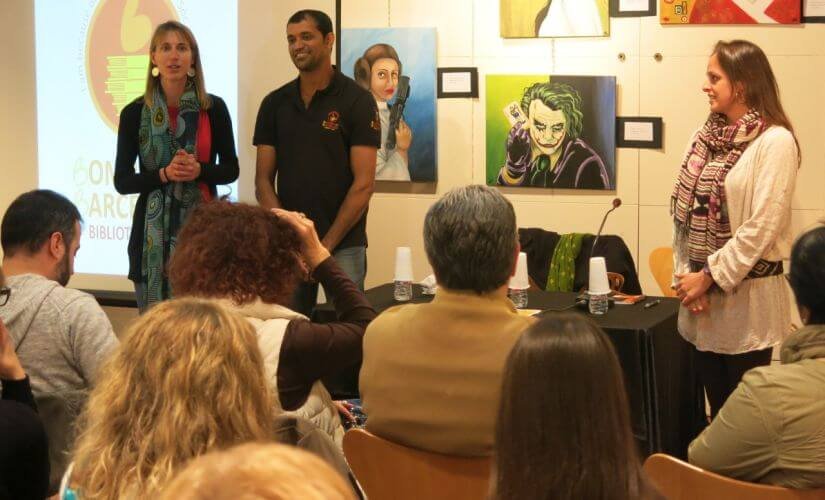 Watch this video uploaded by him in 2014 where he was selling his autobiography on the streets to get funds for opening the cafe:
Hats off to your persistence buddy!