The ongoing merciless heatwave over Delhi and NCR has made the weather an unappetizing nuisance you can't avoid. It's just April and temperatures are already soaring over 43 degrees. When it gets too much to handle, I choose to burn a hole in my pocket and take a cab to office, instead of roasting in a bus or an auto. And even on those unbearably hot days, I would see this man stand on the footpath with a placard.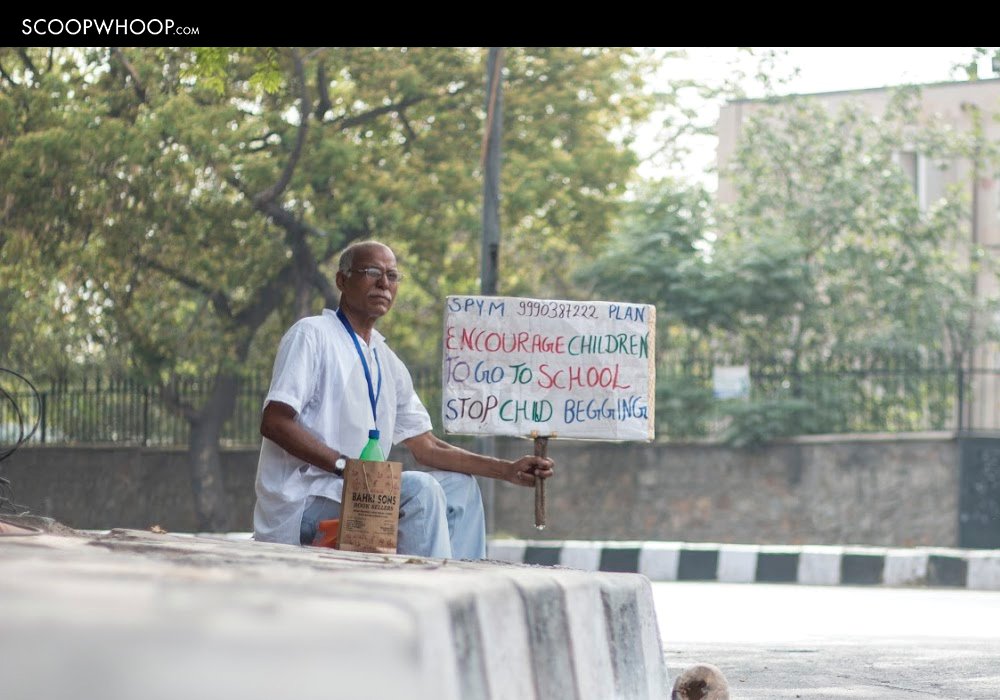 Armed with his water bottle and an orange cap, 63-year-old Sadaqat Hussain Khan holds up a handwritten placard as the busy Delhi street bustles around him. Every day.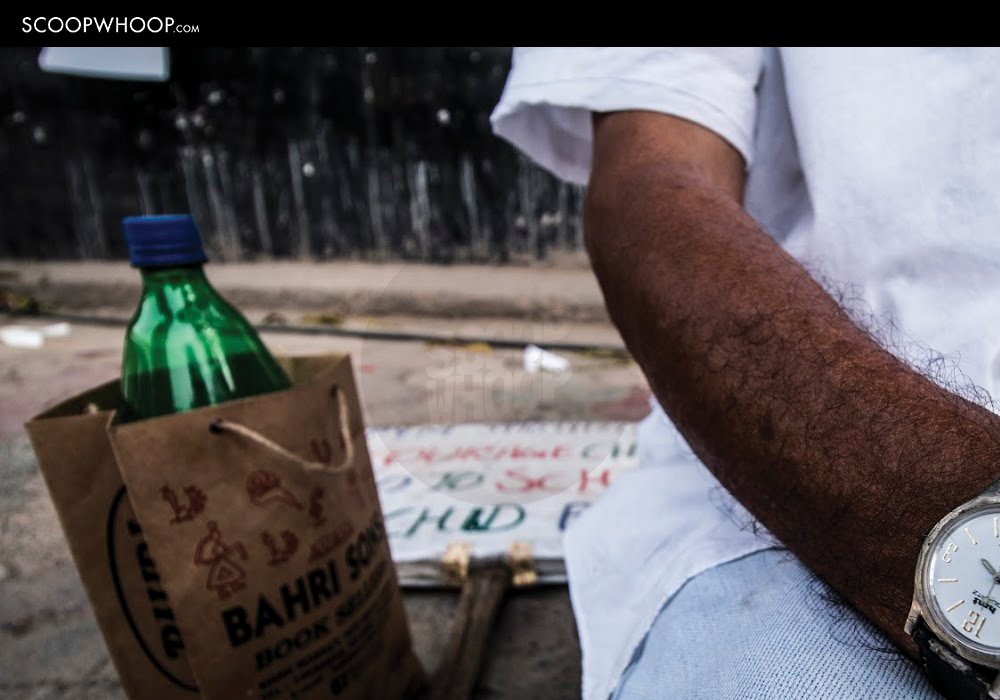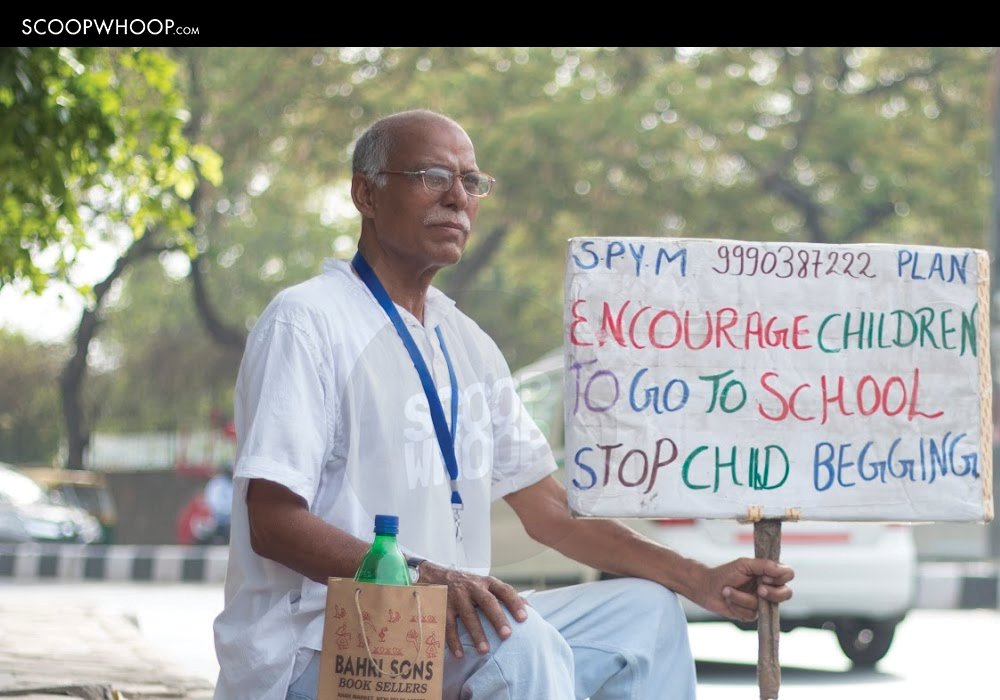 He has one simple message for each one of us. He wants the world to know that by giving money to begging children, we may be doing more harm than good. Instead we must encourage these kids to go to school and get a fair chance at life, again.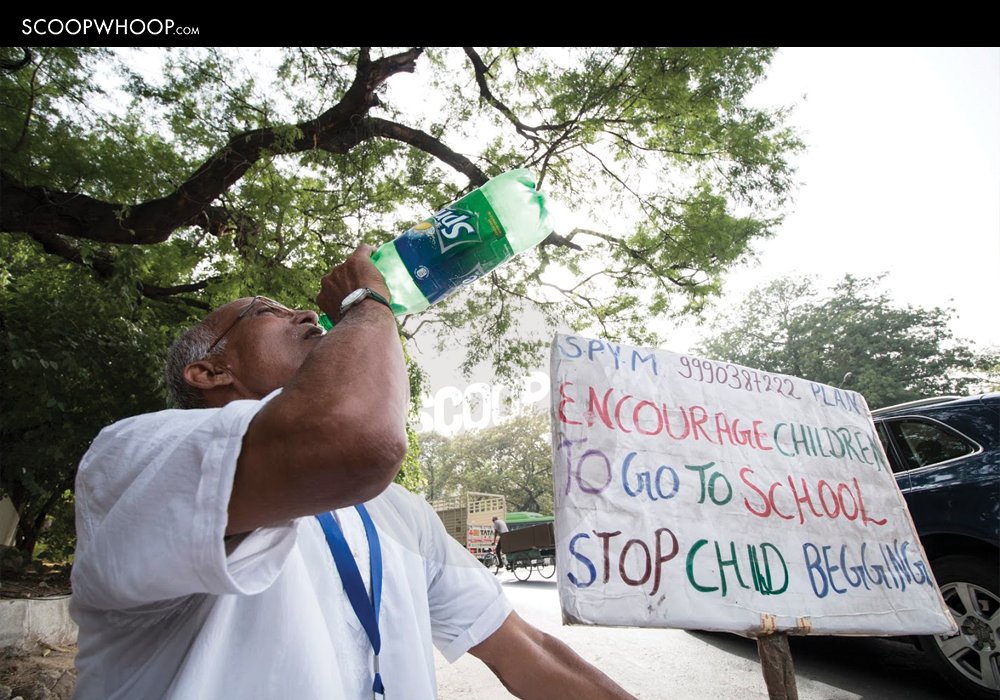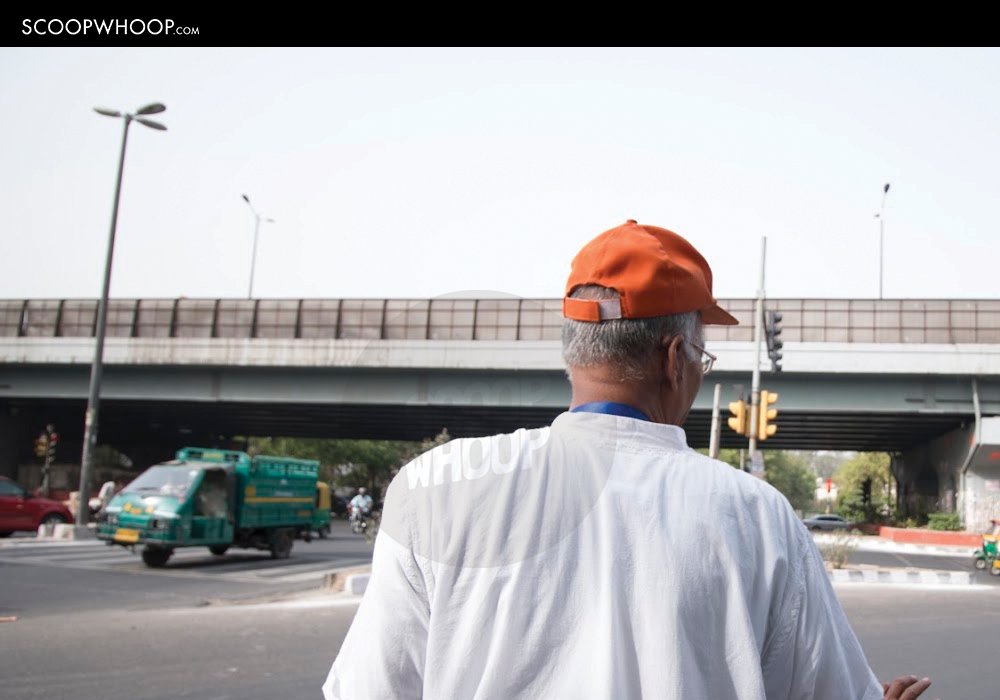 According to Khan, the reason why you should not give money to children on streets is very simple.
You will give them money once, twice, thrice, a year… even more than that maybe. But will you continue to give him/her money every day of every year? When you give them money, you delegate their choice of not going to school and secure a future. You enable their poverty by giving them what you can afford on that one day, but they will get dependent on it forever.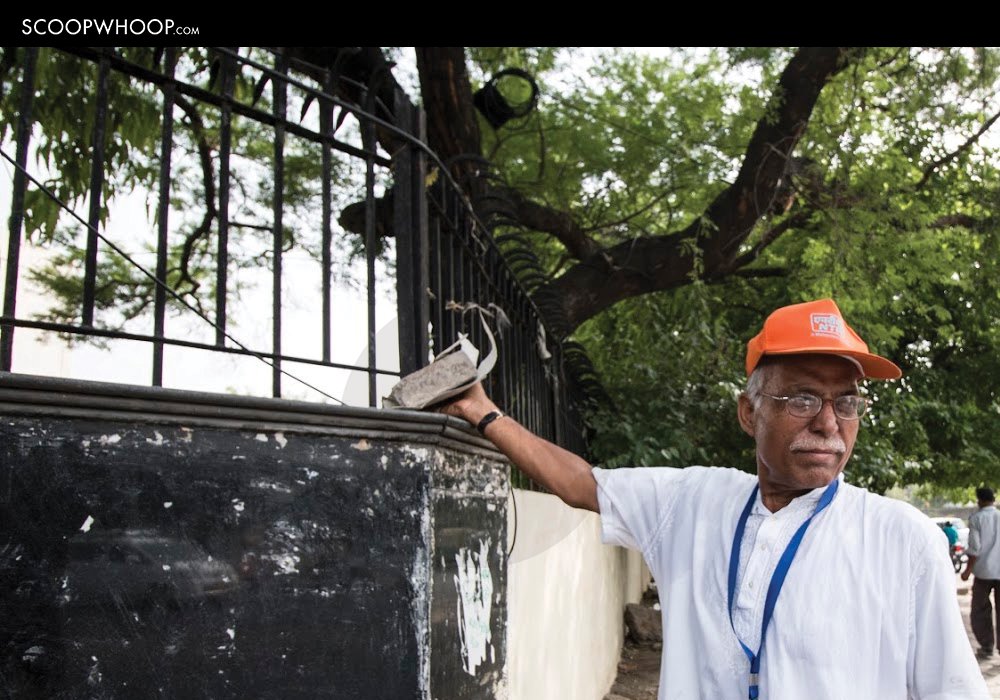 It's a devastating pill to swallow, but when we give money to children, we hurt more than we help. Khan told ScoopWhoop there are better ways to help.
Donate the money you would want to give to the child to an NGO which can ensure that the charity is used to implement their projects to help these children effectively.
Khan works for the Society for Protection of Youth and Masses (SPYM), a non-profit organisation, working in the areas of health and social development.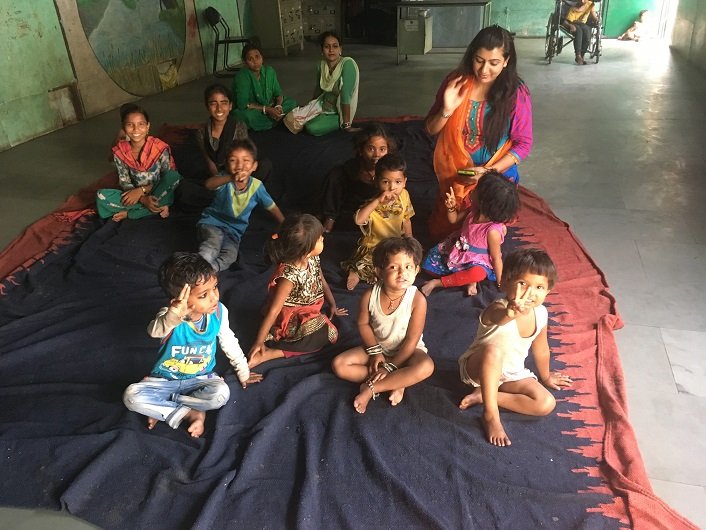 He told us that SPYM built a shelter house near the Ber Sarai flyover to house men, women and families on the streets.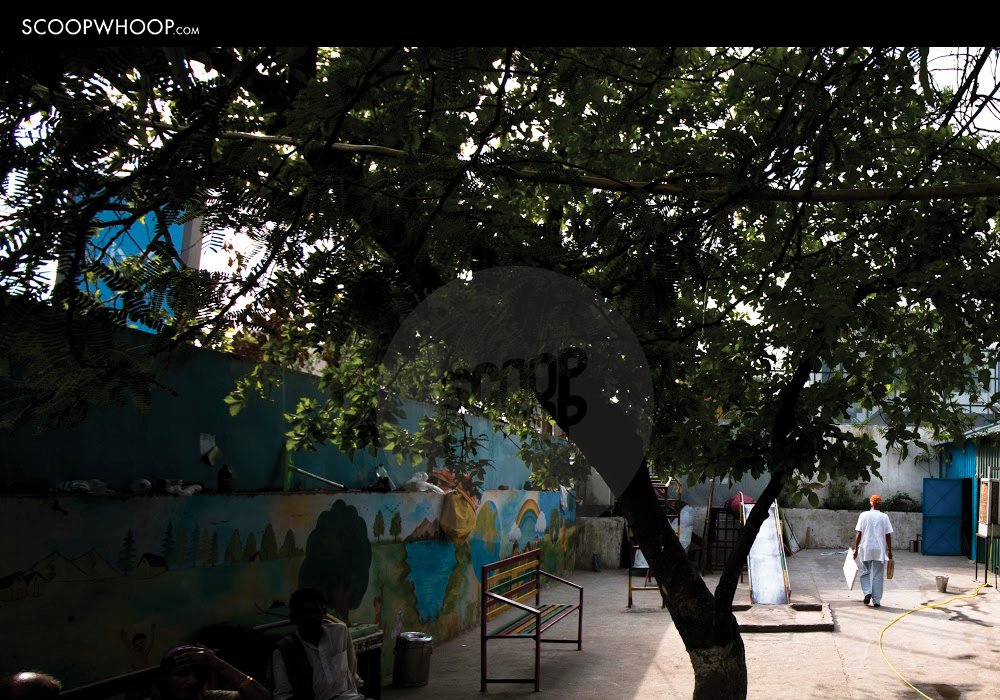 The shelter house gives non-formal education (NFE) classes to the children whose parents live under the flyover. He said,
It took a lot of convincing to get these children to these classes. They choose to beg because it is an easy route to money. They did not want to study because they know they can get money and buy what they can afford from that. Education never seemed important to them.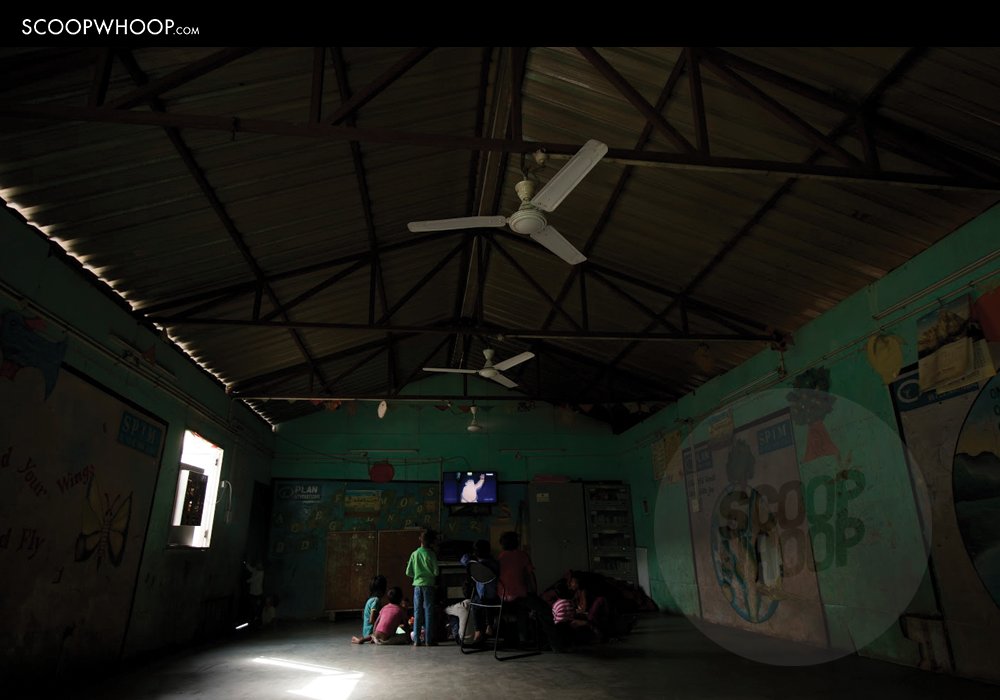 Pooja Sharma, Khan's colleague at the shelter, said the guardians of the children didn't want them to study and babysit the house instead, while they were out earning bread and butter for the family.
They want their children to take care of their younger siblings when they are out for work. But after much convincing, we have seen some results. Parents who did not want to send their children here, now question them if they see them missing the classes. And the kids like it here. We don't just teach them here, they play games and watch TV as well.
Khan was born in a financially weak family. His father died when Khan was only two years old. Their mother, a daily wage labourer, brought up her four sons, single-handedly.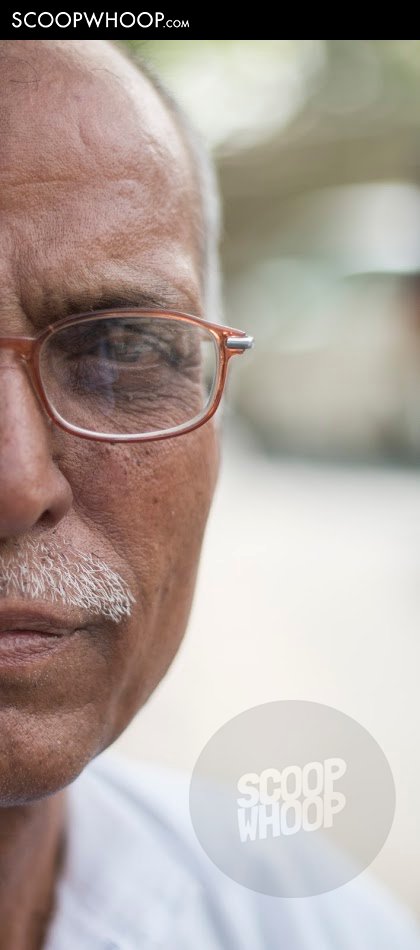 He told ScoopWhoop,
I loved studying, but time and again, I would drop the idea of continuing higher studies because I knew we could not afford it. I knew nothing but education will emancipate us and that thought drives me to help children. I have given my children the best. My daughter studies in JNU and son is doing his bachelors. I am satisfied in life personally, but the need to liberate these children gives me a reason to stand with a placard every day.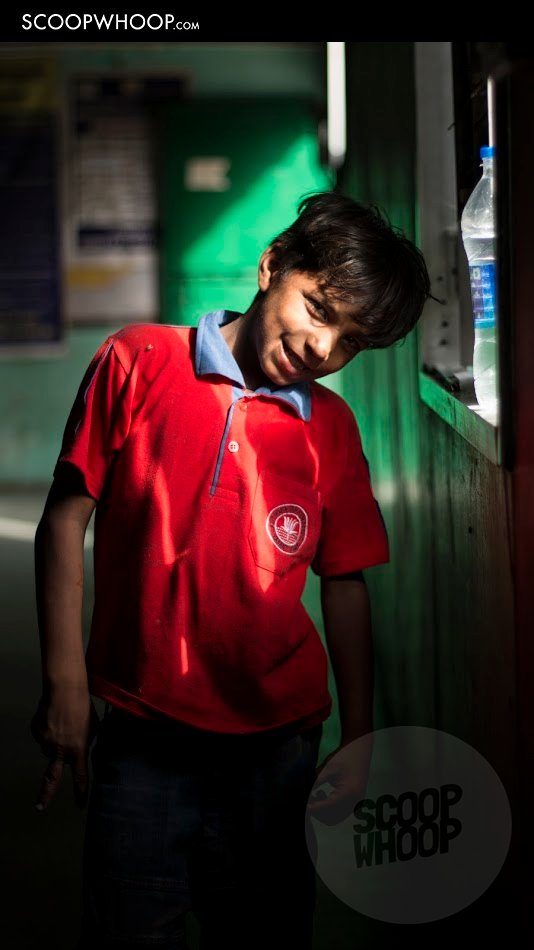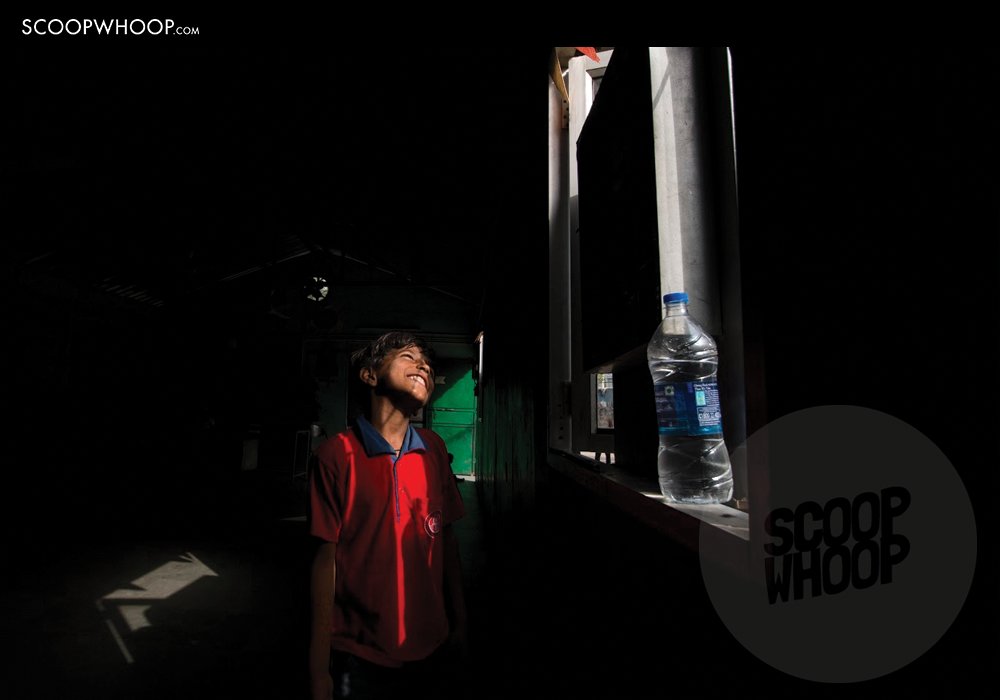 The decision to not give money to child beggars doesn't mean we have to turn our back on them. But we need to consciously make sure that we don't encourage long-term poverty.