It takes years of preparation for athletes and players to get ready for Olympics. They follow a carefully designed regime of diet and exercise, and we can't even imagine the sacrifices they make for ultimate glory. Even on their cheat days, they workout for an extra hour to burn those calories because they just can't afford to go off the rails. That's what world-class discipline is all about.  
So what makes a champion? Here's a look at the diets of some of the most popular Olympians:
1. Michael Phelps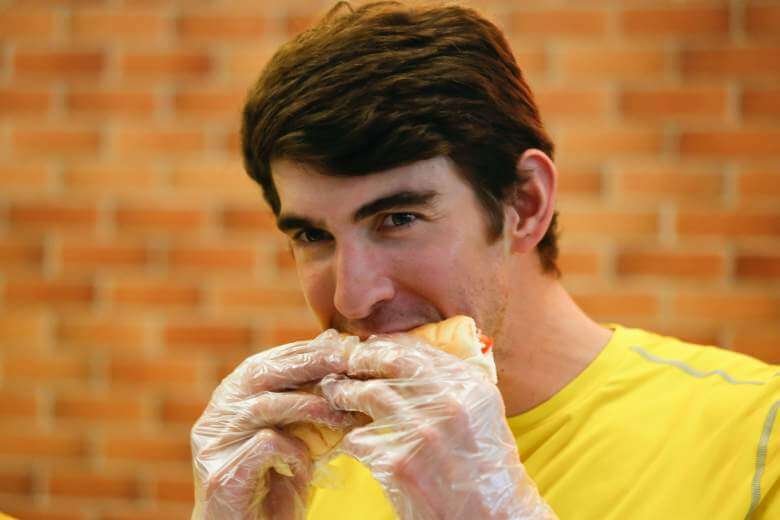 Michael Phelps's diet became the talk of the town when it was revealed that the swimmer was devouring 12,500 calories per day during the 2008 Beijing Olympics! His Olympic-sized meal included fried egg sandwiches, two pounds of pasta and an entire pizza that he was downing daily! Eight years later, at the Rio Olympics, the most decorated Olympian told the Washington Post that he doesn't eat that much now, and eats just what he needs. In a live video he said that these days he's enjoying grilled chicken and Mexican food.
2. Usain Bolt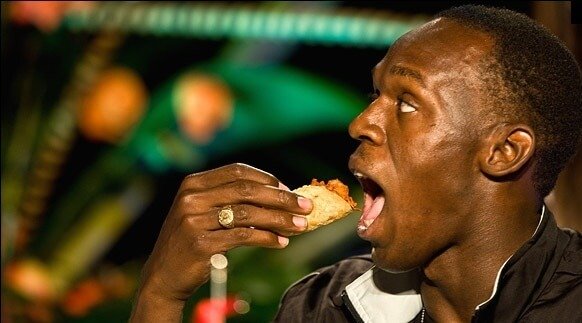 The sprinter shocked everyone when he revealed that he ate 1,000 chicken nuggets during the 2008 Beijing Olympics! This time around, he is reported to have control his craving for hot wings and makes sure that his diet includes lots of vegetables, such as broccoli yams, and Jamaican dumplings. His typical diet includes an egg sandwich for breakfast, pasta with chicken breast or corned beef for lunch, Jamaican dumplings with vegetables for dinner and fruit for snacks.
3. Andy Murray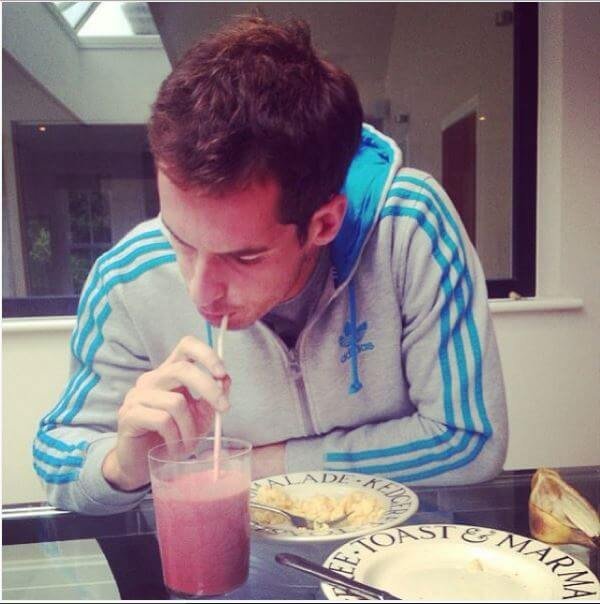 Andy Murray eats an elaborate breakfast while training. His meal includes a bagel with scrambled eggs, half a bagel with peanut butter, a smoothie with bananas, berries and milk, and a whole melon. Before a match, he eats some salmon and rice. He consumes pasta with broccoli and chicken after the match. Although he follows a strict diet plan, he likes to indulge in an ice-cream when he's not preparing for a match!
4. Saina Nehwal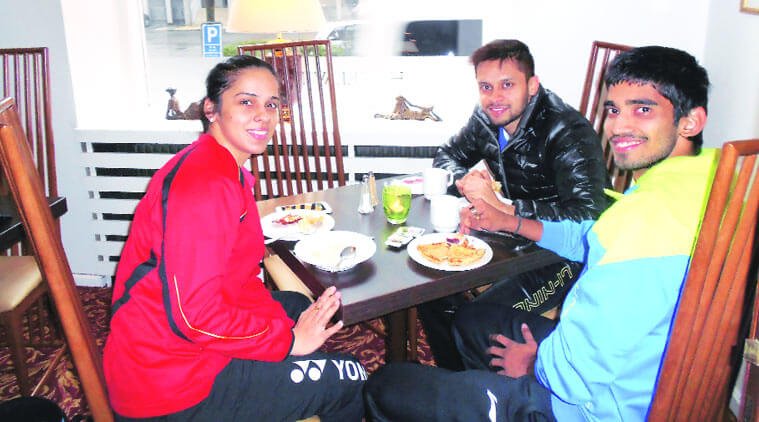 The badminton champion includes eggs in her breakfast for proper protein intake and completely cuts down on unhealthy and junk food. She eats steamed food and salads and prefers eating before 7.30 in the evening. While she takes in 2500 calories on a regular day, she doubles it to 5000 calories while training for a tournament.
5. Sania Mirza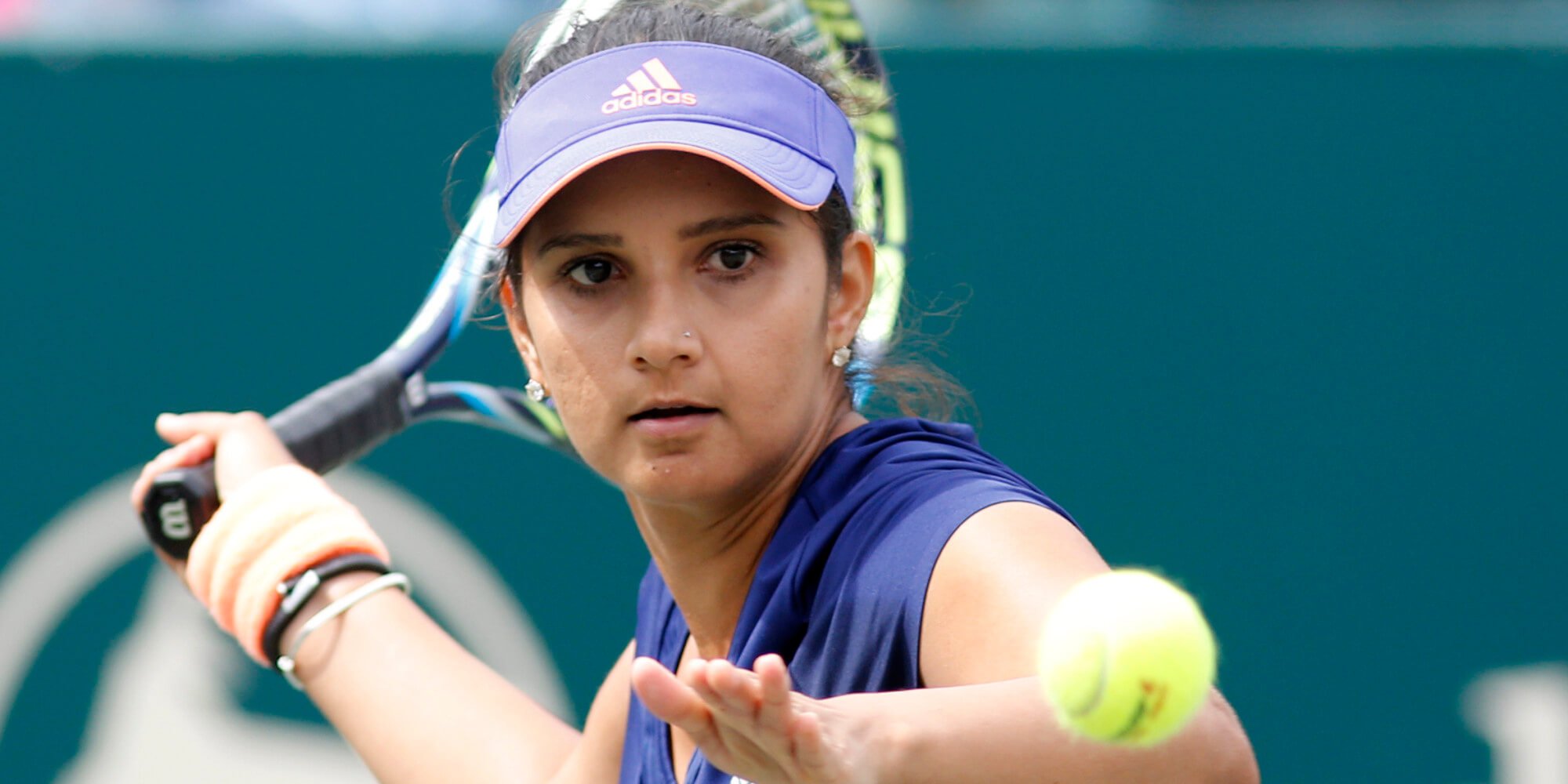 Sania Mirza's training diet includes a lot of protein and non-vegetarian food. She has often spoken about her love for haleem and spicy food but prefers a gluten free diet, since she's allergic to it. Her fitness mantra is keeping junk food, unhealthy drinks, and carbs at bay.   
6. Narsingh Yadav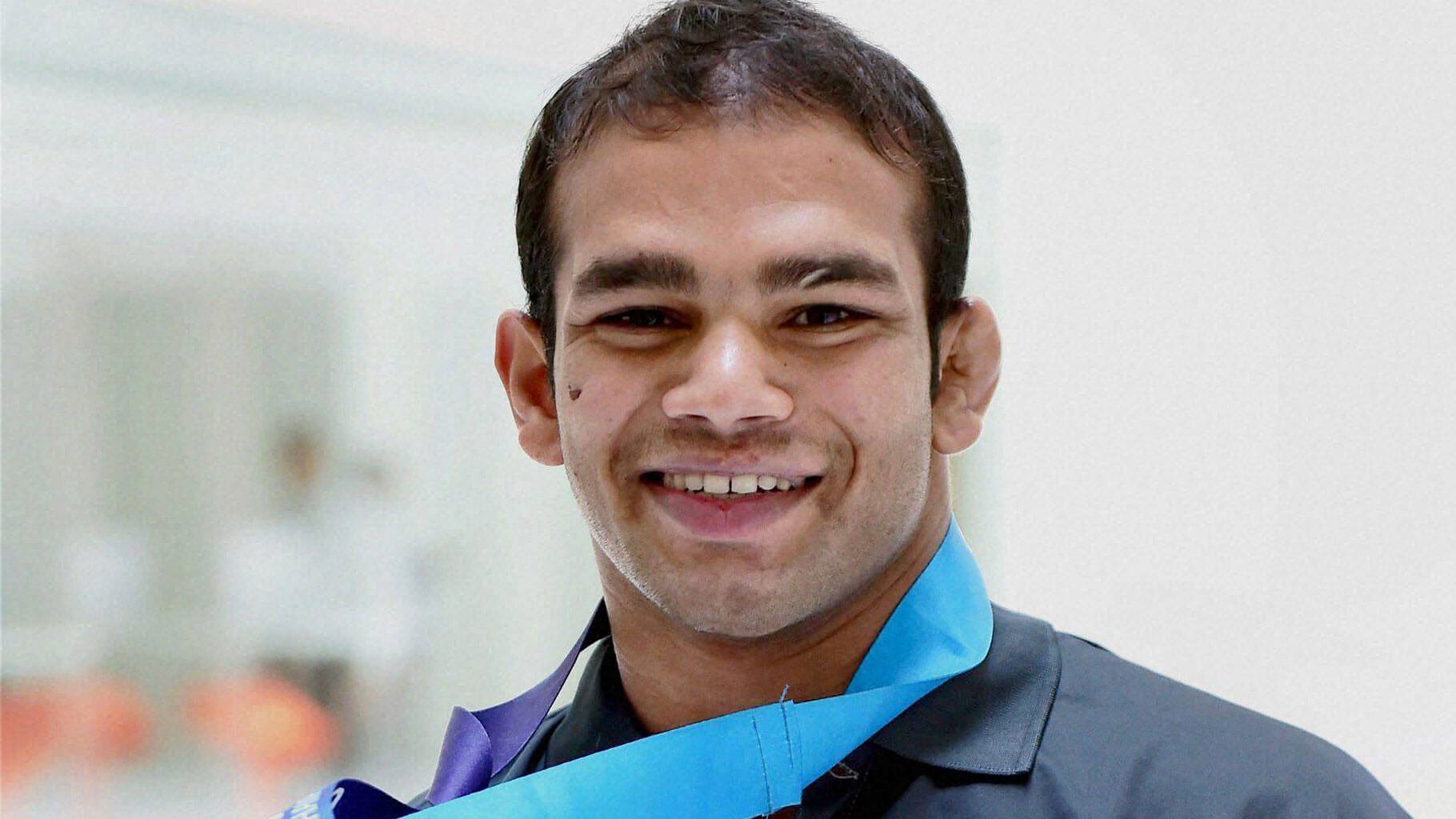 Narsingh Yadav consumes a wholesome vegetarian diet full of desi-ghee and milk, to prepare himself for the Olympics. He eats almonds, salad and sprouts for breakfast and drinks 3 litres of milk after. His lunch includes mixed daal and 10 to 14 chappatis with a heavy diet of paneer and chappatis for dinner. He usually downs 1500-1800 calories during an event. 
7. Serena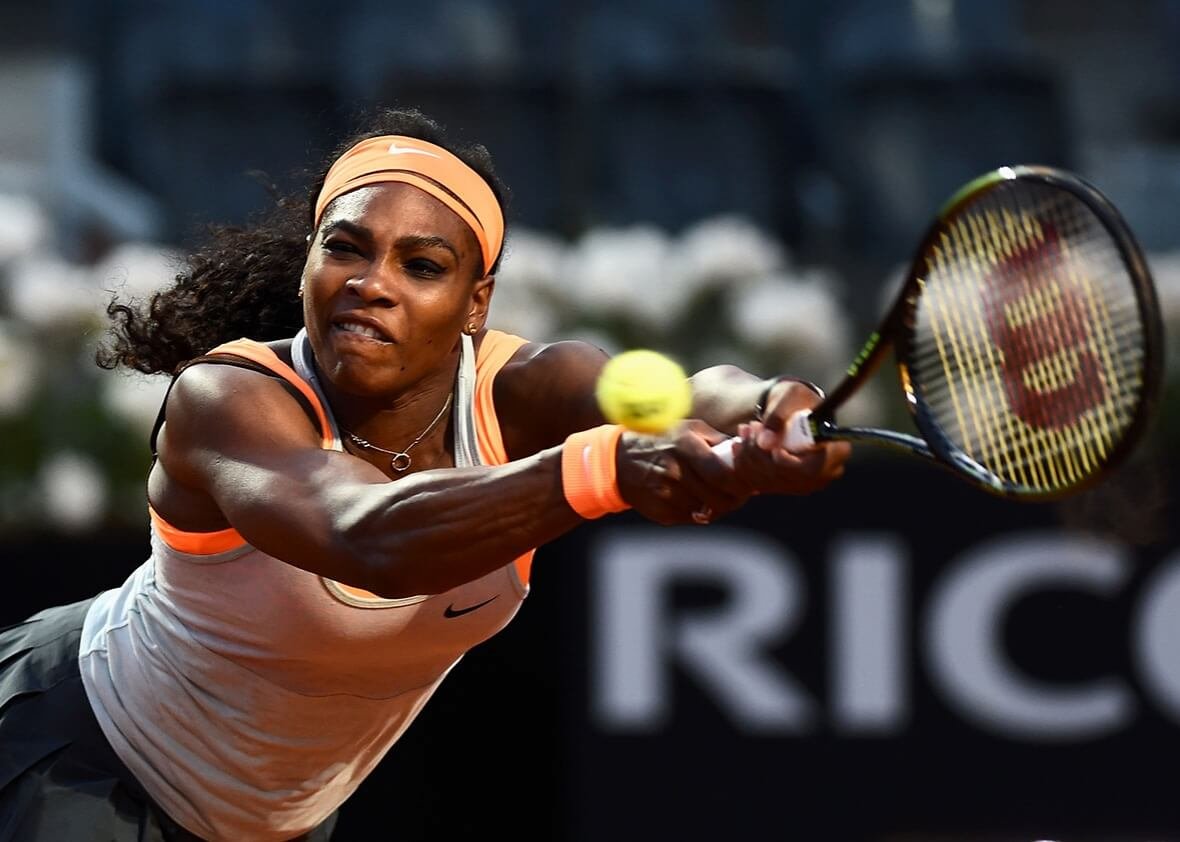 The 22-time Grand Slam champion follows a very disciplined diet while training. Not fond of red meat, her meal does includes a lot of fish, veggies and natural and raw foods. Unlike her sister Venus Williams, who's a vegan, Serena's has no plans to follow her!  
8. Simone Biles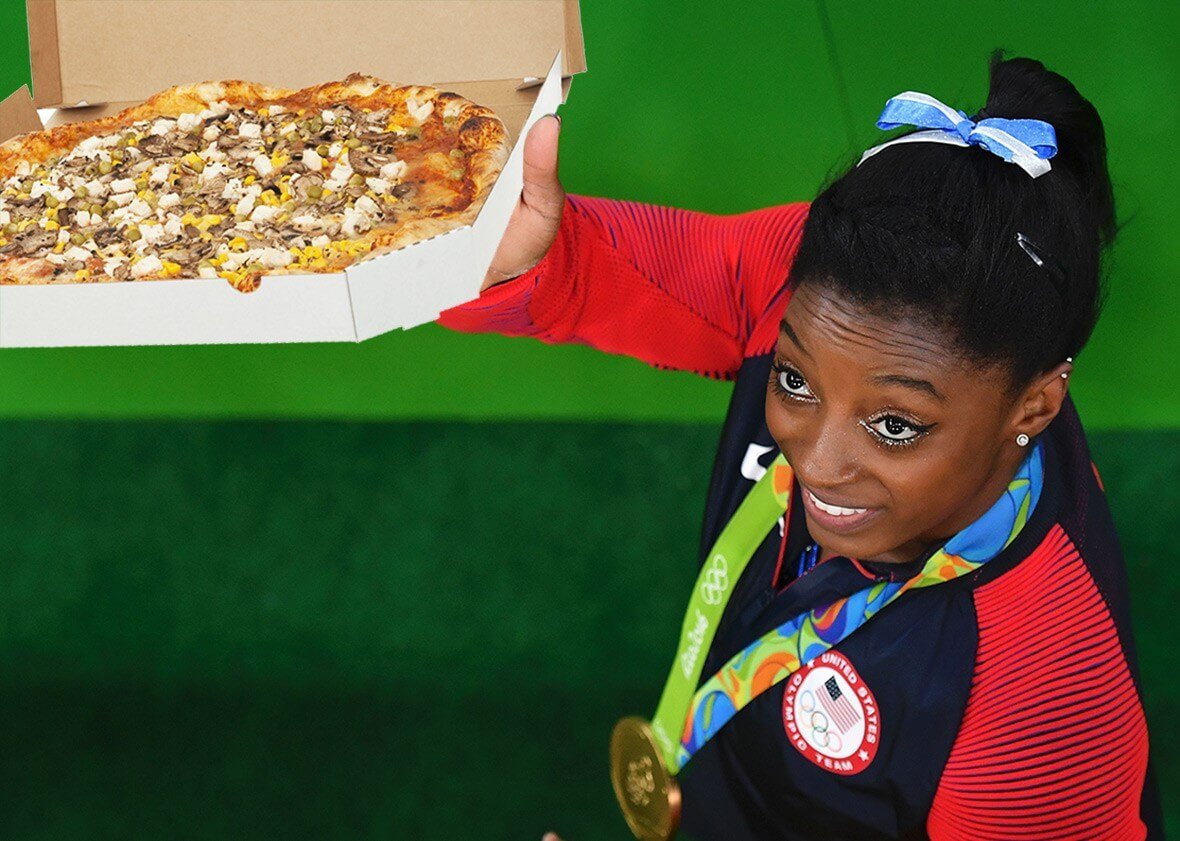 Simone Biles made history after she became the first woman to win four consecutive U.S. women's gymnastics championships in 42 years. The Olympic champion stays on a nutrition-rich diet which consists of egg whites or cereal for breakfast and chicken or fish for lunch. Her pre-workout diet is high in potassium such as bananas with peanut butter, because potassium help ease muscle cramps. Post-workout, she eats salmon, rice and carrots. But she makes sure to treat herself with a pepperoni pizza after a competition!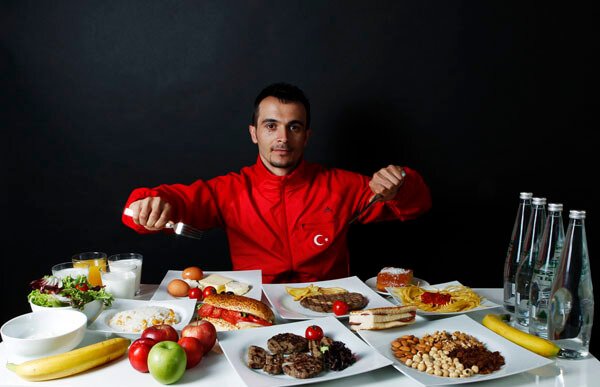 Can you stomach all the food these amazing Olympians eat? We're sure going to try!