First there was Bangladesh wicketkeeper Mushfiqur Rahim who celebrated India's loss on Twitter.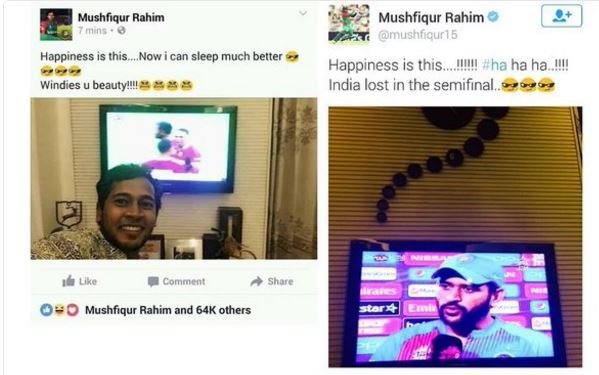 Well, he deleted the tweet later. But by then, the fans had already passed their judgement and deemed his action very unsportsmanlike.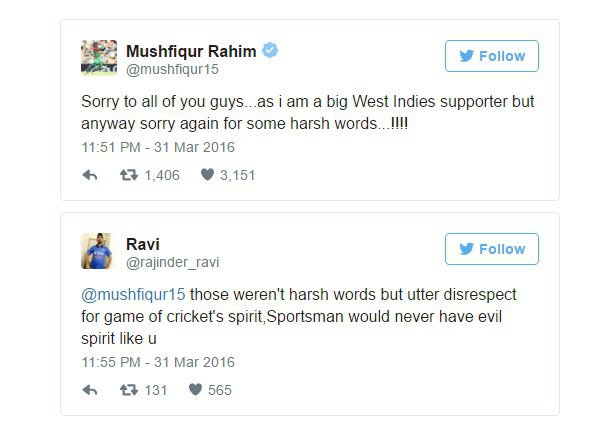 Then came the uber cool Dwayne Bravo, who showed what sportsman spirit is all about.
And we thought we have a well deserved respite from the seemingly endless Twitter wars during India's World T20 campaign. 
But then, we spotted this…
So beating Indians of seeing them losing is more satisfactory than anything and that's true for all Pakistanis.the joy it brings is immense

— Mohammad Zubair (@RealM_Zubair) March 31, 2016
What a match. Loved Indians being beaten.

— Mohammad Zubair (@RealM_Zubair) March 31, 2016
Mohammad Zubair, a seasoned politician, is the Chairman of the Privatization Commision of Pakistan. 
Many fans responded to him as well.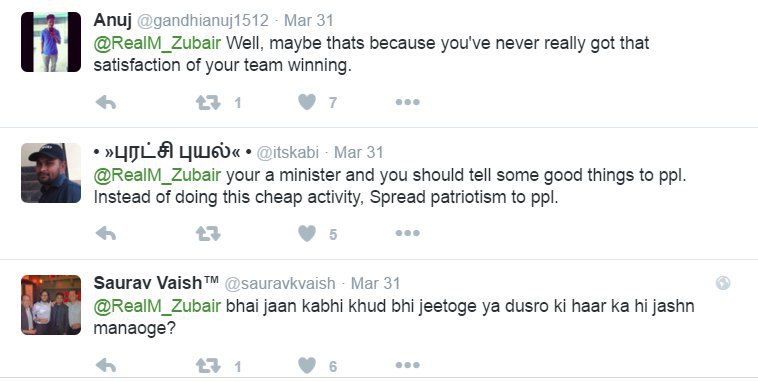 I guess, to some, all is fair in love, war and cricket.