Kerala is facing the worst flood in 94 years. Incessant rains have caused havoc in the state claiming hundreds of lives.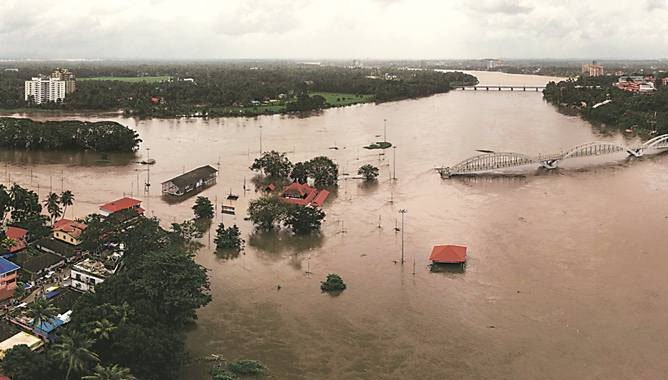 In such a scenario, help from each and every quarter counts. This is how people are helping the flood victims in their own little yet brave ways.
1. A blanket merchant from Maharashtra donated his entire stock of blankets to the Kerala flood victims.
28-year-old Vishnu Kachhawa, a migrant labourer, went to Kerala to sell 50 blankets. He donated the entire stock of blankets to the Distrcit Collector when he got to know about the calamity in the state. 
Meet #Vishnu. He is a blanket merchant from Maharashtra. He came back to Kerala with 50 blanket to sell. But once he knew about the calamities this guy didn't have to think twice he donated his entire stock of blankets to the district collector. #KeralaFloodRelief pic.twitter.com/fcz7MTE5LL

— Pishu Mon (@PishuMon) August 11, 2018
Great Gesture By Vishnu. This Shows Great Humanity

— deepak kumar (@deepak8272kumar) August 12, 2018
2. A restaurant will donate all of its lunch-buffet revenues from Thursday through Saturday to assist people in Kerala.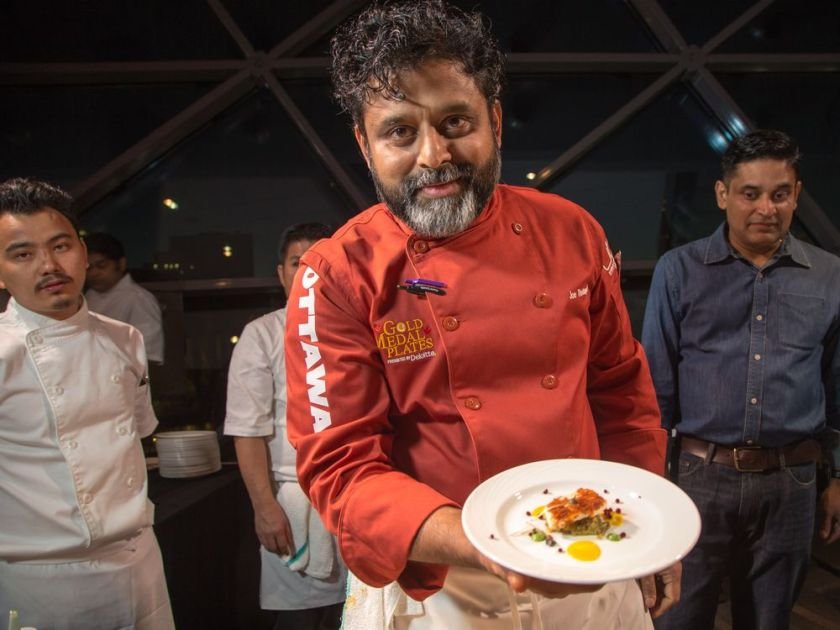 Coconut Lagoon, an award-winning restaurant on St. Laurent Boulevard, is all set to donate its three-day revenues to those affected by the floods in Kerala. Its owner, Joe Thottungal, a native of Kerala said:
It's never happened (as badly) so far, the mudslides and torrential rains and flooding.
3. IAS officers are carrying relief materials to flood affected areas.
Kerala Food Safety Commissioner MG Rajamanikyam, who is also the special officer dealing with Disaster Management, and Wayanad sub-collector NSK Umesh were seen unloading a truck at the relief camp of Wayanad. 
Setting an example! G Rajamanikyam IAS & NSK Umesh IAS Sub-Collector, Wayanad unloading rice bags at Collectorate, Wayanad for distribution to Relief Camps. Joined hands with other employees, at around 9.30 pm unload a vehicle full of rice bags. pic.twitter.com/xaBqTSMrH4

— IAS Association (@IASassociation) August 14, 2018
People are lauding the two officers for swinging into action rather than just giving orders.
4. A rescue operation officer risked his own life to save a child's life.
Kanhaiya Kumar, a rescue operation officer, ran across the submerged bridge with a child suffering from high fever. He had little time and didn't mind braving the flood waters holding the child in his arms.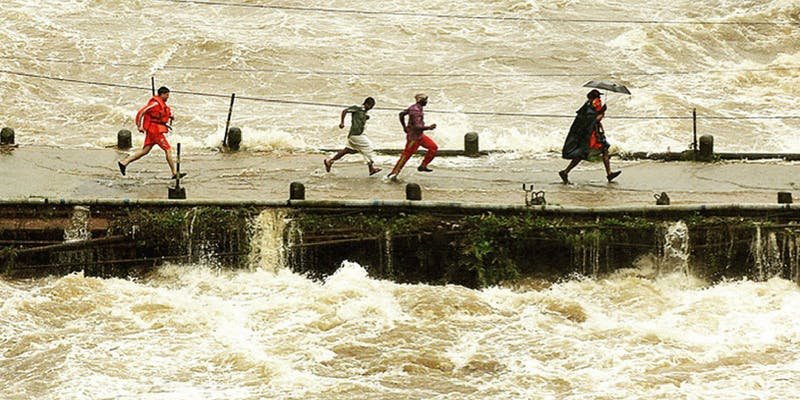 And this video I think defines the rescue efforts in Kerala. A rescue official runs with a child just as the water starts gushing over the Cheruthoni dam. pic.twitter.com/dbOMw5UYt2

— Dhanya Rajendran (@dhanyarajendran) August 11, 2018
5. Soldiers of the Madras Regiment rescued a 45 day-old infant from drowning.
A 45 days old infant being rescued by soldiers of 19th battalion Madras Regiment. The infant and mother have been shifted from their partially submerged house to a relief camp in Manjaly, Ernakulam. #KeralaFlood @adgpi pic.twitter.com/4qqFRNgtv7

— Anita Chauhan (@anita_chauhan80) August 17, 2018
6. Sun TV, the Tamil Nadu-based television channel has donated 1 crore to the CM's fund.
7. This woman is arranging free drinking water for people in and around Kochi.
Arranging drinking water (well water) in tanker Lorry for free of cost in Kochi city and within 50 Kms during this Floodtime . If anyone requires please contact Gireesh: +917025603270#KeralaFloodRelief #KeralaFloods

— മോട്ടി …. (@shibi_cv) August 16, 2018
8. Malayalam news channels are acting as helplines instead of broadcasting ads.
9. Indian Air Force is doing a commendable job in the transportation of relief material and Army personnel.
The Air Force is also airlifting those stranded in the flood.
10. Local fishermen are coming forward and helping the army in rescue operations.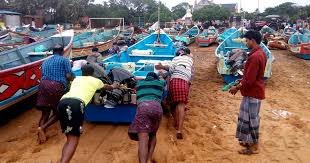 About 130 fishermen have joined in the state police and the Indian Army in rescuing people stranded in the flood waters. They have even given their boats for the purpose.
11. Two kids broke open their piggy banks to donate to the CM's Relief Fund.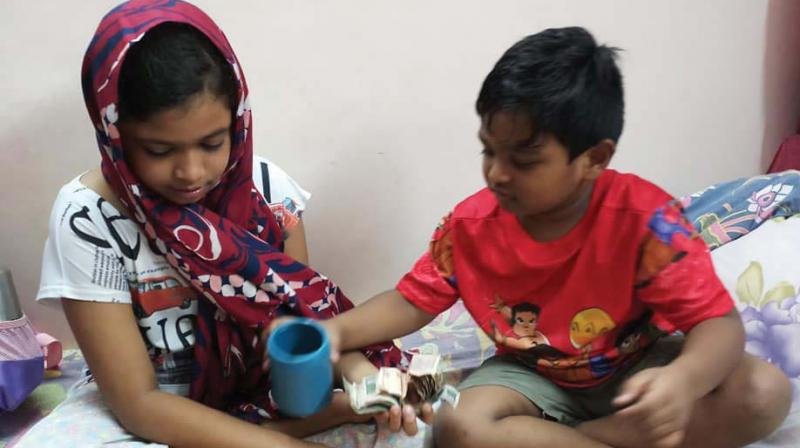 Kochi-based siblings Harron and Diya broke open their piggy bank collection of Rs 2,210 to donate it to the Chief Minister's distress relief fund.
12. A Madrasa in Kozhikode district of Kerala has turned itself into the largest relief camp.
This madrasa in Kozhikode district of Kerala is the largest relief camp in the district. Even in this cataclysm, humanity thrives in Kerala. We are together in this battle for survival. #KeralaFloods pic.twitter.com/QThJ1MsLXa

— Sudeep Sudhakaran (@SudeepSudhakrn) August 15, 2018
13. A journalist in Kerala cancelled his daughter's engagement function, and donated the money, to the CM's Relief Fund.
The engagement ceremony of Manoj's daughter was scheduled to be held on August 19 at Kannur. But due to the unprecedented rainfall and floods, both the families have decided to postpone the function and donate the money that was meant for the occasion.
Manoj, a journalist from Kerala shared a Facebook post.
14. Nurse Lini's husband donated his first salary to the flood victims.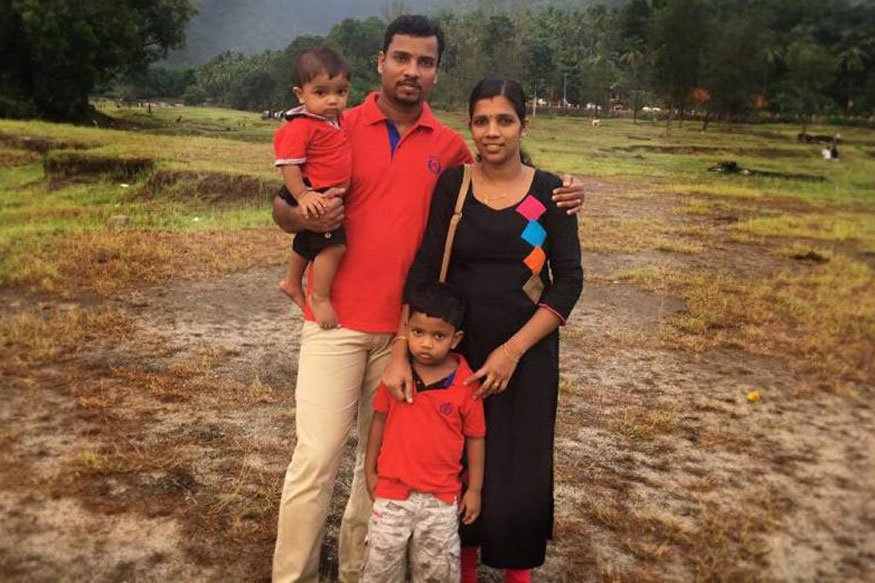 Nurse Lini's husband, Sajeesh had received a government job after his wife's succumbed to the deadly Nipah virus. He had joined the new job last month and decided to donate his first ever salary from the job to the flood victims.
These actions are just a proof that there's a little ray of hope even when there's none.