Rudyard Kipling's Jungle Book brings back a flood of childhood memories. No one can deny that a part of us still yearns for the days when Mowgli took us on an adventure ride through the treacherous forest where he made some loyal friends. The classic children's story book was made into a cool animation series as well as a live action film and each time was as refreshing as ever.   
Kipling wrote The Jungle Book for his first daughter Josephine, who sadly died of pneumonia in 1899 at the age of 6.
Take a look at these iconic images from the 19th & the 20th century India, when we were still under the British Raj, which inspired Rudyard Kipling to write the Jungle Book! These images have been colourized recently and they are absolutely breathtaking.
1. The iconic Taj Mahl in Agra.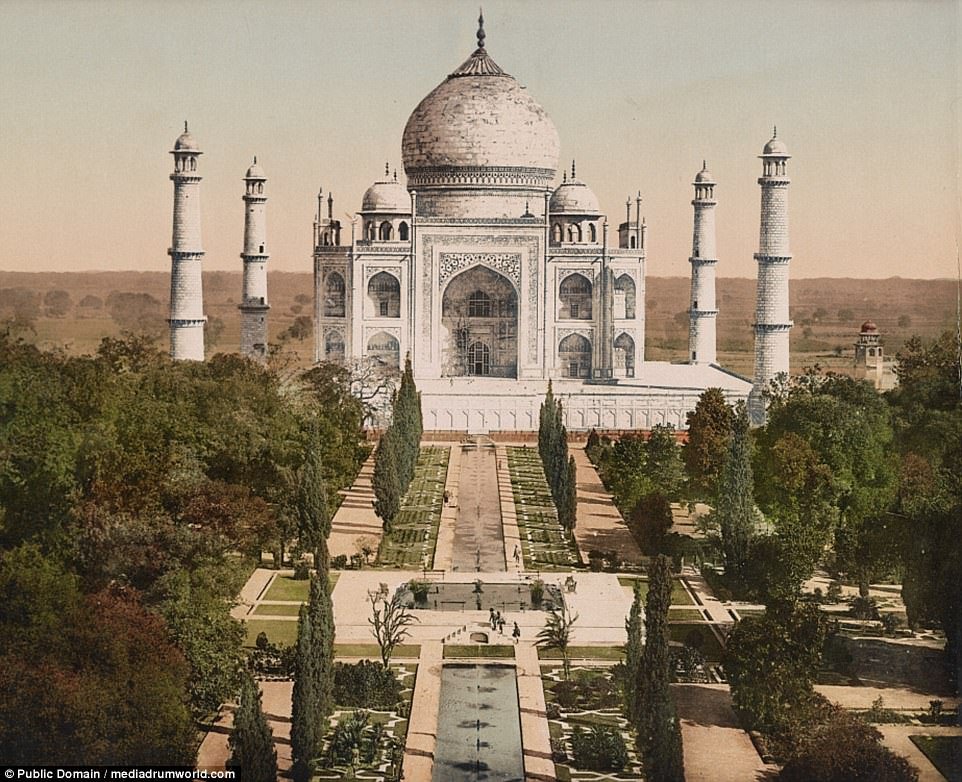 2. The Mausoleum of Prince Etmad-Dowlah, Agra.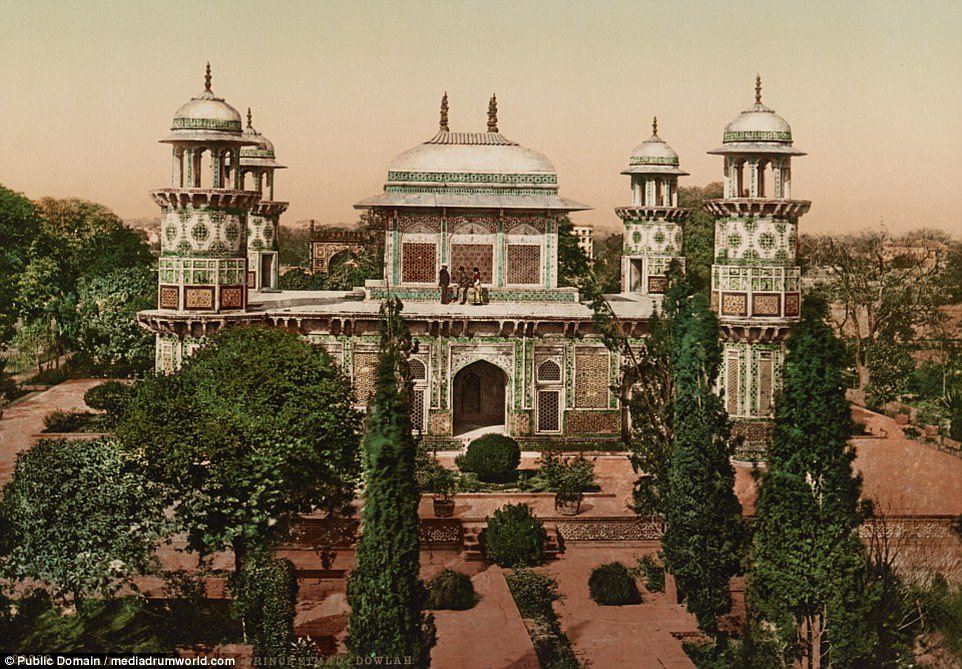 3. The breathtaking view of the Golden Temple in Amritsar.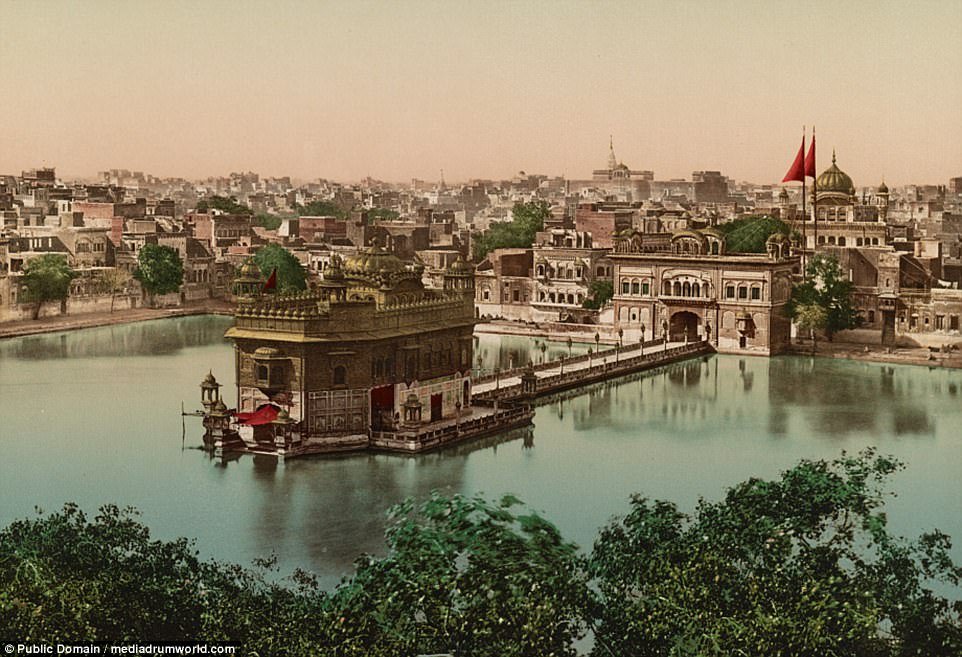 4. A simple yet captivating image of two temple maids dancing together.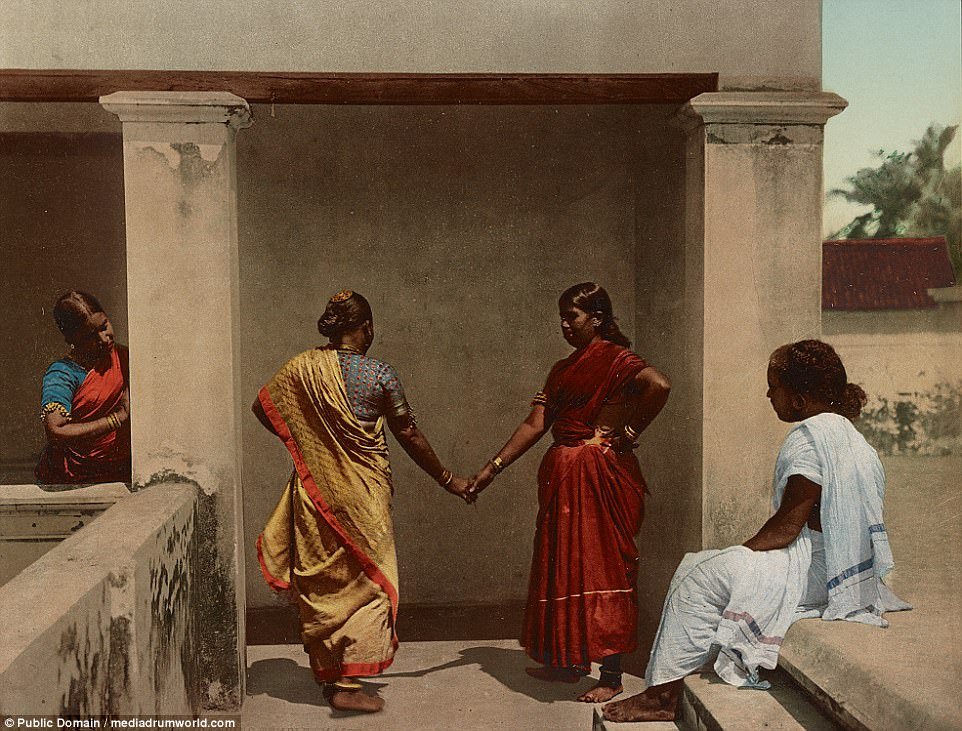 5. The Memorial Well, Cawnpore. It was established to commemorate the tragic events of the revolt of 1857.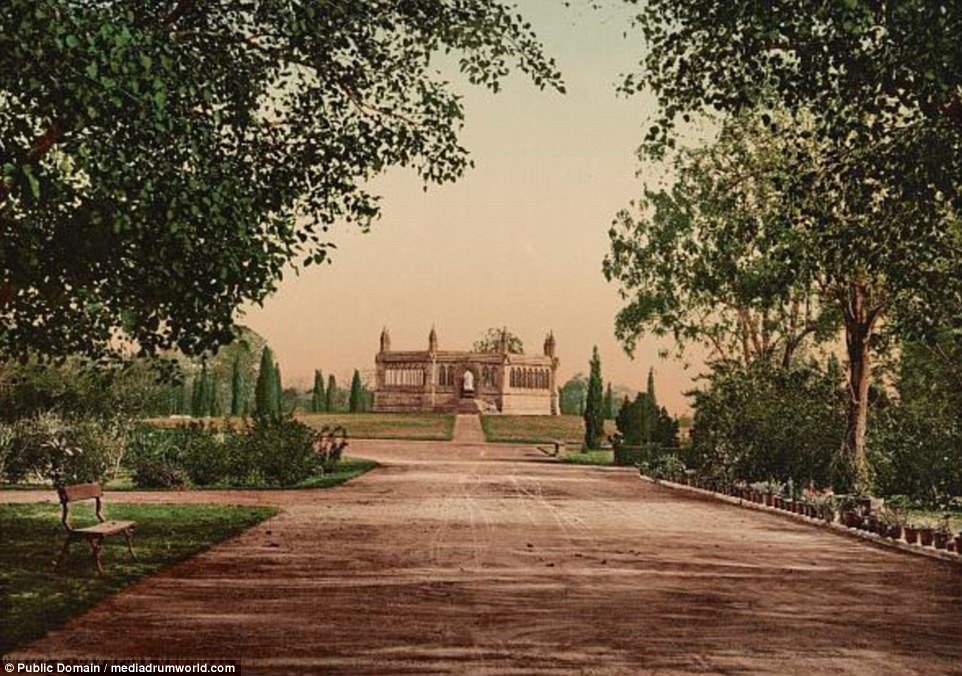 6. The Teli ka Mandir, a temple dedicated to Lord Vishnu, within the Gwalior fort in Madhya Pradesh.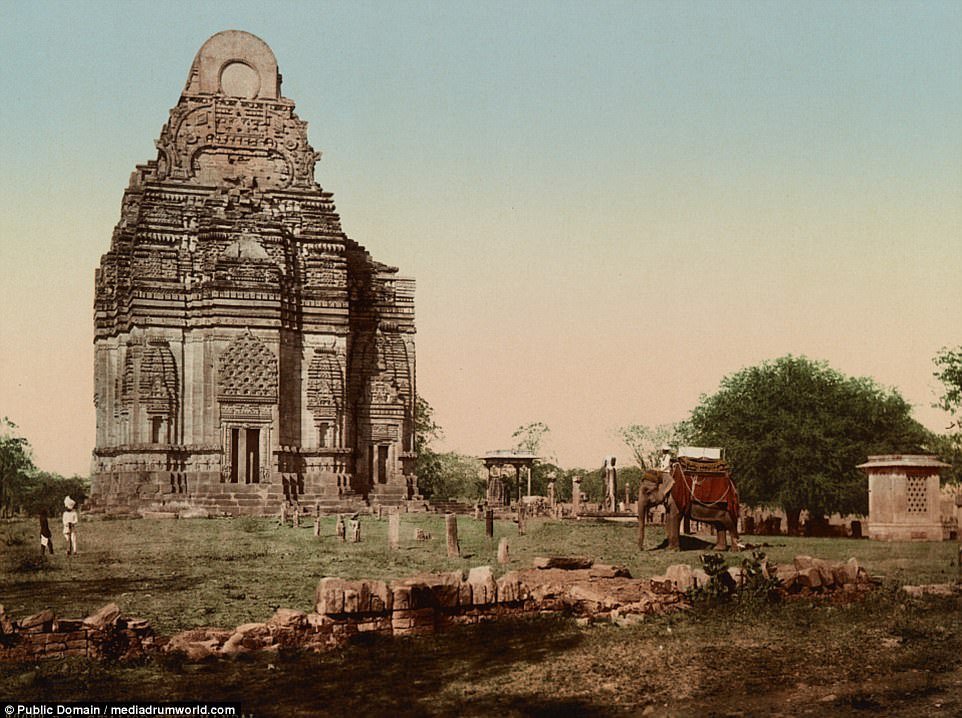 7. The Diwan-i-Khas or audience hall, in New Delhi's Red Fort.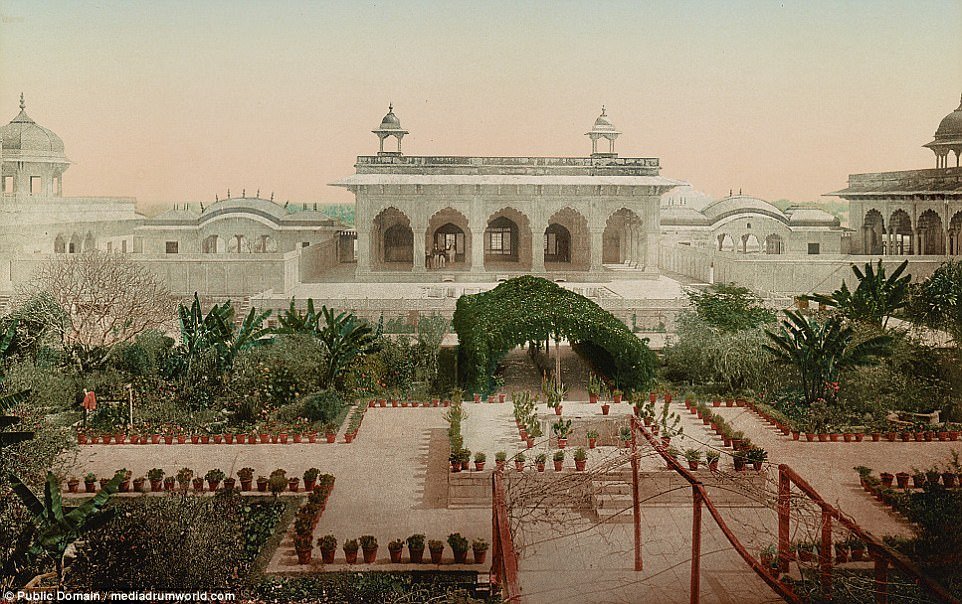 8. The Mausoleum of Emperor Humayun, New Delhi.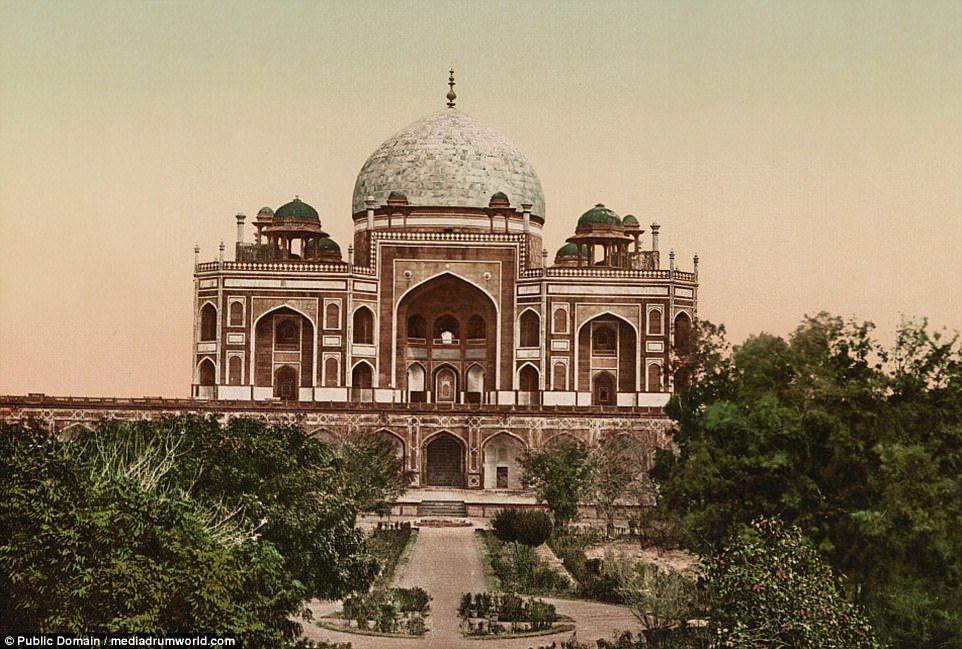 9. The Elephanta Caves, situated on an island in Mumbai harbour.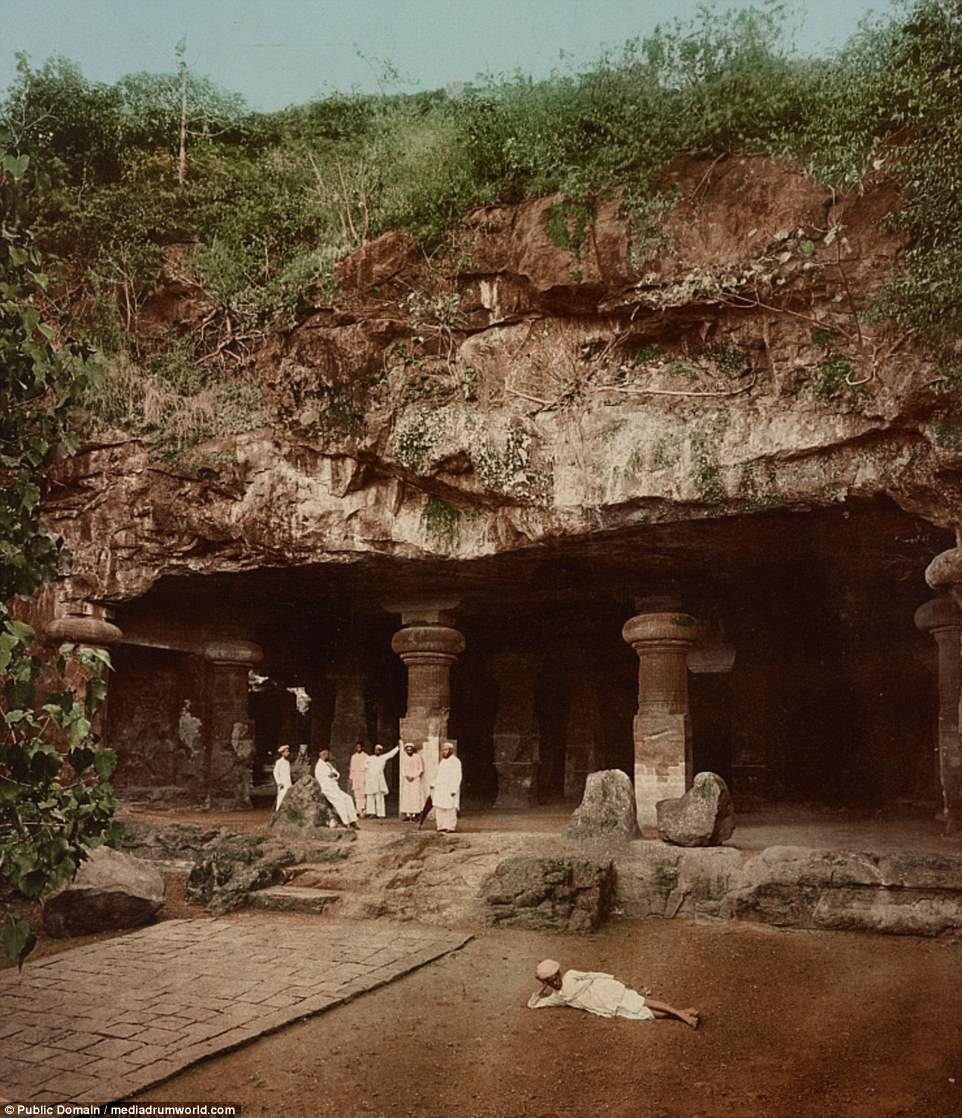 10. A view of the High Court in Calcutta from the Eden Garden.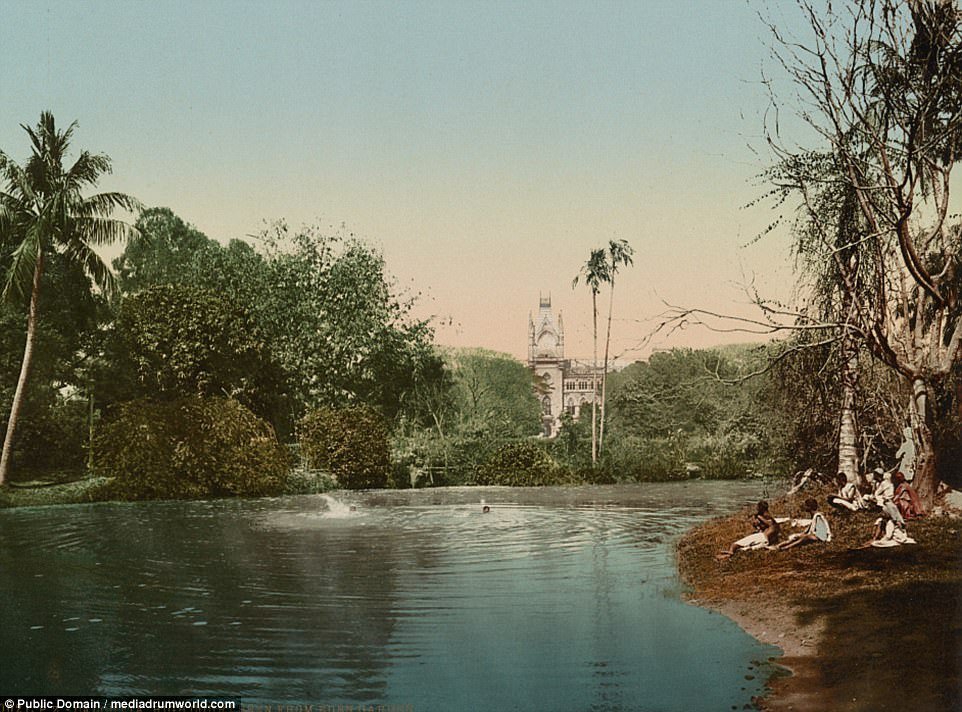 11. The Qutub Minar, Delhi.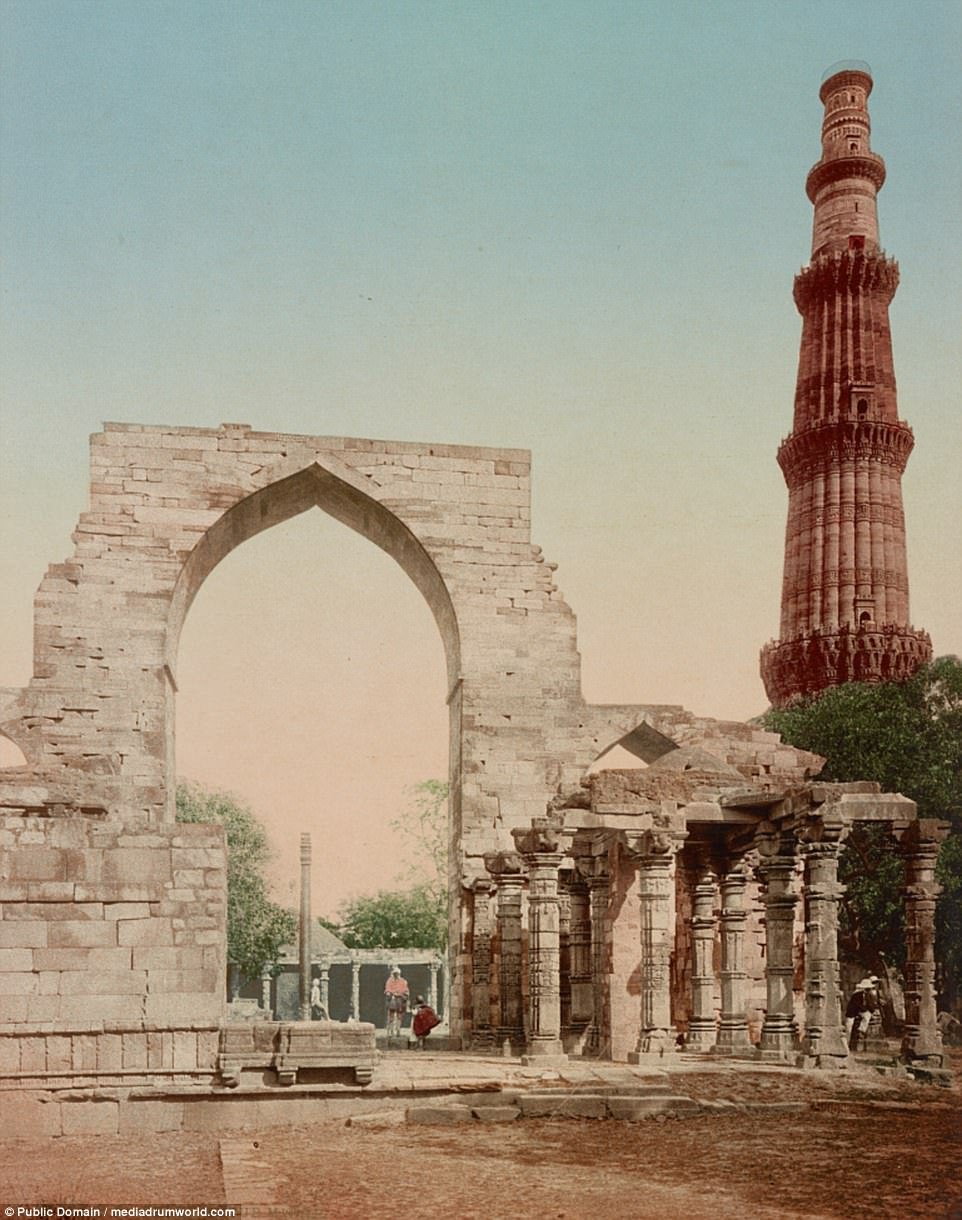 12. A beautiful sight of an elephant bedecked with jewellery and decorative cloth somewhere in the south of India.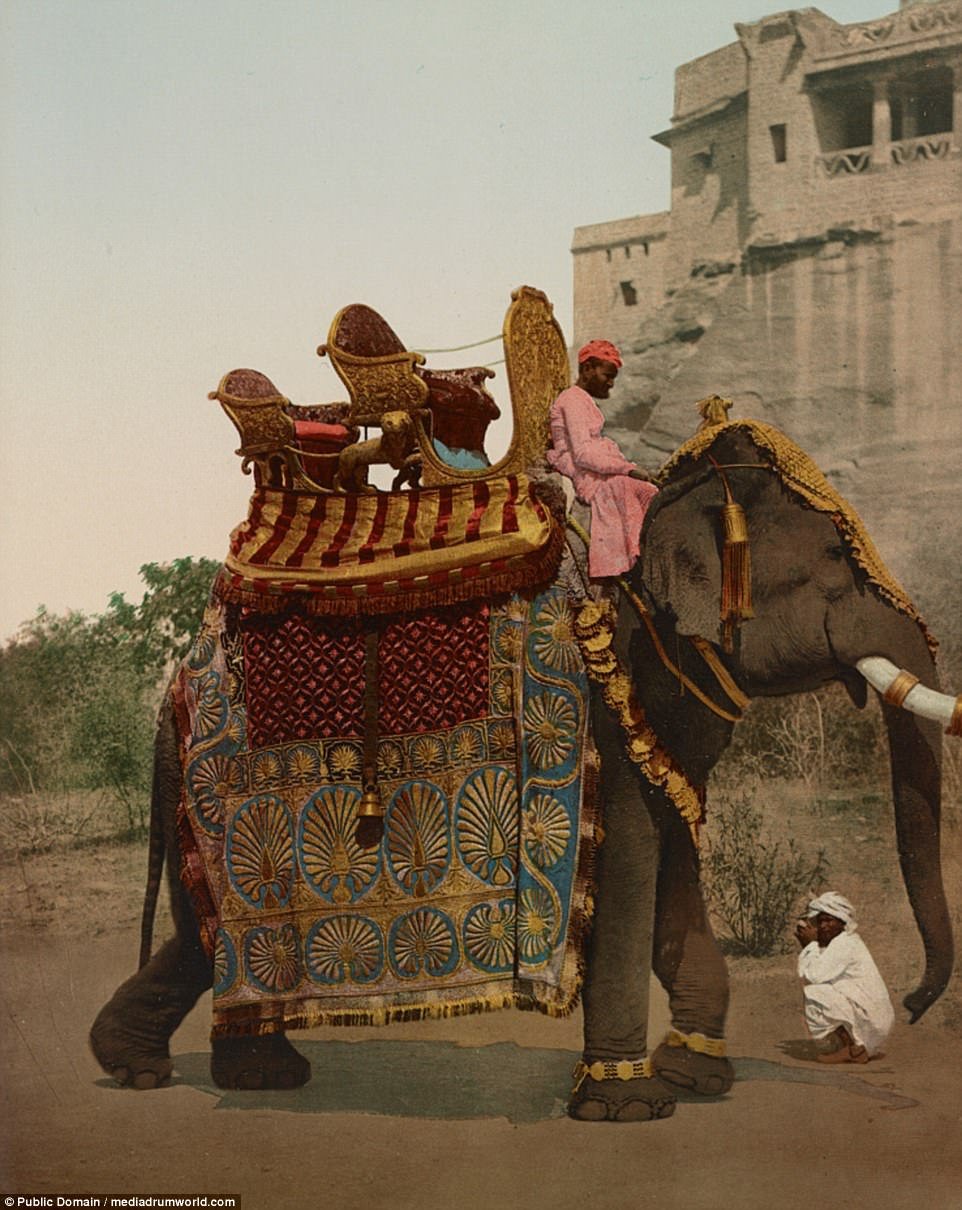 13. An elephant draped in ceremonial cloth and topped with two gilded chairs walks around a dirt road in the south of India.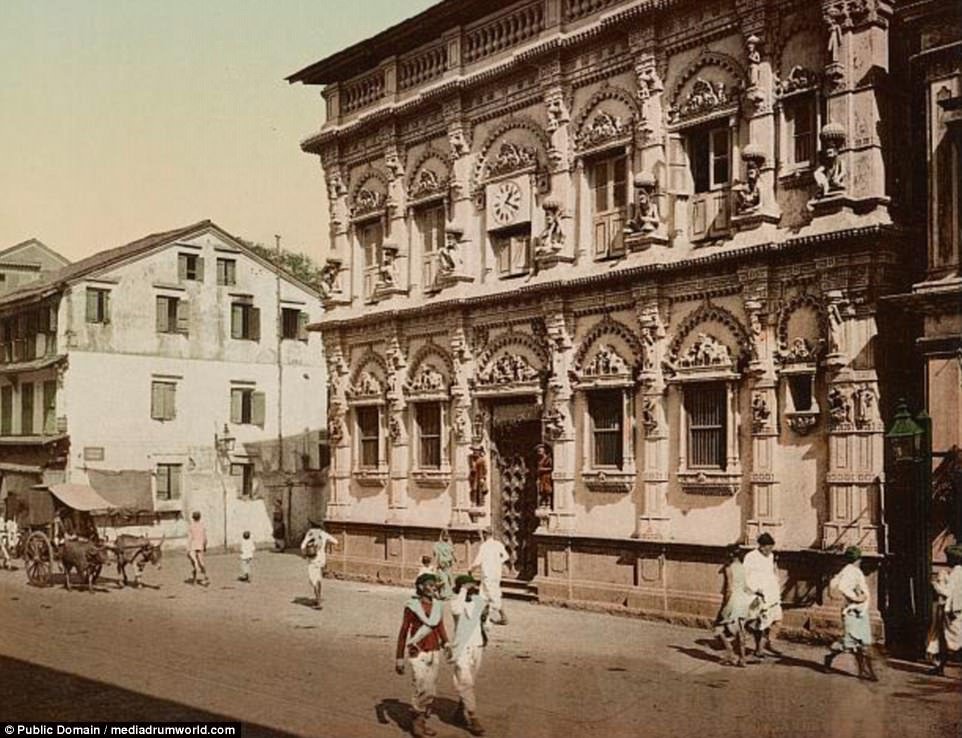 14. This particular image is similar to the description of the last scene of The Jungle Book in which Mowgli leaves the jungle to join a girl in the 'Man-Village'.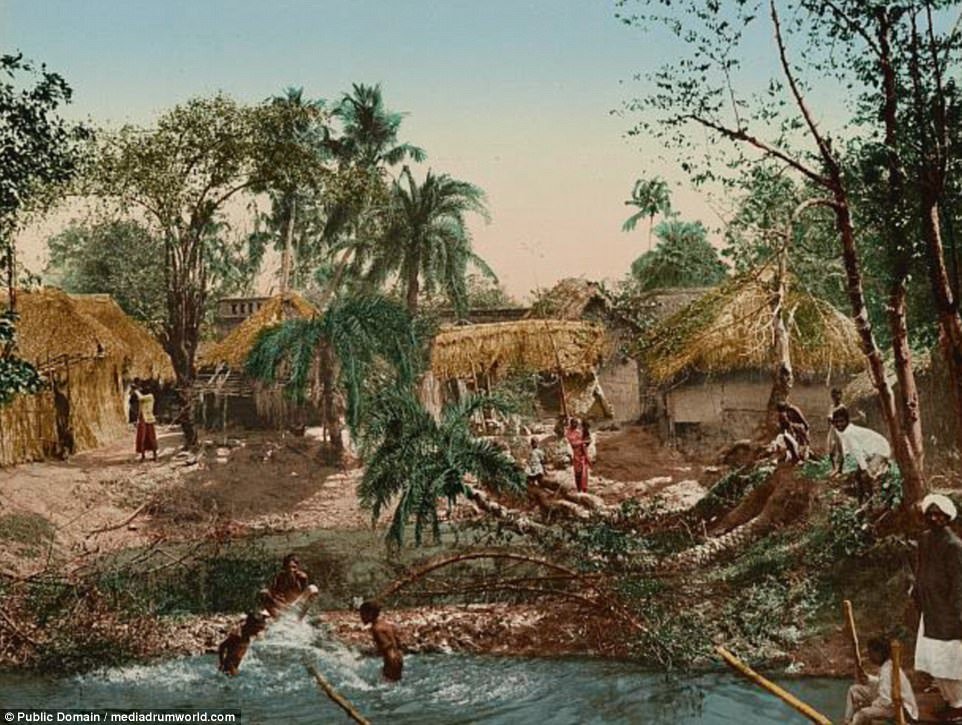 15. Amber Fort, Jaipur.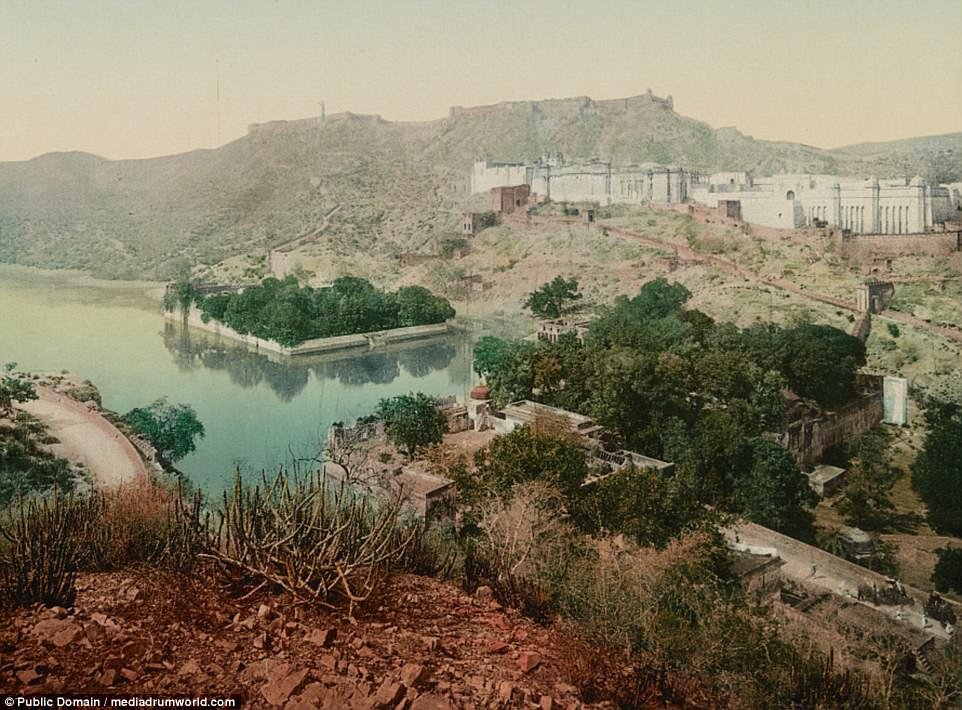 16. A gopura, or temple tower, in Madurai.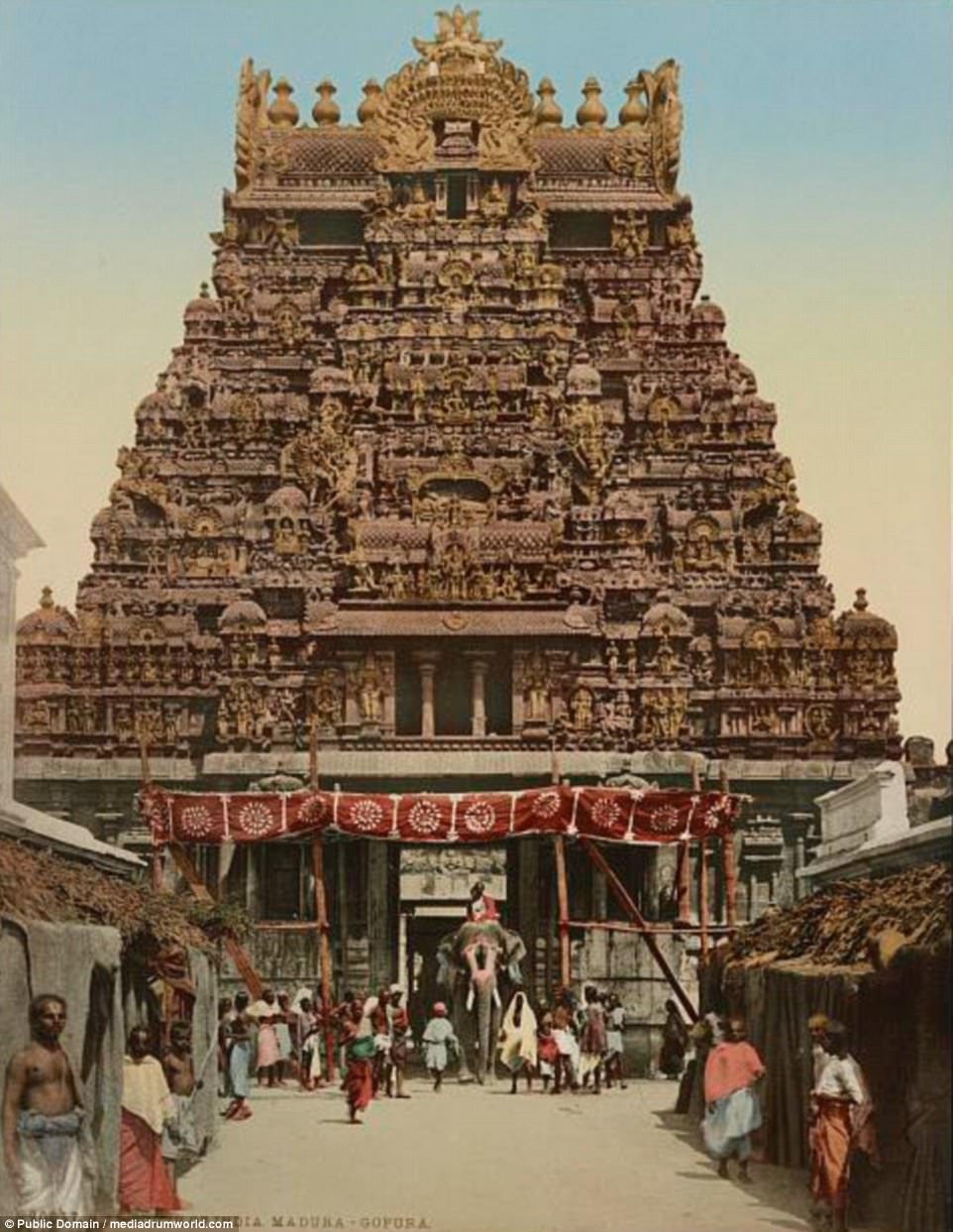 17. Sri Ranganathaswamy Temple, Tamil Nadu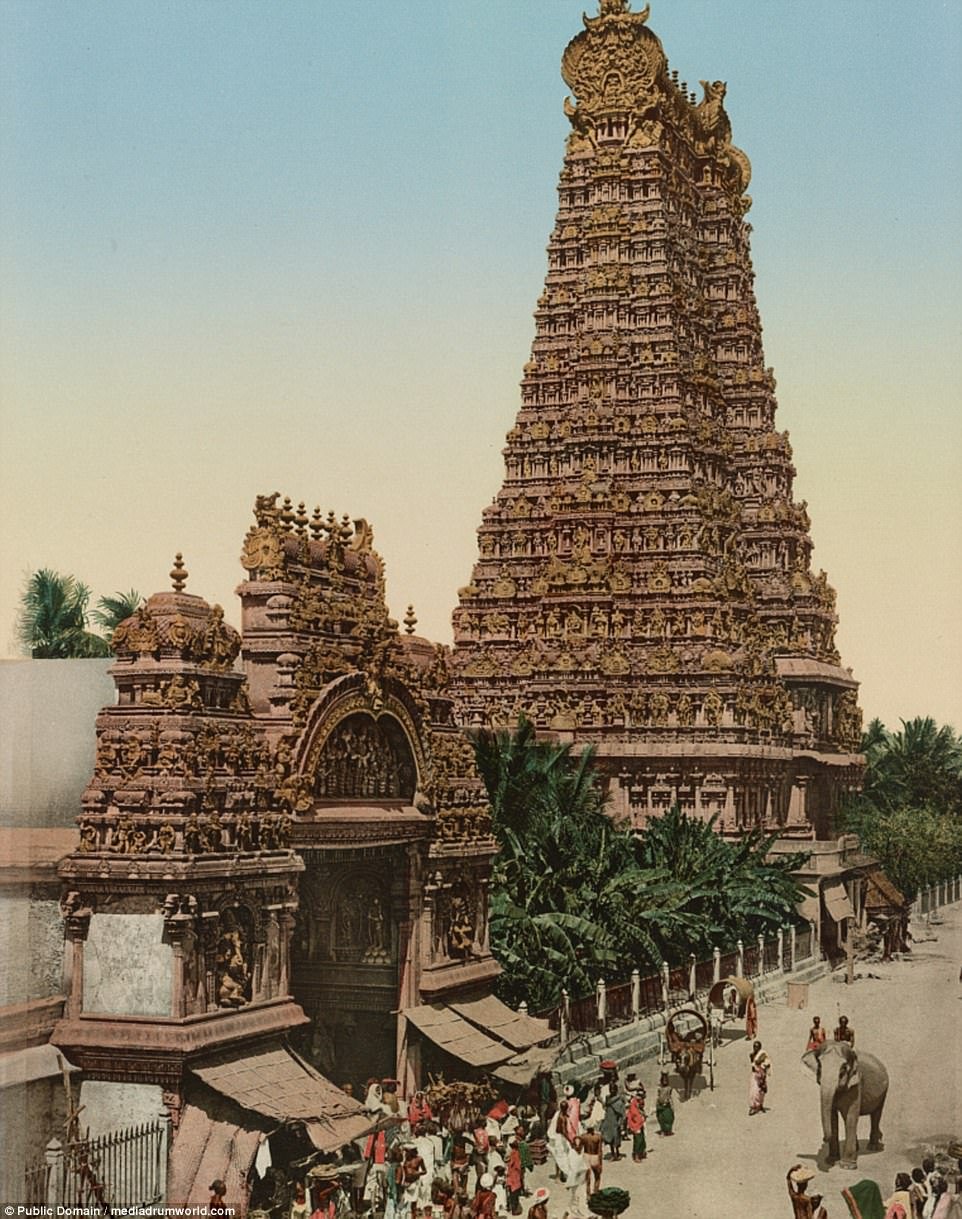 18. The Jain Temple, Gwalior.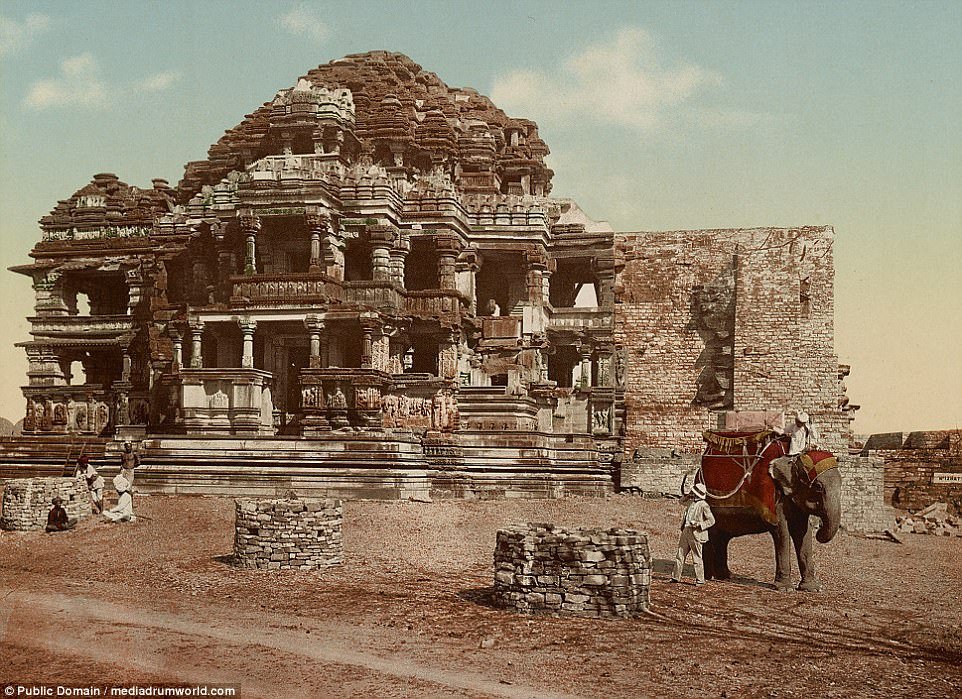 19. Woman grinding wheat on round millstones as the kids look on.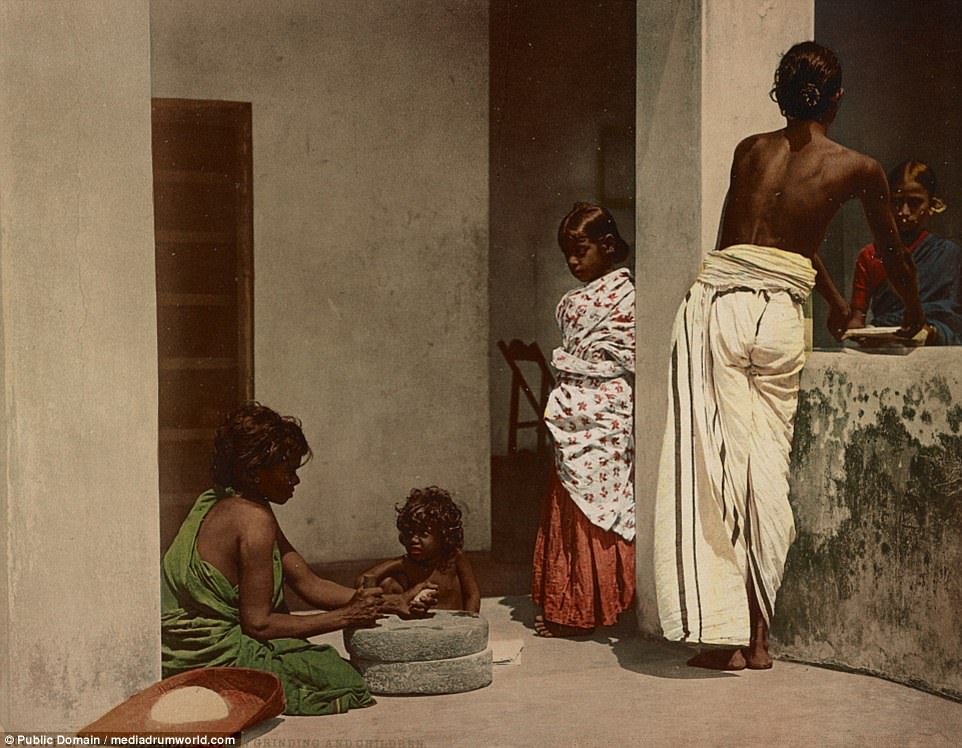 20. A newly-wed couple, seemingly part of a child marriage, dressed in traditional attire.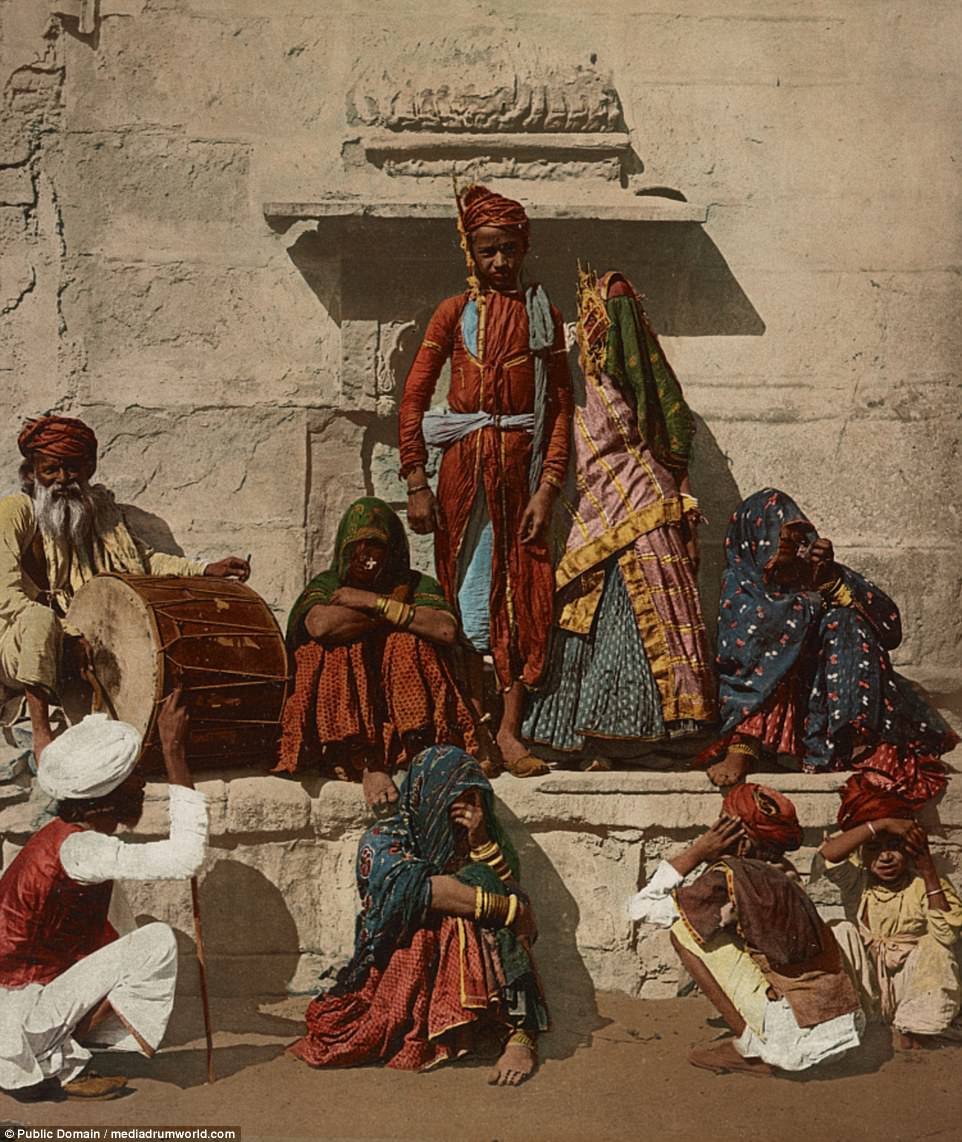 All images via dailymail.co.uk