Arranged marriages can be quite tricky sometimes and people on Quora have ample of responses to the bizarre demands they were posed with while seeking an alliance for marriage. Here are 18 most interesting and bizarre ones. Read on!
1. My mom was fed up with calling the prospective groom's parents. So she made me do it. I rang up one fateful number and the lady seemed cordial initially. 
Pretending to be my own mother, I gave a brief introduction of myself. The next question she asks: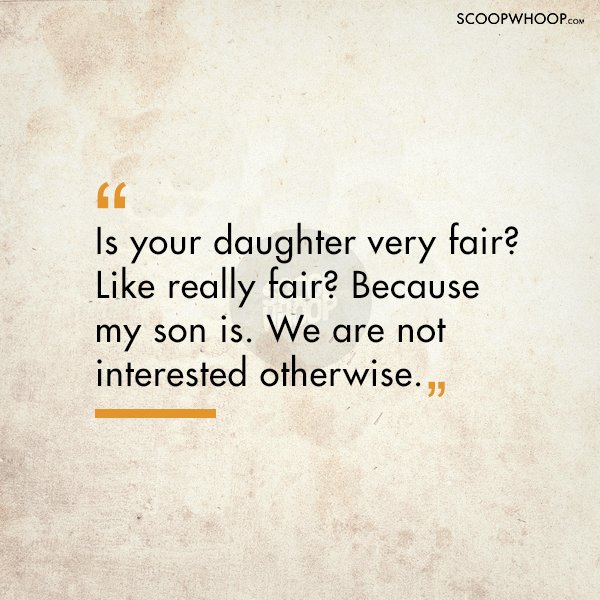 I said yes and she asked to contact in the evening when her husband came home. Like hell, I was going to!
2. Our families decided to meet at my place and all his dad could do was talk about how good his son looked.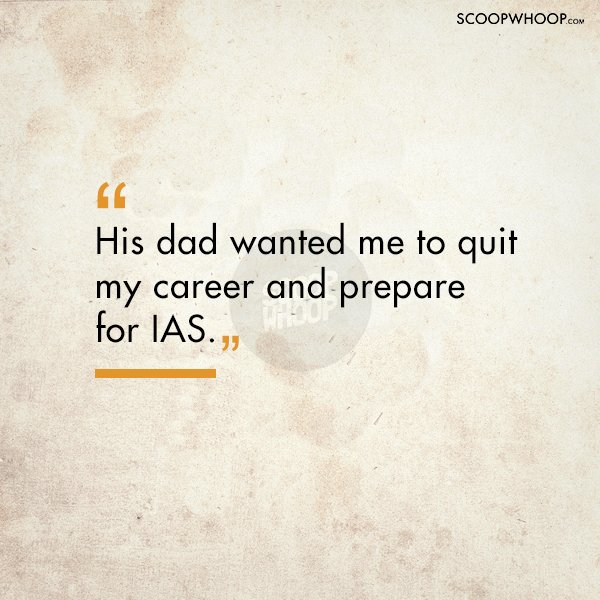 When my aunt enquired about the guy's qualification and job profile, she found out that he still hadn't cleared backlogs in engineering and does nothing for a living except spending his dad's money. 
3. I was engaged to a girl for almost a month. Everything from her side was moving really fast.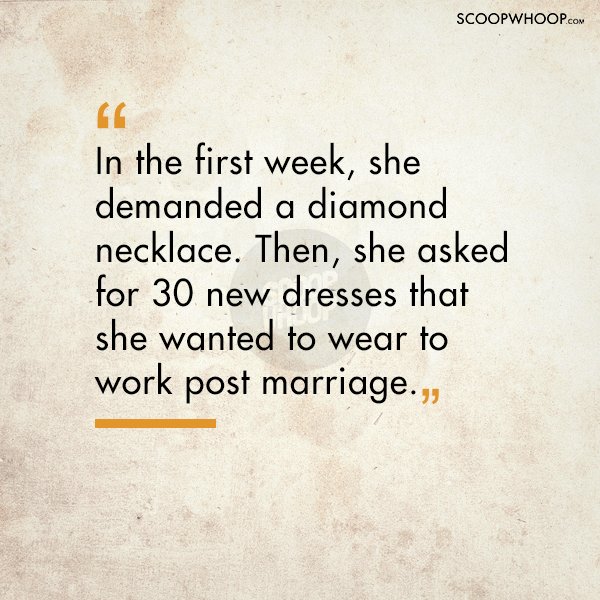 There were many incidents which made sure what her real objective was. She also wanted expensive watches. Later, she began demanding a one BHK flat in Mumbai. 
4. I got a call from my uncle's friend who told me that he was looking for a match for his daughter and believed me to be a suitable person.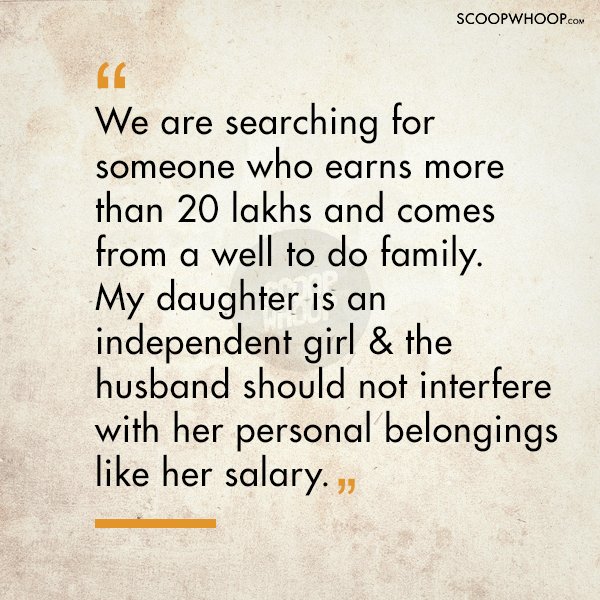 Me- Sir, how much your daughter earns?
5. A potential groom, now an IPS officer, told me to quit my ambition to pursue MBA. Civil servants get posted in tier 2 cities, and he believed that it would be difficult to find a job for me there.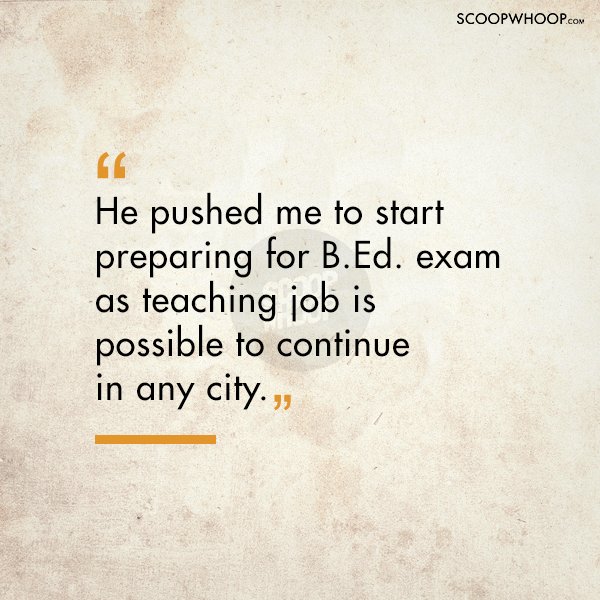 He said that the money wouldn't matter as he would be a civil servant earning through both direct and indirect means. I am really worried about such people managing the country.
6. This is how the conversation went with one of the guys I'd met.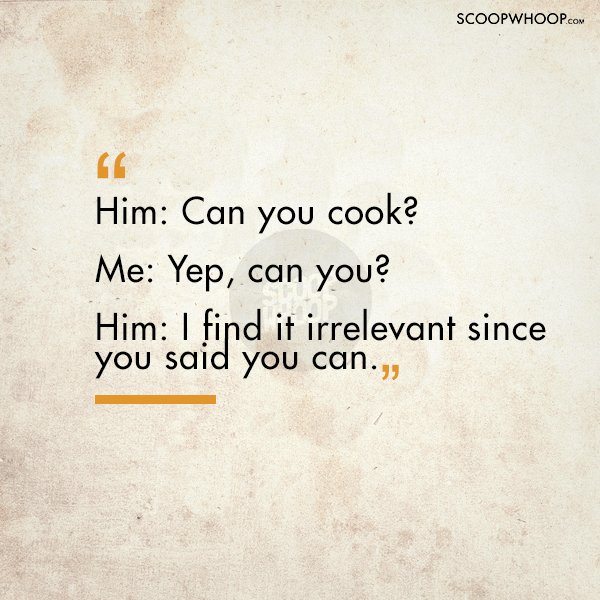 Him: Do you still plan to continue with your trips abroad after marriage?
7. On the first day of the meeting, the guy's mother took me around the mall and explained how I should start wearing more modern dresses, wear more make-up and start looking after my appearance.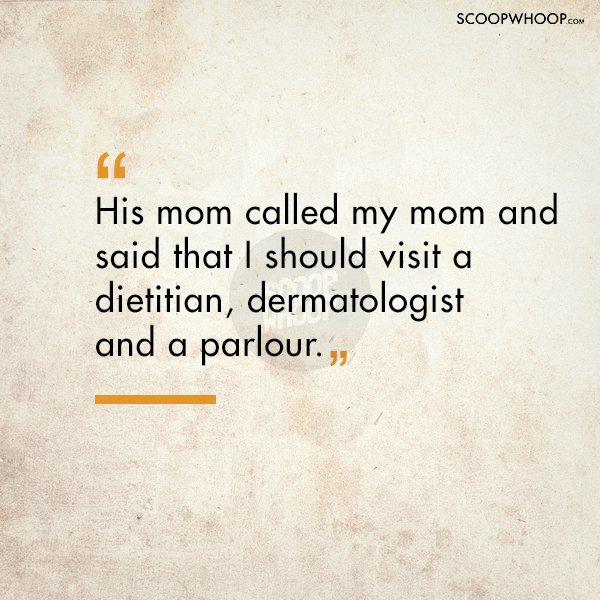 She said that I should visit the dietitian because I was thin, a dermatologist because I had dark spots and a parlour because my hair was thin despite the length. His dad also called my father and gave numbers of those specialists. He messaged me telling how important it was for me to take care of my beauty!
8. This happened to one of my relatives. Since we are against dowry, it was strictly mentioned in her matrimony profile.
My uncle and aunt went to meet the guy's family. The guy's family said that "We do not want any dowry but, we want to know about the stuff you are going to give to your daughter." They also said: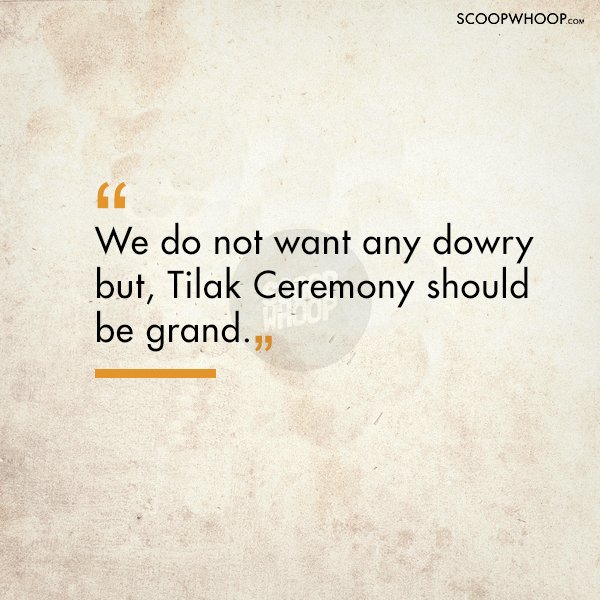 Of course, the marriage was cancelled but it was a hell lot of mental affliction for my uncle's family, especially the girl. 
9. My friend's sister was to get married. While the family was arranging a groom for her, she received a notification from a matrimonial site of a guy who was a civil judge.
One day, the guy asked the girl's family if they could talk about the gifts they were going to give. The girl's family was stunned and her father told him that he didn't mention any such thing so far. To which the guy said: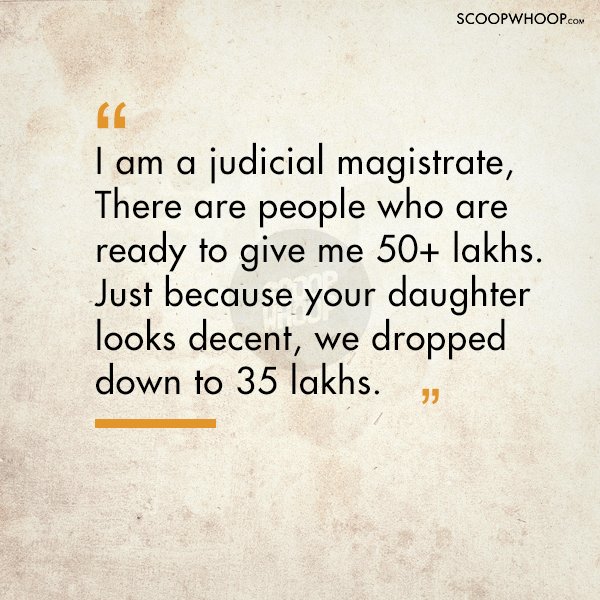 10. We decided to talk to my potential in-laws over the phone before going over to meet them. 
MIL: Hello. How are you?
Me: Hello Aunty. I am fine. How are you?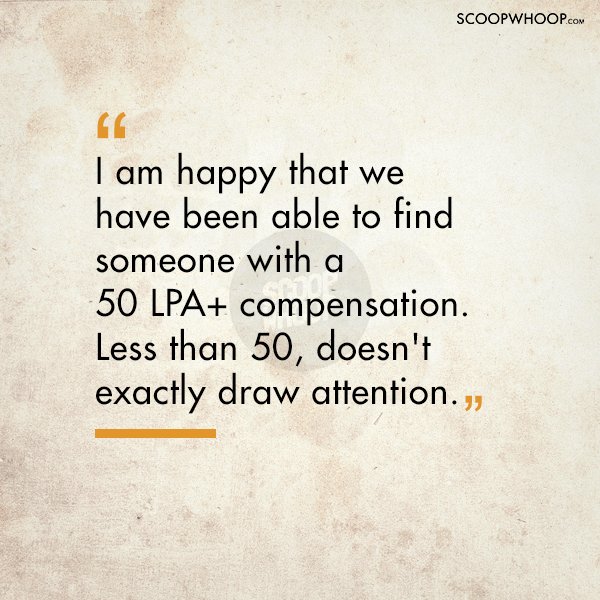 MIL: My daughter won't exactly be comfortable with being a housewife or attending to your parents all the time. She isn't exactly used to living with other people.
11. They told my dad that money is not a matter for them and they only want a decent and educated girl. 
In the second meeting, my father asked them about their demands. Then, they started to show their true colours.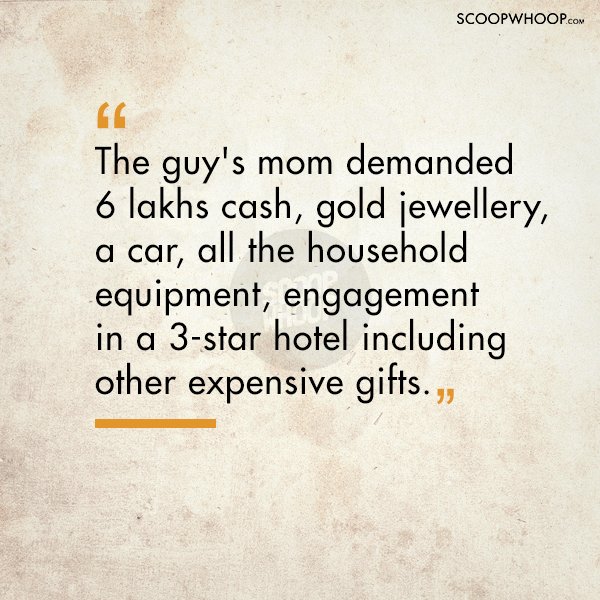 The net expense of all this was around 35 lakhs. Soon after, my dad stood up, did namaste and left after telling them that they should keep their boy.
12. My sister is an IT professional. When we were looking for marriage proposals for her, there was this lady who had one demand.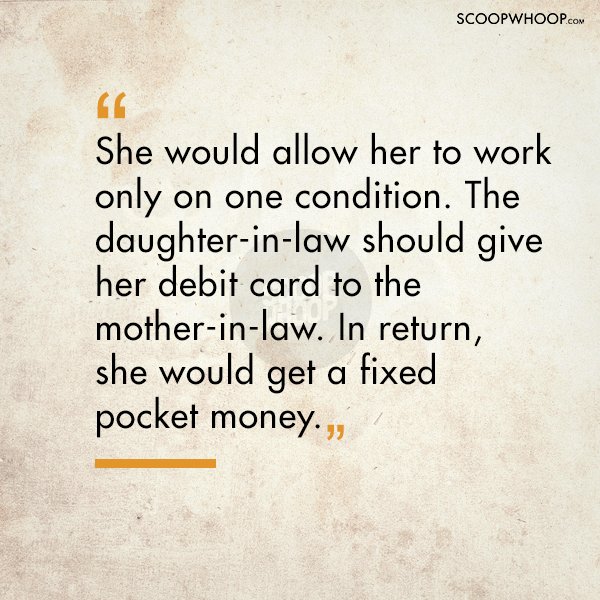 Moreover, she wanted my sister to do the cooking since she herself hated it. We were like it would be a situation of paid slavery wherein we would be paying to work at her home. Obviously, we rejected the match.
13. I am an obese girl with a good height and average looks. It was an arranged marriage scenario wherein the guy's family came to see me. 
The guy sounded cool. I specifically asked him if he or his family has any problem with my weight as I had already tried all weight reducing techniques and wanted someone who understands me as a person.
He agreed to everything but ever since we got engaged, his mother and sister started forcing me to lose weight.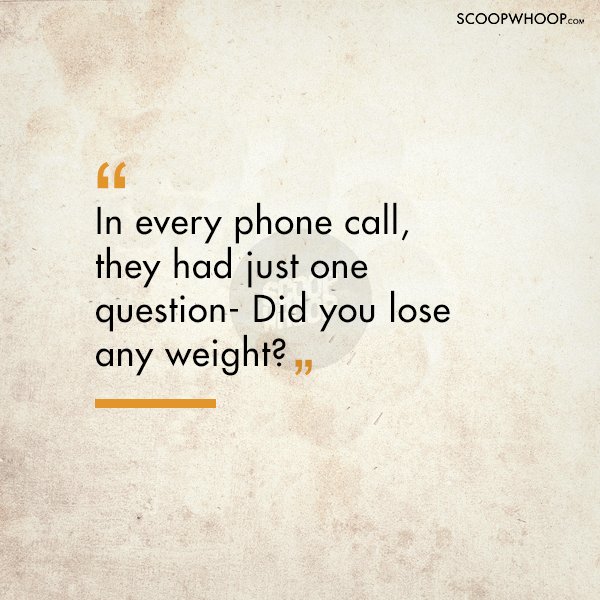 When I told this to my fiance he was like it's not a big deal to reduce weight and you should try to lose some. I felt like cheated. It stressed me out so much that instead of reducing I gained even more weight. 
14. This happened with one of my friends. He comes from an economically poor background but worked his ass off and finally got placed in an MNC.
He made his profile on a matrimonial website and finally got a profile match and the father of the bride invited him to their house. When my friend went there, the girl's father asked him to tell him something about himself.
Friend: I'm so and so and my family lives in my village etc. I'm working with this company right now and earn 13 lakhs per annum.
The father interrupted and said: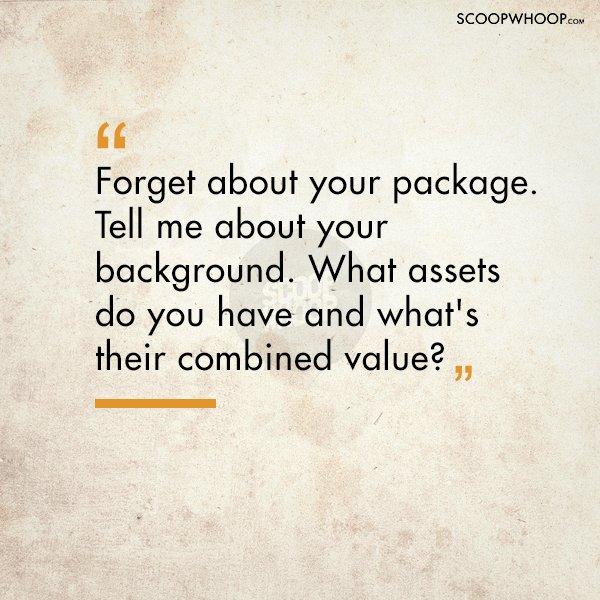 He was dumbstruck by that question. He looked at the middleman as this guy was responsible to inform both the parties about each other. Turns out, he did. The father still asked.
15. My parents are seeking girls for my younger brother since last 2-3 years. He is handsome and tall but does nothing at home.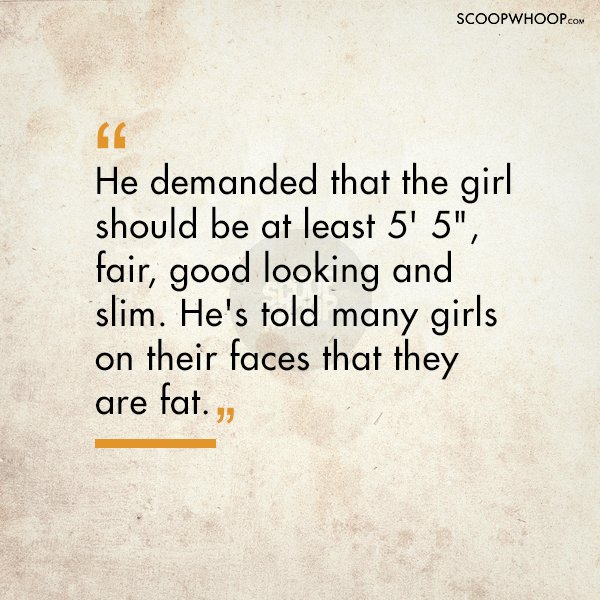 Not just that, he doesn't care at all about the nature of the girls he sees. There is nothing like an emotional bonding to say the least. I feel bad for the girl whom he will marry as she will have to do a lot for him while he won't even move his ass.
16. I am a female and have been selected as a combat lady officer. It's a field service. I have worked as a primary school teacher and was selected there too.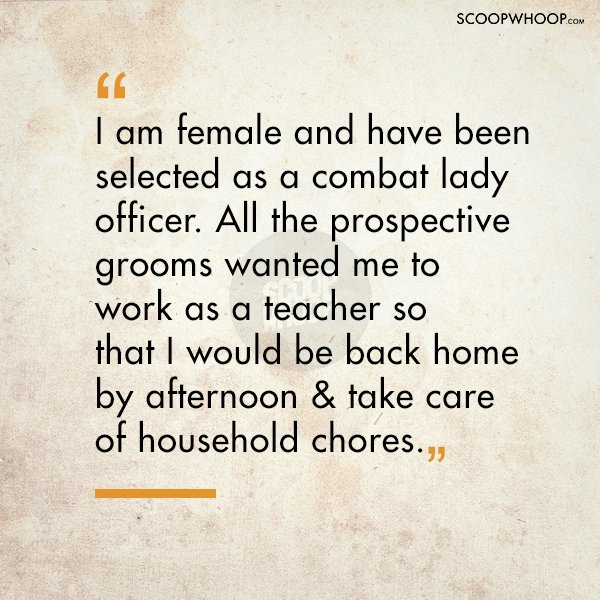 I don't understand why guys can't handle a girl with the pistol in her hands and biceps in her arms. I am not being feminist here. It's just my personal perception.
17. Him: So, how do you commute to work every day?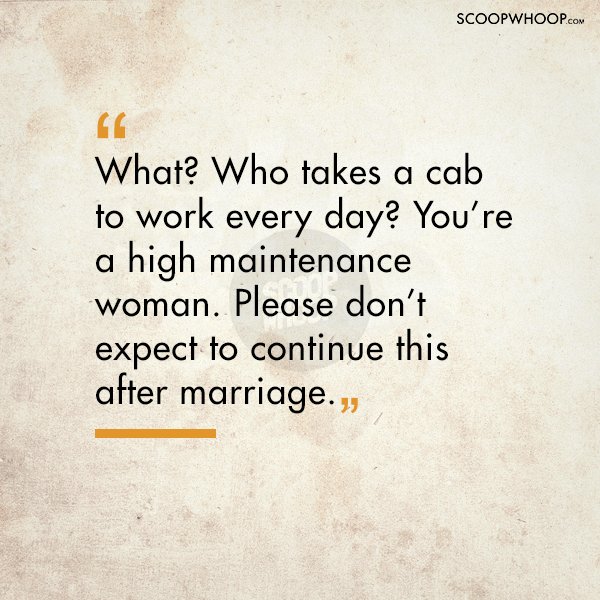 Me: Actually, I work in sales and it gets tiring.
18. I got introduced to this girl on LinkedIn when I was looking for a job. 
We decide to go out, and we went to a bar to get a couple of drinks before dinner. The two drinks became four and then she tells me how she has this plan for her life.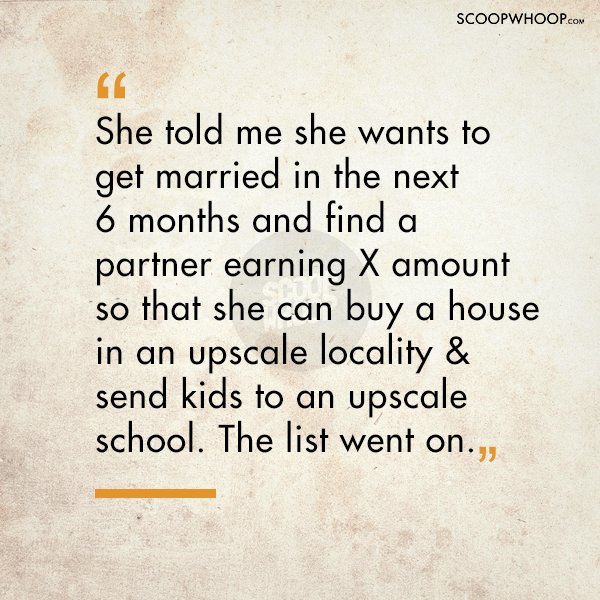 I was giving her the benefit of doubt, although all of this was a notch up in weirdness. Then came the following words: "You know why we would be perfect? Because your profile gets more than X amount of pay in the market."
Design credits: Nupur Agarwal