After winning two gold medals in the 2015 Special Olympics World Summer Games held in Los Angeles, Rajbir hadn't imagined that his achievements will soon fade into oblivion.
The 17-year-old who made the country proud now pushes wheelchairs in an NGO to support himself and his family.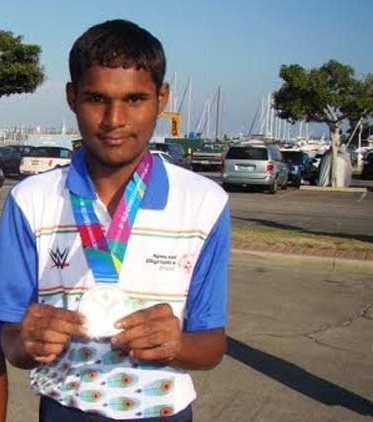 Rajbir suffers from 'below average intellectual and adaptive functioning' and had won 2 gold medals in cycling events in 2015 Special Olympics.
He was given a grand welcome when he came home after winning laurels for the country and the then SAD-BJP government in Punjab announced to give a reward of ₹15 lakh. The then CM, Parkash Singh Badal also promised an additional reward of ₹1 lakh.
Unfortunately, the promises turned out to be hollow and Rajbir received nothing. Though the Union government did give him ₹10 lakh, it's in the in form of bonds and hasn't matured yet.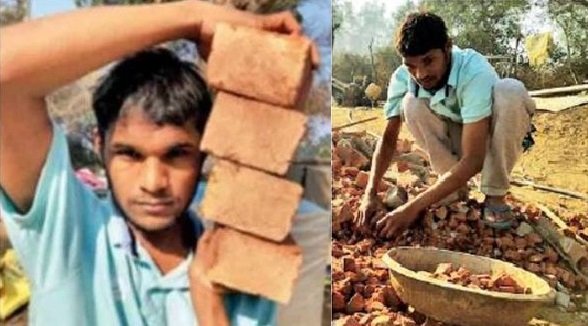 With no financial support from the government, Rajbir was forced to loads bricks and works as a daily wage labourer along with his father.
At this time, Gurpreet Singh, founder of NGO Manukhta Di Sewa came forward. He took Rajbir to his NGO wing in village Baran Hara where Rajbir does sewa (work). Gurpreet also gave him a cycle and took care of his medicines and diet. Singh had also requested the local deputy commissioner for help but to no avail. 
Rajbir doesn't train anymore, pushes wheelchairs and does odd jobs at the NGO, and lives with his family in a nine-by-five tattered house.
Rajbir's father Balbir told TOI:
My son is obviously is special to me. He feels dejected due to the indifference of the authorities. No one should be made to feel like this.