Humanity is the greatest religion of them all and Sikhs are a testament to this fact. Sikhism has its roots in selfless service, and time and again, people from this community have reiterated this fact. Ravi Singh, a British Sikh of Indian origin, is a living example of this. Through his humanitarian work in the world's most dangerous territories, Singh is making a difference in the lives of war victims.
To give you a little background, Yazidis are one of Iraq's oldest yet neglected minority communities. When ISIS captured northern Iraq, they killed their men and took their women into sexual slavery. Those who escaped were forced to flee their ancestral homes and take refuge in the Sinjar Mountains without food or water. 
And this is where the 47-year-old Ravi Singh comes in. Singh is a ray of hope for all the 400 refugee families, who not only wait for ration but also the positivity that Singh brings into their lives, making them feel cared for.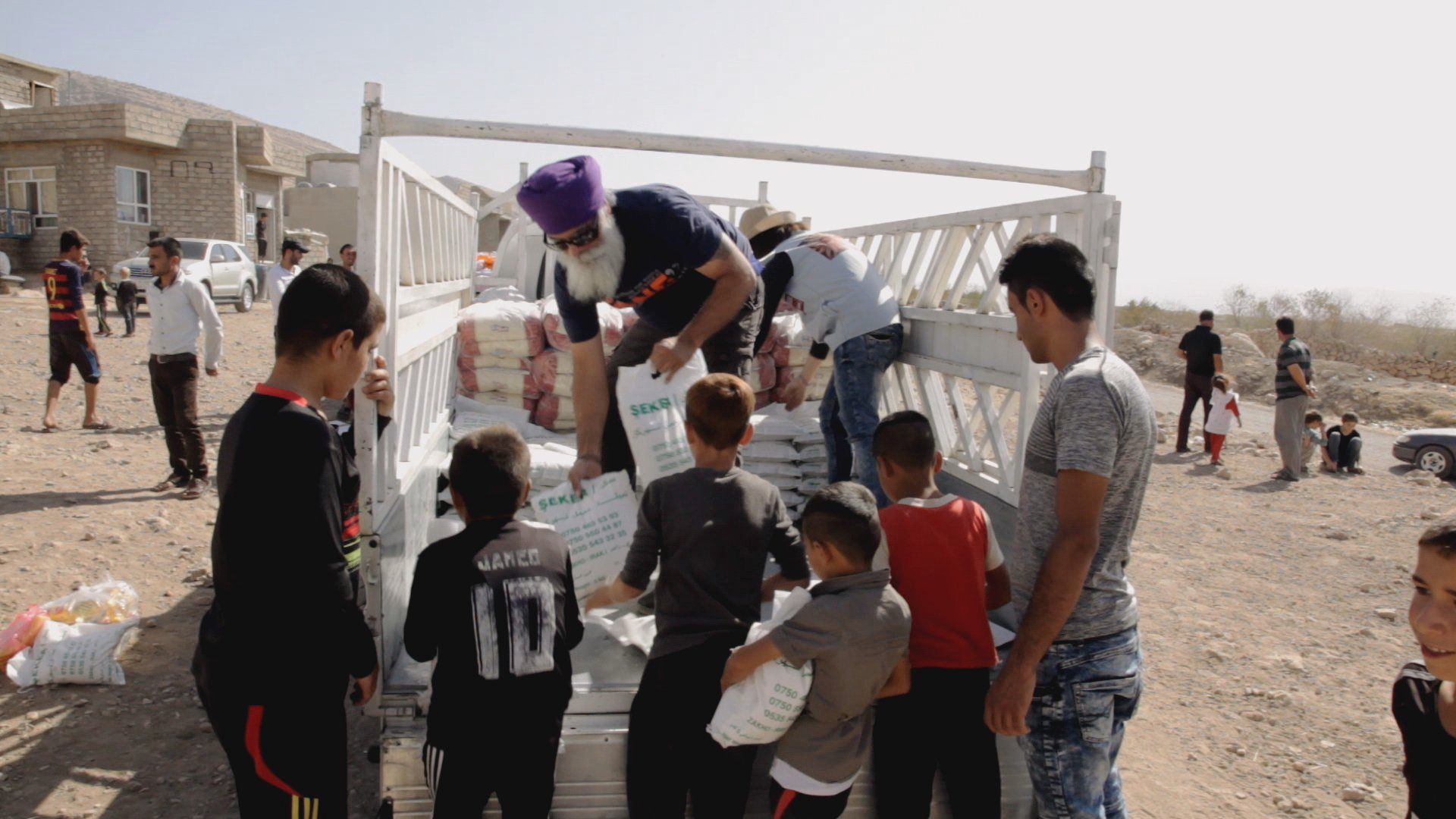 The Yazidi religion was born from Zoroastrianism, Christianity and Islam, but they are castigated as devil-worshippers in Iraq. Calling them infidels, the ISIS mercilessly slaughtered the Yazidis and carried out a mass-scale genocide in 2014. The remaining people, estimated to be around 50,000, were forced to flee to Mount Sinjar, where they took shelter in abandoned buildings and official camps.
When Singh heard the news of the mass exodus of the Yazidi people in Iraq, who were leaving their homes with their belongings to escape the atrocities of the ISIS, it moved him. He decided that he had to do something about it.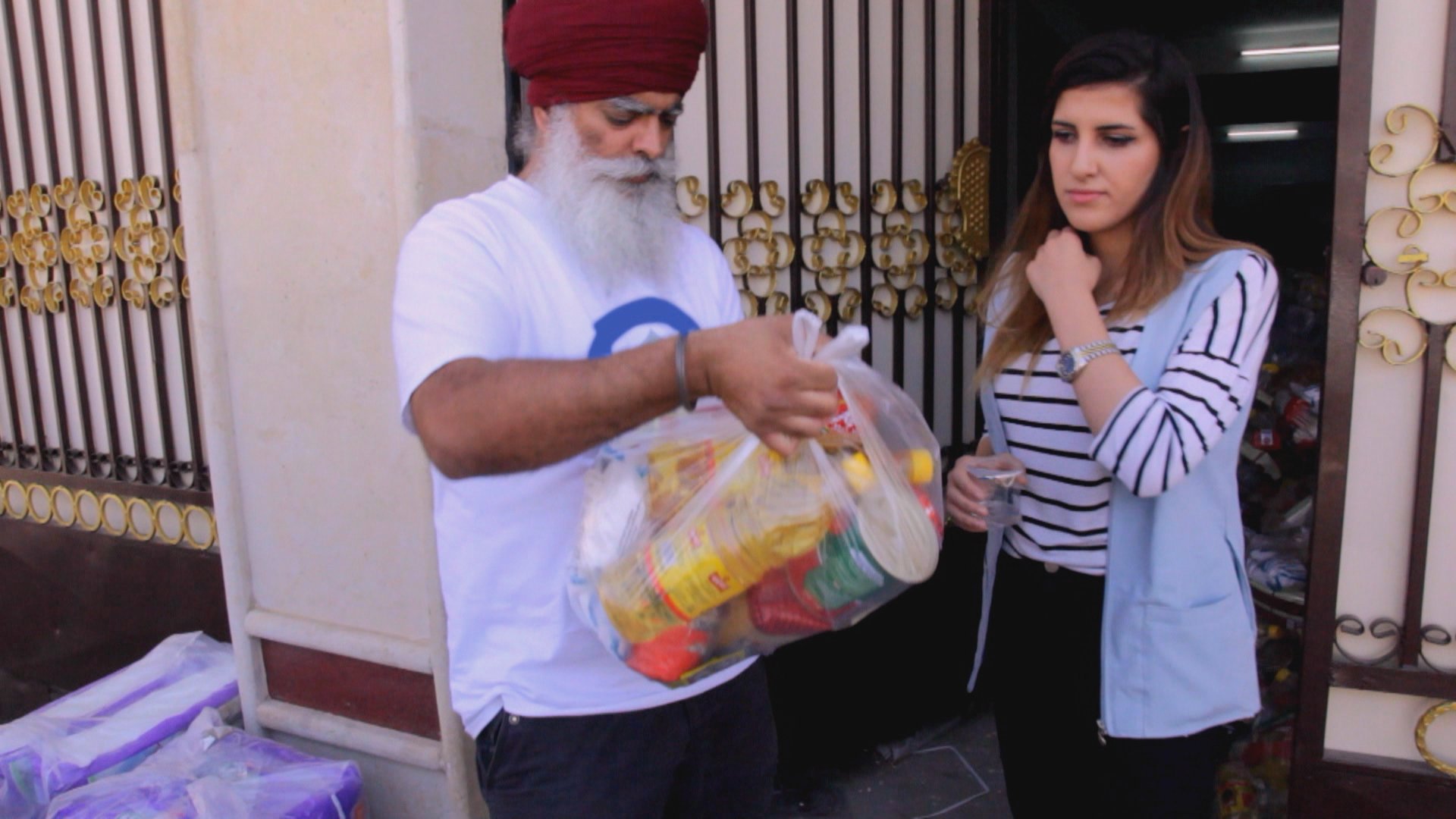 BBC World News even made a documentary on Singh, titled 'The Selfless Sikh', and captured his journey to the Yazidi refugee camps in war-torn northern Iraq on the eve of the battle to retake the ISIS stronghold of Mosul. 
Women and children in the camps eagerly wait for Singh, who not only gives them their monthly supply of ration, but also becomes their confidant, someone in whom they can confide the tales of horror that they went through in the past. 
Every month, Singh comes with packets of necessary supplies that contain tinned-tomatoes, pasta, oil, sugar, salt, tea, a bag of rice, cleaning pack with bleach and soap, and a huge packet of washing powder.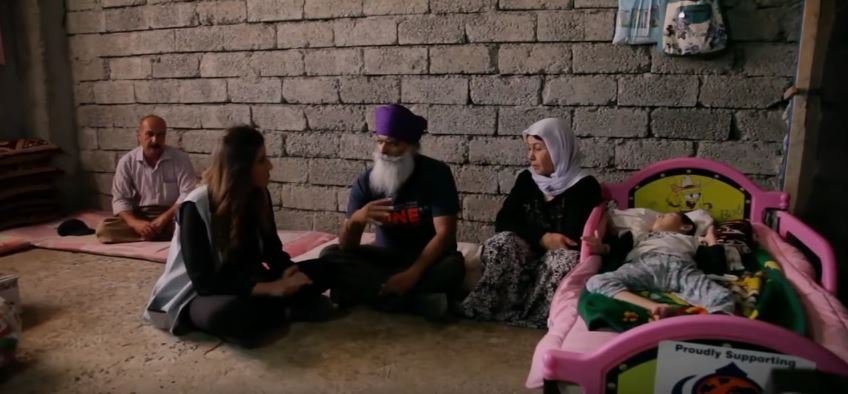 Singh spent his childhood in a village in Punjab and moved to Britain at the age of 11. He believes that his commitment to help the needy comes from his religion which teaches selfless service. And so, the benevolent Sikh risks his life and travels to the war-struck country to help these marginalized people, who have largely been neglected.
Due to his long beard and turban, he's often mistaken to be ISIS, which also makes him prone to attacks. But that doesn't deter him from visiting the most-dangerous locations in the world to help people. You'll be immediately touched by his dedication to the cause when he says: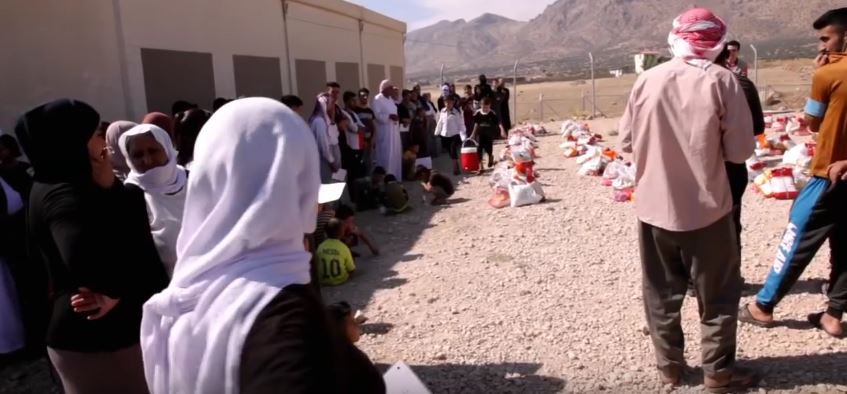 Whether it's donating groceries or taking young girls and boys who've been released from ISIS out for shopping, Singh's motive is not restricted to providing them with just material relief. He wants to make these Yazidi people feel included. 
For these families, most of whom still have their daughters, mothers and fathers in ISIS' captivity, Singh aims to provide a meaning to their lives through his service. And he's proud of his faith which teaches him these strong values. In his own words:
I'm so proud of my community. It's just hundred percent unconditional support. And that strength comes from my faith.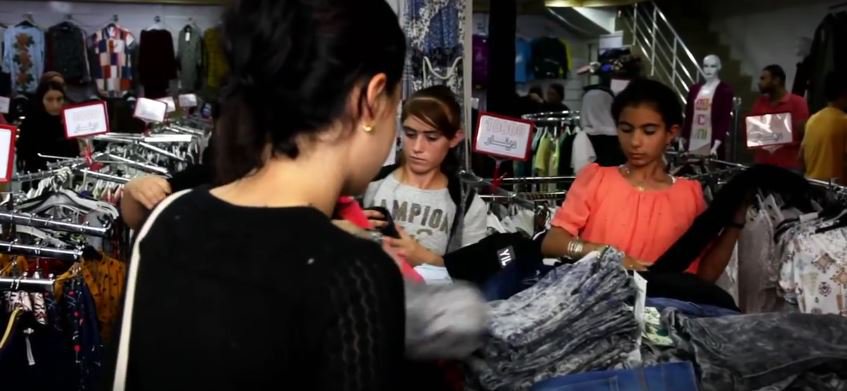 You can watch the full documentary on Ravi Singh here. It'll also broadcast on BBC World News on Friday (December 2nd) at 2:30 IST.
Immense respect for you, sir.