If you'd like to have your faith in humanity restored then look no further than C. Padmavathy and her husband C. Narsimhamoorthy who run an animal shelter in Chennai.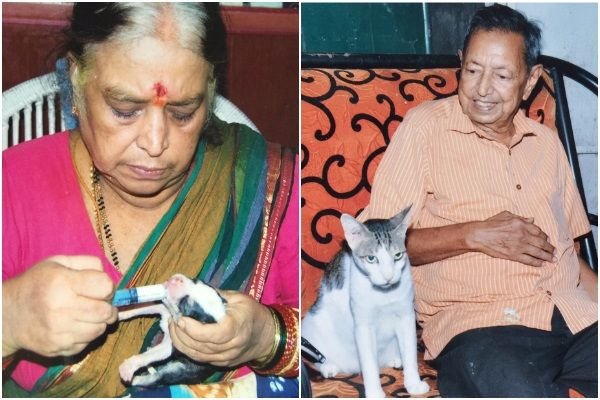 Curious? Well, allow me to take you back to 1999 when the Chennai Municipality decided to solve the problem of too many stray dogs on the streets. Their modus operandi? A genocide so brutal that makes Hitler look humanitarian. They decided to boil them in acid baths.
It was upon witnessing one such killing that the couple, newly retired, decided to dedicate their lives to the service of these animals. They started their NGO by the name of Animal Welfare and Protection Trust (AWPT) where they along with three doctors and three paramedicals, who are all equally passionate about animal welfare, work tirelessly towards this cause.
At the moment they shelter a total of 85 dogs, 42 puppies, 11 new born kittens and 35 adult cats.
Their motto is "Compassion for animals is the noblest of all virtues."
While this project was initially met with a great degree of enthusiasm, this selfless couple has fallen into difficult times. After relocating their shelter thrice due to noise complaints from neighbours, they had to face financial constraints when the aid they received from the Animal Welfare Board abruptly ended in 2007.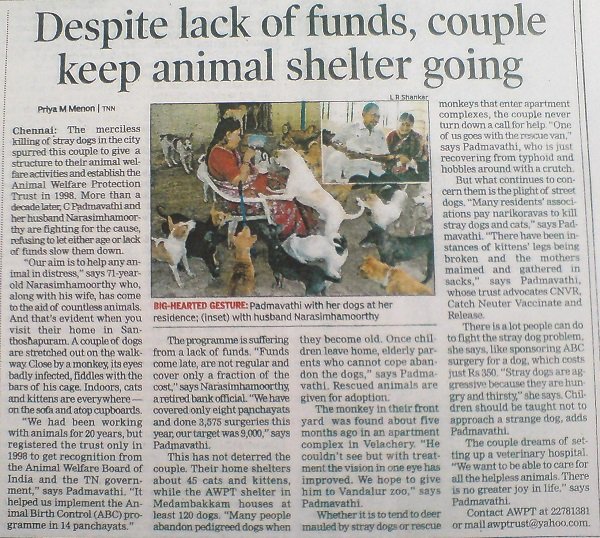 14 years later, a plot of land promised to them in 2002 upon the recommendation of Menaka Gandhi still awaits sanction at the Kancheepuram Collectorate. Currently, all the smaller animals live at the couples house and the others are sheltered at one of the doctors.
While they're monthly expenses have shot up to Rs 60,000, they receive no aide from the government but continue to refuse private investment. Want to know why? I'll let Mrs. Padmavathy answer that one for you
"Private industries always see everything as a business. I don't want my family (the animals) to be their victims."
In spite of all these troubles, what they're concerned about isn't losing their house. They've mortgaged it up in fact, to pay for the treatment of these animals. No, what they're concerned about is the fact that the animals at their shelter are in no condition to fend for themselves if they become strays again.
Instead, they've turned to the public for help through a fundraising project for AWTP on Milaap.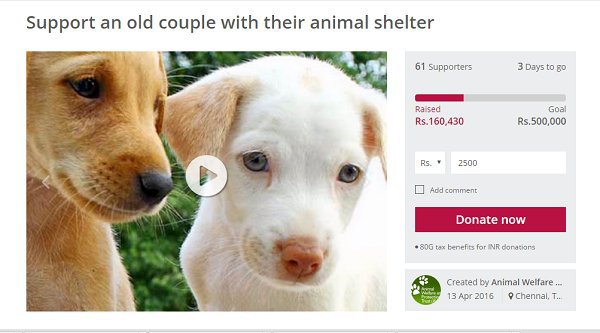 Whether or not they will reach their objective, I can't say for sure. But I raise my glass to these people.
Respect.