The world of marketing is fiercely competitive. While creative advertisement might be entertaining, comparative advertisement, one of the aggressive forms of marketing, is a whole new ball game altogether. We've all come across advertisements when brands take on one another, and openly mock the rival brand through print, digital or broadcast media. Whether it is Apple's campaign vs. Microsoft's or TOI's vs The Hindu's, the list is long. Big brands are all game and don't shy away from getting dirty in this mud-slinging world of ads. And advertisements where companies make direct references to the competition sure do make for an interesting watch!    
Although we don't see comparative advertising in India very often, there have been a few brands that targeted their rivals, taking digs at them. Here are some of the brilliant comparative ads from around the world:
When AXE launched an attack on Old Spice!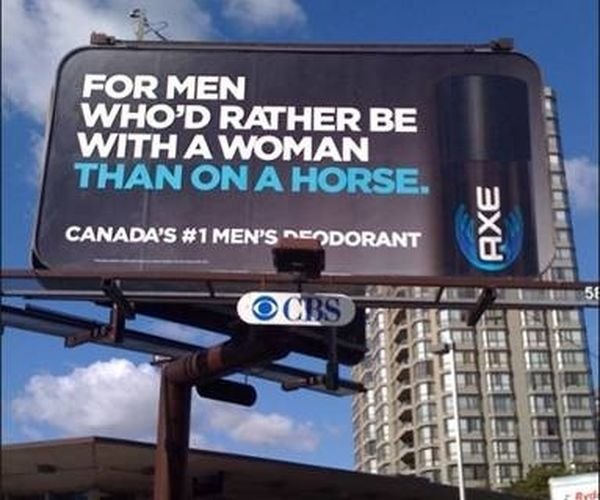 FedEx vs DHL
FedEx took on its competitor DHL with this ad which shows that FedEx is always ahead of DHL in delivery!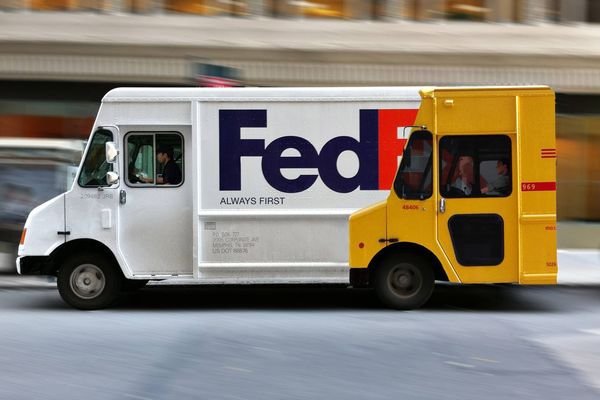 And showed its superiority to UPS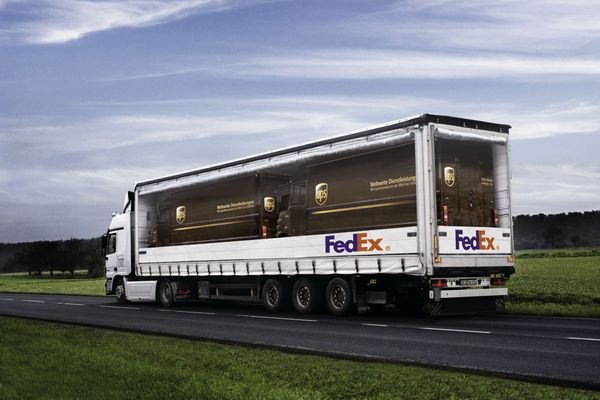 Burger King came up with this brilliant ad to mock McDonald's.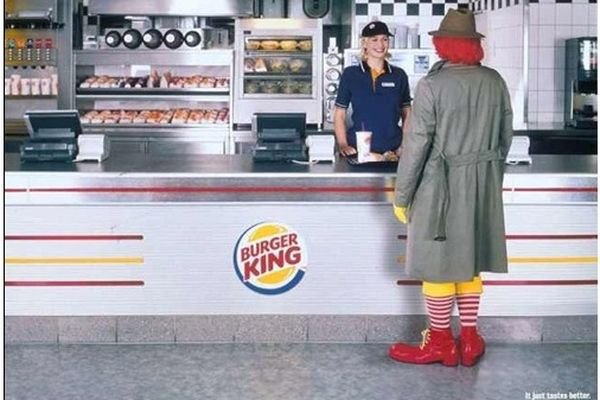 You have to give it to Durex for taking on every other condom brand with just three lines!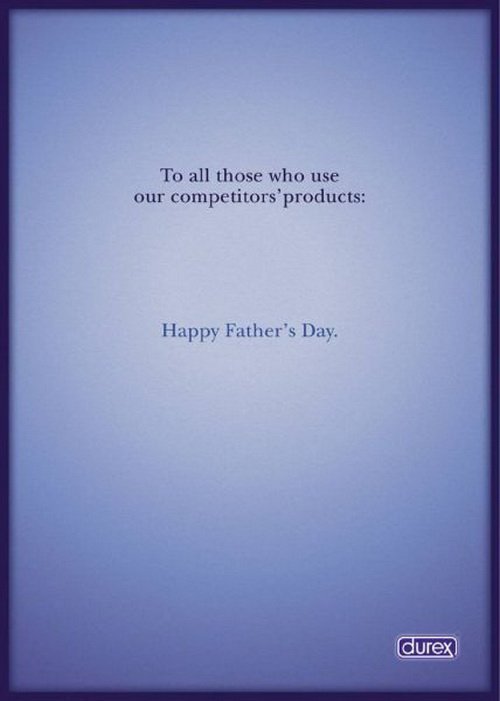 The heights of Airlines rivalry!
Kingfisher and Jet Airways sniped at each other with these billboard advertisements.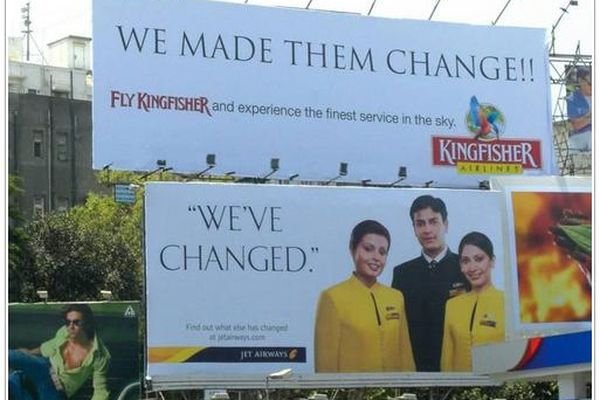 When BMW and Audi engaged in an ad war!
And when Coke and Pepsi indulged in this brutal ad battle!
We all know that Coca-Cola and Pepsi are arch rivals in the carbonated beverage industry. The soft-drink giants have indulged in some of the most brutal advertisement battles, challenging one another through a wide range of mediums since decades. Here's one of the advertisements of Pepsi duking it out! 
Source: alvise avati
Print ads too keep the battle going on, and this one's pretty interesting! When Coca Cola opened their sales marketing office on the 2nd floor of this building, Pepsi put up this other board!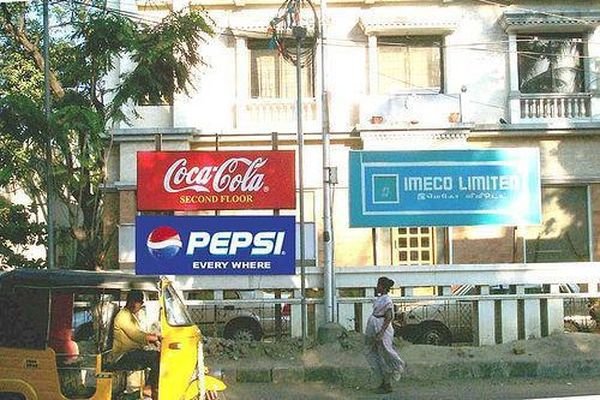 And sometimes, the rivalry gets so serious that it gets legal. Colgate filed a case against Pepsodent for this advertisement!
In this commercial, Pepsodent blatantly used Colgate's name claiming 130 per cent better protection. Colgate took offense and filed a petition in Delhi High Court, which was later rejected.
Source: FullyIndia
When Mac and PC got into a 'friendly' banter!
This is one of the coolest comparative advertisements. Apple ran 'Get a Mac' campaign from 2006 to 2009, showing how Macs are easier to use and less prone to virus. There's a whole series of the campaign, featuring John Hodgman as Microsoft PC and Justin Long as the cool Mac, who make an odd couple, entertaining viewers with their witty remarks and one-liners!
Source: mcritz46vl
Microsoft hit back hard with 'I'm A PC' advertisement.
When Samsung took a dig at iPhone!
When it was reported that a new iPhone 6 Plus got bent, Samsung was quick to come up with this ad!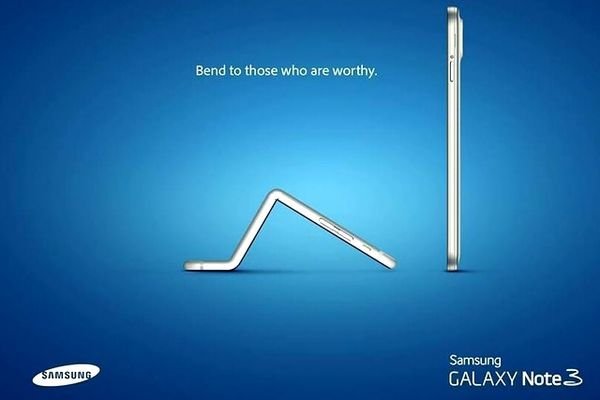 When newspapers targeted each other
TOI's 'Wake Up to The Times of India' campaign in 2012 showed Chennai readers being put to sleep by a boring newspaper, supposedly its main rival in the city, The Hindu. The Hindu wasn't easy on TOI either, and came up with a series of brilliant advertisements! Have a look.   
This is how The Hindu replied! 
They did it with print ads as well!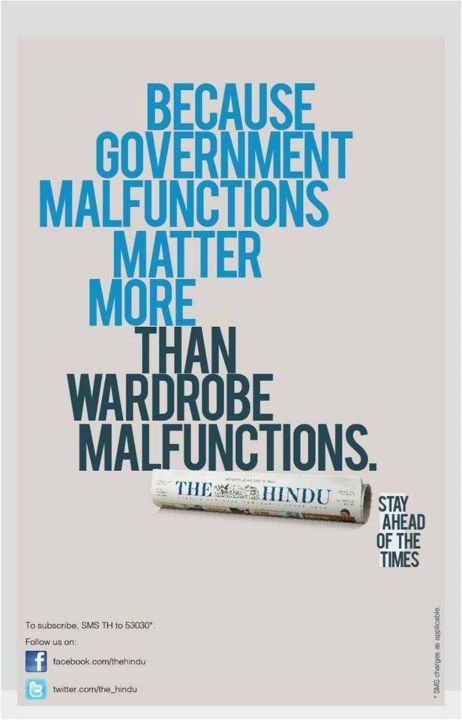 But this one steals the show!
The Hindu further spiced up things placing an ad in TOI's Mumbai Mirror's Matrimonial classifieds!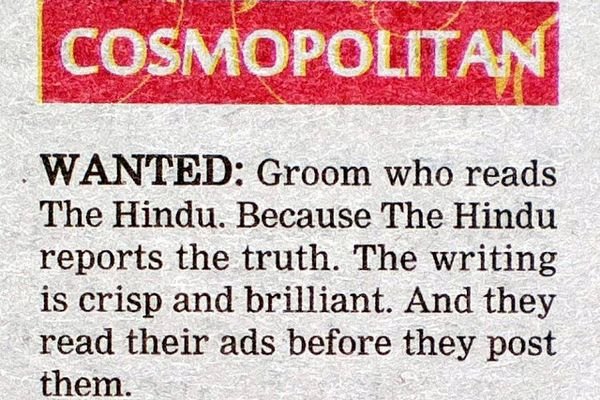 Creative brilliance!